Free restaurant menu templates
You don't need to hire a professional designer to have a professional looking restaurant menu. Just download your free restaurant menu template below. Tweak it, change colors, add menu items, and adjust costs. It's that simple.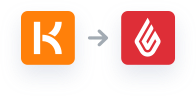 Kounta is now Lightspeed
Loved by over 10,000 great venues across Australia and New Zealand and supported by the same team of passionate hospo experts, our industry's most trusted POS is now powered by Lightspeed. It's business as usual, only better.
Learn more