Lightspeed customer stories
Read how retailers and restaurateurs alike have improved their business partnering with Lightspeed.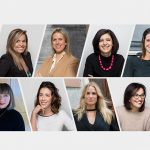 Meet Lightspeed's leading women
Meet the female leaders Lightspeed. They're drivers of change, have big ambitions, and are inspiring leaders. Keep reading to learn from their experiences pursuing a career in the Tech industry.
---
Free Trial
Try our product for free — and see how it can change your business