Flexible funding built
for your restaurant
Grow your restaurant. Maintain cash flow. Finance new projects.
All with Lightspeed Capital, our merchant cash advance program. Email [email protected] to check your eligibility.*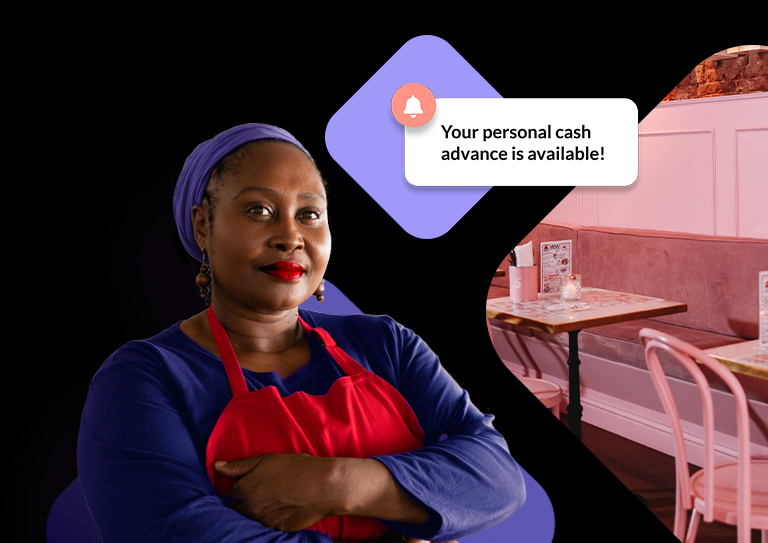 Welcome to a new era
of business funding.
Why choose Lightspeed Capital? We believe business owners should have better access to funding. Our process is simple: there's no red tape or lengthy application, so you get your funds sooner.
Enjoy funding without personal credit checks—there's no impact on your score
Find relief with our flat-fee payment structure: no fluctuating interest or hidden costs
Invest in your business instantly when your cash advance is deposited into your bank account in as soon as two business days
Use Lightspeed Capital for any business purpose, project or expense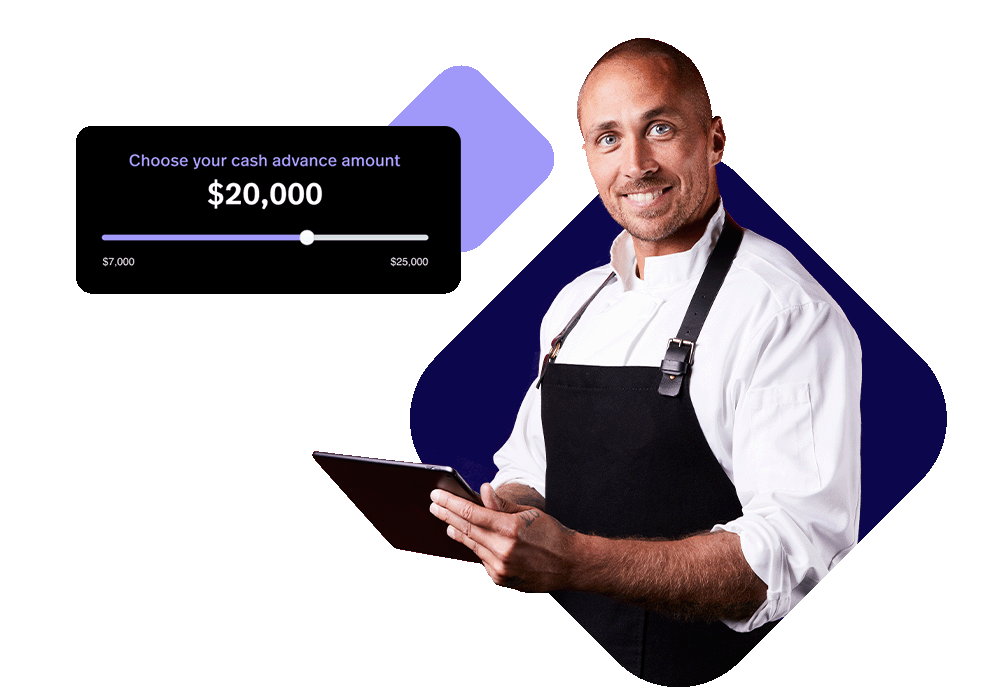 Our simple repayment process guarantees
less stress.
Unlike a traditional loan, you can use your cash advance on your own schedule for any business expense. Pay it back as you go, only when you make sales.
No collateral, credit checks or compounding interest rates
Pay on your own time: there are no scheduled monthly payments
The full amount, including the flat fee, is paid through a percentage of your daily sales
Request Capital again after your balance is paid in full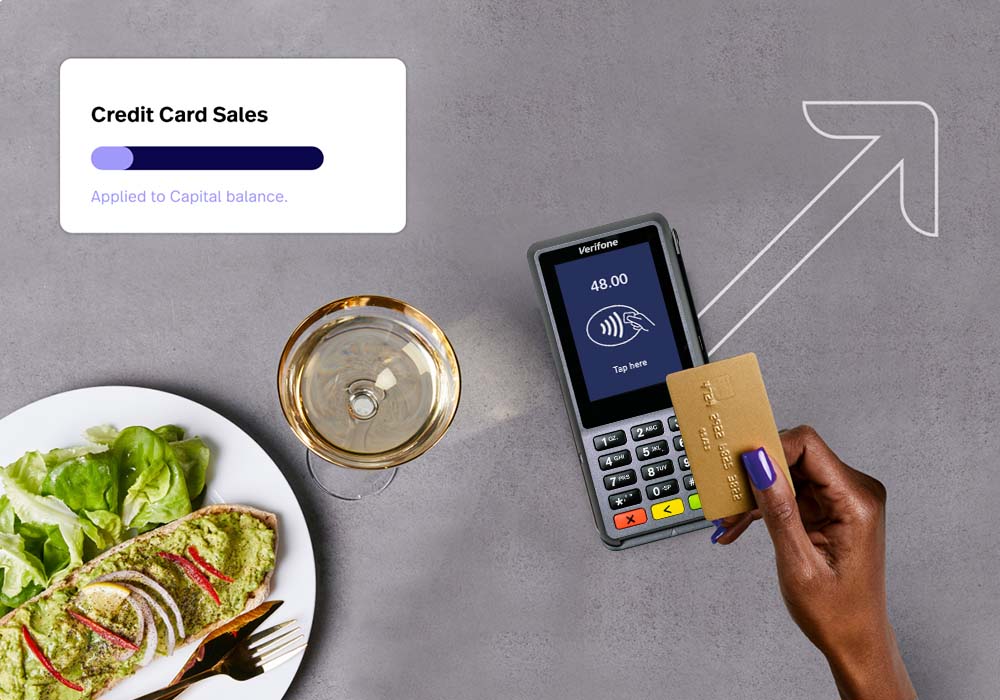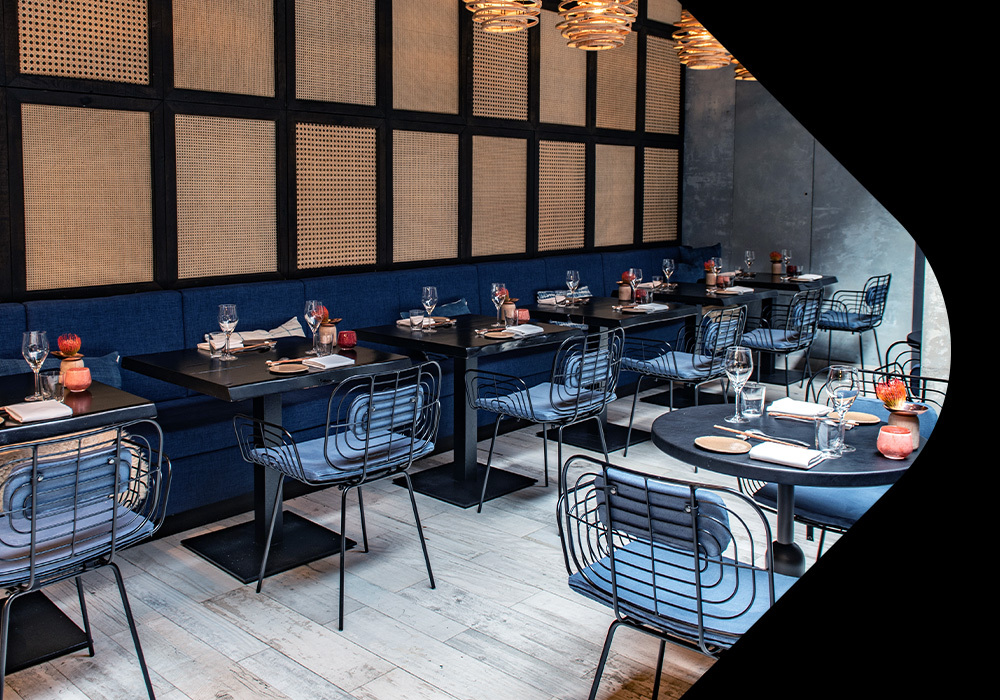 Local businesses are the backbone of our communities, and Lightspeed's goal is to make owning a successful independent business easier than ever. We believe real-time access to capital is one of the largest challenges facing independent merchants today. This expansion of Lightspeed Capital provides a simple, streamlined opportunity for our merchants to invest in their business. Our goal is to help turbocharge their operations ... all through a single, integrated commerce solution.
JP Chauvet, Lightspeed CEO
Want to grow your business? We've got you.
Lightspeed Capital frees you from the constraints of traditional financial aid, so you can grow your business with easily accessible, renewable funding. Serve your customers better when you invest in your business. With Lightspeed Capital, you can:
Purchase extra inventory and equipment to meet the rush
Refresh or reinvent your menu as your customer base widens
Invest in staffing as your restaurant grows
Fuel your new customer base with marketing ad campaigns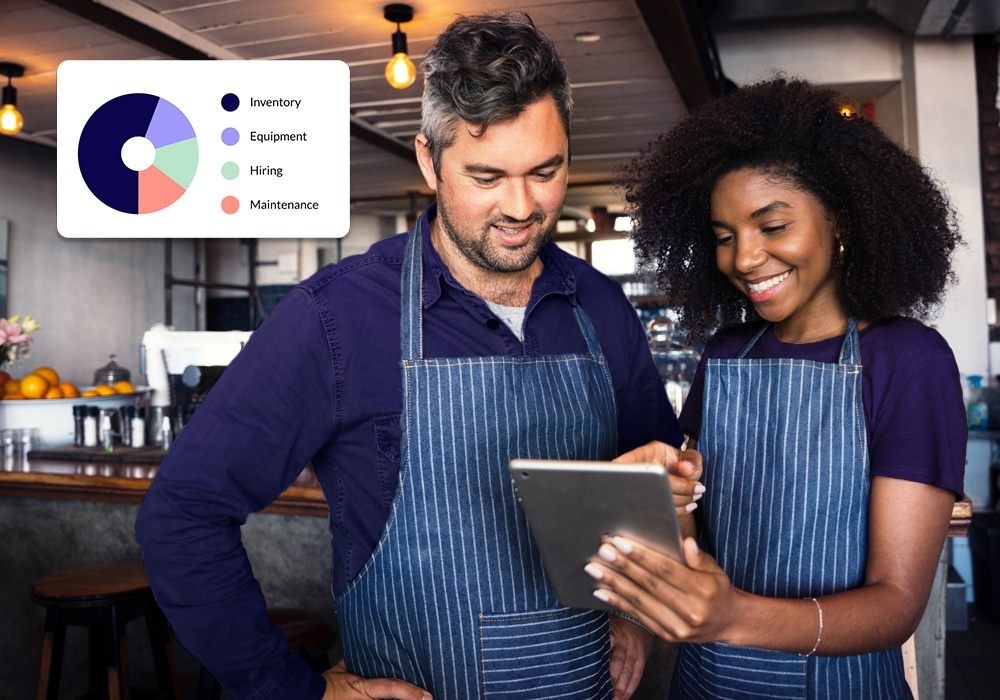 Looking for business stability? Let us help.
In times of economic uncertainty, you can rely on Lightspeed Capital to support your business. Take advantage of a cash advance to stabilize your cash flow and keep your restaurant running smoothly. With Lightspeed Capital, you can:
Bulk up your cash flow for peace of mind
Pay unexpected business bills and expenses
Get business financing without the stress of credit checks
Repay the cash advance only when you make sales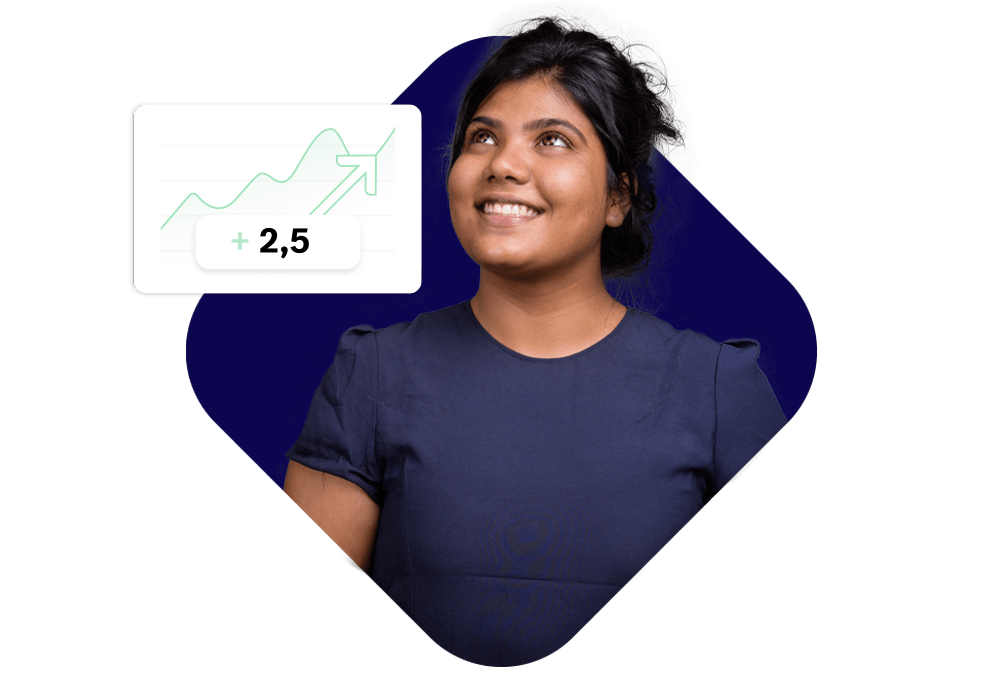 Learn more about
your eligibility.
If you're already a Lightspeed customer, here are the eligibility requirements you need to know about:
Eligibility is determined by factors related to business performance, including sales history and tenure with Lightspeed
Lightspeed Payments' subscribers are automatically reviewed for eligibility on a monthly basis
Offers will remain available for up to 30 days, after which the offer will expire and you will be reevaluated for eligibility
Email [email protected] to inquire about your eligibility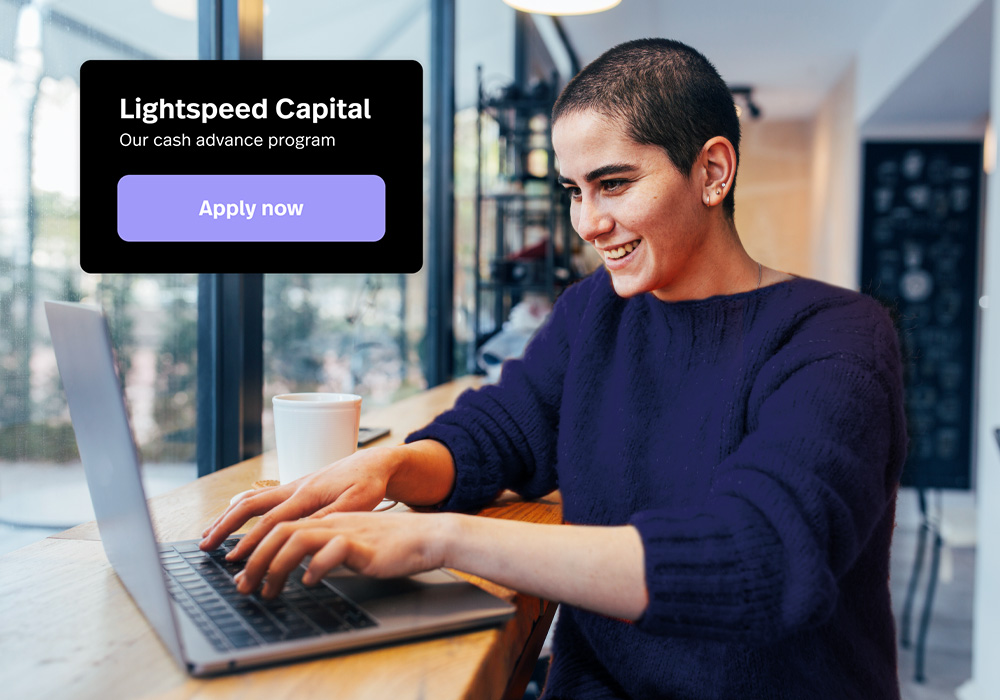 *Lightspeed Capital is distributed by Lightspeed Commerce. Lightspeed Capital is only available to Lightspeed merchants who have been processing payments for six months.
Your questions, answered.
Is this a loan?

No. Lightspeed Capital provides a merchant cash advance in the amount of the purchase price, which is not a loan. A merchant cash advance is a purchase of future receivables, which is remitted as a percentage of income on each future sale until the purchase amount is remitted in full.

A loan, by contrast, is borrowed money that is paid back according to a set schedule, by a certain deadline, with a specified interest rate. Traditional financial institutions can require collateral (such as accounts receivable or a physical asset) to reduce the risk they take on when offering business loans, but merchant cash advances do not carry this stipulation.
Is there a payment schedule?

There is no set payment schedule or deadline because this is a merchant cash advance, not a loan. The cash advance is designed to suit the needs of your business: When sales are steady and high, the advance gets remitted faster. In a slow sales period, you pay less. This means that you can remit the advance at any time without penalty, unlike a loan.
What's the interest rate?

As this isn't a loan, there is no interest rate. Instead, Lightspeed Capital uses flat-fee pricing. The flat fee is a percentage of your cash advance balance that's added on to the total amount to be remitted.
How much are the fees?

Based on the amount of funds requested, there is an associated flat fee. The flat fee differs from the payment rate, which is the percentage of your daily credit card sales used to remit the cash advance.

For example, you may receive an offer that looks something like this:

Financing amount: $20,000
Flat fee: $3400
Total amount owed: $23,400
Payment rate: 11%

This fee isn't due as a cash payment upfront. Rather, the fee is paid as part of the daily withdrawals described below.
How and when is the purchased amount delivered to Lightspeed?

After you obtain funds via Lightspeed Capital, 11% of your daily credit card sales are taken directly from your business bank account, by a Lightspeed entity via ACH. It's important you make sure that you have enough funds in your account to cover the ACH transfer.

You won't pay anything unless you make sales.
How do you determine eligibility?

Lightspeed Payments subscribers are automatically reviewed for eligibility on a monthly basis, and you may be contacted via email if your business qualifies for an offer.

If eligible, you will receive an email or intercom notification. Then, when you send in your application (the process takes just a few minutes!), the Lightspeed Capital team assesses your application to confirm you are eligible for the requested cash advance.

The criteria for eligibility is based on a number of factors, including overall business performance, transaction volume and your history with Lightspeed Payments.

Offers will remain available for up to 30 days, after which the offer will expire and you will be reevaluated for eligibility.
Disclaimer

Lightspeed Capital is a merchant cash advance service provided by Lightspeed and its affiliates. Eligibility criteria, terms and fees apply.