Lightspeed Restaurant
Give the best guest experience with the fast, flexible cafe platform.
Everything you need to run your entire cafe operation in one intuitive platform.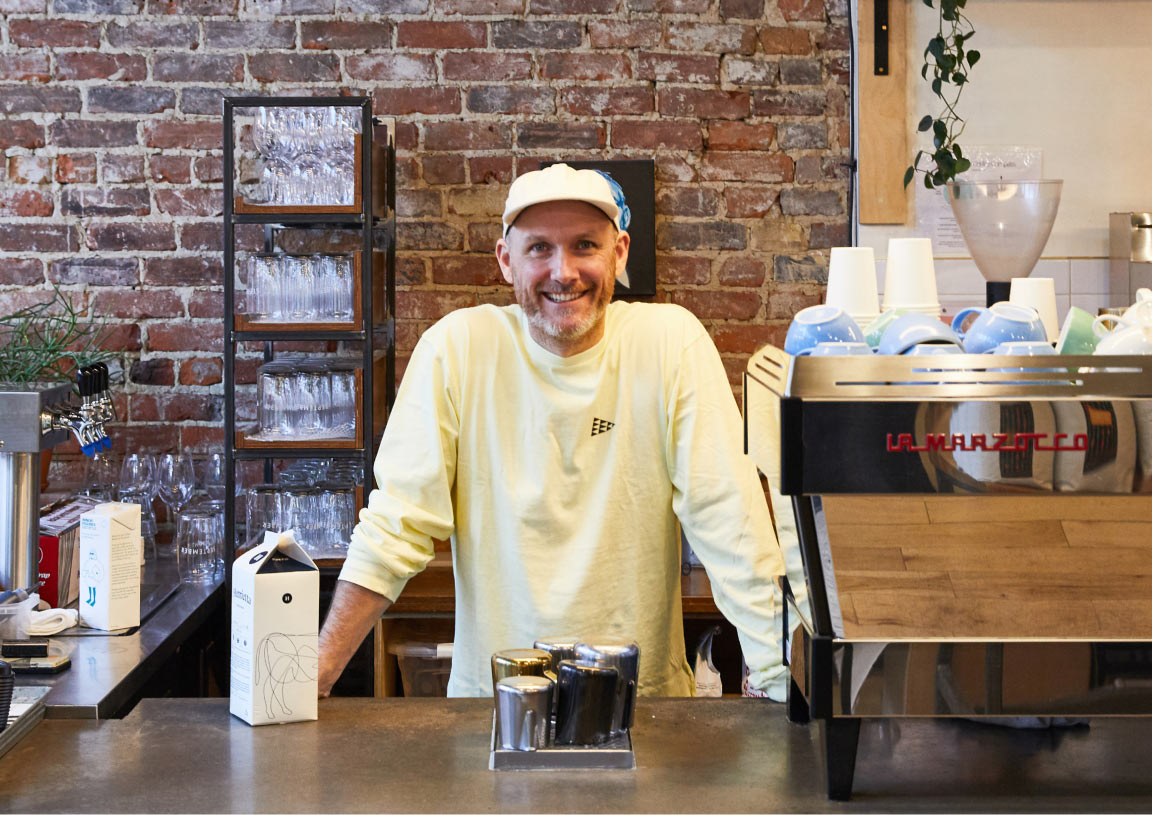 Fast service that keeps customers coming back.
Whether the coffee's for having here or takeaway, take orders accurately with Lightspeed's easy-to-use cafe POS system.
Ditch the notepad and take orders directly into the POS
Get orders right every time using custom modifiers
Reduce keying errors and reconcile on one screen with embedded payments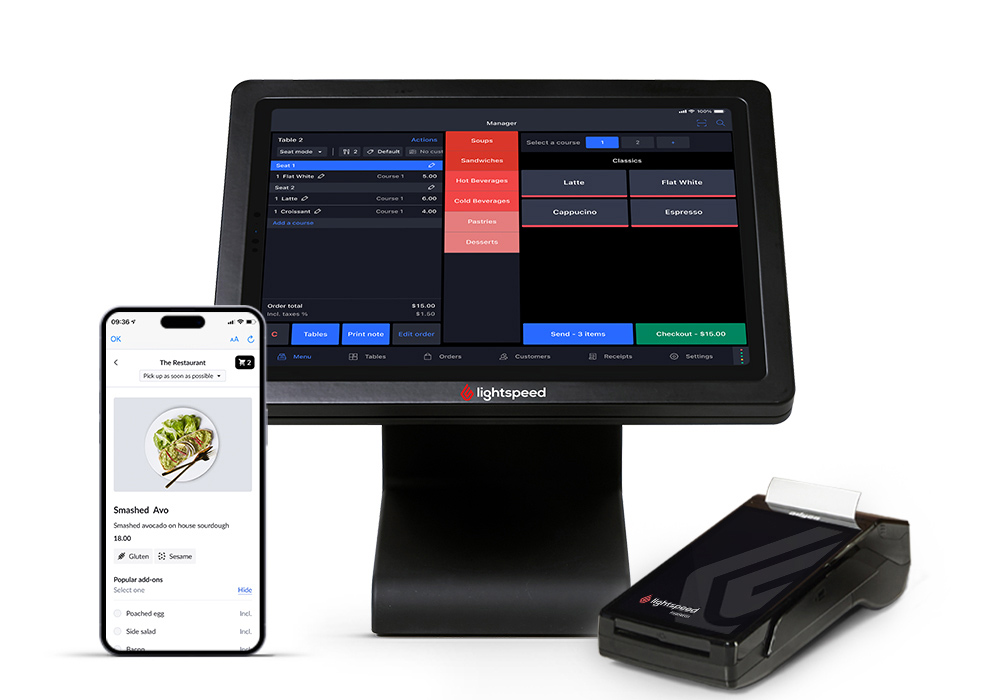 Save on costs without sacrificing service.
Work smarter—not harder. Find out where you can cut costs and save with smart reporting and tools that do the work for you.
Only roster the staff you need with detailed sales reports that let you plan ahead
Reduce your COGS and food wastage by only ordering what you need thanks to Lightspeed's inventory management
Create recipes and see live suggestive pricing that lets you avoid costly items before they make it to the menu
Focus your service to where it's needed most whilst serving more customers with QR code ordering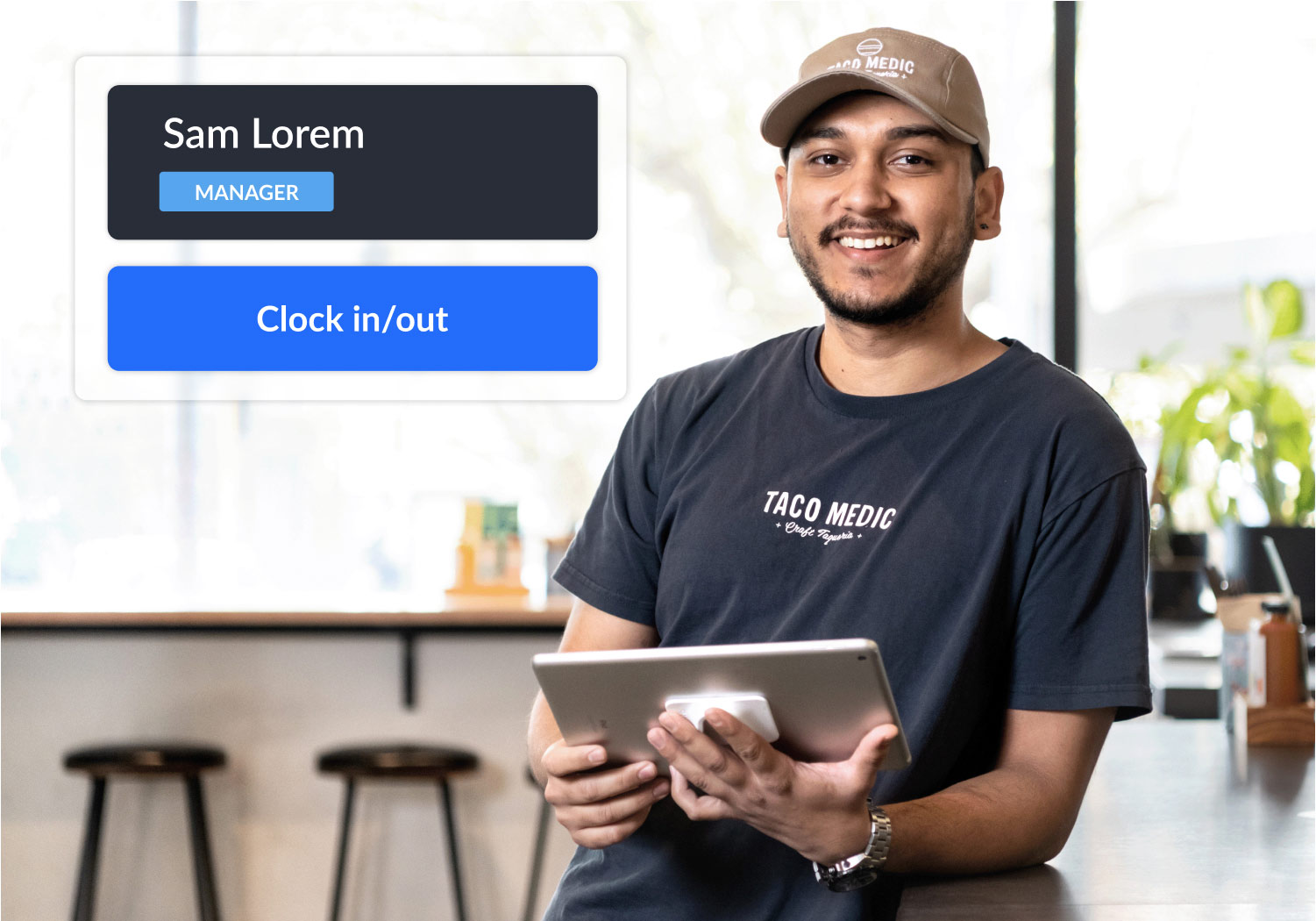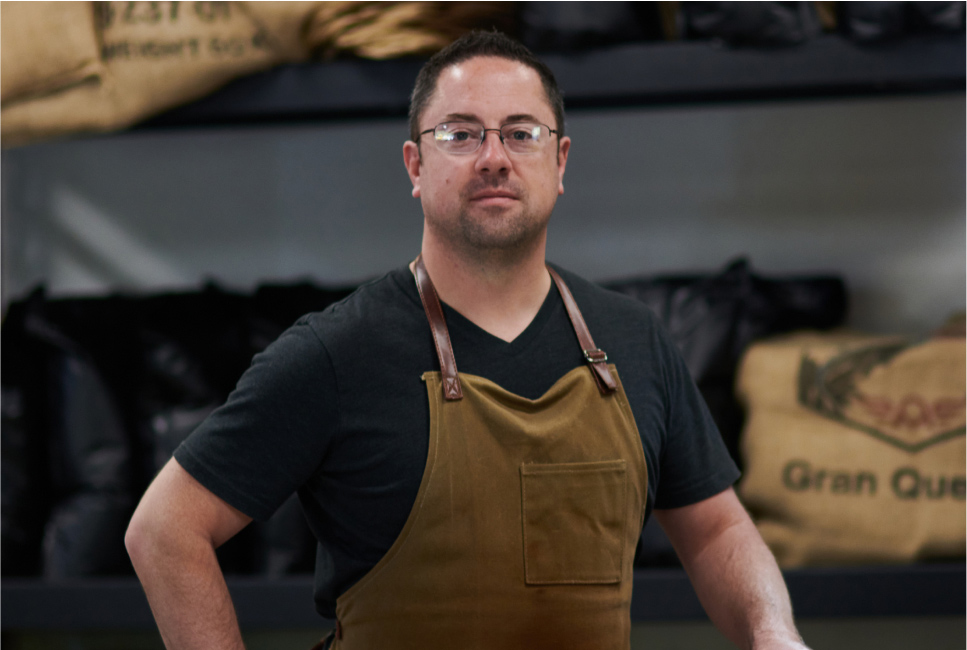 "One thing we love about Lightspeed is the reporting system. It's pretty robust and it gives us a lot of insight into how our sales are doing. We can look at sales from the previous week, or the previous month or the previous year. Based on the increase we have seen that current year we can make projections into the future."
- Chris Richard, Table Rock Coffee Roasters
Increase your revenue with insights that help you grow.
Learn more about your business with a wealth of data at your fingertips.
Increase your reach and earning potential by offering your menu and promotions across multiple delivery apps
Create workflows that guide staff through the upselling process
See which menu items are driving your revenues with Lightspeed's Magic Menu Quadrant
Learn who your high-value customers are and how to get them to return with Guestbook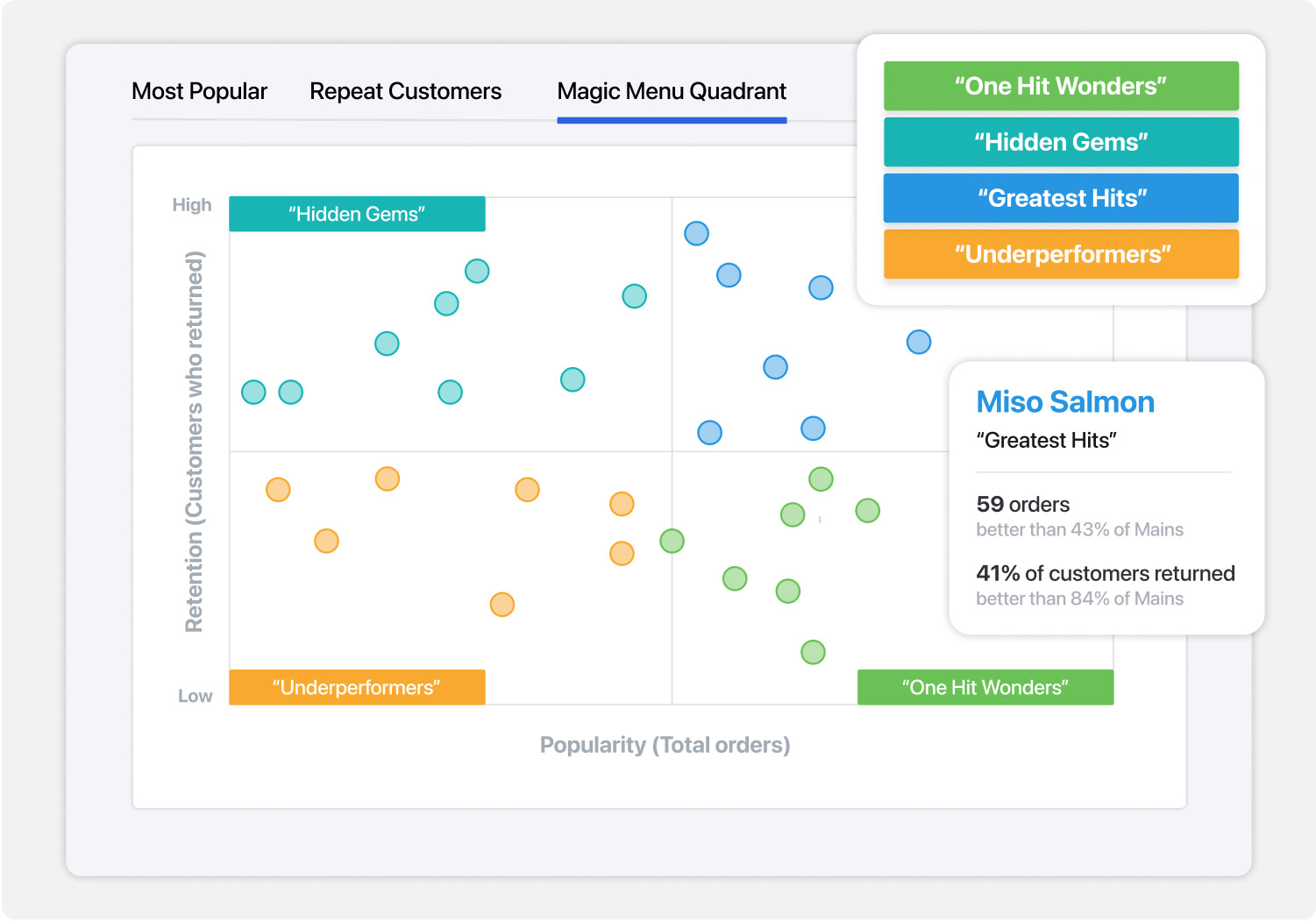 Stay connected wherever you are.
Provide instant remote support for your cafe with Lightspeed's back office available on any device with a browser.
Create multiple menus and update them across all locations from your computer, phone or tablet
Automate your deliveries and update stock automatically when it arrives
Know your next move and make fast, data-driven decisions thanks to rapid insights
Considering the switch to Lightspeed?
Switching to Lightspeed is easy. From data migration to hardware and payments setup, our industry experts will support you each step of the way.
Get fast 24/7 support
One-on-one onboarding
Dedicated Account Manager to answer every question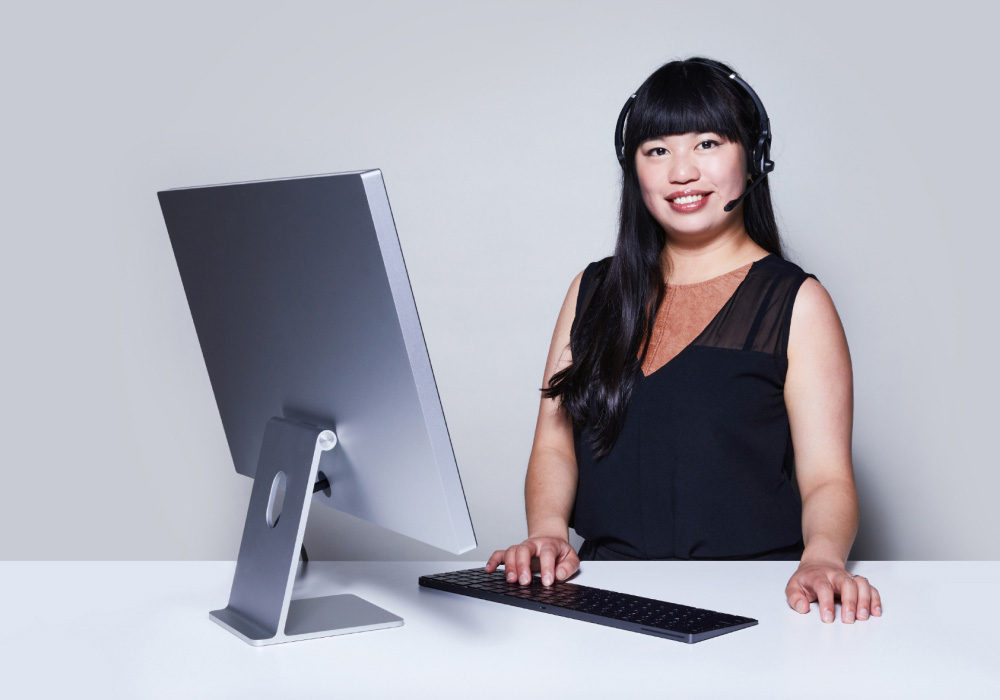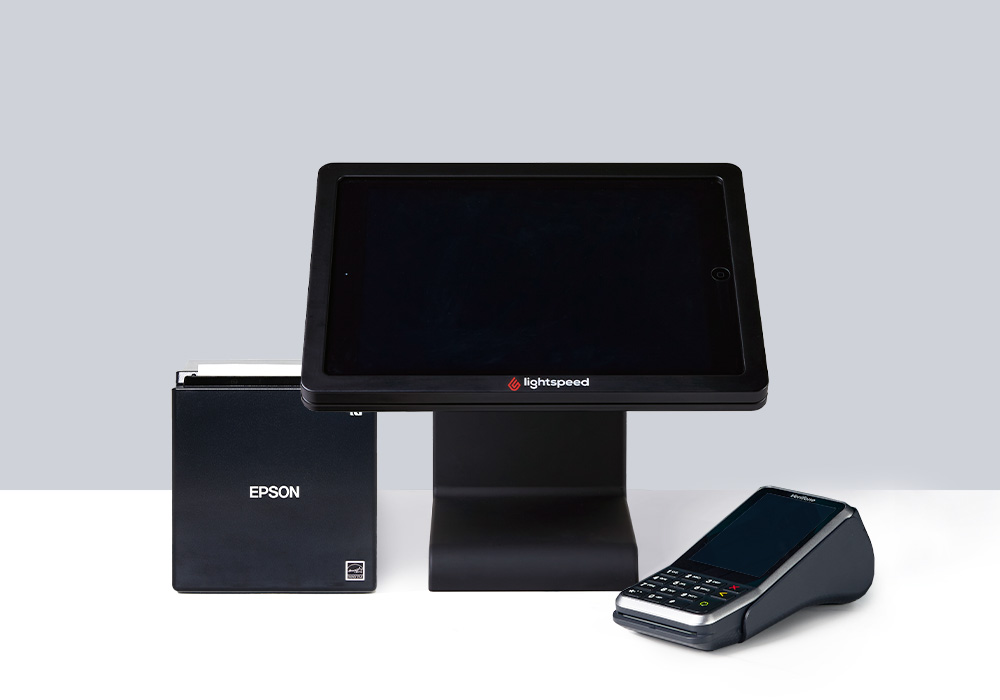 Sleek restaurant POS hardware.
From technology that lets you keep working offline to kitchen printers designed for humid environments, our top-quality restaurant hardware is tailored specifically to your needs.
Go ahead, turn up the heat—we can handle the hustle.
See what Lightspeed can do for your business
Connect with us to discover more.
Your cafe management toolkit
Lightspeed is your partner in success. Start optimising your operations with these free resources.