Take action on your POS reports, quickly
Empower your team with the sales reports they need to make better decisions every day. Insights brings your data to life and puts it to work—so you don't have to.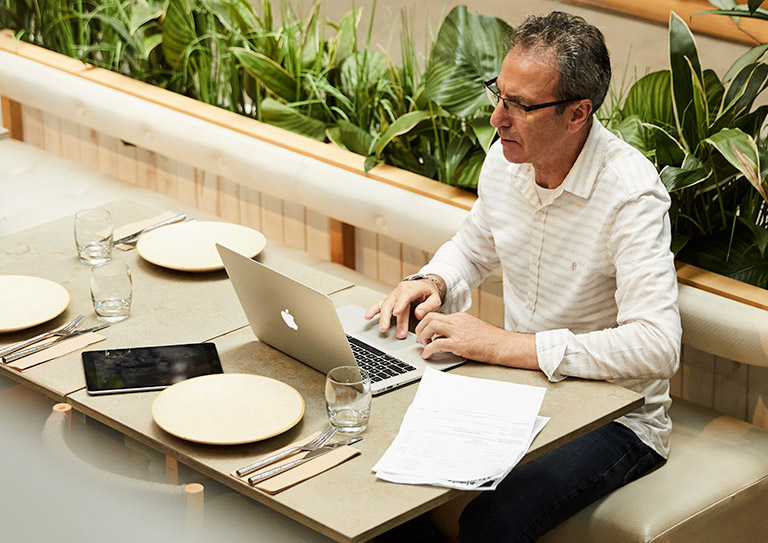 Get our Daily Insights App FREE with Lightspeed Point of Sale
If you like knowing more than top line numbers, read on to discover Lightspeed Insights.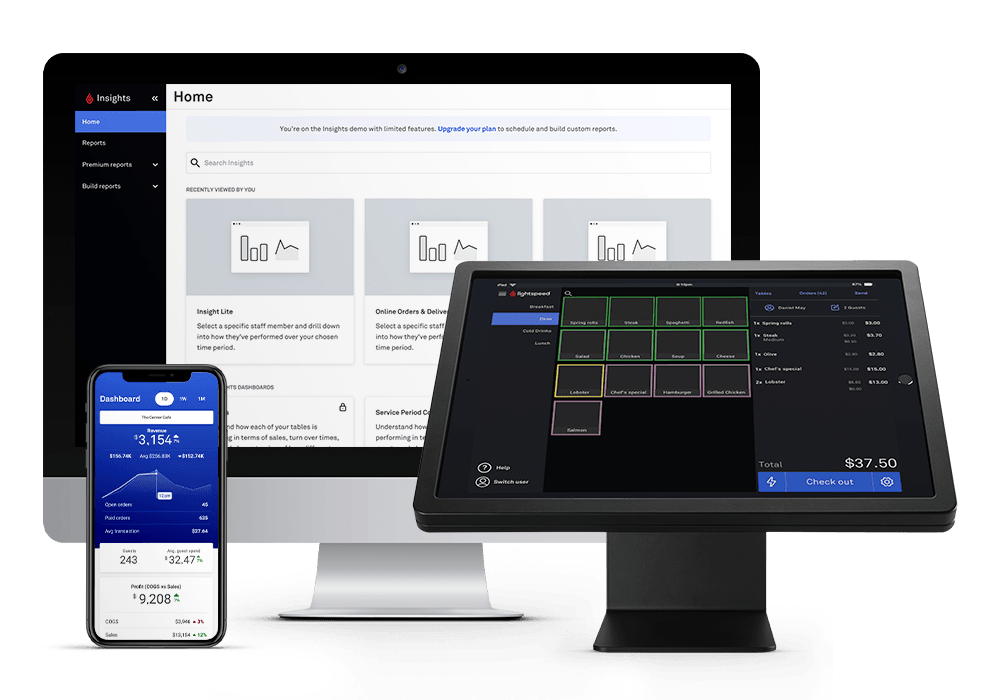 See what's going on in seconds from your phone, with key metrics at your fingertips.
See how COGS are tracking. Know which categories are helping, or holding you back. Ensure dine-in, takeaway, and delivery are on target. Know when to send someone on a break, or to prepare for the next rush.
Get a clear snapshot of your business with real-time, live data
Benchmark your current performance to your past averages
Navigate between all of your locations in a few quick taps
Don't waste a minute building the POS reports you depend on.
Access a library of the essential reports and dashboards you need to run a profitable hospitality business. Get an overview of your key metrics at a glance or drill in to see the full story.
Know what to sell, with detailed product and category performance reports
Make staffing, trading, purchasing and promotional decisions with time of day, service period and weekly trend reports
Optimise service with powerful register, staff and table performance reports
Understand consumer behaviour with detailed ordering channel, customer and promotion reports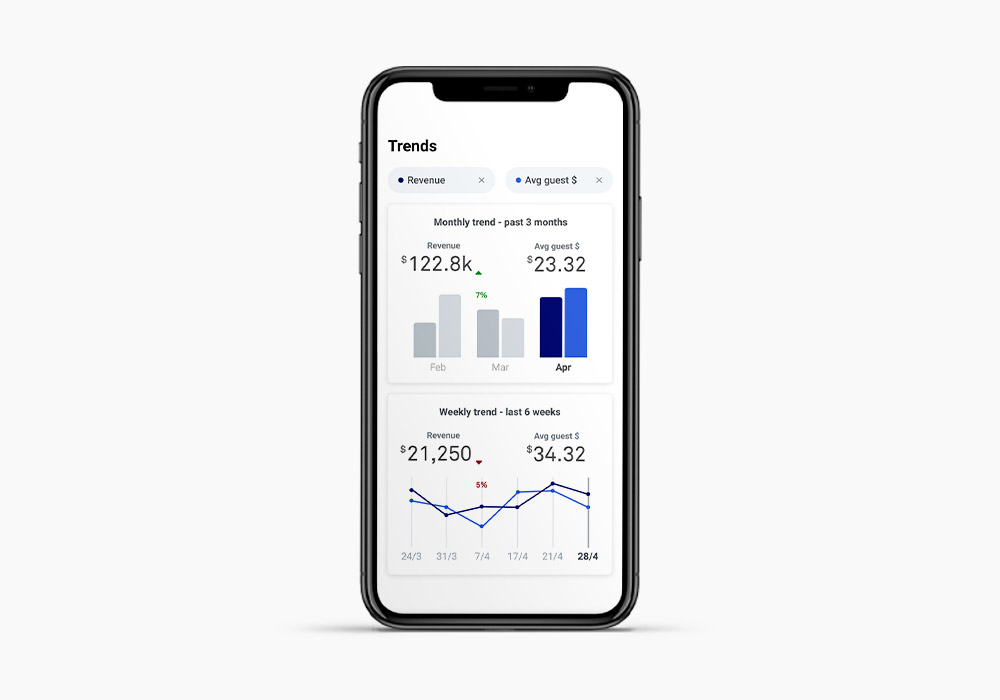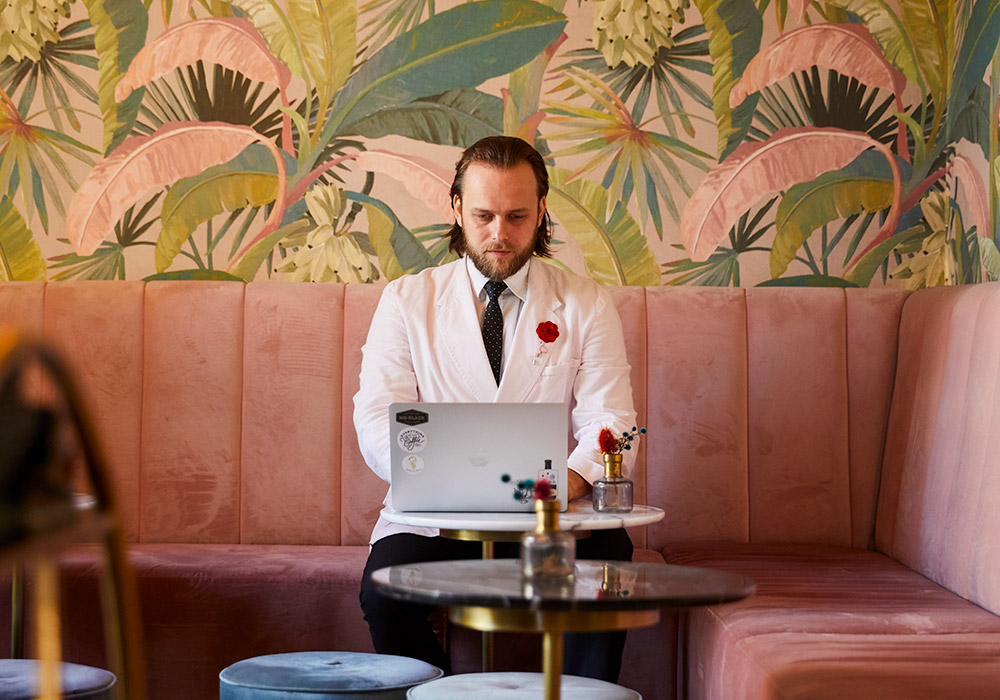 Keep everyone who needs to know, in the know, with automated sales reports and insights.
Schedule automated sales reports that contain easy-to-read visualisations of your data. Send them weekly, monthly, or whenever you need to keep key team members aware, motivated and on track.
Choose exactly when, how frequently and who your POS reports are sent to
Distribute your reports and dashboards as .pdfs, .csv, .xlsx or embedded images
Easily build profitable menus with a live recipe margin calculator
Create custom reports to dive deep and gain fresh perspectives.
Build your own advanced reports to uncover a wealth of powerful and profitable insights on trends and other hidden growth opportunities.
Simple drag and drop builder gives you access to all your key metrics
Choose from over 10 visualisation options, to keep your data consumable
Build individual reports, or assemble reports into dashboards to see the complete picture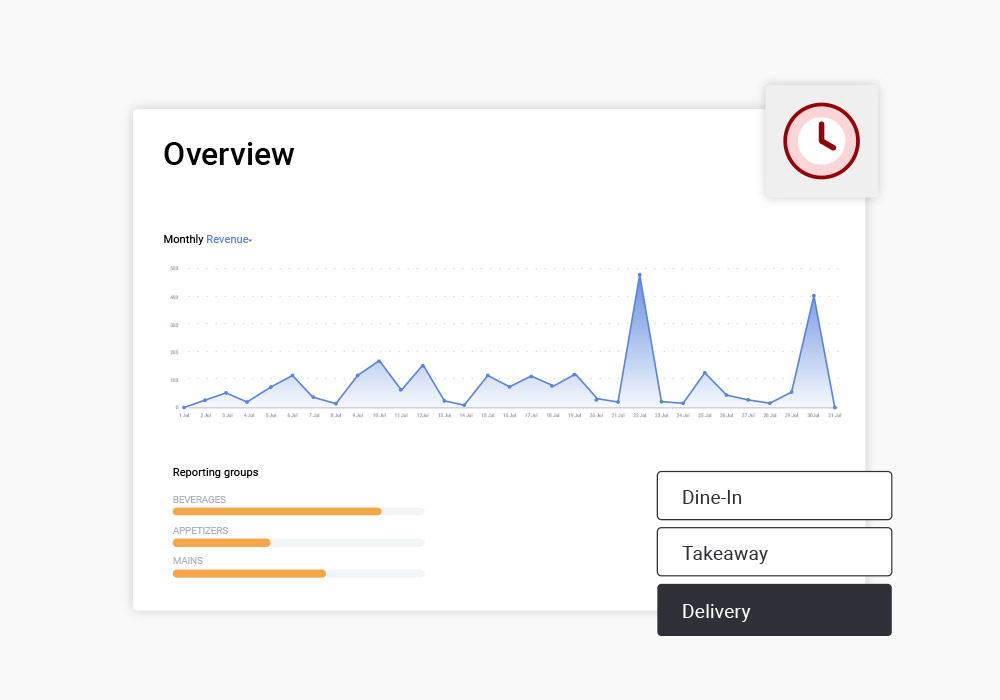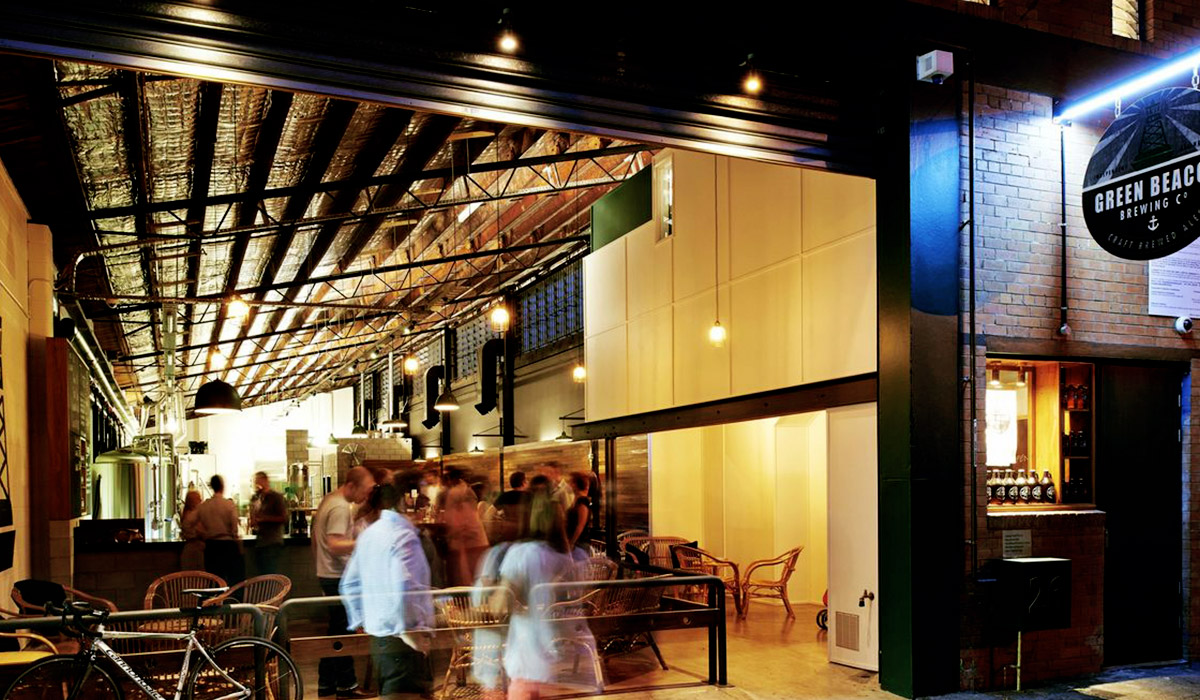 "

My biggest report is a monthly recap. If I were to compile it in Excel, it would take me two full days. But with Insights, the report auto-populates and sends to my team every month without me having to do anything.

"
Charles Mckay, Green Beacon Brewery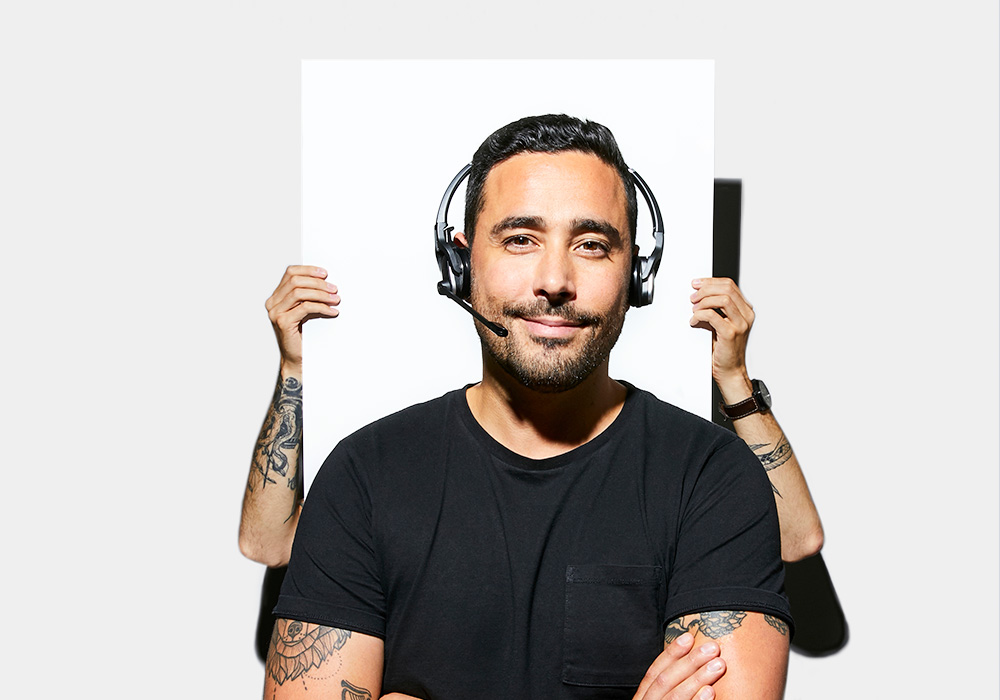 Backed by hospitality's most loved service team.
Need a hand with the numbers? Access one-on-one Insights training and onboarding from product experts.
Book a personalised demo
See how Insights and Lightspeed POS system can work for you.
Your hospitality management toolkit
View our case studies and best practice reporting guides.