Delight your guests every time with Lightspeed Restaurant
Ensure smooth service and an exceptional experience with tools for dedicated restaurateurs.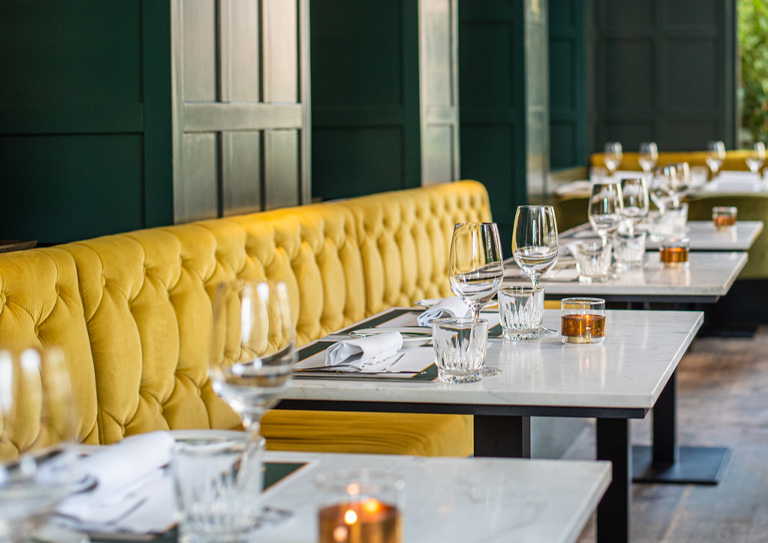 A point of sale built for service
Lightspeed Restaurant makes operating to the highest standards effortless with a complete POS platform.
Easily manage tables and guests
Keep service smooth and seamless shift after shift
Create personalised experiences for your best customers
Integrate with your reservation platform and other tools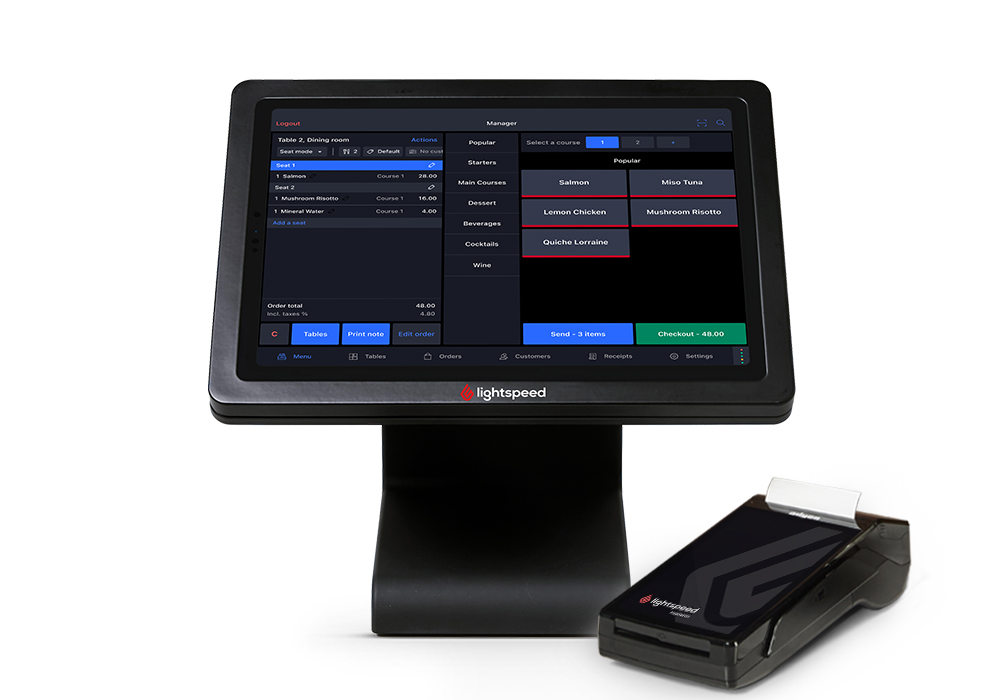 Elevate your customer experience
Lightspeed Restaurant helps enhance your guest experience ensuring smooth service, knowledgeable staff and personalised dining.
Know your best customers with VIP profiles
Customise service with position numbers
Handle variations, specials, set menus and degustations with ease
Make every meal memorable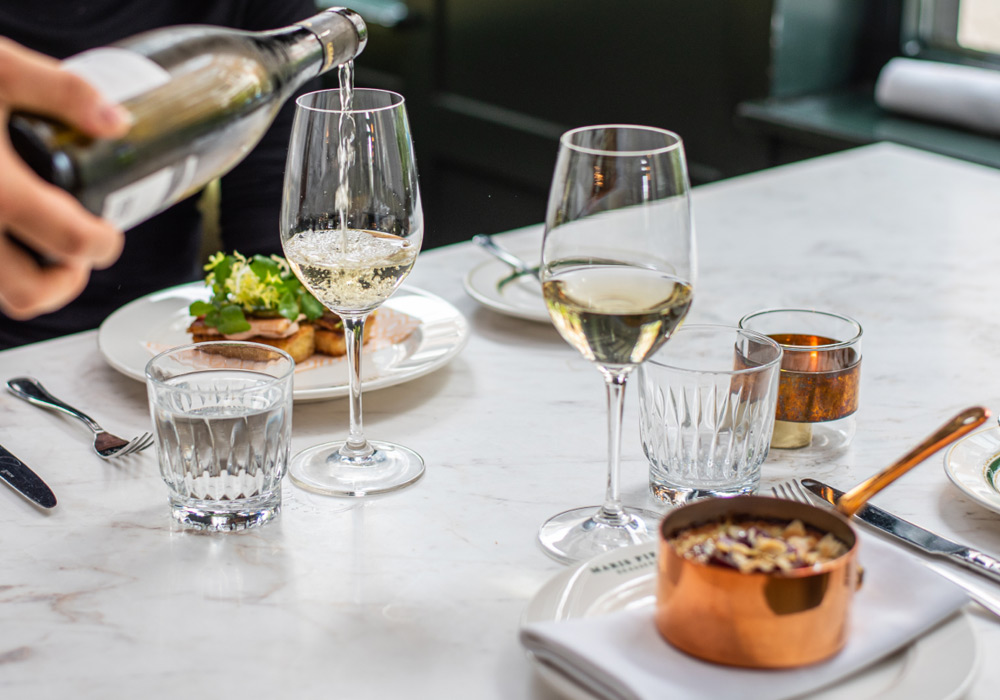 Ensure seamless service every time
Easily see important customer, coursing, position or product availability info to make managing tables a breeze.
See what's happening in your venue at a glance
Easily communicate between front and back of house
Streamline service with production instructions and grouping
Split bills by item, seat, covers or courses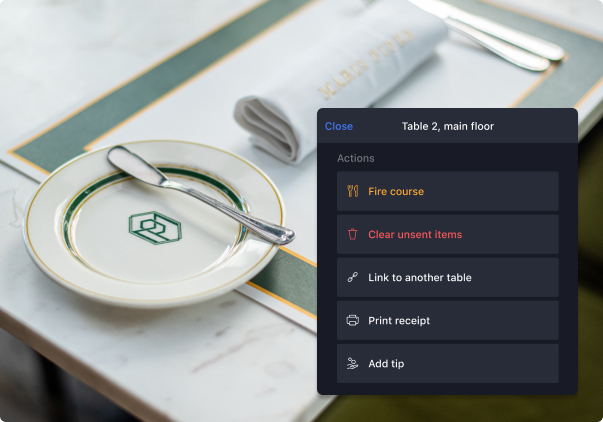 Hone your staff's expertise
Lightspeed Restaurant is intuitive, your guests won't be able to tell your newest waiter from your most experienced.
Highlight food and wine pairings with a click
Easily see ingredients and allergens for a dish
Quickly find items with sub menus
Make menu modifications without a fuss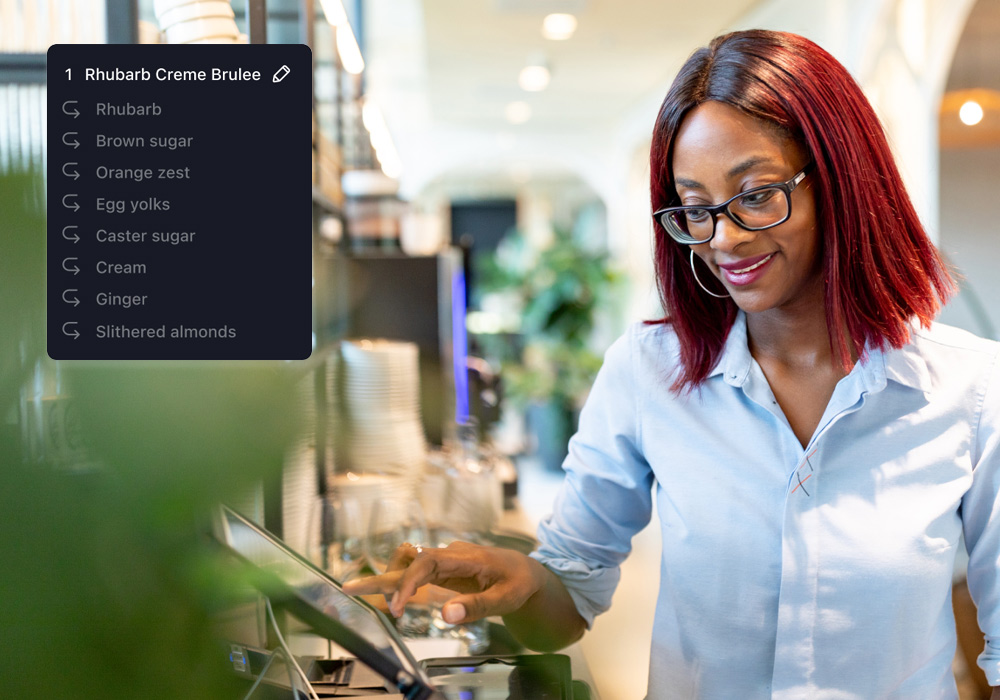 Develop a best performing menu
See best performing products by sales or margin and review common notes or variations to give you in-depth menu insights.
Access detailed product reports to measure performance
See variation and notes reporting to understand common changes or requests
Know the COGS and GP information for every dish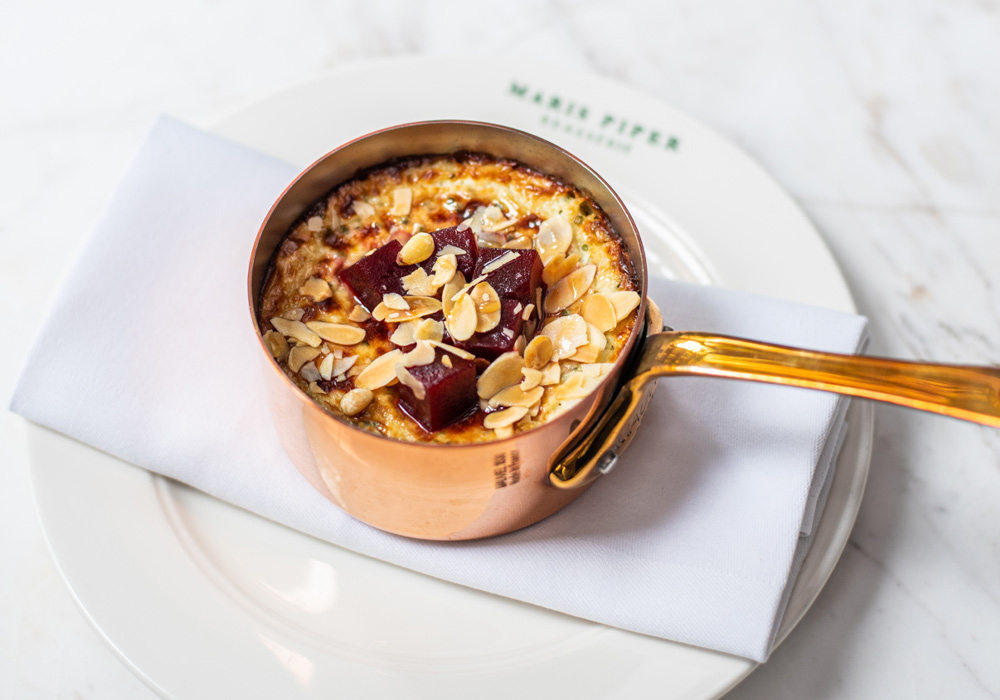 Streamline your systems with integrations
Ensure all your systems are working together.
Reservations
Accounting
PMS
and more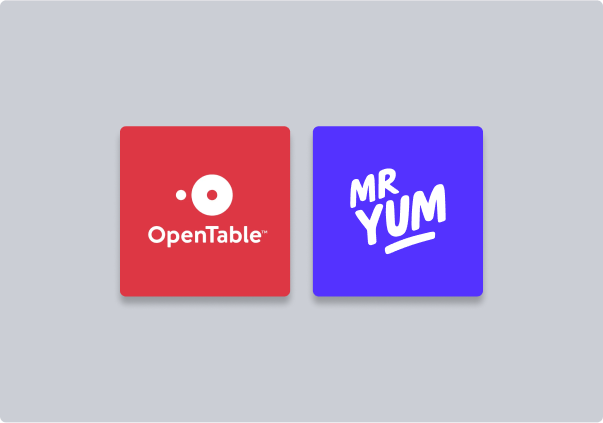 Fine dining sites powered by Lightspeed
"We have been with Revel for several years and decided to move to Lightspeed Restaurant. The transition has been seamless and the support has been above and beyond! Lightspeed K-Series has been working great from day one out of the box but the level of customisation and optimisation has been second to none. We couldn't be happier with our transition."

- Daniel Shirley at Debutant Dining, Australia
Lightspeed's 24/7 support.
Everything you need, when you need it. (And it's free.)
Unlimited 24/7 specialist support
Level up with our industry guides, webinars, demos and videos
One-on-one software onboarding session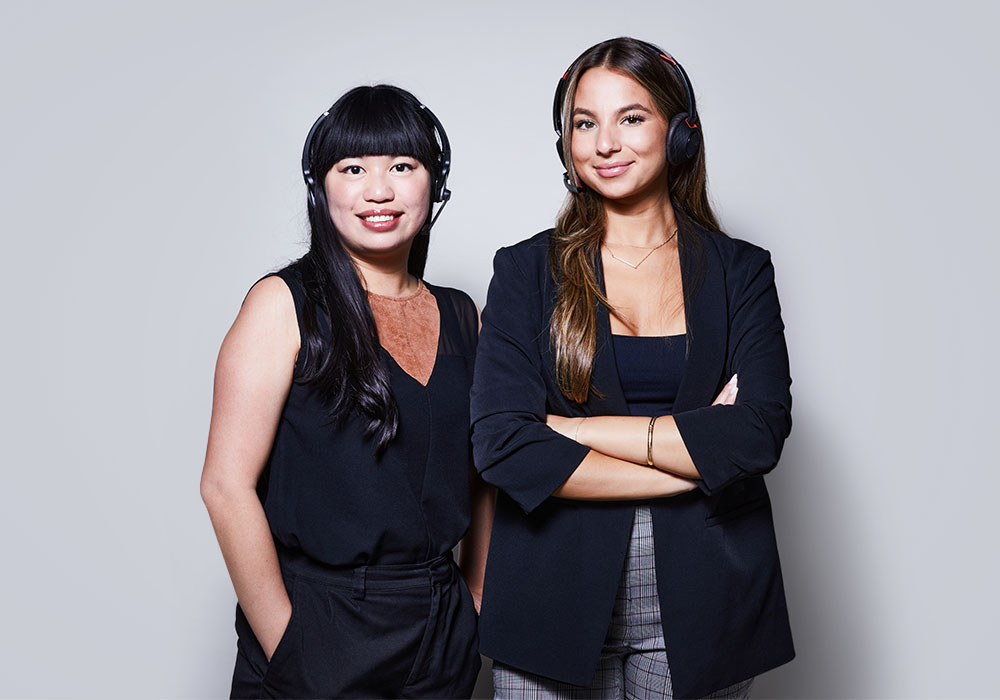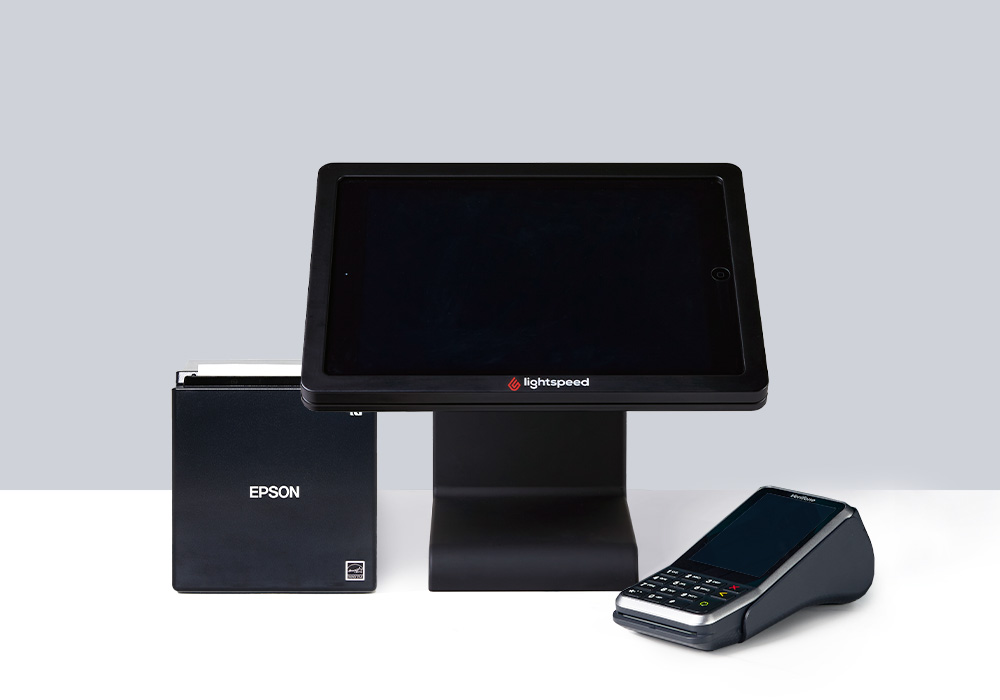 Sleek restaurant POS hardware.
From technology that lets you keep working offline to kitchen printers designed for humid environments, our top-quality restaurant hardware is tailored specifically to your needs.
Go ahead, turn up the heat—we can handle the hustle.
See what Lightspeed can do for your business
Connect with us to discover more.