Integrations
Our integrated partners offer unique services that seamlessly integrate with Lightspeed POS, allowing you to run your business at full capacity.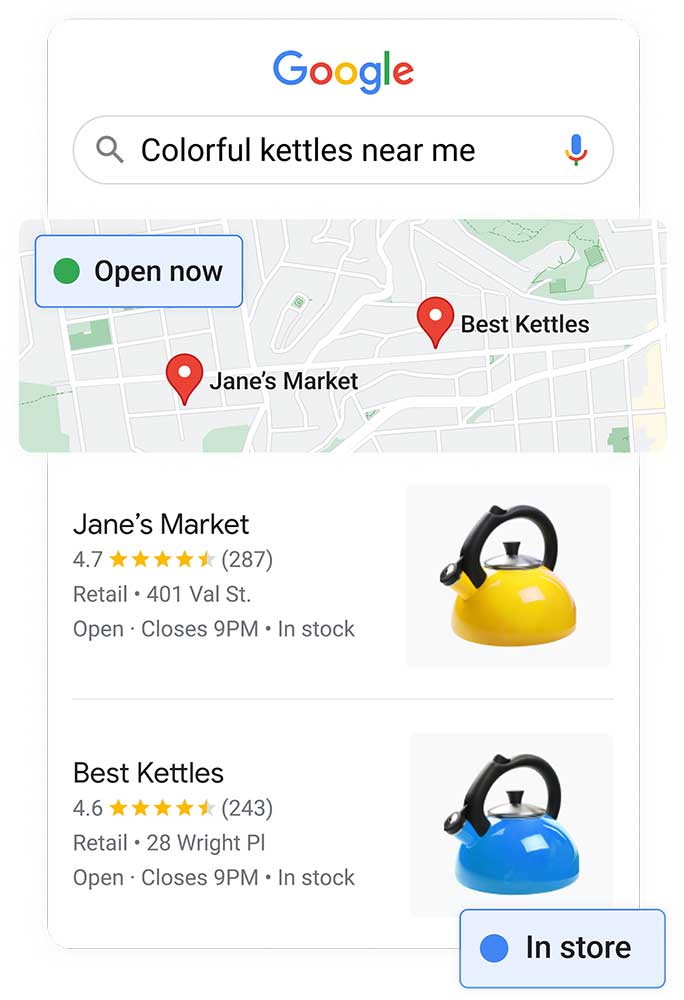 Featured partner: Local Inventory on Google
Make your in-store products stand out across Google Search, Google Maps, and the Shopping tab, so local customers can find them and buy in-store. It's all done automatically and at no cost to you.
Build your online presence with no extra work: Your product details, images, and stock status are all done automatically, so you don't need to add them one by one.
A free online home for your in-store products: Your in-store products are shown for free across Google Search and Maps. Then, potential customers can click through to more details like your store locations and hours.
Focus on what matters most to your business: Google easily integrates with Lightspeed, so retailers of any size can focus on tasks that only they can do – like planning strategies and building relationships with customers.