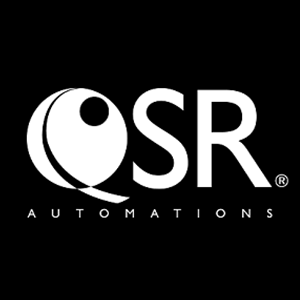 ConnectSmart Kitchen
ConnectSmart Kitchen is used in over 85,000 restaurants worldwide and can help any hospitality operation to work smarter. Along with on premise solutions, CSK enables a number of enterprise integrations to help hospitality operations. Examples such as digital ordering partners, delivery services, CRM, customer websites or iOS/Android Apps can all be integrated with the kitchen to help streamline operations in store and enable the teams to operate more effectively.
The ConnectSmart kitchen integration with Lightspeed restaurant was driven initially by a customer, (Big Mamma Group) who wanted to benefit from these best of breed solutions working together. The integration includes both ConnectSmart Kitchen and the guest management solution provided by QSR Automations, DineTime.
Customers include some of the biggest brands in the world and range from coffee shops, quick service, fast-casual, casual dining, fine dining, theme parks, hotels, cruise ships, stadia, and everything in between. 1 solution fits all, as the software is so flexible, configurable, and feature-rich.
Other benefits include:
ConnectSmart Kitchen (CSK) manages the orders coming into the kitchen and helps reduce ticket times, improve food quality and enhance guest experiences.
CSK helps hospitality operations to work smarter by providing better information for team members and managers.
ConnectSmart Kitchen is the most advanced and feature-rich dedicated kitchen solution available today.
"The Cheesecake Factory completed the national implementation of a new kitchen management system that automates the cook line process. The tactic will result in annualised savings of $5 million from a reduction in labour costs."
– Vice President of Strategic Planning, The Cheesecake Factory
"QSR's kitchen display system has brought calm to our busy kitchens. The solution is reliable, powerful and easy for our team members to use. Now we can produce food in high volumes with less stress. Many of Copper Cellar's restaurants have seen a reduction in ticket times from 25 to 12 minutes. Thanks to QSR we are taking more money to the bank at the end of the day."
– Vice President of Information Services, Copper Cellar
Category:
Product:

Restaurant