Sell online with the right Ecommerce POS system
Sell online with the right POS
If you're not selling online, there's no two ways about it — you're missing out on the full potential of your retail business. An online store can be as unique as any brick and mortar physical retail location. From the template that you use to your choice of images and menus, your ecommerce business should be a true reflection of your brand and offer visitors a memorable experience. In fact, your online business can drive business to your physical store if you take advantage of the platform. We're here to give you everything you need to know about a new online store.

How to open an online store
For those looking to sell online, the first steps are really quite simple. Once these steps are complete and you're transactional, tweaks will need to be made to optimize and grow your sales.
Step 1: Register a domain name with a name that reflects your brand and will be easy to remember.
Step 2: Select where to host your website.
Step 3: Choose the e-commerce platform on which to host your online store.
Step 4: Design and launch e-commerce.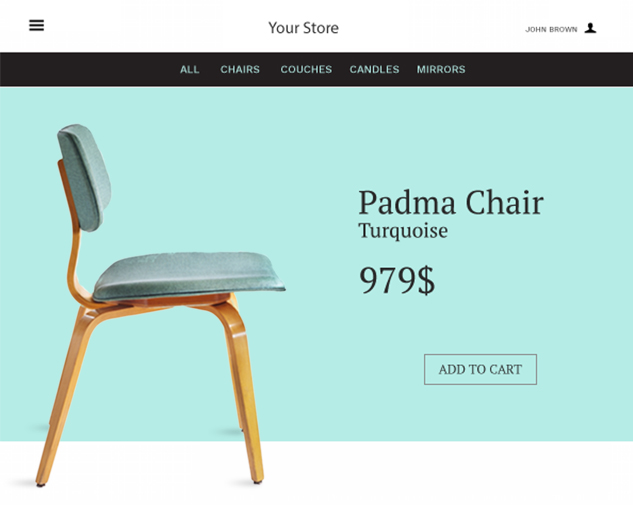 Online store builder
When you get to choosing your online platform, you need to consider what your options are. What do you want your platform to do for you? How much technical experience or resources do you have? For those using Lightspeed's POS system, you can build your online store with a pre-existing theme. When you use one of our mobile-friendly themes, setting up your e-commerce store is easy and quick. The Lightspeed themes are flexible enough for you to personalize, but give you the right framework within which to build your store, without much technical knowledge required from your side.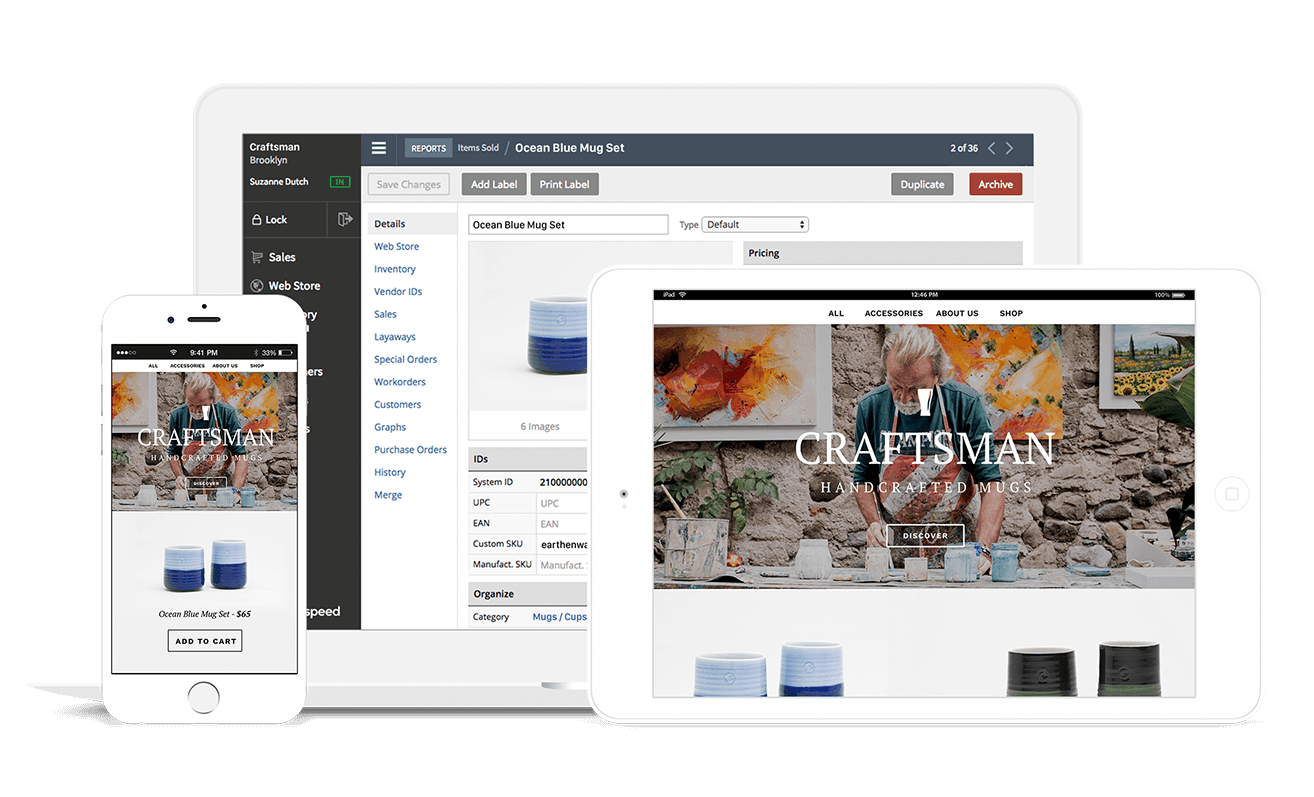 Starting an online store
Once your theme is set up and ready to go, getting started is fairly straightforward. Upload your stock, set up your shipping preferences, taxes and currencies. Lightspeed offers absolutely free onboarding services to every single new platform user, so you have the resources you need should you need any help!
How to set up an online store
Here's what else you need to do in order to get your online retail store set up. Identify the ideal checkout process for your customers, work on your SEO ranking so Google brings shoppers to your store and make sure your Google Analytics account is connected with your store so that you can track your progress and make adjustments.

As soon as you're ready to start selling with your online store, check everything on a live run-through to ensure that customers can take a transaction from A to Z is important. Double checking that processing returns and that tracking numbers are added to orders will also go a long way to customer satisfaction. Don't forget to set up your terms and conditions, privacy policies and any company information your shoppers may like to see.

Explore the world's most powerful POS for free.
14-day trial. Unlimited access to all features. No credit card required.