Biome
Biome grew from one store to six switch Lightspeed
Biome is Australia's leading eco store. Founded by Tracey Bailey in 2003, Biome is helping its customers minimise their impact on the environment. Today, Biome has multiple physical stores and an online store that serves customers all over the world.

Business type:
Home & Gifts
Locations:
Multi-store, global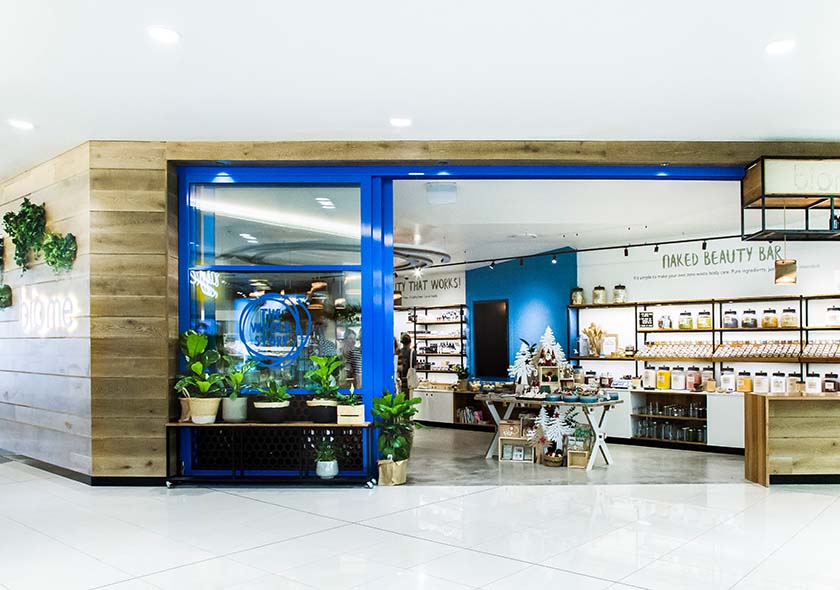 Biome + Lightspeed
"Our old system was too cumbersome"

Biome was growing fast but their old POS could not keep up. "It was restricting our ability to grow as quickly as we wanted to" Tracey Bailey, Founder of Biome, shared.

Biome expanded from one location to six, their stores got busier, and customers grew. They needed to add more registers quickly and cloud-based functionality to get an overview of all stores at any time. That's when Biome turned to Lightspeed.

At a glance
Biome is able to grow in Australia and the world with a complete overview of how each store is performing – both online and offline.
Seamless store setups
Access to data across all stores
Data-driven inventory management
Enhanced efficiencies with integrations
Cultivate customer loyalty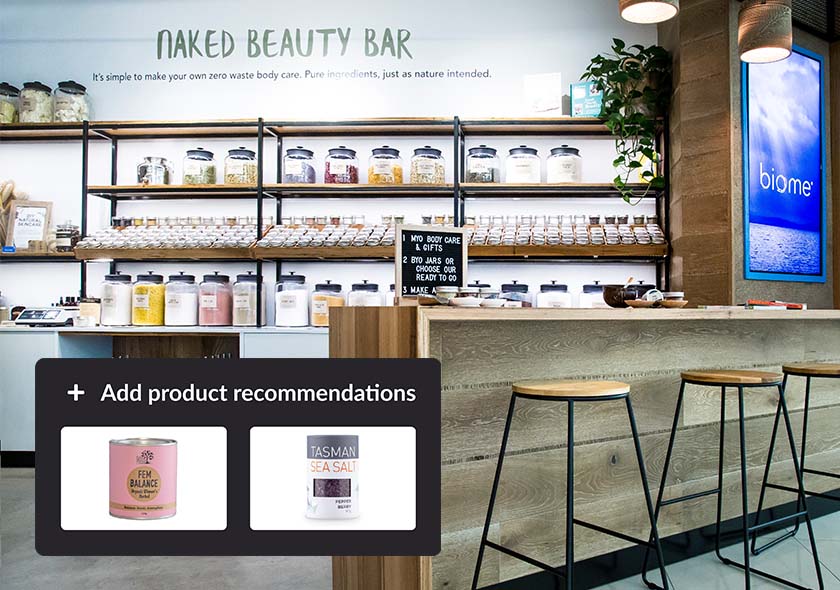 Seamless store setups
"It was so simple"
For Tracey, Biome's growth mirrors her passion for the environment and the expansion of her eco store was vital to amplify this message.
"When we're opening a new store, Lightspeed is one of the simplest parts of making that happen."
Whether it's a pop-up store or a brand new outlet, Tracey shares how Lightspeed's flexibility and ease of use allow her to set, forget, and switch on when it's time. "What I particularly loved about it (Lightspeed) was that we could set up the outlet a couple weeks before the store opened and get all of our stock entered into the system. Then right at the last minute, all we had to do was to switch on the registers and we could start taking sales. It was so simple."
Access to data across all stores
"For the first time, we've stepped out of Brisbane"
"As much as I love going out to the stores and seeing what's going on, I can't always do that," Tracey shares. Staying connected across locations was hindering Biome's growth to locations outside of Brisbane until they moved to a cloud-based POS.
"One of the best advantages of Lightspeed for me as a manager is the oversight it gives me of the performance of all of our stores - and our online store - from the head office."
With visibility and growing confidence across all stores, Biome expanded beyond Brisbane and opened a new store on the Gold Coast, and then another in Melbourne.
Data-driven inventory management
"Lightspeed gives us great data on which products are best selling and how fast they're selling"
On a granular level, Tracey leverages Lightspeed's reporting to check in on specific stores to identify opportunities for improvement and call out individual achievements.
"On a daily basis with Lightspeed, I can check in on how everyone's going, pick up on anything that needs to be improved upon and of course celebrate the successes."
Tracey also runs reports within Lightspeed to get a greater understanding of her stock in-store. "In terms of products, Lightspeed gives us great data on which products are best selling and how fast they're selling. We can work out where we're overstocked or understocked and help with our inventory planning."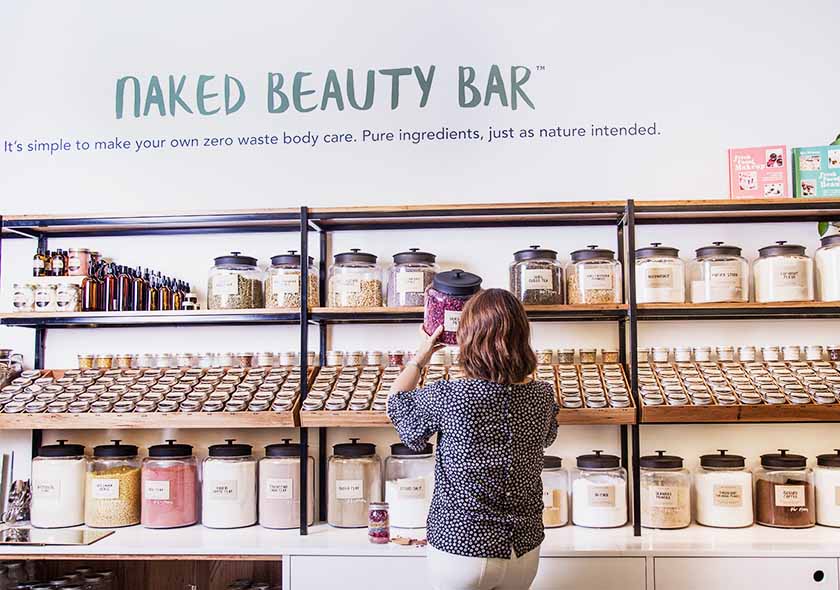 Enhanced efficiency with integrations
From integrating with Xero to developing custom APIs for the website
Lightspeed enabled Biome to sync its POS with other business tools that are leveraged daily to simplify processes with more efficiency.
"We have several integrations with Lightspeed that enable us to be efficient with our processes. There's our integration with Xero, our accounting programme. We have our integration with our eCommerce website, for which we have to develop our own integration with Vend's open APIs."
Cultivating loyalty with customer insights
"There's a great feature in Lightspeed where we can see what our customers are buying"
Building a loyal community or tribe online is one of the most vital parts of retail success, shares Tracey. "So we invest a great amount of energy, passion and time into making a success of our social media."
Having greater visibility of the online community, allows Tracey to "have one customer view across the business", and personalise digital marketing that enables them to match customers with their preferred products and direct their marketing efforts towards retargeting.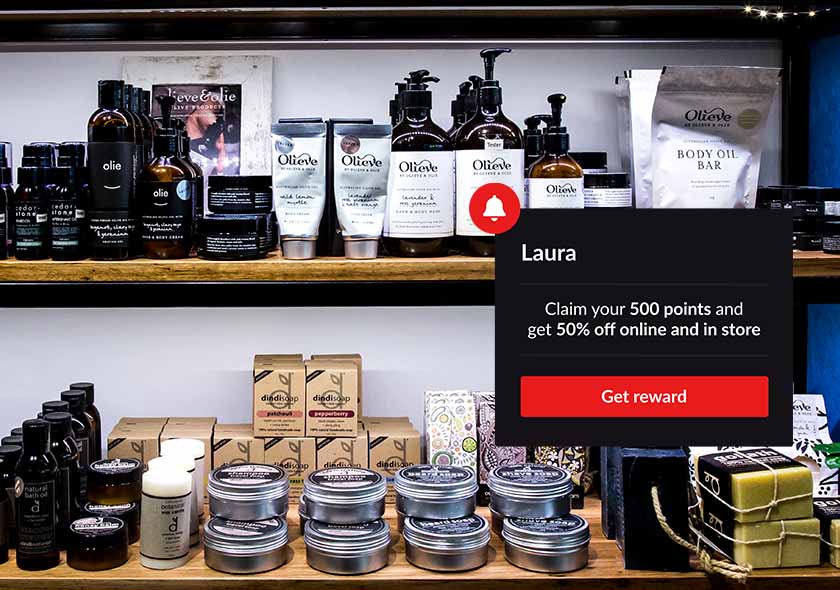 "When we're opening a new store, to be honest, Lightspeed is one of the simplest parts of making that happen."
Tracey Bailey, Founder