Lightspeed APAC in 2021
It's been one year since Kounta became Lightspeed, what's changed?
Eight years as Kounta
For close to a decade, we've been honoured to grow with the dynamic, creative, and ever-changing hospitality industry.

When Kounta first came to life, it was not unlike most other tech start-ups. We began with a team that was small – and a dream that was disproportionately bigger. And we wouldn't have had it any other way.

And after eight years of immersing ourselves in the world of hospitality, growing alongside the industry, evolving our platform, and celebrating milestones – it was time for a change.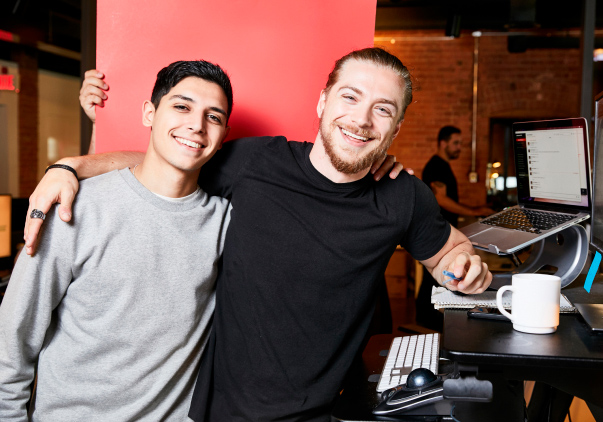 Kounta becomes Lightspeed APAC
As Kounta, we made the decision to join forces with Lightspeed in late 2019 – the one-stop commerce platform for merchants around the world to simplify, scale and provide exceptional customer experiences. It's been over one year since we became Lightspeed, and we're equally proud and humbled with what we've been able to achieve in this time.

Below are some key highlights that we want to share with you – and more than that we want to thank you. Thank you for being with us during our monumental moment, and for believing that great things will come.
The pandemic: hits & pivots
April 2020, a month that shook us all. With the core service (dining in) unavailable for most venues, the industry had little choice but to reinvent and adapt. At Lightspeed we were adapting, too. To support our community, the best way we knew how, we developed features to make pivoting easier.
Lightspeed Delivery: so that delivery orders can be received like any other dine-in order with minimal disruption to workflows
Lightspeed Ordering: digital menus for contactless ordering to order ahead or at the table with a QR code
Regular masterclasses: to ensure that our customers knew how to implement these new features, we held weekly online training sessions with live demos and Q&As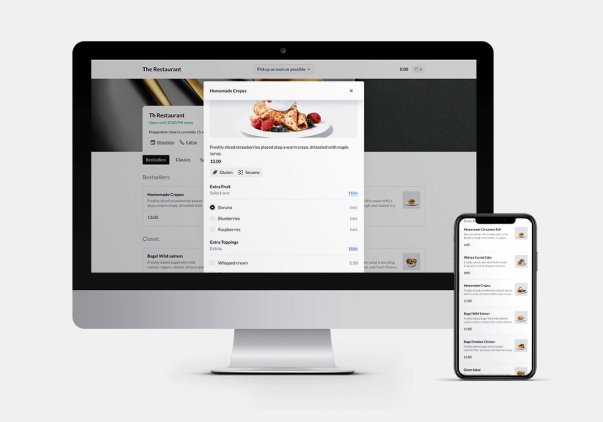 The platform: fast & furious
Since then, we've continued to grow and develop our platform to support customers and pre-empt industry demands and needs. Below are a few of our ventures over the past year.
Fast payments: the little lightning bolt goes straight to preferred payment method – one tap is all it takes
Split payment by product: guests can split bills any way they like: by amount, by product – anything goes!
Dynamic price lists: to schedule surcharges, add selective discounts & customise promotions based on venue
Insights Live Lite: we wanted to empower all Lightspeed users with instant visibility on their data so we rolled out a free dashboard so business owners can easily track daily sales & live transactions on the go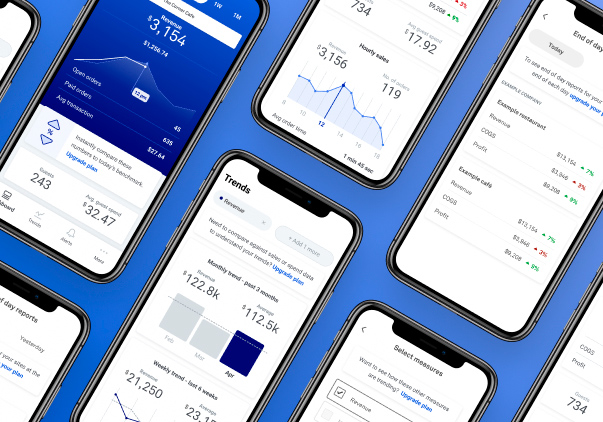 The company: updates & milestones
We've also hit new company milestones, beyond the tech – as a team. We've been able to give back to the community and grow our pool of talent, both here in Australia and in Asia Pacific.
Support team: grew over 30% and with the extra support we've been able to bring down our support chat response rate from 2 mins to 56 seconds!
Account management (AM) team: not only has our AM team doubled in size, we also have dedicated members to seamlessly onboard new customers
Community: as a global initiative, every Lightspeed employee was given upwards of $800 to spend on takeaways from customers' venues during hard-hitting lockdowns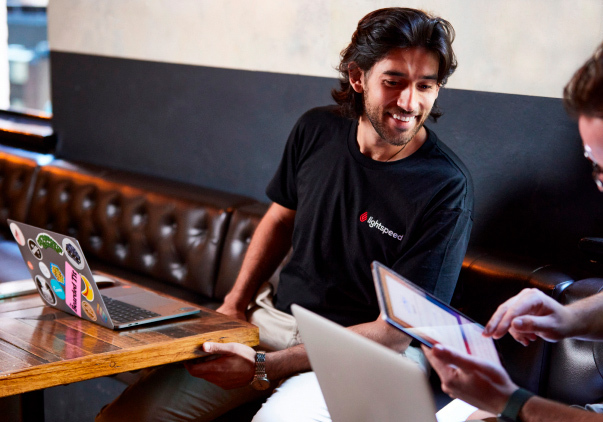 Where to next?
It's been a rewarding year and while we're thrilled to share what we've achieved since becoming Lightspeed, we can't help but feel that we're just scratching the surface. 2021 is going to be our greatest year yet; we can see it in our product roadmap and feel it in our growing pool of talent. Here's to sharing our two year milestone with you – same time, next year!
Frequently asked questions.
Need to know a little more?
Where can I log into my Back Office and POS?

You'll be able to log in by selecting "Login" in the menu at the top of this page or by entering the URL directly.
Are you still made in Australia?

Absolutely! We're incredibly proud of our Aussie heritage and our amazing customers across Australia, New Zealand, Asia and the Pacific. We're not going anywhere!
Who do I call for support?

We're still the same team, and can be reached at the same number. Over time, we'll grow, and you'll get to meet amazing new people on the phone or via email.
Who is Lightspeed?

Lightspeed ignites businesses everywhere. Their one-stop commerce platform transforms and unifies digital and physical operations by enabling multichannel sales, expansion to new locations, global payments, financial solutions and connection to supplier networks. Lightspeed gives high-performing retail, hospitality and golf businesses the tools they need to thrive.
How will my point of sale system change?

It's already better! First a new colour palette and logo in POS, Back Office, Produce, Purchase and Insights. On top of these aesthetic changes you'll see new features, integrations and products added to the platform to make your life easier. Coming soon!
Will I have to learn a new system?

Changes will be implemented as regularly and smoothly as always, so you don't need to worry about learning how to use a new point of sale. Your software will remain every bit as robust and intuitive as we fast-track the release of new features and improvements. Stay tuned!
What about the name "Kounta"?

Kounta is now part of Lightspeed, and as our products evolve, so will our name and design. You'll see more and more of Lightspeed, and less Kounta. But the core of the product and our commitment to quality and customer service will never change. Kounta is entering a new phase, and we want that to be reflected in our name as well.