Lightspeed vs Square:
Work with a team that knows hospitality
Quick to set up, easy to use and simple to manage.

See why hospitality venues like yours are picking Lightspeed over Square for Restaurants.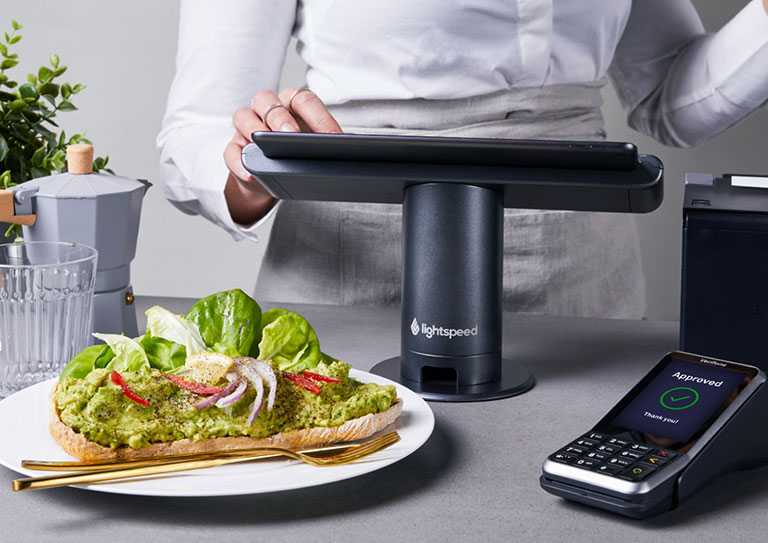 Trusted by over 10,000 venues across Australia and New Zealand
Lightspeed is the largest POS provider for restaurants, cafes, bars, bakeries, wineries, food trucks and more. Top reasons customers switch from Square for Restaurants to Lightspeed
Square customers have switched to Lightspeed to get support, save money and access the tools and integrations they need to run their business. Here's why customers switch from Square to Lightspeed.
Where Lightspeed stands out for ex-Square customers
Benefits of Lightspeed vs. Square for support
Lightspeed believes in a POS plus people approach with a dedicated team of hospitality experts who can provide advice, expertise and support and act as an extension of your business.
Free and unlimited 24/7 support
Phone, email or chat support
Speak to someone in minutes
Get advice from hospo experts
Free menu build and set-up support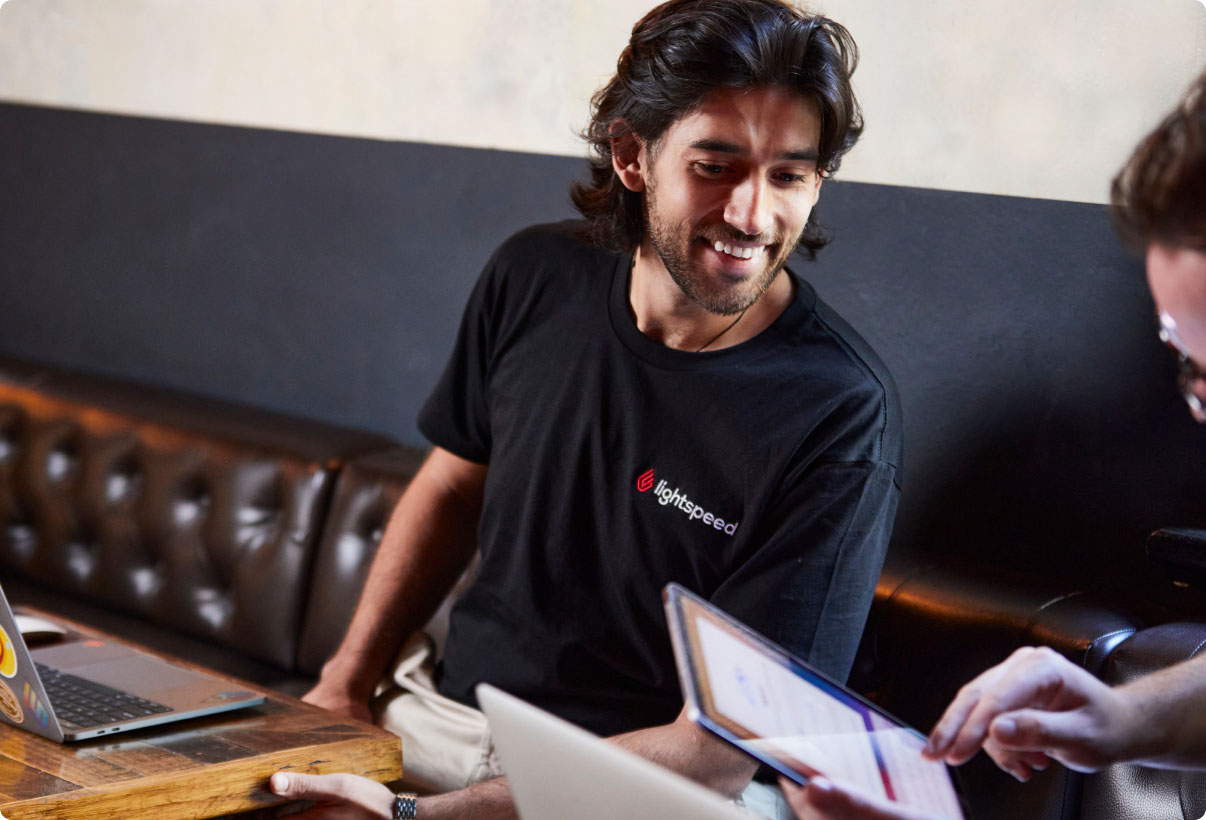 Benefits of Lightspeed vs. Square for integrations
Lightspeed is leading the way when it comes to integrating with the systems you already use and love with dozens of free integrations including;
Online ordering
Reservations
Team management
Accounting
and more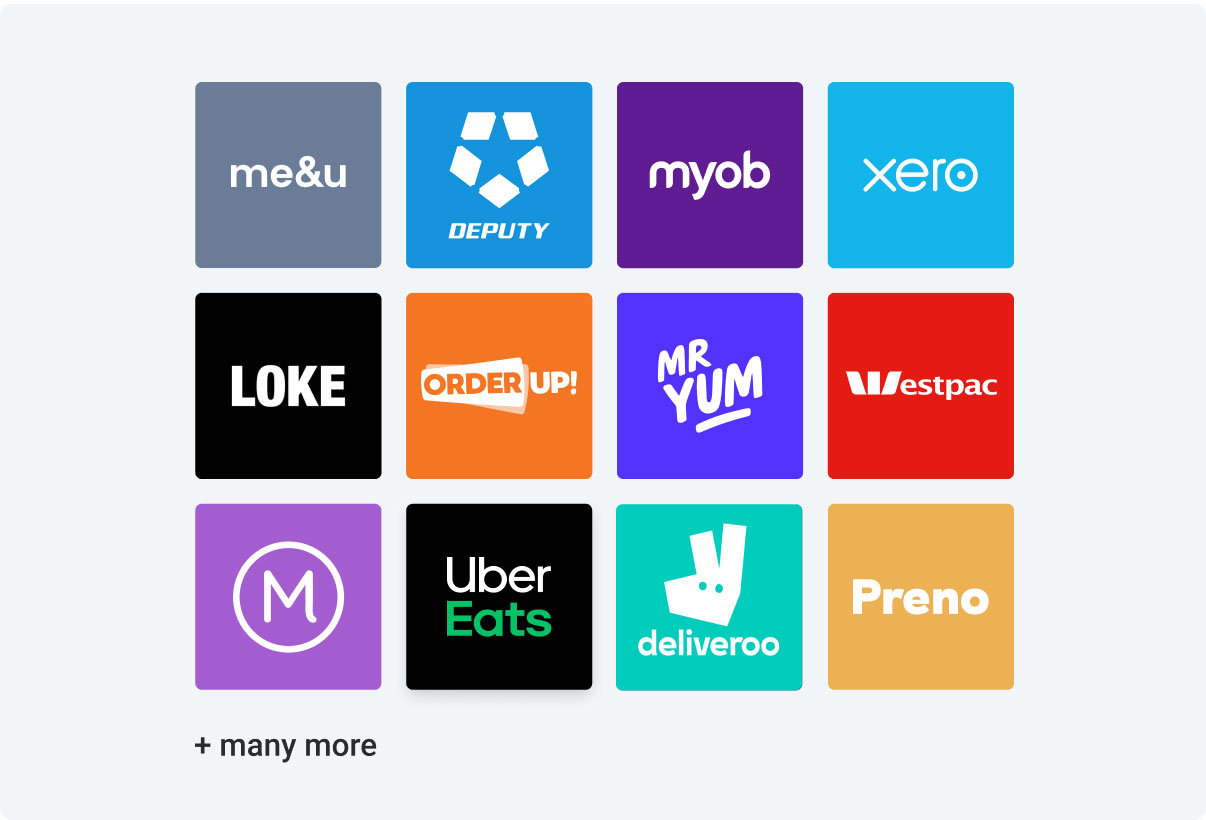 Benefits of Lightspeed vs. Square for payments
Lightspeed makes payments simple and flexible. Reduce errors, save time, keep customers happy and avoid payments headaches.
Lower processing rates
Multiple integrated payments providers
Surcharging and service charges
Advanced bill splitting, gift cards, bar tabs and accounts
Direct accounting integration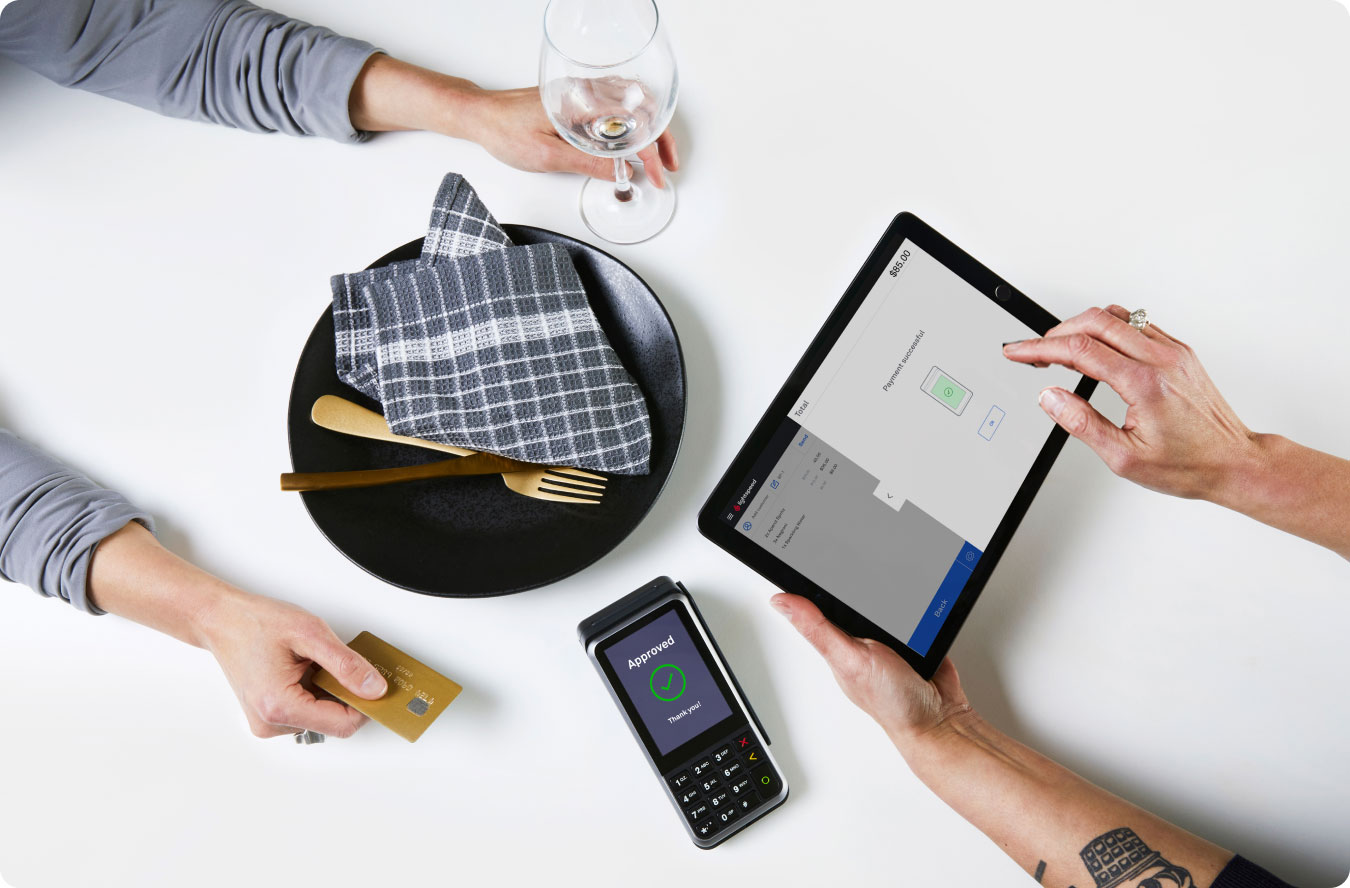 Benefits of Lightspeed vs. Square for hardware
Lightspeed's cloud-based POS system allows you to run your POS on hardware that suits your business. Flexible, easy to get started and options for every budget, don't get locked in to custom hardware that gets out of date quickly.
Get started with hardware you already own
Hardware options for IOS, Android and Windows
No lock-in to custom hardware
Range of options to suit every business type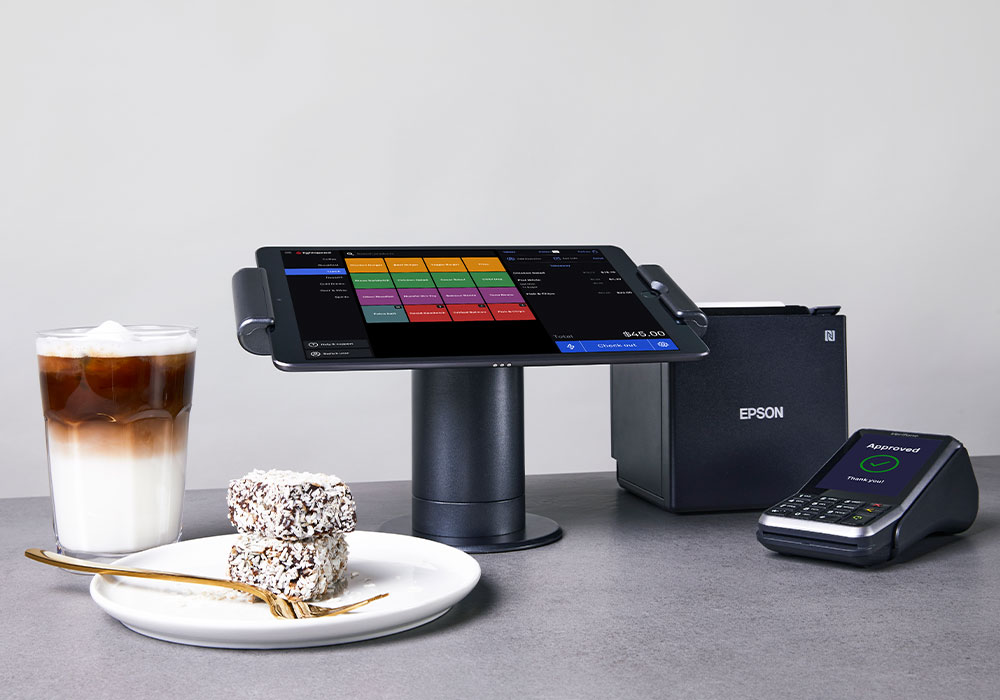 Benefits of Lightspeed vs. Square for cost
We've helped Square customers who switched to Lightspeed save each month on plans, processing fees and integrations. Don't let hidden costs add up. Our fees are simple and transparent.
Plans from $0 per month
Low processing rates from 1.1%
Pass on fees with surcharging
Free integrations
24/7 free support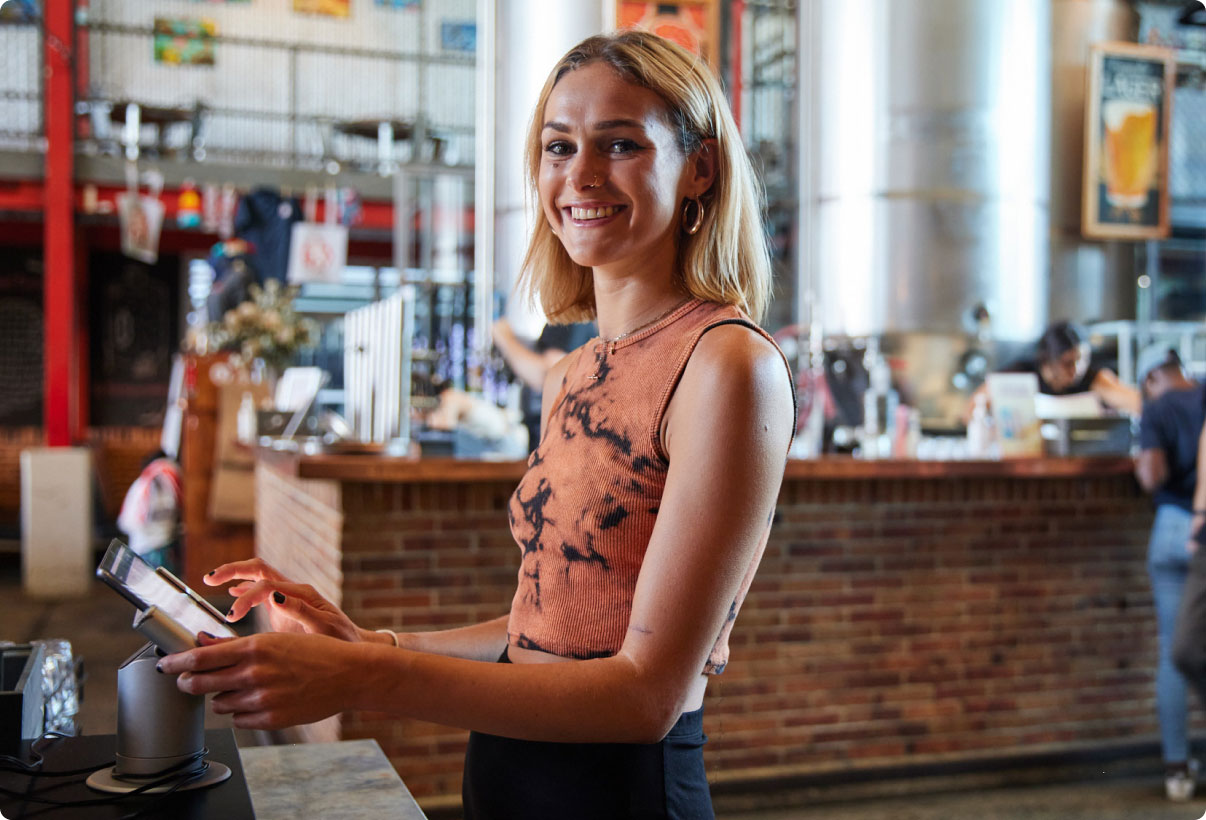 Benefits of Lightspeed vs. Square for inventory management
Lightspeed has all the tools you need front and back of house. Our inventory management tools are simple to use and can help make your kitchen more efficient by reducing waste, simplify prep and maximise profitability.
Track COGs and margins
Place, track and receive orders
Manage recipes and prep
Count and transfer stock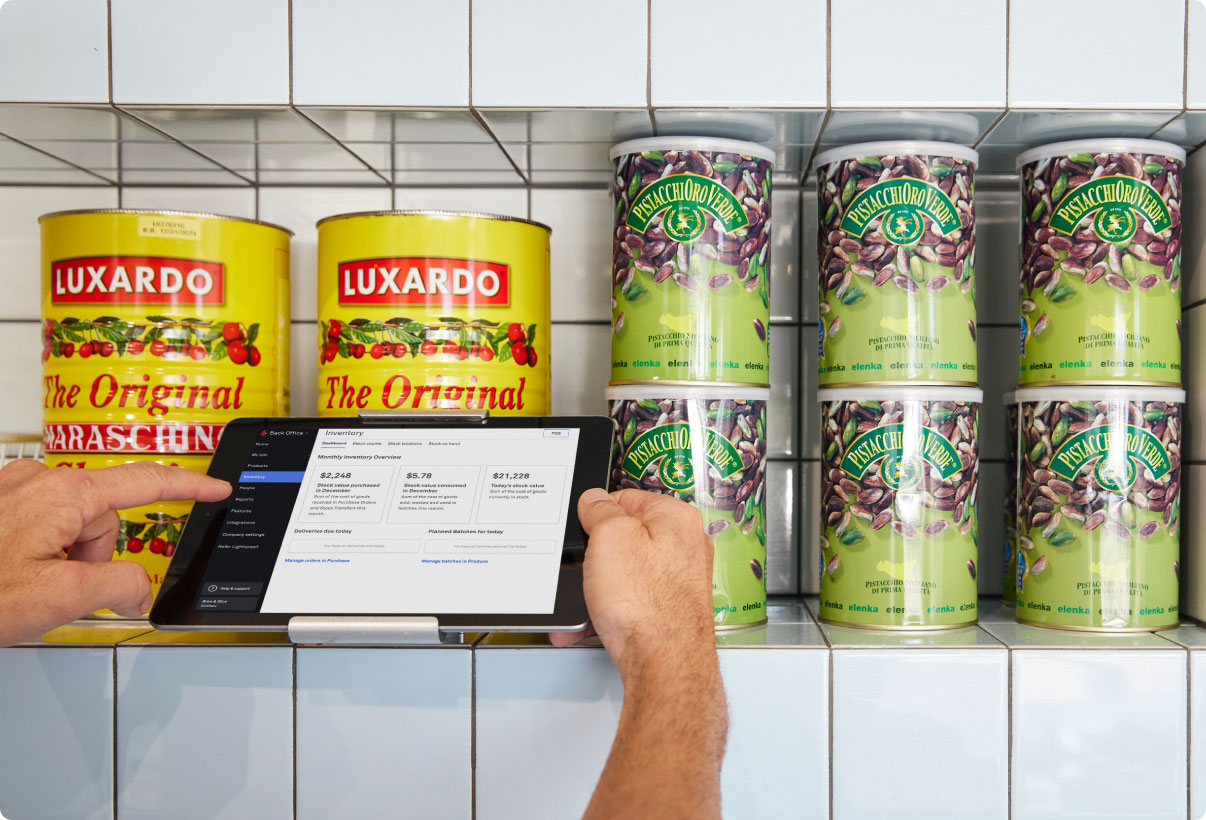 Benefits of Lightspeed vs. Square for marketing & loyalty
Lightspeed has all the tools you need to reward regulars and reach new customers in one easy to use system for loyalty, rewards, marketing and reviews.
One system for all marketing and loyalty tools
Offer loyalty programs and memberships in-store and online
Easy to get started with no apps required
Gather feedback and google reviews
Keep customers informed via sms or email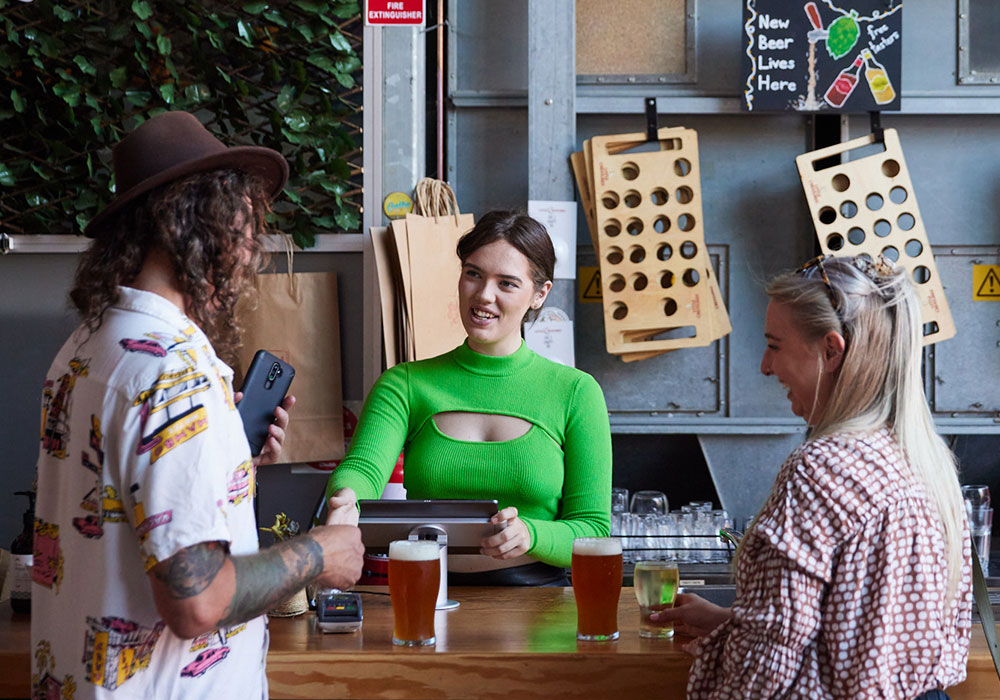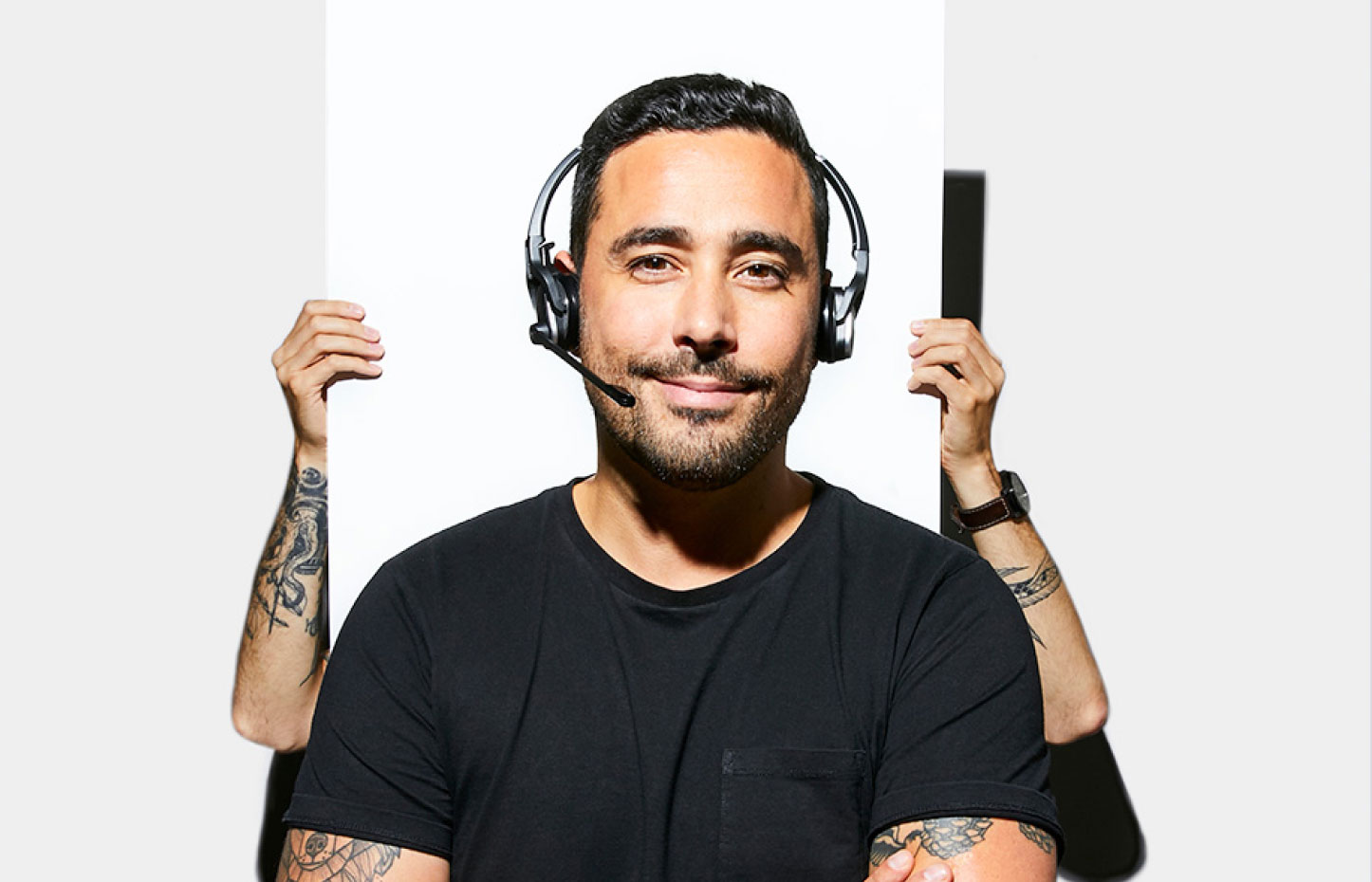 "Lightspeed is honestly incredible! Everything about it is so user friendly.

The customer service and support you receive as an account holder is outstanding. I have been so impressed with the whole experience and recommend it to everyone.

The account managers genuinely care about your business and want to work with you to find ways to add value to your business, it's really refreshing!"
- Isobel Galloway, Zafferino Trattoria Mediterano
Frequently Asked Questions
I'm a small-single site operator is Lightspeed too advanced for my business?

Lightspeed is built for every hospitality business whether you're a food truck or fine dining.

With Lightspeed POS you can get started for free with no lock in contracts and adapt your plan as you grow.

If all you need is a simple POS to get you started, we'd recommend our Starter plan with access to all our basic POS and inventory functionality, as well as free 24/7 support for $0 per month with Lightspeed payments.

It's easy to get started with iPad based hardware and if you can easily add extra functionality such as online ordering and delivery as your business needs it.

Staff find our intuitive design easy to pick up with minimal to no training required and you can easily customise settings to how your business likes to work.

Check out our plans here.

Square is free, how much does Lightspeed cost?

Our Lightspeed starter plan gives you access to all our basic POS and inventory functionality, as well as free 24/7 support and countless free integrations for $0 per month with Lightspeed payments.

We also have options for more advanced plans and business add ons such as advanced inventory, online ordering, delivery and more.

Check out our plans here.

All of our plans, including our free starter plan include unlimited free 24/7 by phone, email or chat as well as free set-up, configuration and menu build.

We've helped customers who have switched from Square save money on processing fees, plans and integration costs.


How much does Lightspeed charge per transaction?

Lightspeed processing fees range from 1.1%-1.5% depending on your POS plan compared to Square's 1.6-1.9%.

Lightspeed also offers surcharging with the ability to pass both the surcharge onto your customers.
Square uses custom hardware, what hardware does Lightspeed use?

Lightspeed POS system is flexible and let's you use a wide range of hardware. Our software runs on IOS, Android or windows so you can use what you already have or buy the hardware that suits your business.

See our hardware bundles and options here.

What additional features does Lightspeed offer compared to Square?

Lightspeed and Square both offer a wide range of features including POS for counter service and table service, online ordering and delivery.

Where Lightspeed stands out is our inventory management tools built for hospitality. Including order management, recipe and prep management and COGS calculator. Everything you need to ensure your kitchen runs smoothly.

Lightspeed also offers dozens of integrations and has hospitality specific integrations for loyalty, reservations, online ordering, payments, accounting and team management to help save time and get all your systems working together.
Is Square or Lightspeed easier to use?

Lightspeed is easy to use, with little to no training required.

Both Lightspeed and Square are POS apps with an intuitive user interface as they're designed to interact with in the same way you use your smart phone or tablet. Making it easy to set up and for your staff to get started.

Where Lightspeed stands out is usability, is the ability to customise your workflows, printing and more to how you like to work, making it extremely flexible and easy to run your business.
How do Lightspeed and Square compare for multi-sites?

Lightspeed is built to easily handle multiple sites and companies.

Lightspeed has features built for multi-site such as letting you set different prices for different locations, manage products across all locations, transfer stock between locations and configure employee permissions whether they work in a single store or travel between multiple locations.

Lightspeed Insights also allows you to view reports for one or many sites and compare performance of staff, products, sales and more between sites.
How can I get started with Lightspeed?

Getting started with Lightspeed is quick and easy. Speak to one of our experts and they can get you set up. Our support team can help with set up and menu build and express ship any hardware you require.
Does someone need to come on-site to set up Lightspeed?

Lightspeed is simple to set up and easy to use. There's no need for someone to come onsite to set up which means you can get started straight away. Our team is available in minutes via the phone or live chat to help with any questions if you get stuck.
Which products does Lightspeed integrate with?

Lightspeed has an extensive library of free integrations to ensure all your systems work together from accounting to delivery to payroll. You can check out our integrations here.
Can Square integrate with Lightspeed POS?

Square is not one of Lightspeed's supported integrated payment processors. Merchants may use Square's payment processing for unintegrated payments if they choose. However, integrated payments are more secure and less prone to human error.

Lightspeed payments is our preferred integrated payments processing solution. We offer a low flat rate so you always know what fees you'll be paying and we offer surcharging if you'd like to pass fees onto your customers.

You can learn more about Lightspeed payments here.
How will Lightspeed support my business as it grows?

Lightspeed is built for every type of hospitality business with flexible plans to make it easy to adapt what you need as your business changes or grows.

Every account will work with an account manager who will provide advice, support and expertise and can act as an extension of your team as your business evolves.

We're here to support you grow.