Lightspeed Point of Sale, simple yet powerful
A POS system built by industry experts, powering restaurants, cafes, bars, pubs, hotels and more to save time and increase sales.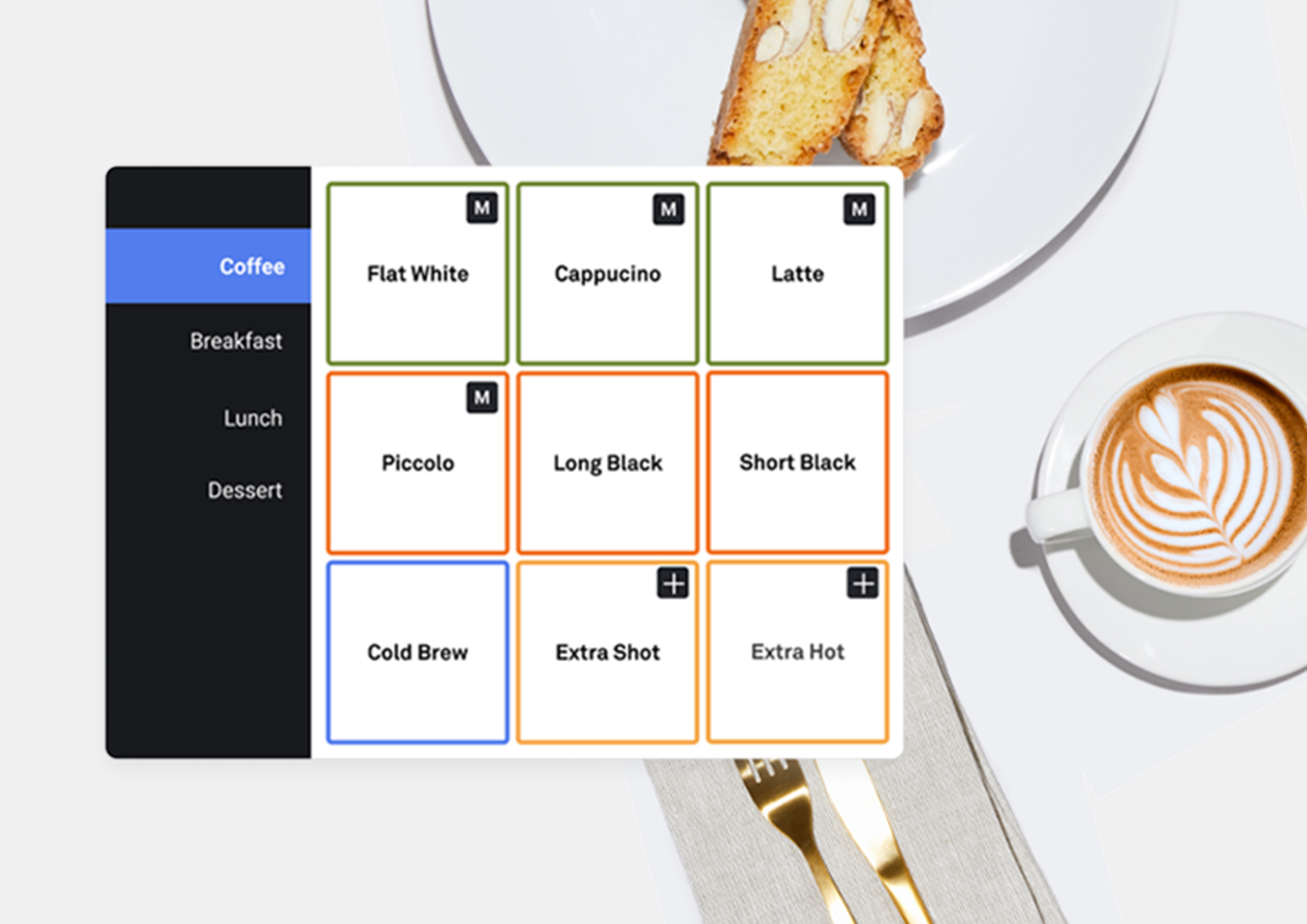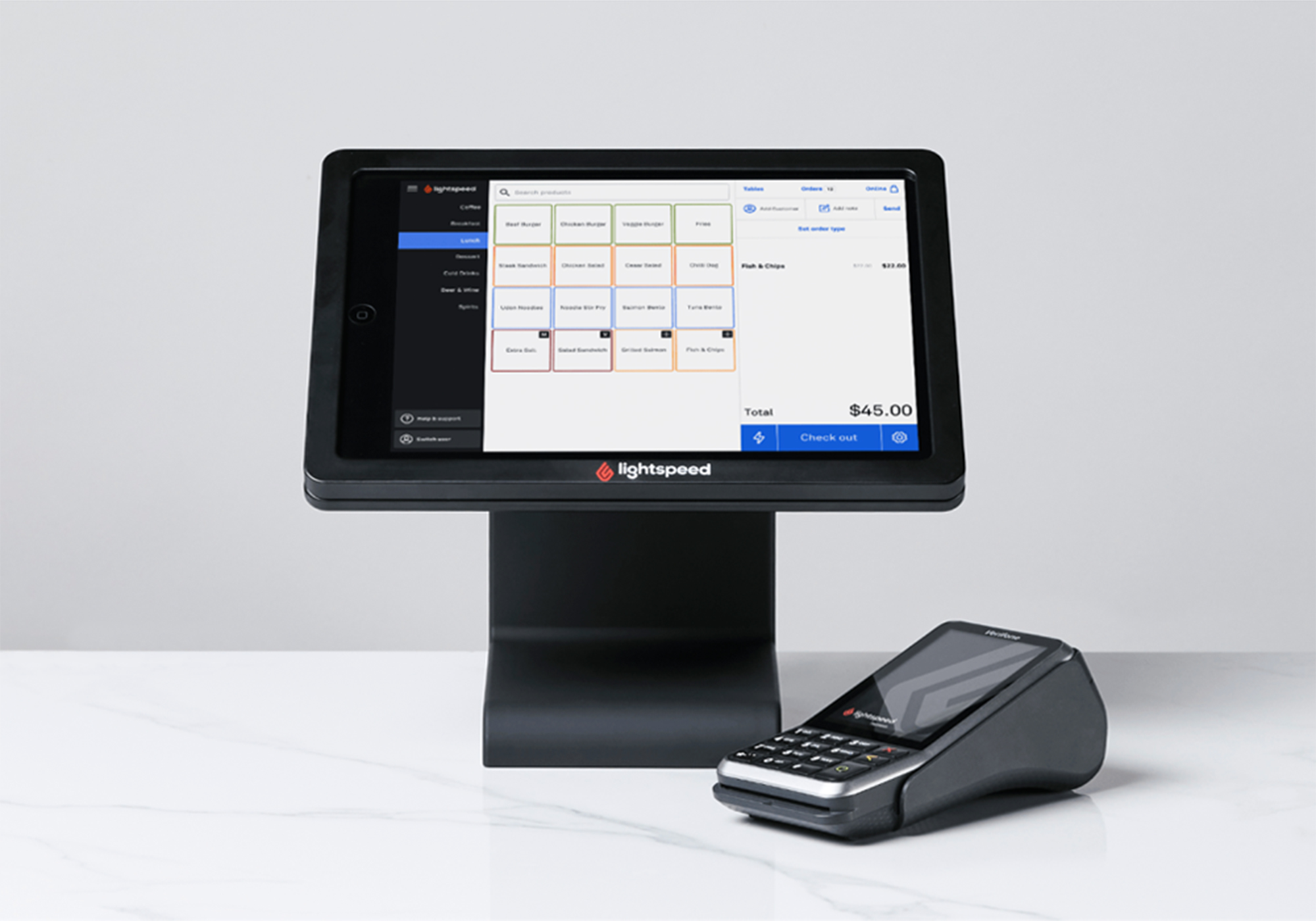 A powerful POS system built for hospitality
Lightspeed's easy to use, cloud based POS system is flexible and customisable delivering everything your business needs.
Adaptable tools to suit how your business operates
A system that's easy to use, manage and learn
Free 24/7 support via phone, chat and email
No lock in contracts
Plans starting from $0 per month
A POS system built for speed of service
Save time and streamline your POS workflows with features that get your front and back of house working in sync for faster service and happier customers.
Get every order right with order types, option sets and notes
Make table service a breeze with tables and courses
Send orders to the right place at the right time with group orders and register specific printing
Edit product availability and count straight from POS so customers are never disappointed
Send delivery orders straight to the kitchen from every channel with pass through printing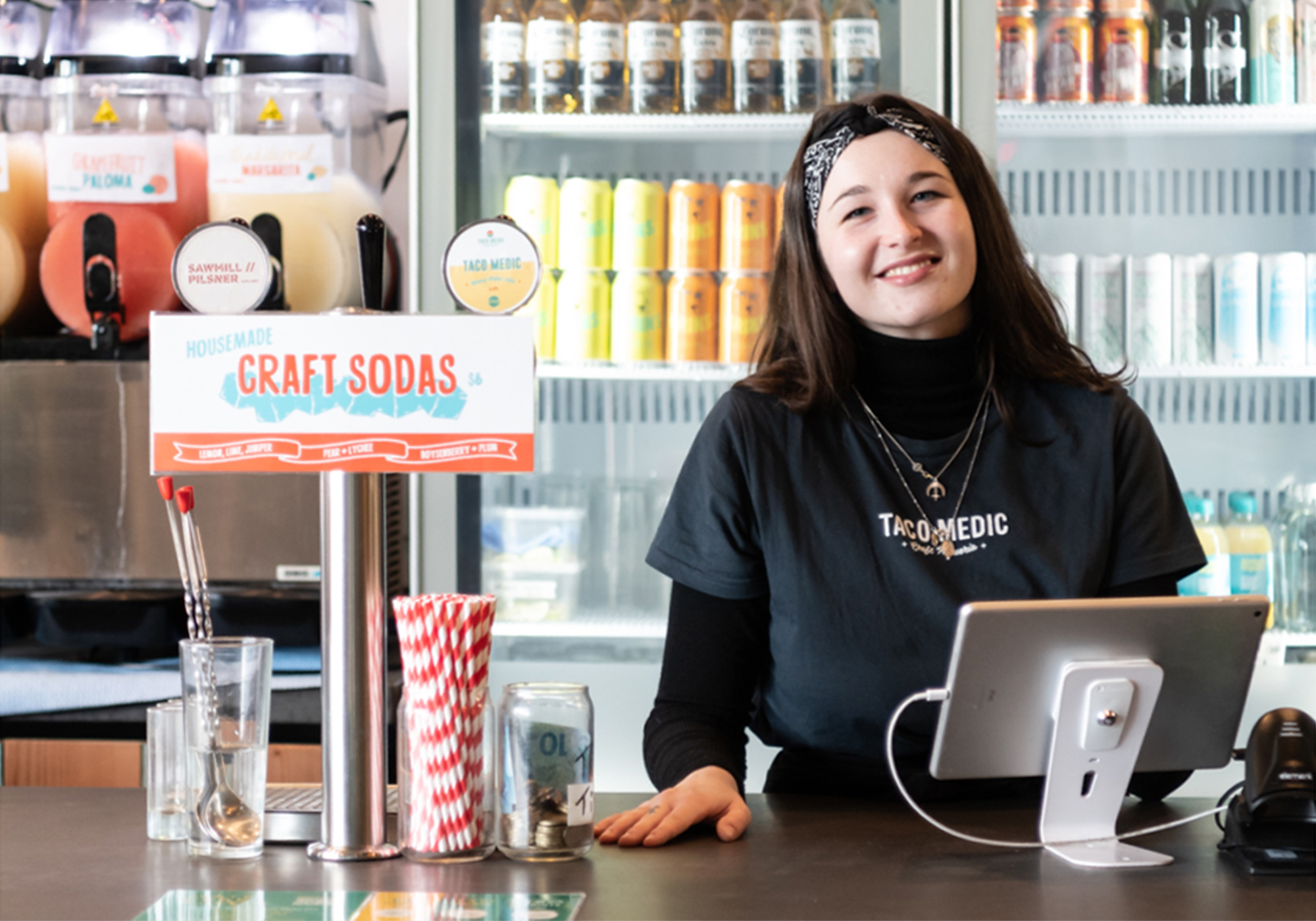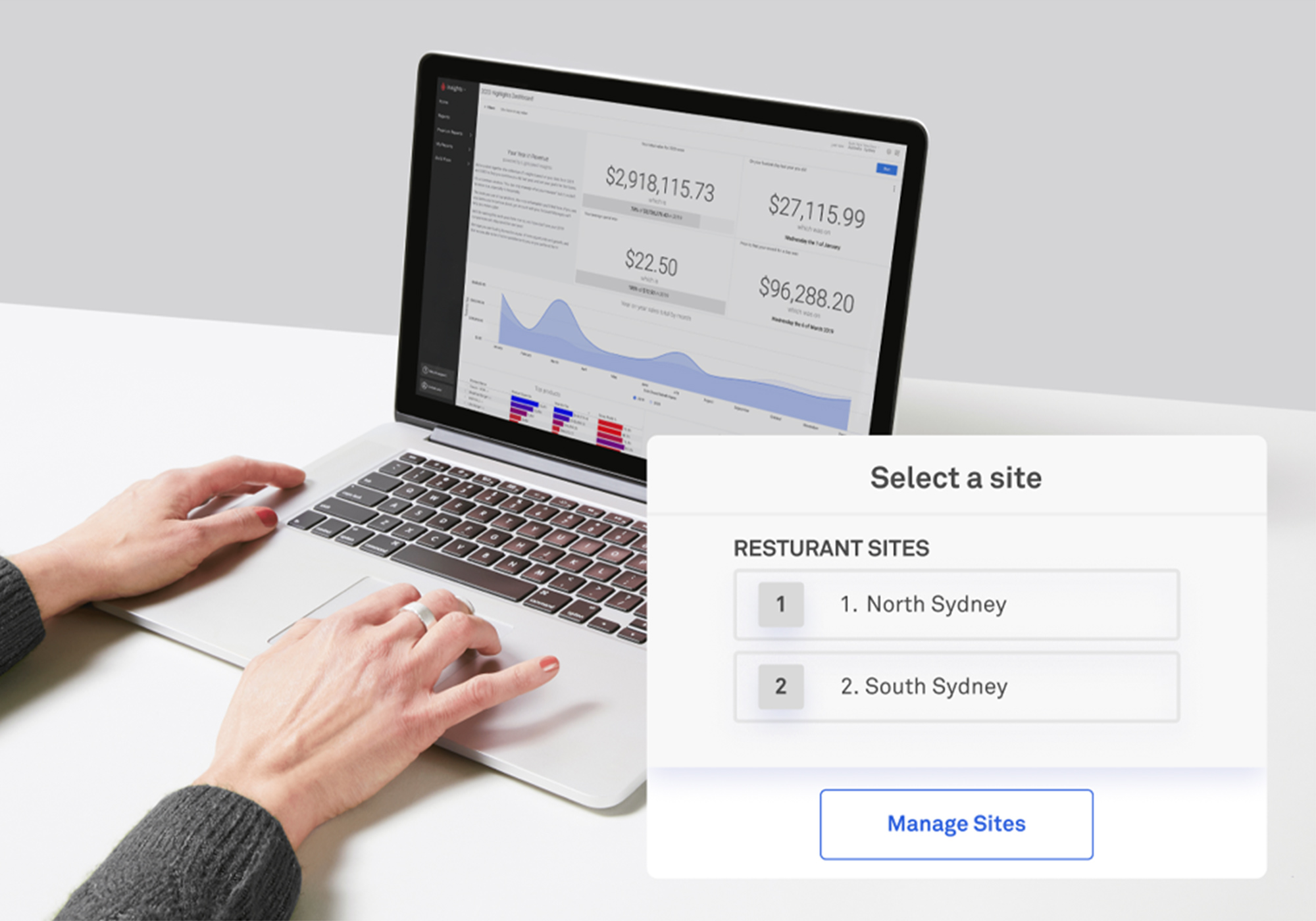 A POS that can help you simplify and scale
Lightspeed grows with you, a complete platform that adapts with your business making it simple to optimise operations.
Reduce your overheads with automation to save on time and labor
Increase efficiency and accuracy with integrated payments
Understand your business at every level with detailed real-time reports
Manage and edit single or multiple sites from one system
Easily add or adapt features as you need them
A POS that keeps your customers coming back
POS features that make it easy for customers to do business with you, so they go from customers to regulars.
Make payments easy with accounts, gift cards, tipping, surcharging, split bills, bar tabs or order ahead
Speed up service with integrated payments and an intuitive design
Keep customers engaged with automatic promotions, loyalty and price lists
Know more about your best customers with customer profiles and reporting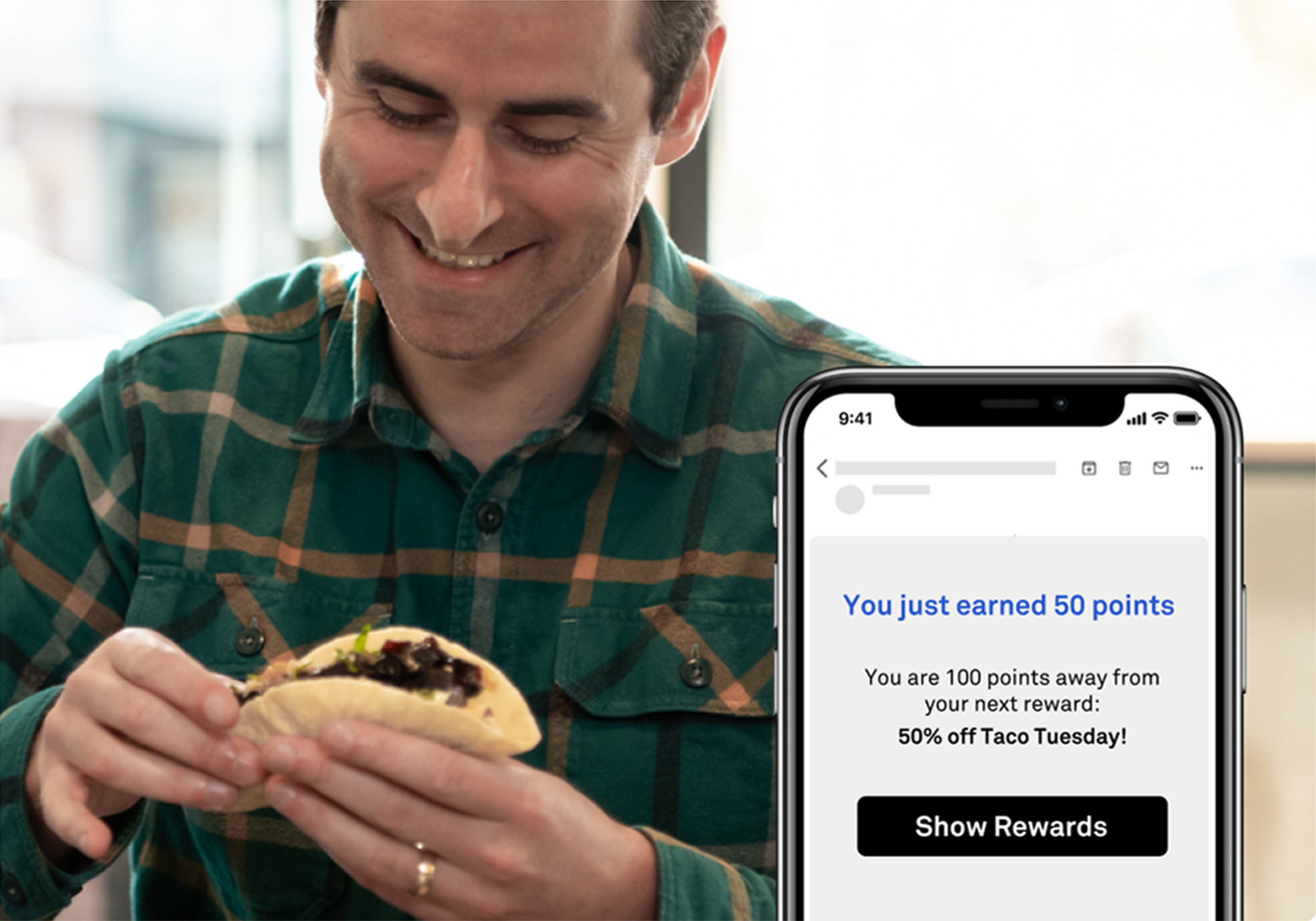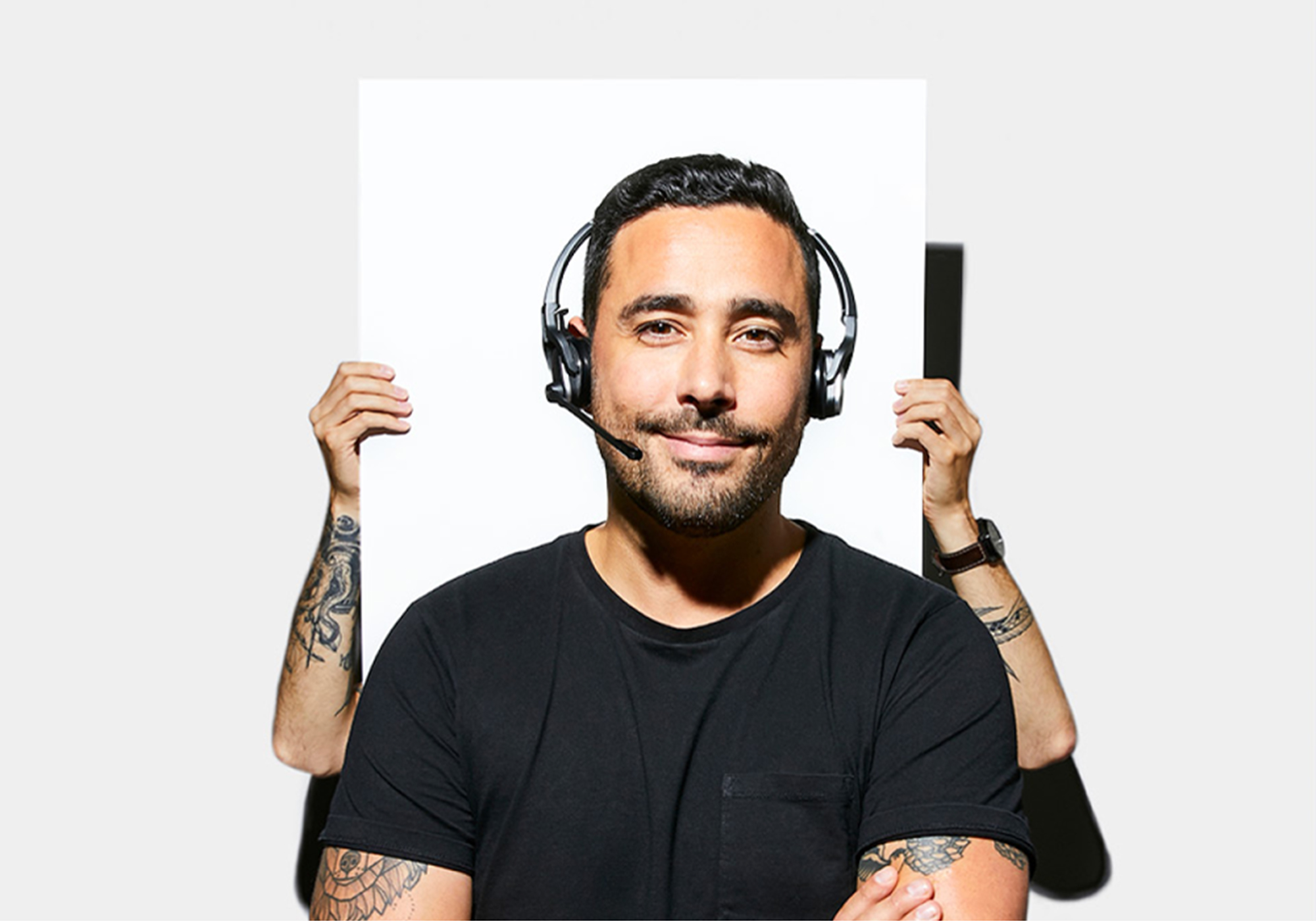 Work with a team that knows hospo
Lightspeed's support and advice is unparalleled, our team is packed with people who live and breathe hospo and understand your day to day.
Get 24/7 free support
Speak to someone in minutes via live chat, email or phone
Work with a dedicated account manager
Access tips, advice and get expertise when you need it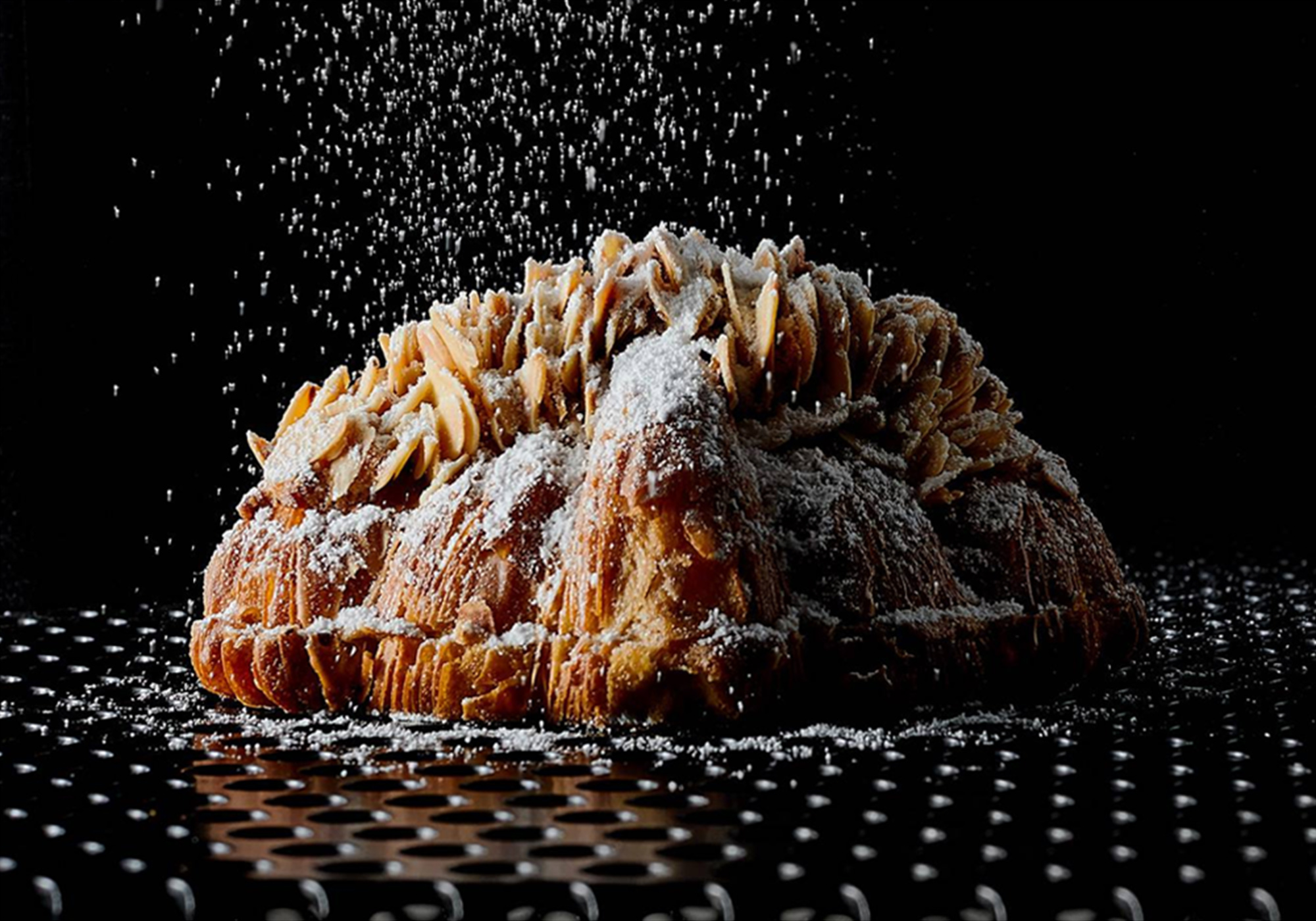 Customer success story: Lune Croissanterie
"The moment we switched over to Lightspeed, it was a sigh of relief, the functionality, the ease of adjusting on fly, the logic applied to how (Lightspeed POS) operates from the back end perspective, I could have shed a tear. I think the back end of Lightspeed is one of the most intuitive operating systems I can imagine, it makes sense, it's easy to add or change a product, it's easy to switch a product on all our POS (sites) or one of our POS "

- Ryan Butler, General Manager, Lune Croissanterie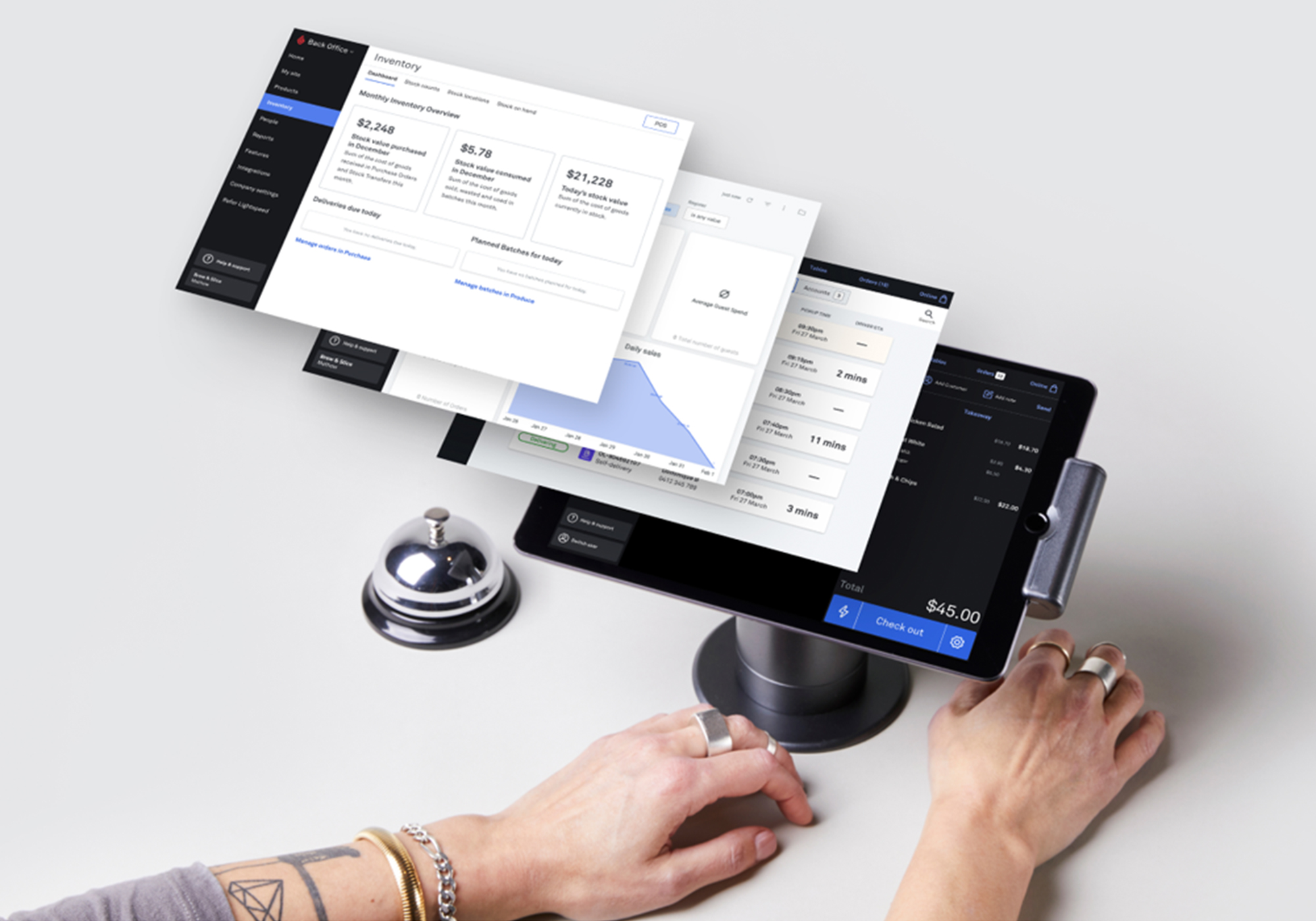 Lightspeed is more than a POS, we're a commerce platform
Lightspeed Restaurant gives you all the tools you need to run your hospitality business.
Integrated Payments with Lightspeed Payments
Online and QR code ordering
3rd Party delivery
Inventory and stock management
Marketing & loyalty tools
Digital tickets with KDS
Data and business intelligence
Connect your POS with all the tools you use and love
Make all your systems work together seamlessly with powerful integrations.
Sync accurate data to your accounting platform
Accept online and delivery orders easily
Manage reservations effortlessly
Streamline your workforce management
Connect your PMS for seamless hotel management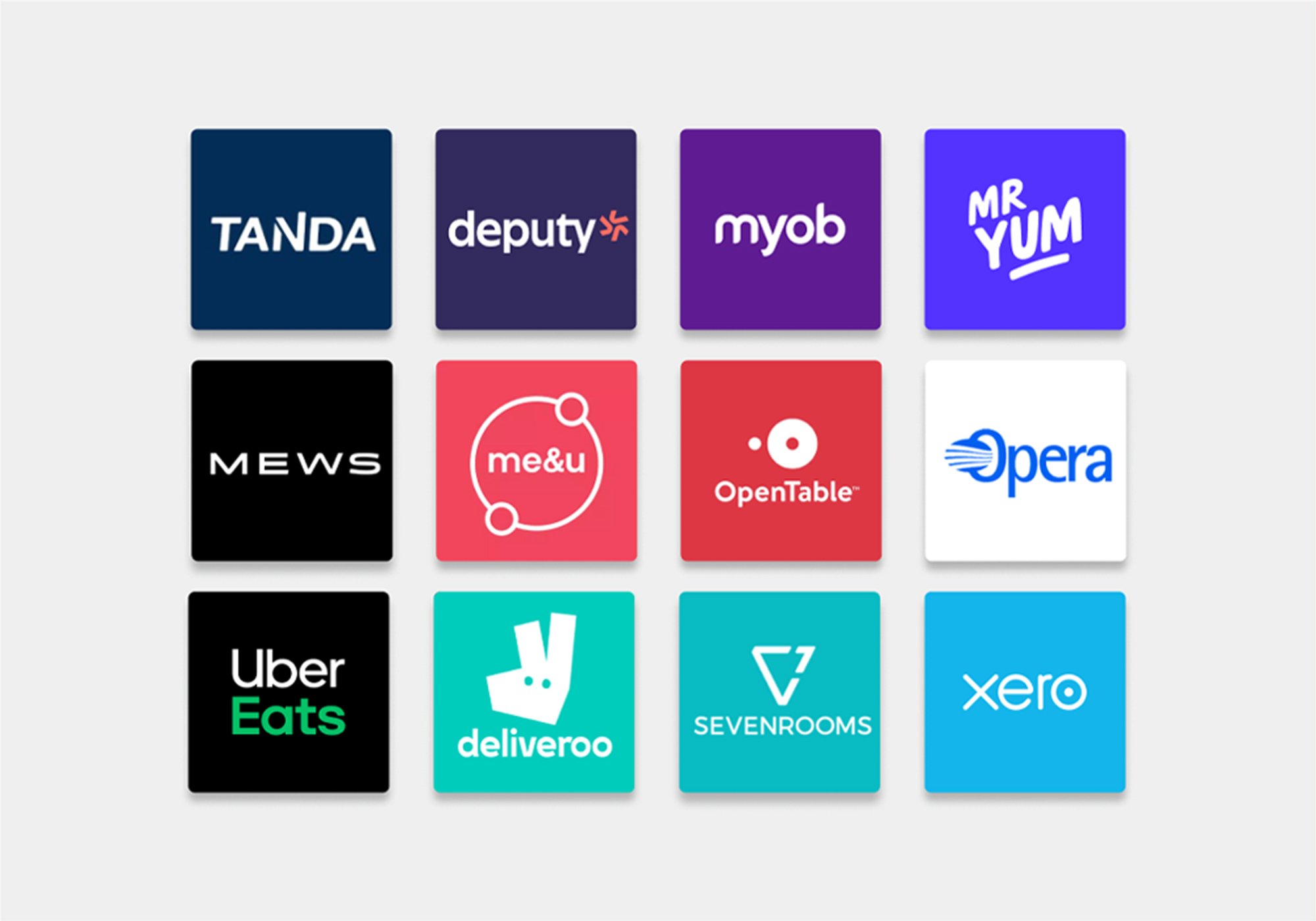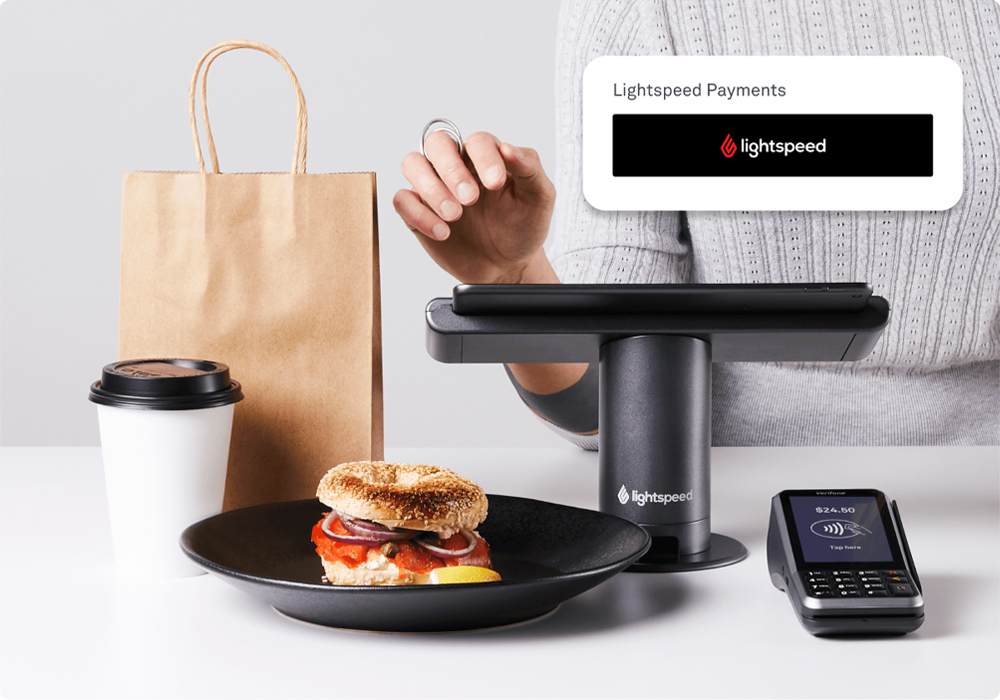 Ensure your POS and Payments work together
Handle all swipes, taps, tips and splits with a payments solution purpose-built for your hospitality environment—fast, reliable and affordable.
Save on processing fees
Easily split bills and add surcharges
Eliminate manual keying errors for a faster check out
Reduce card variances and discrepancies
Find out what Lightspeed can do for your business.
An expert will reach out to you shortly.
Hear from our customers
Don't just hear it from us, see how Lightspeed has helped venues big and small.
Ready to tell us about your business?
Frequently Asked Questions
Is Lightspeed the best POS system for my business?

We think so. Lightspeed is Australia's largest hospitality POS provider with over 10,000 happy customers.

Why? With Lightspeed you can get everything you need in one place: software, hardware, payments, online ordering, inventory management, KDS, marketing & loyalty, support and more.

We have plans and packages to suit every type of venue from food truck to full service and with no lock in contracts and flexible plans you can adapt your POS to suit your business as it grows.

How much does Lightspeed POS cost?

You can check out our pricing and plans here.

We have plans to suit every type of business from the essentials at just $0 a month to the features and functionality for large multi-site venues.

Our team will work with you to ensure you have all the inclusions you need across software, hardware, payments, online ordering, inventory management, KDS and support.

What hardware is provided with my Lightspeed POS?

Our POS runs on IOS, android and windows devices across tablet, mobile and desktop to easily fit with the hardware that suits your business.

We can provide devices, printers, cash drawers and more that are restaurant-grade, built to last and can be used for more than just POS.

How do I set up Lightspeed POS?

Setting up Lightspeed is simple. It's quick and you don't need someone to come onsite to get started.

You can get started yourself with a free trial here.

Or speak to one of our team in a few minutes. Our team can help you with set up, menu build, training and more.
How long does set up take?

It's easy to set up your Lightspeed account and you can get started building your menu straight away.

Our team is here to help with menu build and account set up support, as well as arranging your hardware if required.

How does Lightspeed compare to other POS systems?

Lightspeed is a complete solution offering software, hardware, payments, inventory management, online ordering, delivery, KDS, integrations and support.

We're Australia's largest hospitality POS provider and customers choose us for our features and integrations built specifically for hospitality businesses from small food stalls to multi-venue restaurants and hotels.

We're also here to help your business succeed which is why we offer 24/7 unlimited free support to all our customers.

If you're comparing POS systems we recommend you give our POS buyer's guide a read with questions to help you determine the best POS for you. Download it here.
Does Lightspeed POS work with android tablets instead of ipads?

Yes Lightspeed POS is compatible with IOS, Android and windows devices across tablet, mobile and desktop.
Which products does Lightspeed POS integrate with?

Lightspeed has an extensive library of free integrations to ensure all your systems work together from accounting to delivery to payroll. You can check out our integrations here.
Get started with our tools and resources