Protect your customers and community with Lightspeed Safe Check-in
Maintain privacy and compliance when collecting contact details from visitors to your venue.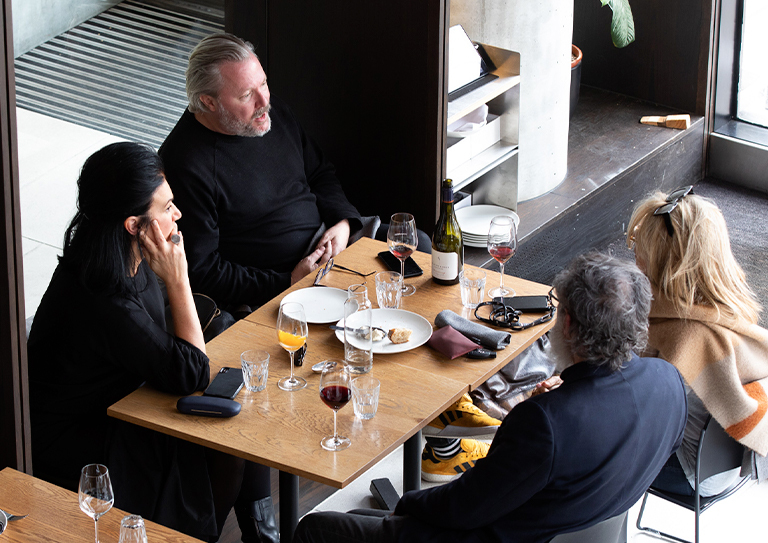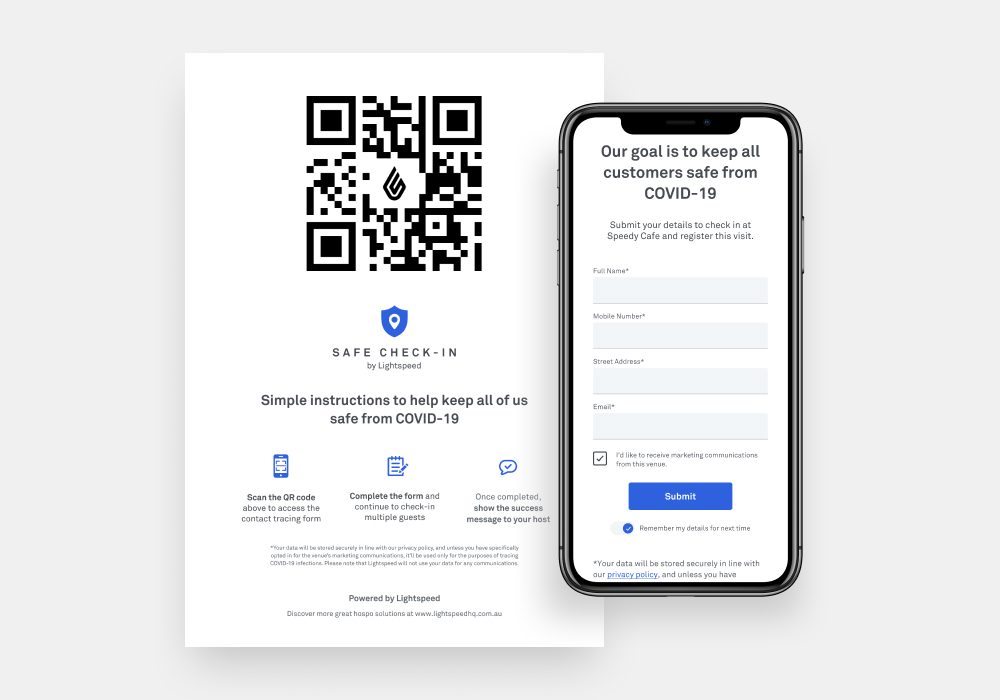 A secure and simple way to collect visitor details for contact tracing.
Easily capture guest details with contactless QR codes and forms that safely collect and store data.
Automatically capture exactly what your state government requires with forms that meet local rules and regulations
Sign in faster & improve your guests experience by remembering their details for the next visit
Give your customers the choice to opt-in to your marketing and promotional communication
Quick and simple for guests, effortless for staff.
Let guests register their details quickly and then show staff an easy to read confirmation.
Replaces risky and unreliable methods with a compliant, sanitary and trusted solution in minutes
Perfect for individuals and groups with flexible workflows to capture multiple sets of contact details
Create your unique QR code print-out with step-by-step instructions that show visitors what to do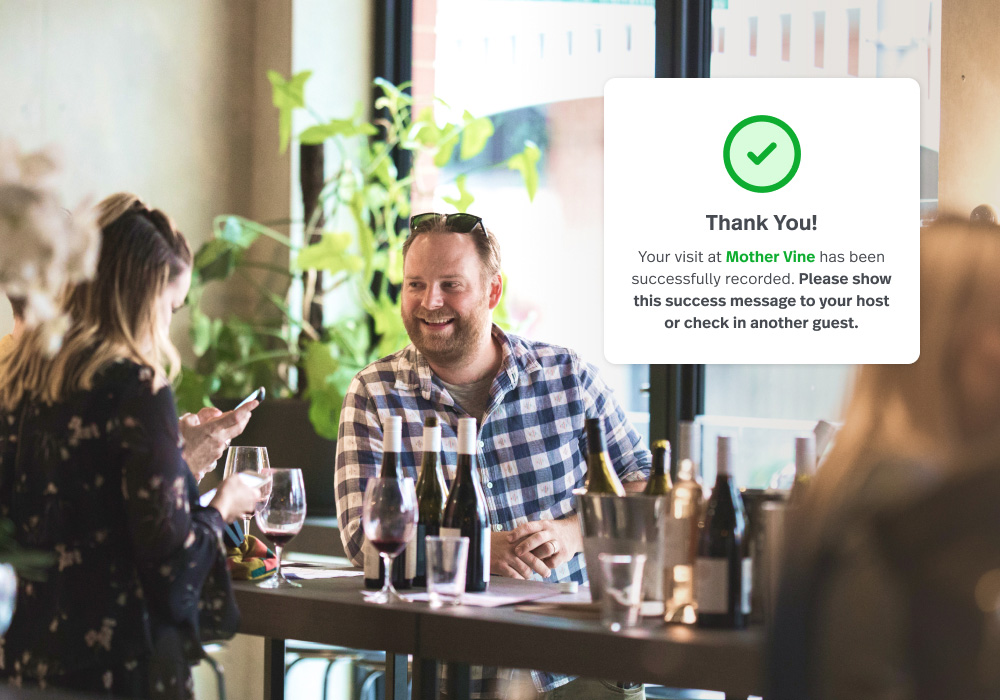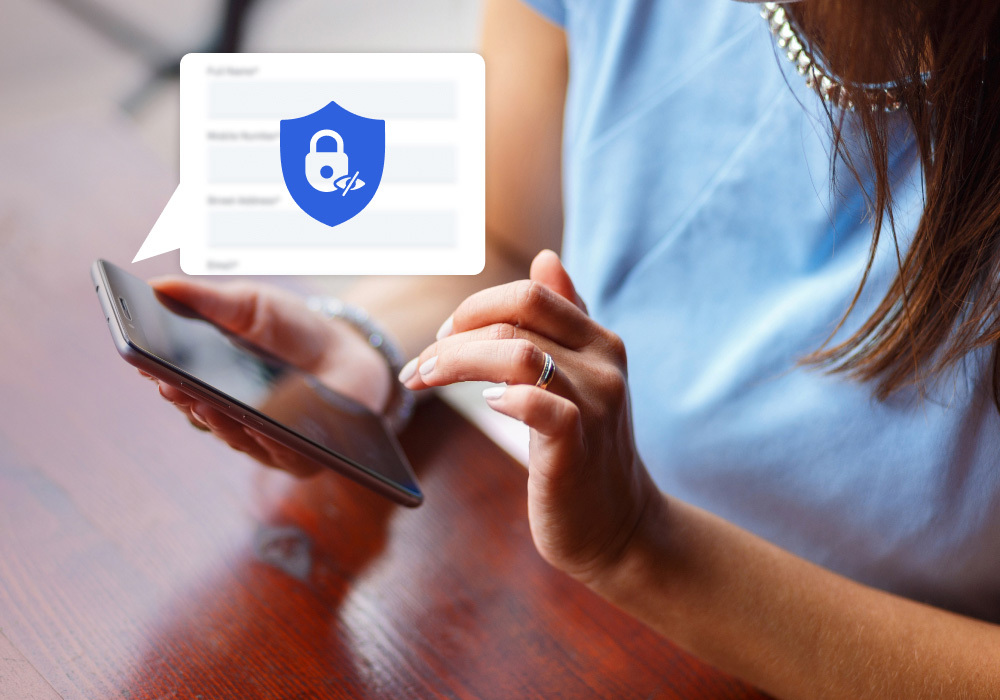 Remain compliant with secure, hassle-free data capture.
Safeguard your business by collecting required information and protecting privacy at the same time.
Privacy is maintained, so that data is only provided in the event of a government request
Our policies and controls are designed to protect the collection, use, and disclosure of captured information
All data collected is stored on Lightspeed's highly secure servers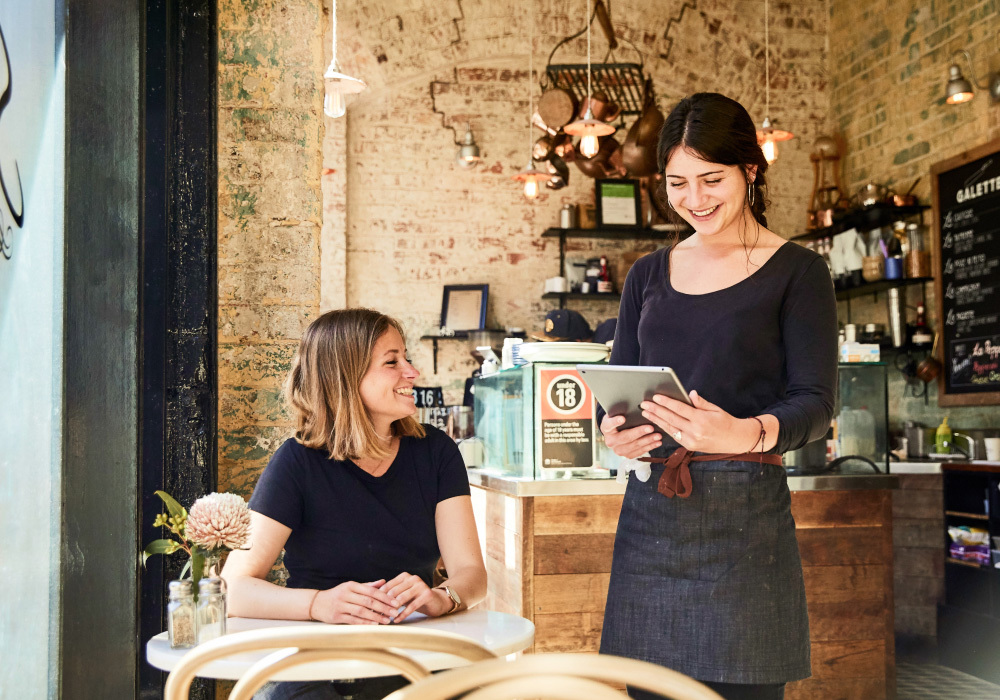 Grow your community and connect with your biggest fans.
Customers who love your brand can opt-in for marketing messages which helps you build an audience who are hungry for more.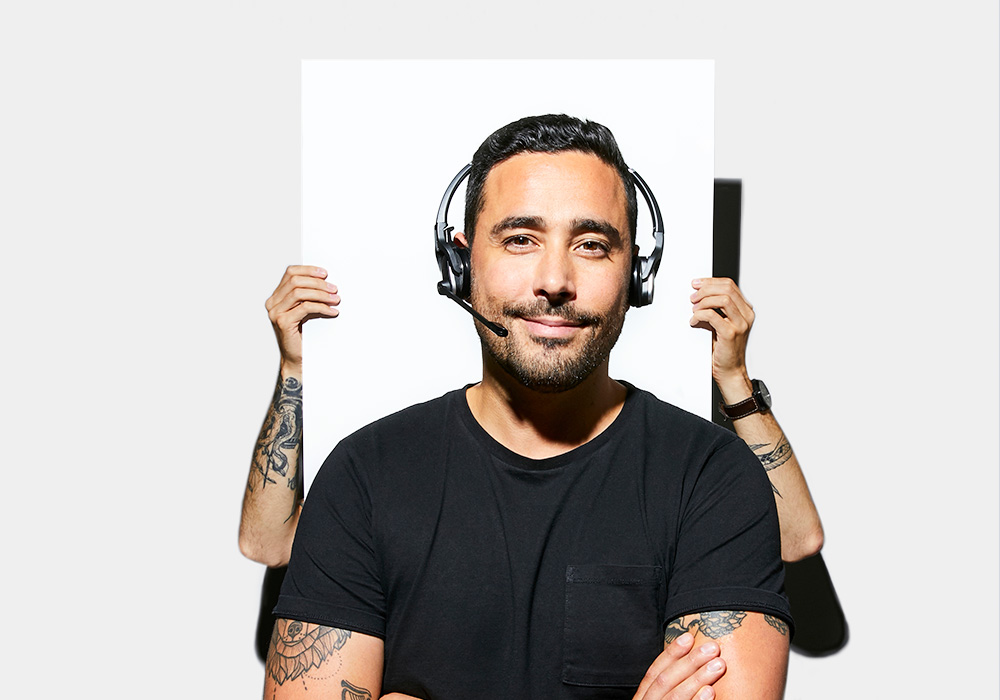 Backed by hospitality's most loved service team.
Need a hand? Access one-on-one training and onboarding from our product experts.
Book a personalised demo
See how Safe Check-in can help your business today.
Your hospitality management toolkit
Lightspeed is your partner in delivery success. Start optimising your point of sale with these free resources.