Lightspeed Ordering
Serving Online With Lightspeed Ordering Is Convenient For You And Your Customers
Customer expectations are shifting, and many expect a wide range of convenient ordering options from their favourite hospitality venues. Whether it's a dine-in guest looking through your digital menu at the table or someone ordering online for pickup, Lightspeed Ordering provides a convenient, easy-to-manage platform for hospo businesses who want to boost their profits.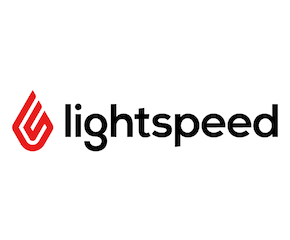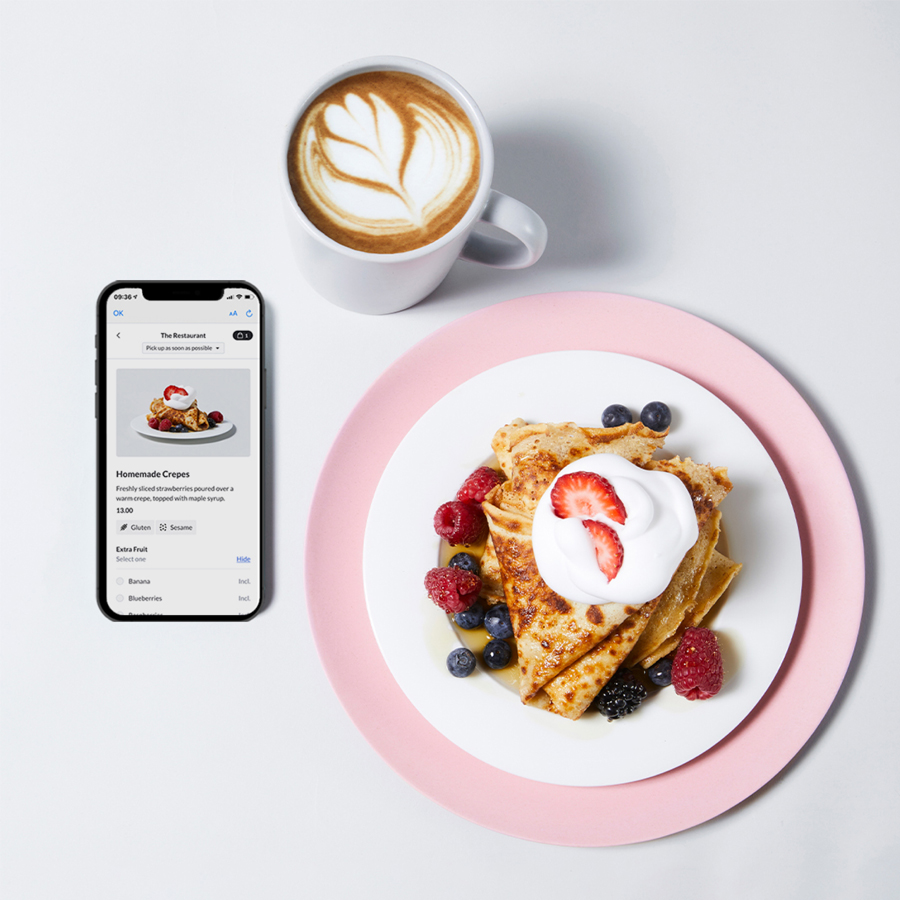 Online orders
pick-up & delivery
Digital menu
& loyalty features
Lightspeed Ordering
With Lightspeed Ordering, it's easy to offer a range of different ordering options to your customers, all while managing them from one centralised platform, just like a dine-in order.


From QR code table ordering to pickup and delivery, Lightspeed Ordering empowers hospitality venues to provide convenient ordering options to their customers. It's easy to create and customise your digital menu, generate QR codes, and offer contactless and flexible payments (customers can pay directly from their phone with Apple Pay, Google Pay and credit cards) - all managed from the same platform.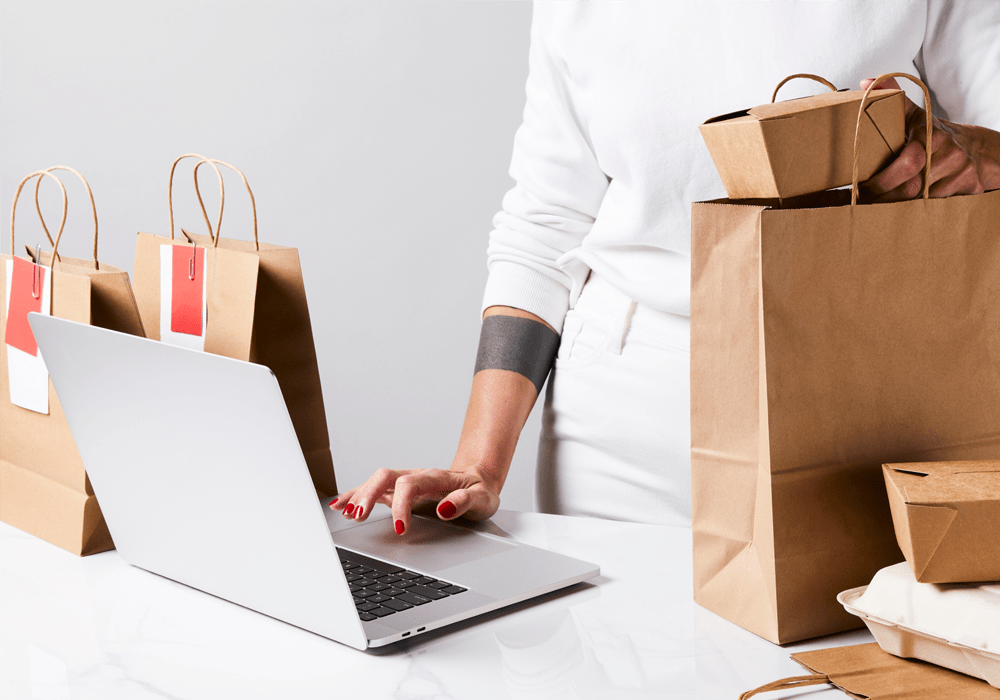 At a glance
Lightspeed Ordering allows hospitality venues to accept table orders, pickups and deliveries in their POS from an online menu optimised for bars, cafes and restaurants.
Extra revenue stream - open new ordering channels to keep busy during the lulls.
Enhance the customer experience - convenient ordering options for your customers.
Control your menu - decide what kind of orders you want to receive and when you want to receive them.
Save time - no more double-handling data or orders.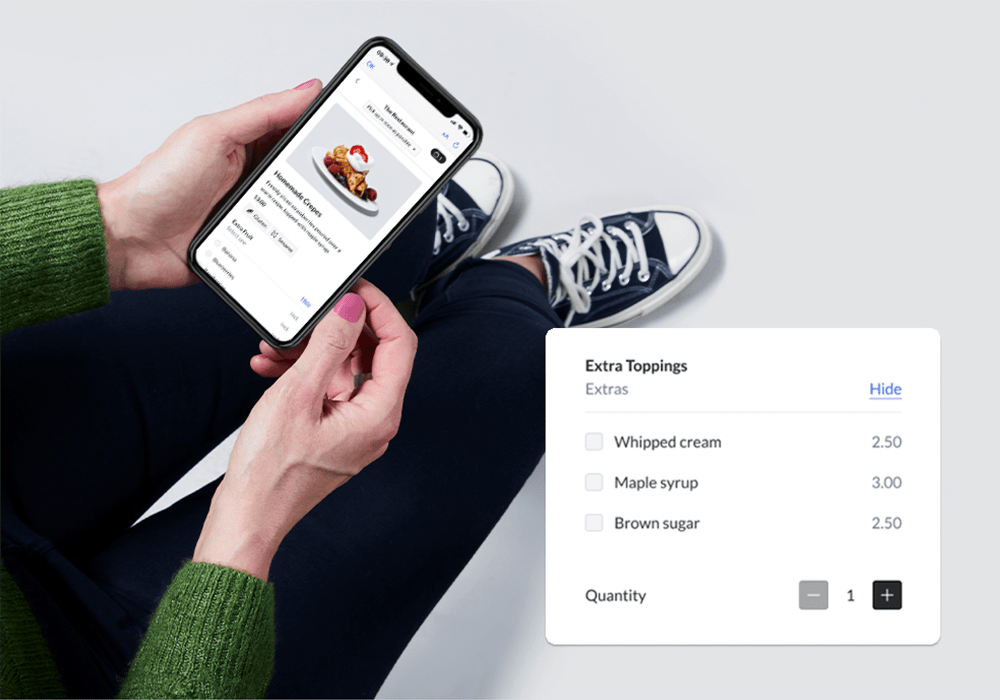 Why Choose Lightspeed Ordering
"Outstanding!" How Cantinho save time with Lightspeed Ordering
Before employing Lightspeed Ordering, Cantinho were faced with long queues and people wanting to call in and order, taking up precious time.

However, introducing Lightspeed Ordering has streamlined Cantinho's ordering processes, making execution a breeze and freeing up staff time to focus on other tasks.

"It just works, great support, a cut above all other platforms as far as ease of use for both users and store level."

The team at Cantinho also love how the platform is continually advancing while also taking customer feedback on board to make improvements.

"When we have an idea, you guys hear us, and you also listen and execute where possible. Understanding how we operate and need to operate is very comforting."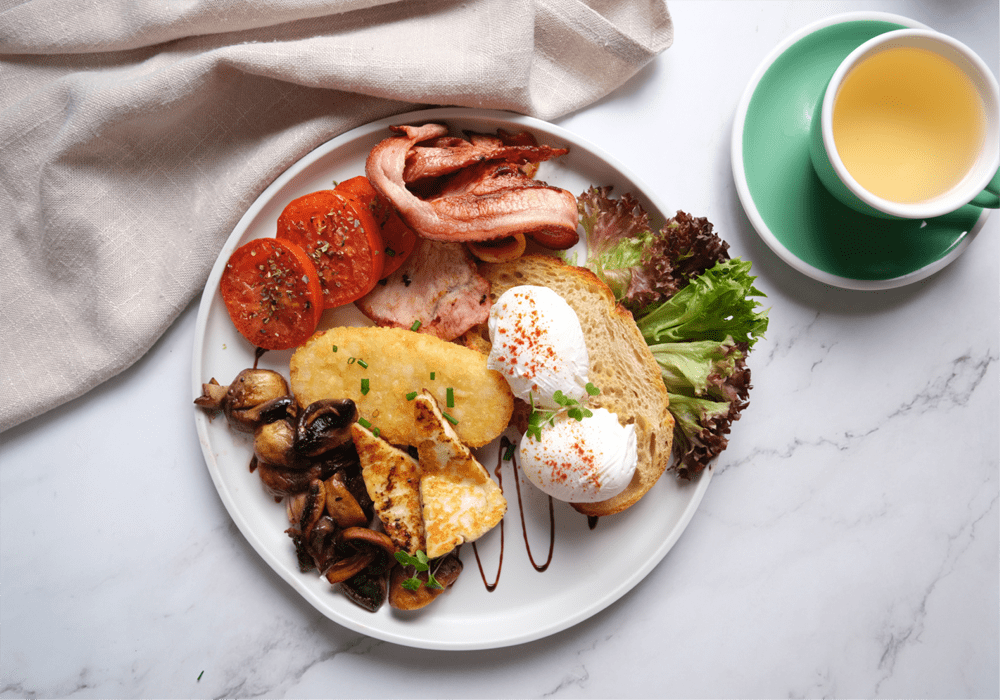 "Our customers love it." - Blackout Lounge Fitzroy
Blackout Lounge found it difficult to cater to all of their customers' needs, especially on busy weekends, when they didn't always have the time to get to customers instantly and take orders.

Blackout Lounge introduced Lightspeed Ordering to change the way they serve their customers. Now, with the use of QR codes, customers no longer have to wait to gain the attention of wait staff - during busy times, they can just order through their phones.

"Lightspeed Ordering is great as it's a fast way to order and pay. Our customers love it, and they find it really easy to order."

The seamless integration with Lightspeed POS also makes it really easy for Blackout Lounge to change its menu when required. There's no need to re-print physical menus, as the digital menu automatically updates and customers access it via the QR code.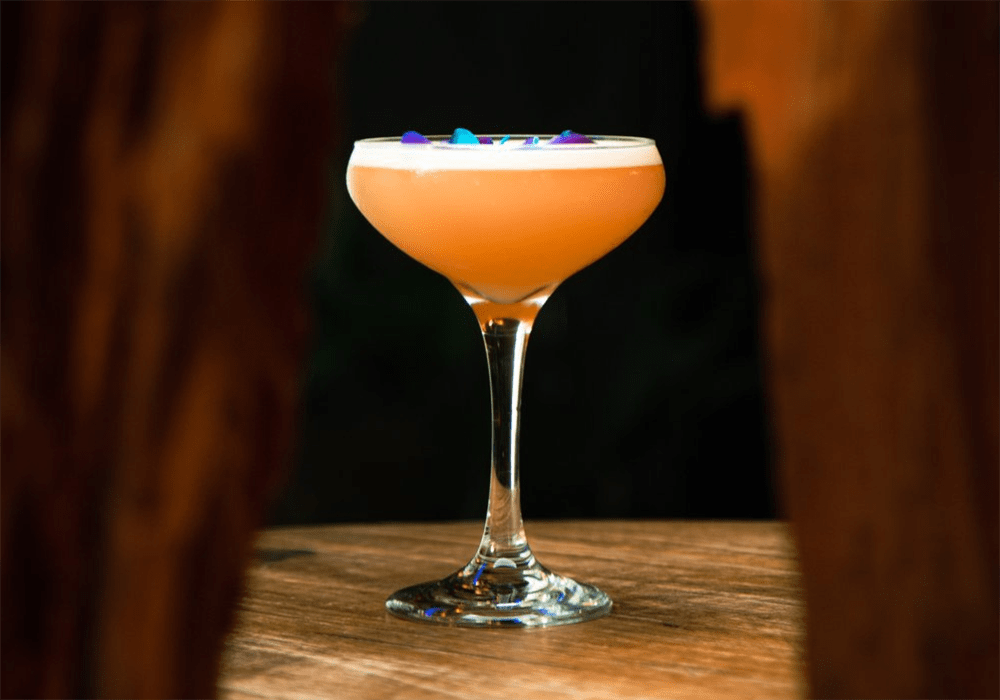 The Last Slice loves how everything is connected in "one unified platform"
For The Last Slice, it's important to have their online orders and QR table ordering integrated with their POS in one unified platform.

With Lightspeed Ordering, it's easy for the team to make menu changes from the one system, such as being able to snooze products or mark them out-of-stock - saving time on double-handling.

The Last Slice also believes the customer support that Lightspeed Ordering provides is second to none. If they have any issues or suggestions, the Lightspeed team is always ready to help.

"Great customer service and quick resolution time for any issues. Plus, useful features are being added constantly."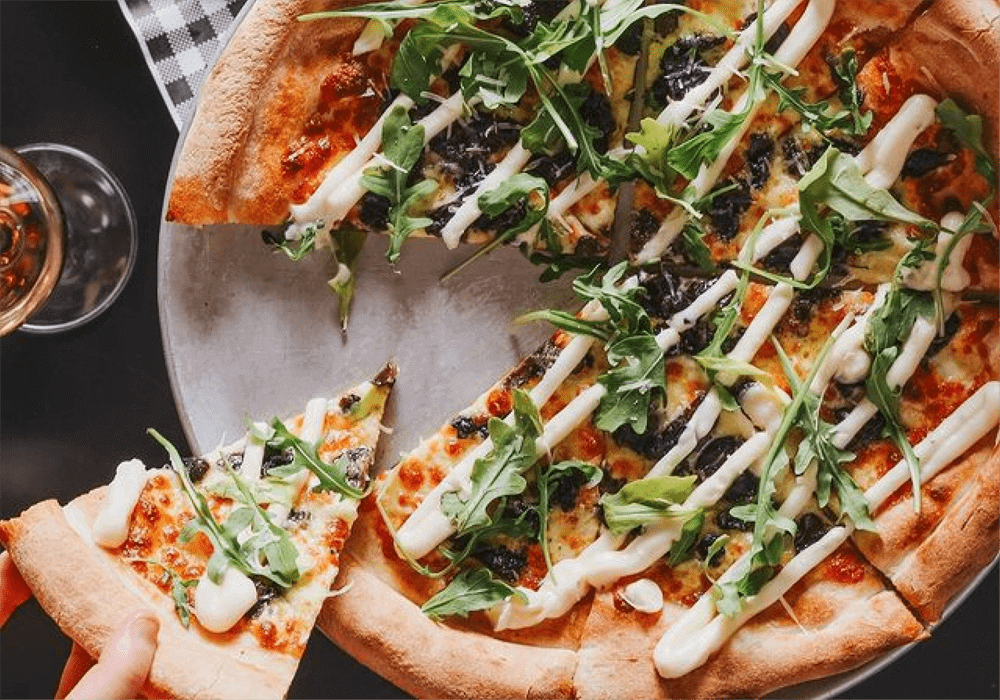 "Easy. It just works." - Alcove Cafe & Bar
Alcove Cafe & Bar adopted Lightspeed Ordering as they wanted a system where people could pre-order coffee so they didn't have to wait in line.

"We wanted to create convenience for our guests whilst providing operational efficiencies for us. Then Covid happened, and we had to move rapidly to a contactless environment. Lightspeed Ordering made that possible."

For the Alcove Cafe & Bar team, guest convenience and operational efficiency were paramount. Thanks to Lightspeed Ordering's seamless POS integration, there's no need for extra tablets or extra data inputting - reducing double handling and boosting efficiency.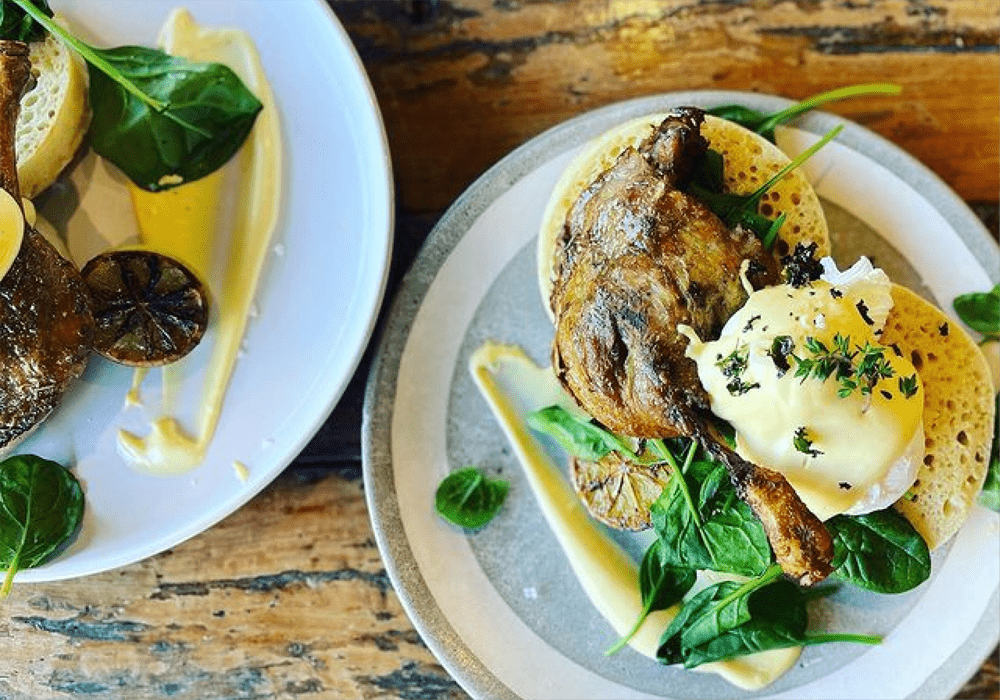 "Exemplary." - Everest by Chef Raymond
As a new business Everest by Chef Raymond needed exposure, new systems to be set up, and their operations to be streamlined. And from the outset, the team knew that online ordering for delivery and pick-up would be a key focus.

Lightspeed Ordering was the natural choice for Everest by Chef Raymond as it integrates easily with Lightspeed POS. Not only do they believe Lightspeed Ordering is easy to use from a back office perspective, but they also think this translates to a great online ordering experience for their customers.

Once the system was up and running, the feedback from their customers was very positive, particularly regarding the ease of use and delivery times.

The team at Everest by Chef Raymond also believe that the support they've received from Lightspeed Ordering has been outstanding.

"The support service has been exemplary when we needed it."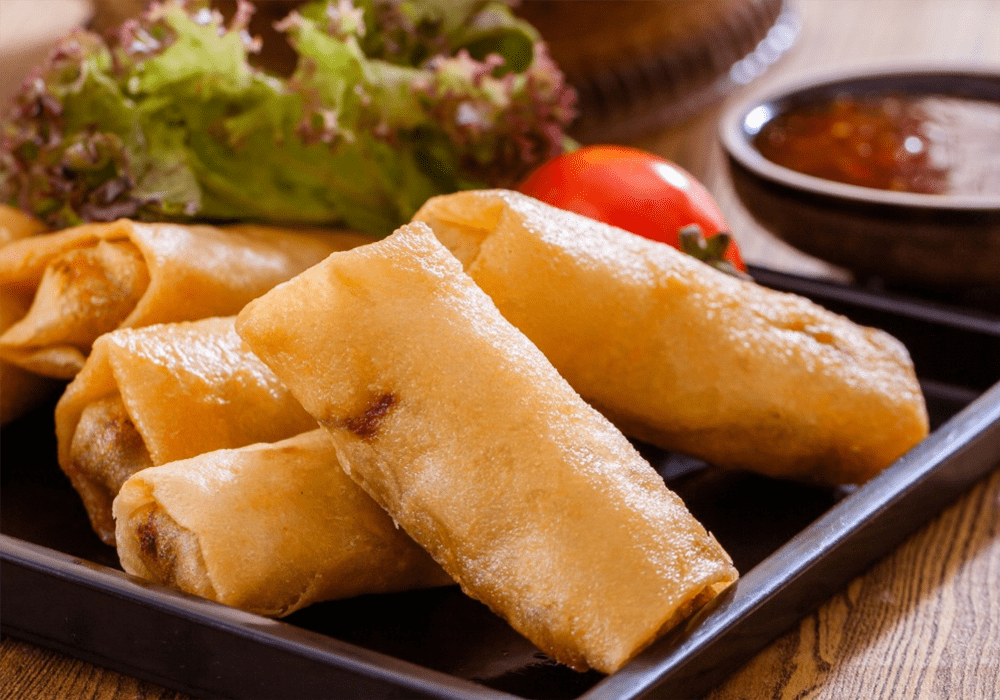 "Easy. Lightspeed Ordering makes your life easy." - Sushi Ari
For Sushi Ari, Lightspeed Ordering's seamless integration with their POS and bump screen is a game changer that makes their operations so much easier.

With the direct POS integration, it was quick and easy for Sushi Ari to set everything up. And, as menu products sync directly from one system to the other, there was no need for the team to double manage the menu.

"It's great how we can manage our menu and product availability in one spot."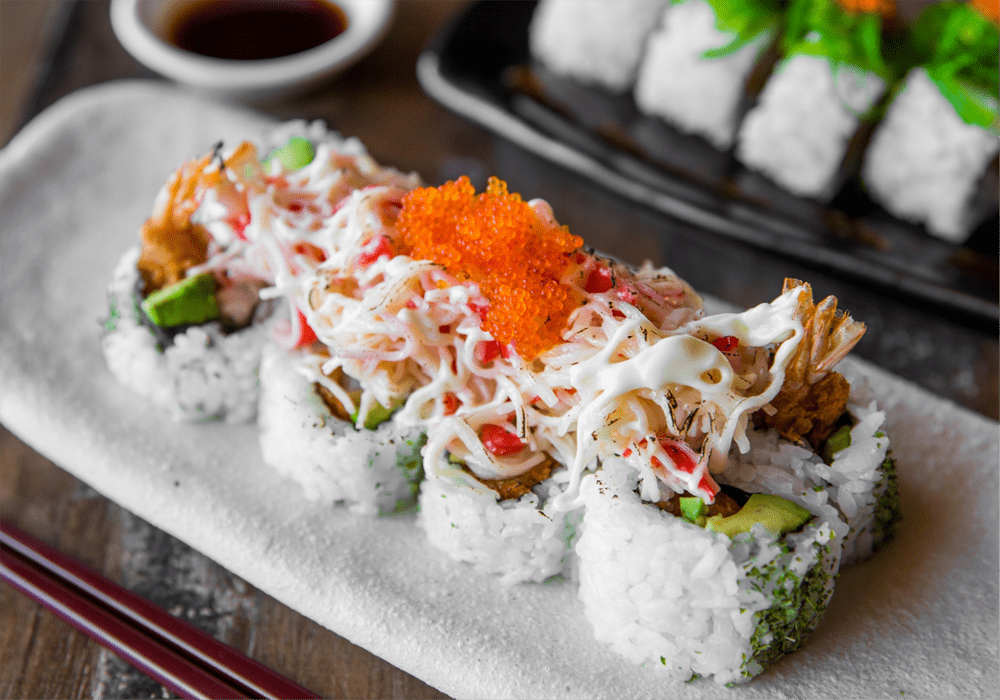 Discover how Lightspeed Ordering can grow your business and start serving online today