TennisGear
TennisGear: From backyard dreams to a multichannel retail triumph
"He wanted to put a tennis court in their backyard..."
Instead, Mark Bloomfield (Director of TennisGear) purchased a small four-court tennis centre with an attached retail store. Today, they are a thriving multichannel coaching and retail business – with a strong focus on e-commerce – serving tennis enthusiasts across Queensland and Adelaide.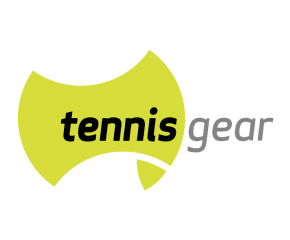 Business Name:
TennisGear
Location:
Brisbane, Online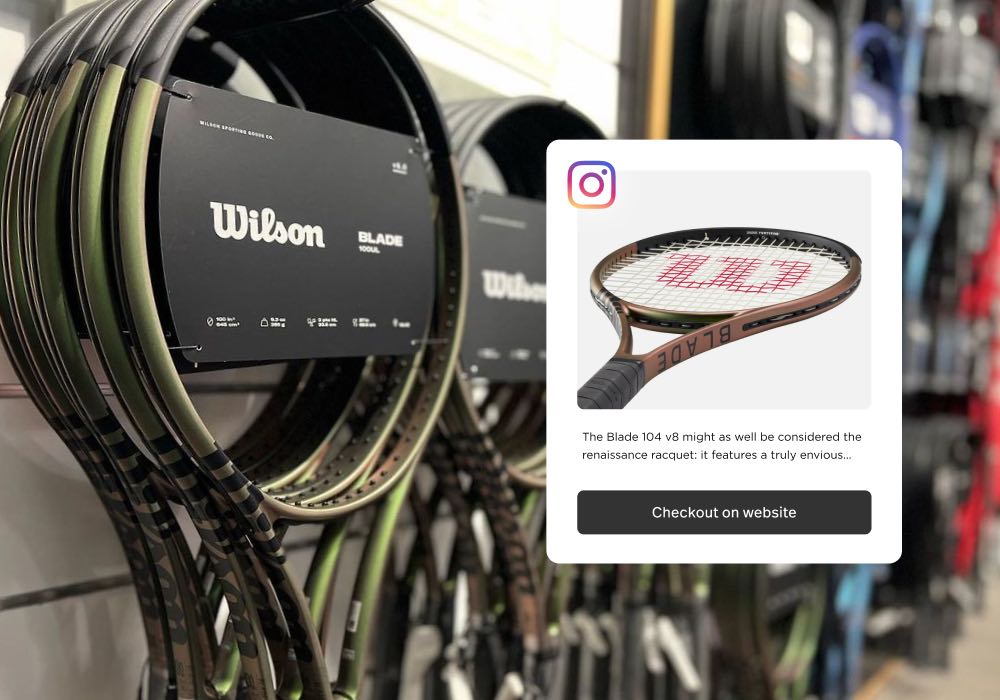 TennisGear + Lightspeed
Tennis Gear was searching for a comprehensive platform that could cater to their multichannel business needs and provide a seamless customer experience. Their biggest challenge was streamlining the customer experience between their retail stores, their coaching business, and their two online stores.

With Lightseed's combined offering of POS and Loyalty, TennisGear has not only been able to enhance customer experience but also gain a competitive edge in their industry. We sat down with Declan Pearce, Project Manager of TennisGear to learn more about their Lightspeed journey.

At a glance
By harnessing the power of innovative tech solutions TennisGear has grown into a customer-centric powerhouse, fostering growth, efficiency, and success. With Lightspeed, they've been able to:
Increase customer loyalty as a one-stop data shop
Deliver impactful marketing campaigns by segmenting online vs. in-store journeys
Drive repeat business with advanced segmentation
Train staff with POS prompts to grow the customer database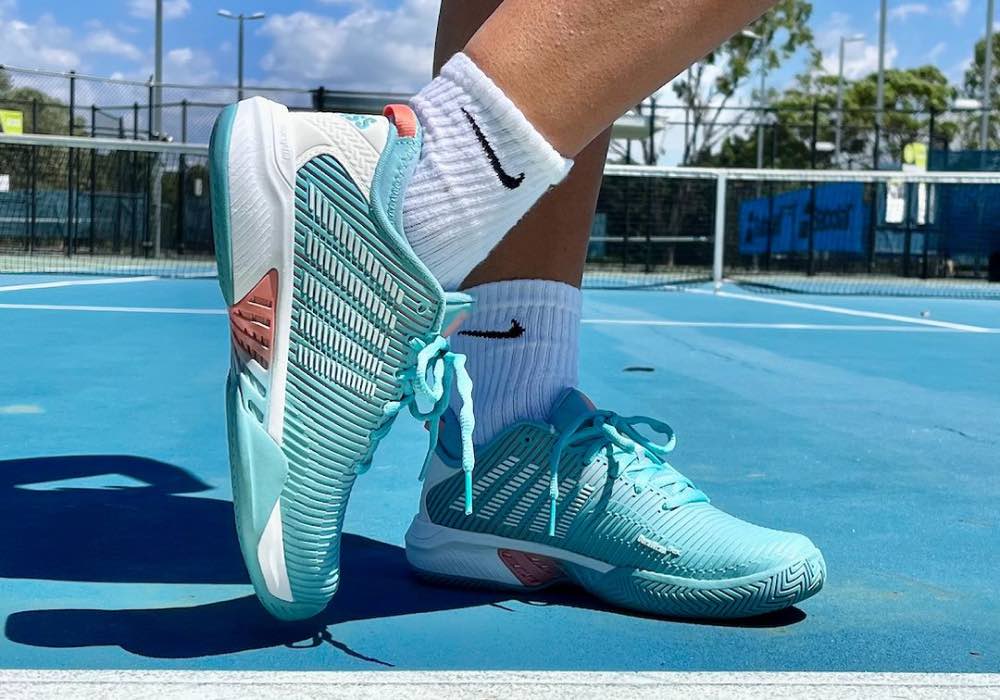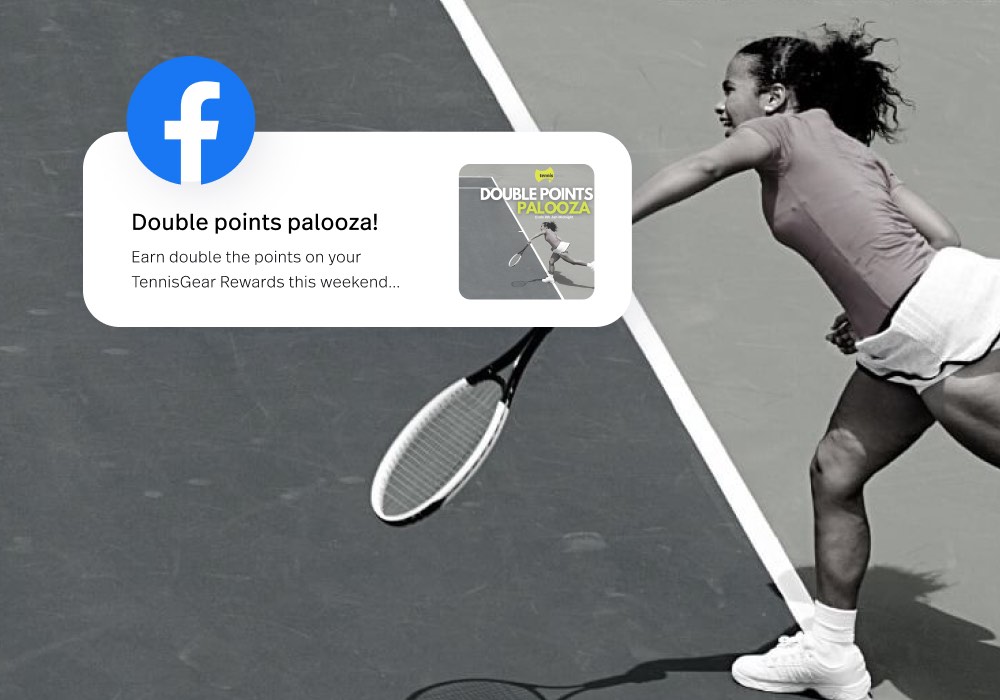 Increase customer loyalty
"None of our competitors offer a platform to accrue loyalty points and redeem for dollars off"

TennisGear's customer database is one of their most valuable assets. However, they used to encounter significant challenges leveraging their database to build loyalty with multiple email and EDM platforms, data inconsistencies, duplicates, and missing customer details.

Today, they have a one-stop data shop to consolidate and manage customer information effectively, increase customer loyalty and have a competitive edge in their industry.

"Our loyalty program is a unique selling point that we have over our competitors," says Declan. Not only do they use it to reward regulars, but they also use points-based incentives to boost sales and run campaigns like Double Points Weekend at specific outlets or locations.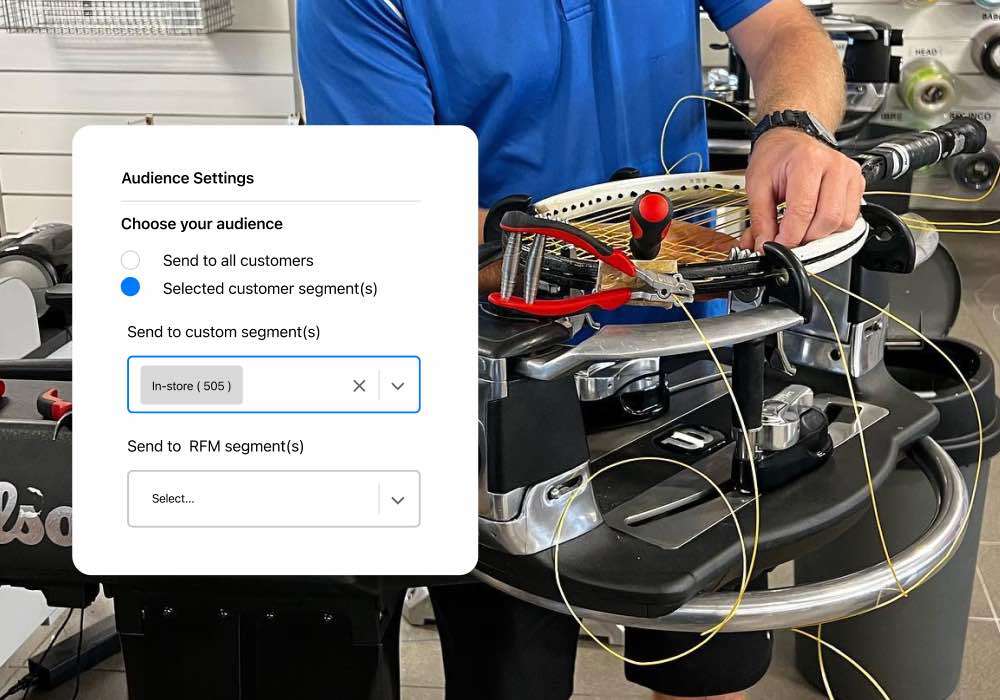 Impactful & customised marketing campaigns
"Before, we couldn't separate and segment an in-store versus an online customer"

The ability to precisely track customer interactions and build highly targeted marketing campaigns for in-store and online customers has transformed TennisGear's marketing strategy. Declan explains segmenting their customers is especially important when sharing promotions with customers that are exclusively available either in-store or online.

"We can email off a store sale a lot easier if we want to target only in-store people…which we probably weren't able to do anywhere near as easily before."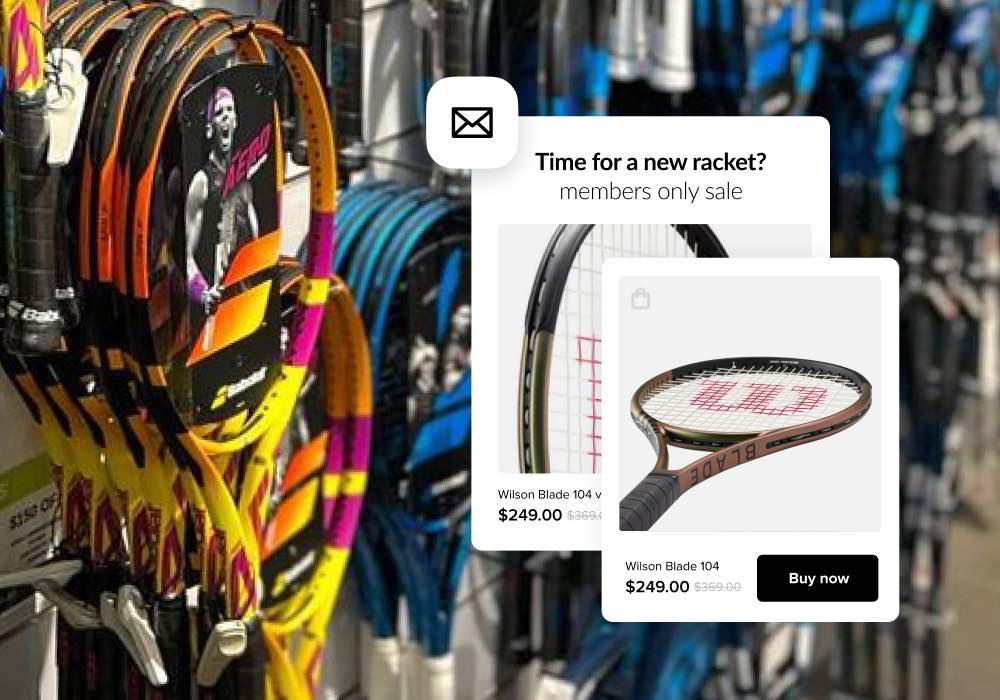 Driving repeat customers
"We have welcome (email) series running through the online store"

With automated emails, TennisGear is able to engage customers long after their initial purchase.

"So, say someone buys a tennis racket in store, 12 months later they would receive an email reminding that there might be a new racket out."

In addition to keeping the brand front of mind for consumers, TennisGear also encourages repeat customers by engaging students on the coaching side of the business – as well as allocating bonus points to customers to resolve any issues or concerns.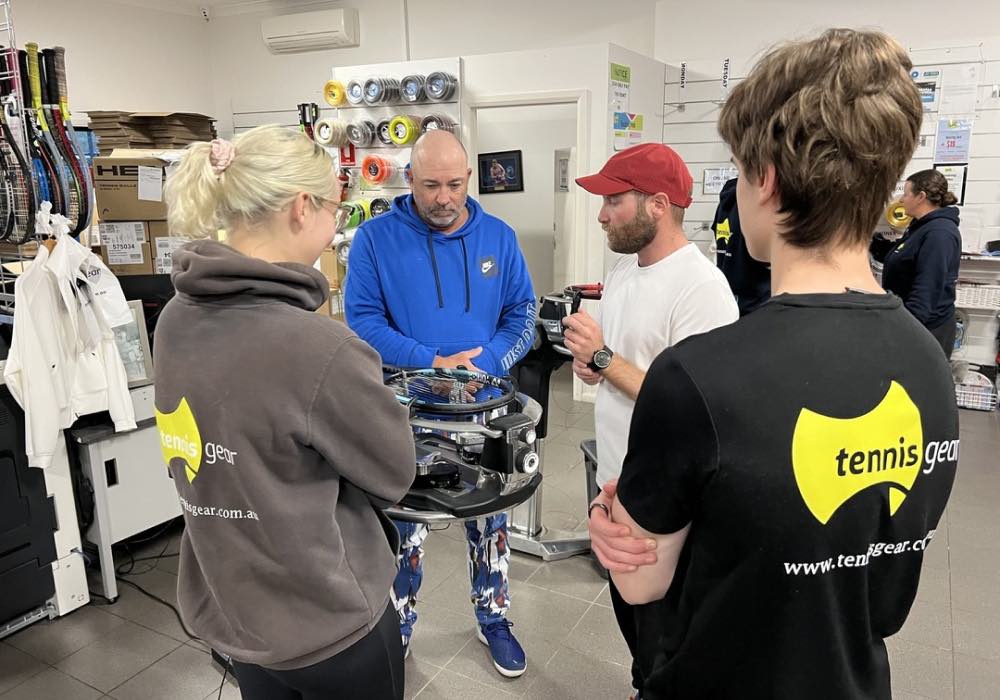 Training staff
"Without them (POS prompts) there was nothing stopping staff from putting sales through with no customers (details)"

Several staff members at TennisGear have experience in tennis but not retail. As such the intuitive POS prompts have played a crucial role in training and empowering staff.

With POS prompts guiding them through the sales process, staff members are reminded to not only capture essential customer information, such as emails and mobile numbers, but also increase sales with upselling prompts for product recommendations.

In the first month of implementing POS prompts, TennisGear saw a 2.5% growth in their customer database, resulting in over 1000 new customer contact details.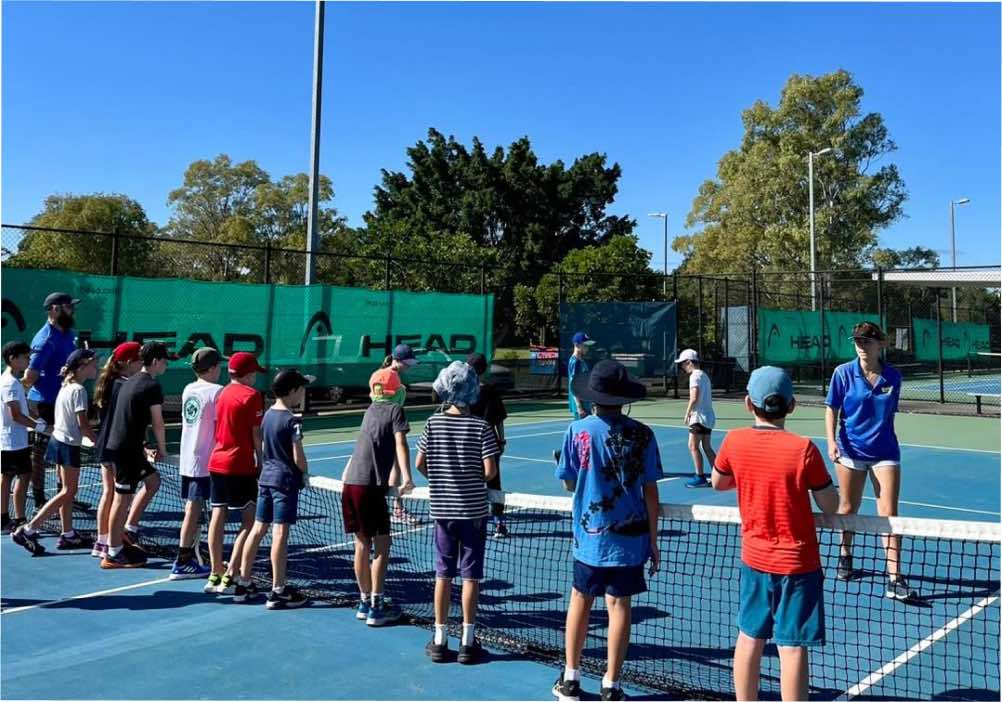 What's next?
"​​We don't use it (Lightspeed Marketing) to the full extent that we should or that we've been able to"

TennisGear operates a coaching business, an online shop and six brick-and-mortar stores. With several key competitors, they have employed a unique tactic by leveraging marketing and loyalty to stand out from the crowd.

They've experienced an expansion in their customer database, increased marketing activity, and gained comprehensive insights into sales performance across all channels through multi-site reports and dashboards.

However, TennisGear is determined to continue growing. They have plans to automate abandoned carts and explore the booming world of Pickleball, touted as the fastest-growing sport globally. Exciting adventures lie ahead on the path of TennisGear's journey.
Final word from Declan
When we asked what were his favourite features & benefits of using Lightspeed, Declan shared:

"It's pretty difficult to just pinpoint one exact feature or one exact thing other than just the whole platform we found has been really helpful" – Declan Pearce, Project Manager, TennisGear.