Kounta is now Lightspeed!
Loved by over 10,000 venues across Australia and New Zealand and supported by the same team of passionate hospitality experts, our industry's most trusted POS is now powered by Lightspeed.
Are you an existing Kounta customer?
The point of sale you know and trust is now part of the Lightspeed family. With extra firepower, we're developing new features even faster, and we continue to be here 24/7 to help you run and grow your business. You can also access your support portal anytime.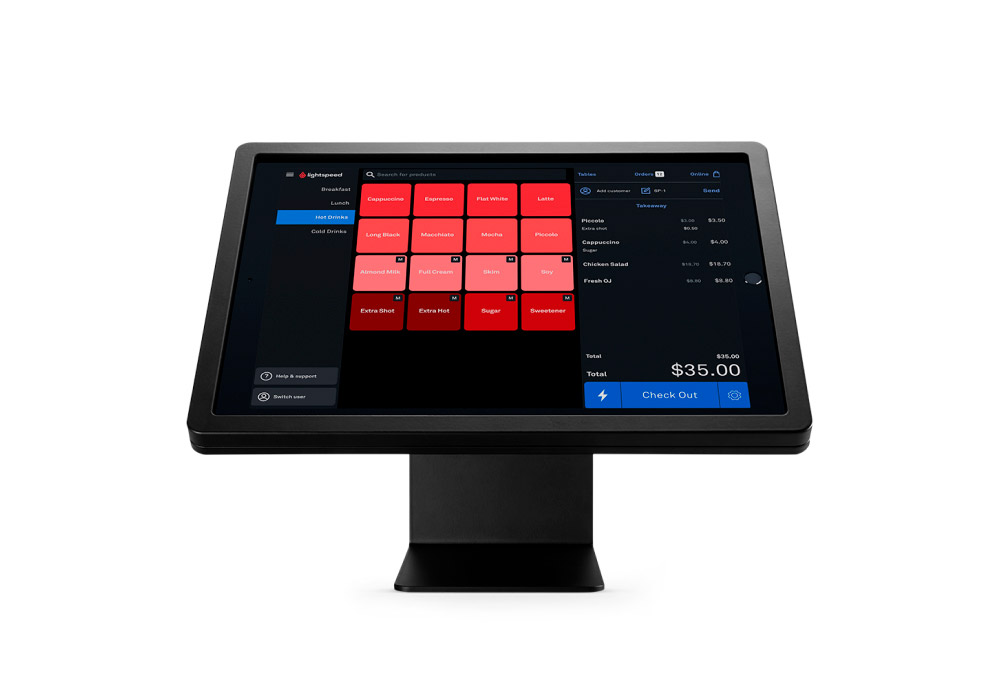 Looking for a point of sale system?
Kounta (now a part of Lightspeed POS) caters to all types of venues: from small espresso bars to multi-venue restaurants. Offering flexible monthly plans that suit different business needs, Kounta lets you build a POS that's right for you and ready for what the future holds. So when your business grows, so does your point of sale.
Taking orders with Kounta
Kounta POS equips you with all the flexibility so that you can provide your customers with the same – no matter how they choose to place their order.
Orders at counter: cut wait times with a fast and precise POS interface
Orders from floor staff: minimise mistakes by sending orders straight to print
Orders from QR menu: give customers the option to order (& pay) from their smartphone with a QR menu integrated to Kounta POS
Orders for delivery: sync delivery with Kounta so they fit seamlessly into existing workflows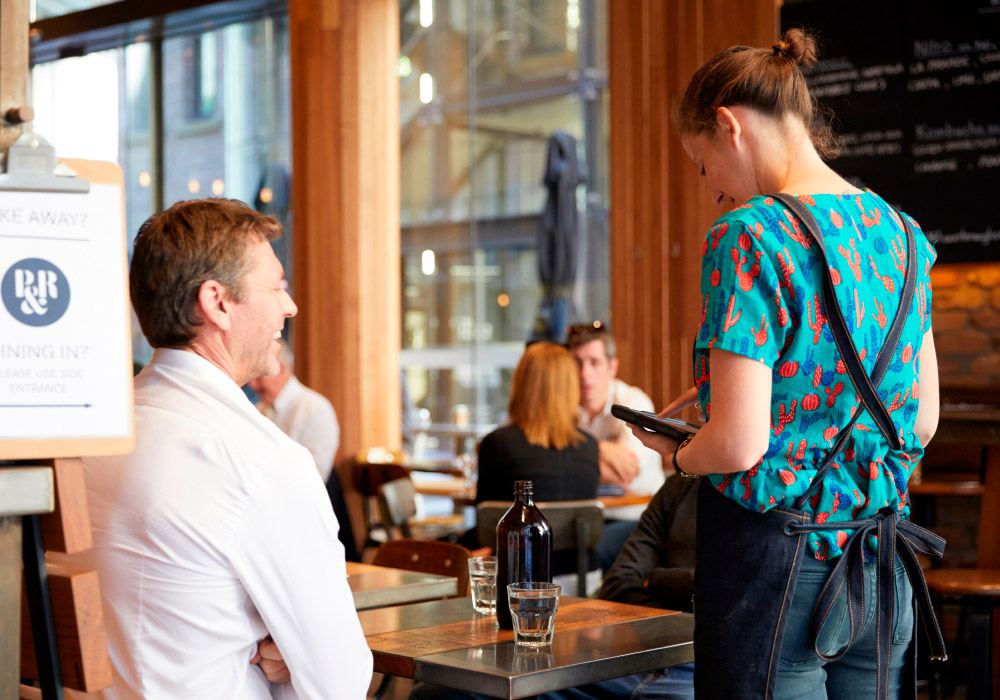 Payments with Kounta
As customer behaviour changes so do payments with Kounta. With Kounta point of sale, you can:
Accept all payment types: including Apple Pay & Google Pay
Let customers split bills: by amounts or by items
Reduce errors: no double keying of payments – straight from POS to EFTPOS
Integrate with your accounting software: for painless reconciliation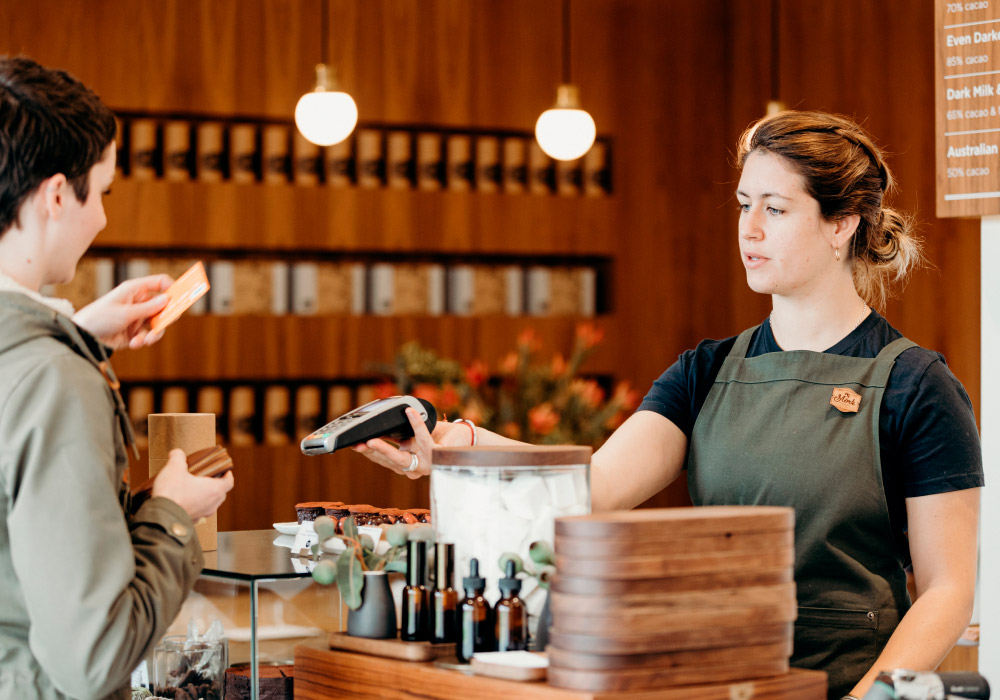 Inventory management
Kounta POS goes beyond front of house. With inventory management features, you can manage supplies, costs, and the quality of your dishes.
Manage supplies: stock on hand, deliveries due & planned prep from one dashboard
Order to par: in seconds, with automated updates to your inventory
Track COGs: and maintain consistency of dishes with a built-in recipe costing tool
Track & reduce wastage: and control costs
Reporting with Kounta
We want to empower all Kounta users with data. So no matter what plan you're on, you'll have access to our live Insights app so you can see real-time sales no matter where you are. When you're ready to take your analytics to the next level, simply upgrade your Insights plan and you'll also have access to:
Custom reports: products, staff performance, weekly trends & more
Trends: compare current performance to your benchmarks
Alerts: instant notifications of key events in your business
Schedule reports: automated & easy-to-read visualisations of your data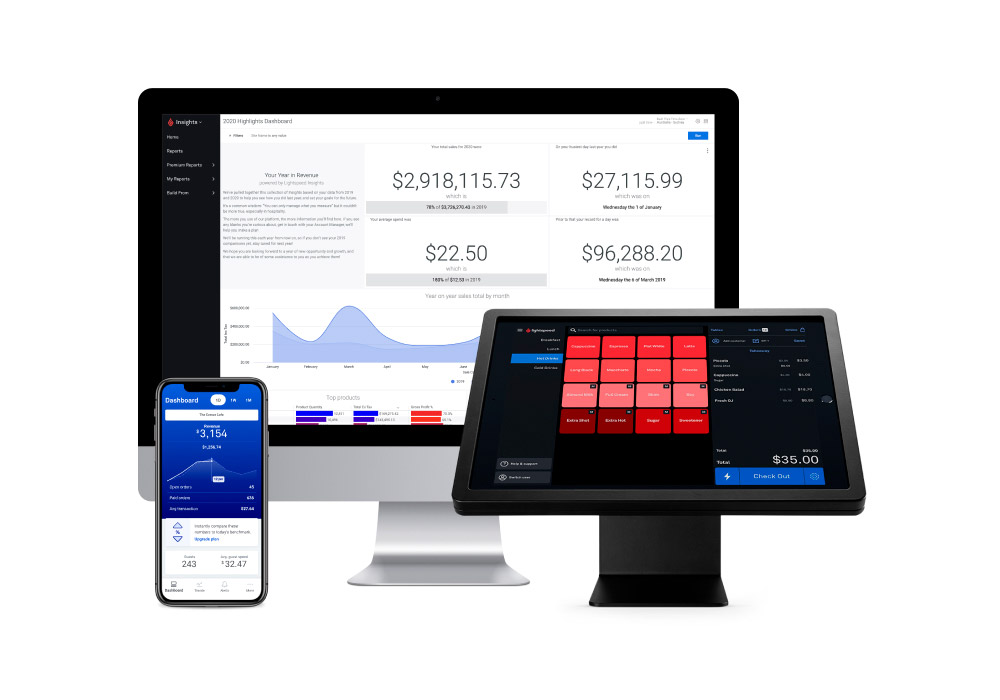 Business tools integration
Kounta partners with the best in the business so that you can manage your entire business from one place – with no additional costs to integrate. With Kounta POS you can integrate:
Accounting: Xero, MYOB, QuickBooks
Ordering & delivery: Deliveroo, Uber Eats, DoorDash, me&u, Mr Yum & more
Marketing & loyalty: Liven, Marsello, Loke
Employee management: Deputy, Tanda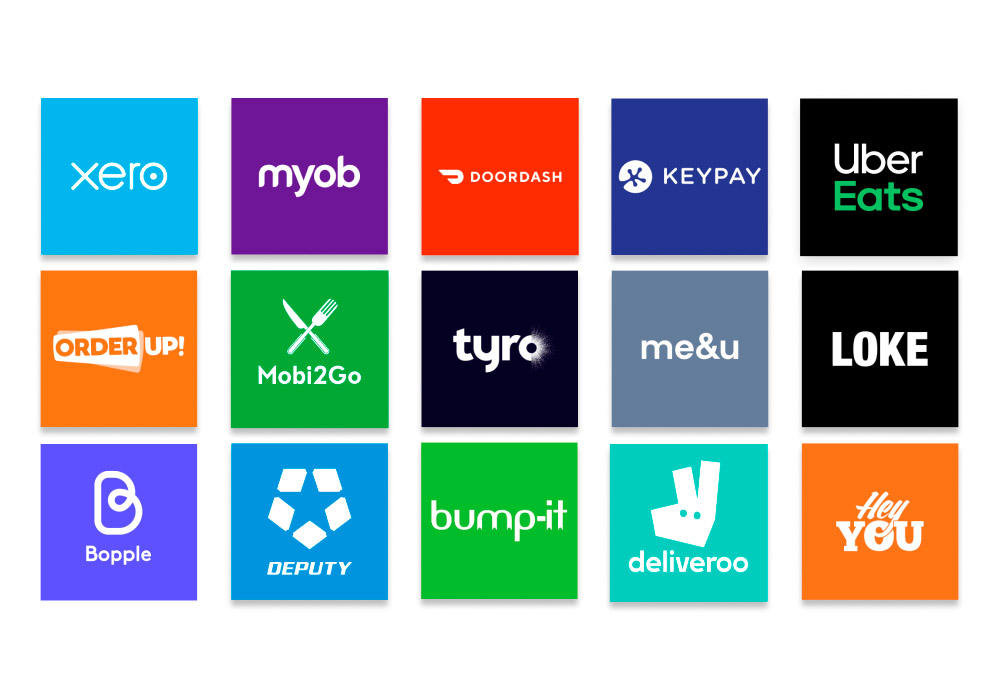 Kounta support
Hospitality's most loved and passionate service team, no Kounta experience is complete without our service team. With Kounta POS, you'll get:
One-on-one onboarding: and easy POS set-up
Dedicated account manager: to discuss & plan your business success
Guides & support: fully stacked library at your fingertips
Unlimited 24/7 support: hospitality never stops, and neither does our team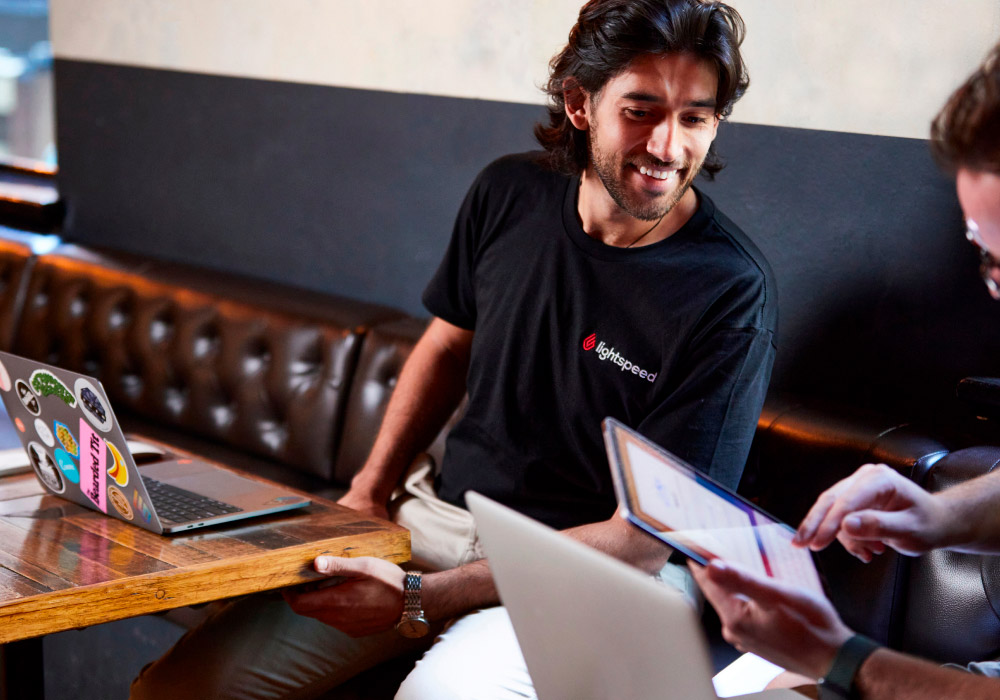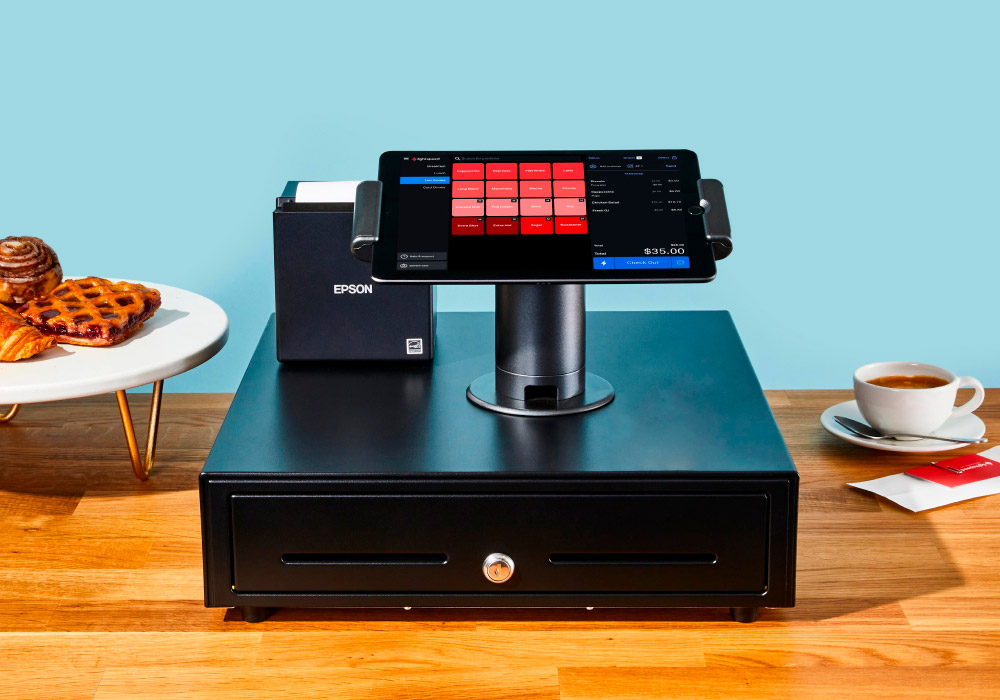 Visit our hardware store
Bring your own setup or put together a tailor-made bundle in our POS hardware store. Our top-quality hardware is tailored to the demands of hospitality and can handle the hustle of your busiest shifts.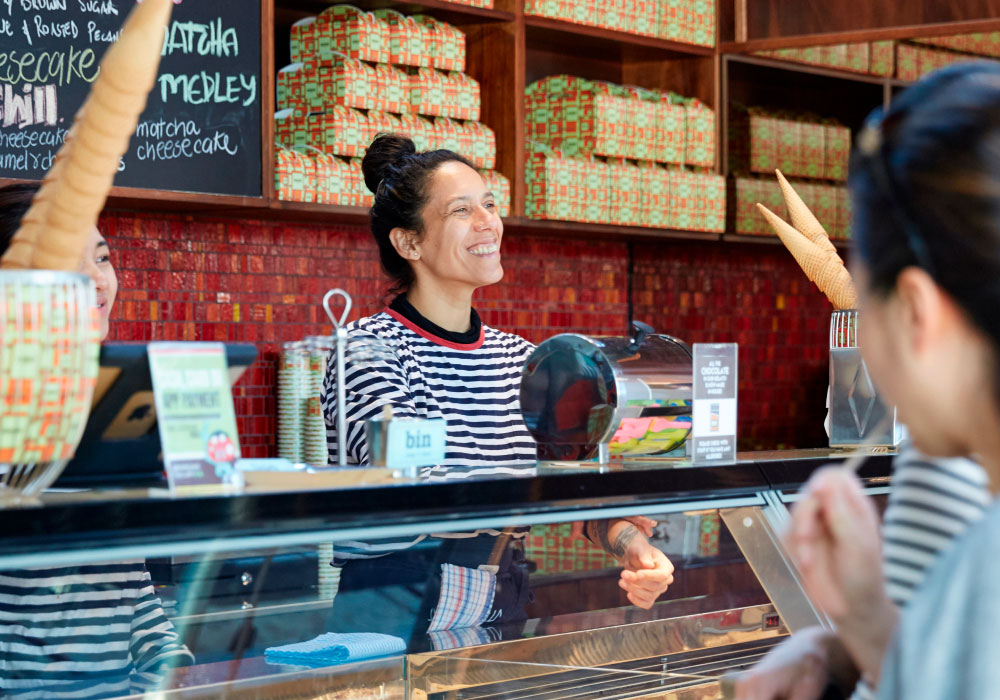 The Kounta story
Almost everyone at Kounta is from hospitality – most of us have either worked in venues before or ran our own. Along with the rewards, we understand the frustrations. And so does our platform. Kounta POS is engineered to solve real-life problems with features inspired by hands-on industry experience.
Are Kounta and Lightspeed the same company?

Yes, Kounta is now a part of Lightspeed. Our commitment to the hospitality community remains unchanged, as does our local team of passionate hospitality experts.
Will there be any changes to Kounta's pricing?

No, Kounta becoming a part of Lightspeed will not impact the pricing of our POS plans. In fact, with more resources, we'll be able to roll out features at an even faster pace.
Will I still be able to integrate Kounta POS with my business tools?

Yes. There are no changes to our integrations so you can integrate Kounta POS with your favourite business tools (Xero, MYOB, etc.) at no additional costs
Find out what Lightspeed can do for your business
Fill in your contact details and one of our experts will be in touch shortly.