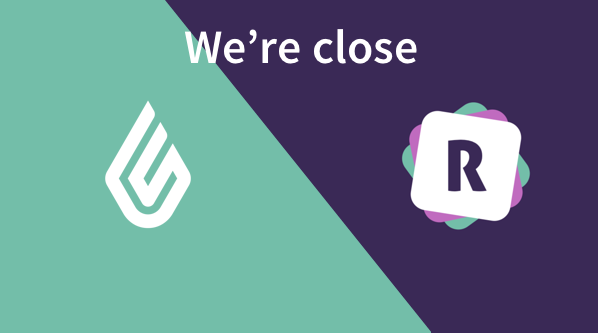 Research shows that 3 in 4 people blindly trust the recommendations of friends and family, and this is no different for online purchases. Last month, referral marketing platform Referly launched its App in the Lightspeed App store. Referral marketing, also known as refer-a-friend marketing, is a way to get existing customers to recruit new customers in exchange for a reward.
Referral marketing provides positive word-of-mouth advertising. This leads to more visitors, improved brand reputation and a higher turnover for your webshop. Here you'll find 5 tips that contribute to a successful referral campaign. Read on and claim a 50% discount on all paid Referly packages for the first 3 months.
1. Choose the right target group
In referral marketing, you have 4 main groups:
Customers — those who have made a purchase in your web store.
Friends — friends of your customers, who probably are yet to make a purchase in your web store.
Advocates — those who have made a purchase and also participate in your referral campaign.
Ambassadors — these are people who bought in your webshop, participate in your referral campaign and have got 1 or more friends who have made a purchase in your webshop. It is important that your customers act as ambassadors for your web store.
For a maximum return on investment (ROI) you should invite the right customer group to participate in your referral campaign. For example, if your web store has multiple languages, then set up your campaign with active multi-linguistics. An e-mail in a language that does not match the language of the recipient, for example, has a much lower open rate.
Depending on the margins of your products, you can also choose to make a selection based on order value. For example, you can only invite customers who have spent more than x amount in your online store, or have an average order amount of x or higher.
2. Choose the right rewards
Afraid to approach your customers for a recommendation? Referly research shows that over 85% of customers are willing to make a recommendation. Word-of-mouth advertising is by far the best advertisement for your webshop, and a satisfied customer simply creates more confidence than an advertisement. Determine the right reward, like offering a discount code for each new customer that your current customer brings on — that way you ensure that your customer encourages other customers to interact with your web store new customers. You can also reward the friends of customers for their first purchase, further encouraging others to make a purchase in your webshop. Once the friend has become a customer, he will automatically participate in your referral campaign and be invited to contribute new customers. See how it works?
3. Select the correct timing
Throughout the customer journey, your customer receives multiple e-mails from your web store — an order confirmation by e-mail, an invoice and an invitation to assess the purchase. Chances are, you're probably not the only one who they receive emails from. Therefore, good timing for sending them is essential. Your customer needs to receive his referral invitation at the right time before deciding to join your campaign, after all, their friends will have to make a purchase in your web store.
Have your referral invitation sent automatically based on the time when the order is placed. Has your customer placed an order at 9:00pm? Then there is a good chance that he will be ready at 21:00 behind his computer to receive your invitation.
Wait a few days. After all, your customer must still receive and assess the product to ensure there is no overlap with other transactional emails.
Do not wait too long. Your customer has already received their product and is extremely enthusiastic. He would like to share his positive experience with his friends.
Send a reminder. Has your customer not taken action or missed your e-mail? Let your referral marketing software automatically send a reminder.
4. Communicate with customers
Dissatisfied customers will never have a positive word for your webshop with friends, even if they are rewarded for this. In addition to a perfect shopping experience and excellent service, you need to ensure that you convey the message well in your referral invitation. You'll only have few chances to convince your customer to do a good job for your webshop.
Choose the subject line to ensure that your referral invitation is opened and read. An appealing subject provides a higher open rate

Be personal — speak to your client the way s/he wants to be addressed

Be clear — your customer may need a little direction on to make new friends. It's also essential to communicate what they receive for this.

Use images — as they say, an image speaks a thousand words
5. Evaluate, monitor and grow
Ready to start? A referral campaign is never finished and needs to be constant optimisation for the best results. To be able to measure success, us key performance indicators (KPIs) must be drawn up. For referral marketing, this includes:
Number of referral invitations sent — how many existing customers have received an invitation to participate in your campaign?

Number of accepted referral invitations — how many existing customers have accepted the invitation and are participating in your campaign?

Referred customers — how many new customers have been referred via existing customers?

Referred sales — how much new turnover has been made via existing customers?

Referral rate — what percentage of new customers come from existing customers? By regularly evaluating your campaign and adjusting your objectives, you can achieve more success.
Referly is software with which webshops can set up their own referral marketing (refer-a-friend) programs. Referly provides positive word-of-mouth advertising. This leads to more visitors to the web store, an improved brand reputation and a higher turnover.
Use discount code #Lightspeed and get the first 3 months 50% discount on all paid Referly packages.
To activate your discount:
Install the App via the Lightspeed App Store.

In the Referly dashboard, go to 'Account'.

Choose the package of your choice and enter the discount code #Lightspeed during checkout.
The discount code is valid until February 15, 2018.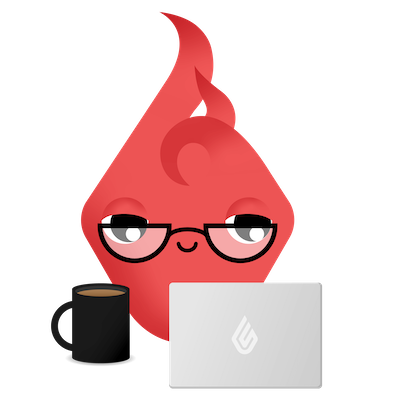 News you care about. Tips you can use.
Everything your business needs to grow, delivered straight to your inbox.