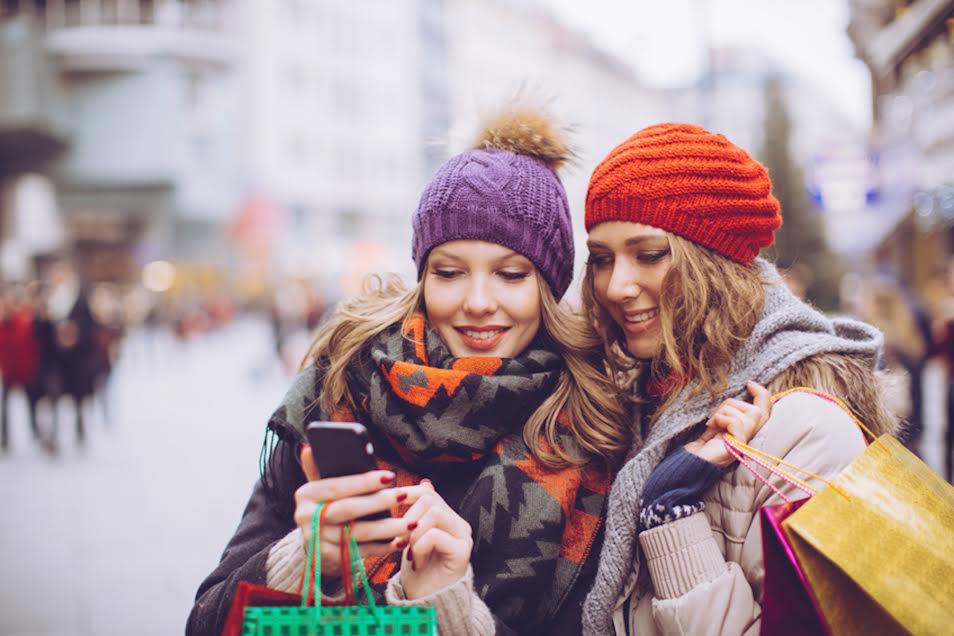 The winter holidays are right around the corner, and retailers have already been planning for weeks. You may have started planning your promotional holiday email campaign, but have you thought about what you need to do to maximize your email open and conversion rates to get the most out of this all-important shopping frenzy?
Email is still one of the most effective strategies to increase sales. According to one study, nearly 70% of teens and 73% of millennials preferred receiving promotions over email. Further, over 50% reported that they actually counted on emails to guide their online shopping. There are many best practices for creating effective emails, starting with an informative or attention-grabbing subject line, which can make or break an email campaign. But there is one crucial practice that is often overlooked: list segmentation. A recent study revealed that 39% of marketers said segmentation was one of the best ways to increase open rates. Need more convincing? According to this report, more than 75% of email marketing ROI came from segmented, targeted, and triggered campaigns.
Some email campaigns can be sent to your entire database, but to send a more relevant, personalized, and successful message, think about these four ways to divide your database:

1. By demographics
Looking at your customer database and forming groups based on gender, address, and age-groups is the one of the most common ways of creating personalized communications. If you've never split up your customer database into lists before, using demographics as a factor is a great way for email marketing beginners to start narrowing their focus to target specific groups.
Gender
Even though men shop for their wives and girlfriends, speak directly to your female customers by sending them promotions for women's' items. You can also send a "perfect gift for her" type of email to your customers that identify as male. Perhaps you may even want to promote a gender-neutral product, but wish to communicate it differently to each gender with different images, copy, subject lines, etc.
Location
Unless you have an online store, you might want to send your "last minute shopping" promotion to those living close by. Out of towners who receive these kinds of emails, or invitations to in-store events, could potentially be irked by the irrelevant messages taking up space in their inbox. On the other hand, customers from abroad might respond well to promotions for your online store that include free shipping.
Age group
If a certain age group doesn't fit your target audience for a certain email campaign, make sure they're not included in the list. Some of your older customers might have provided you with a phone number or address, but no email (or an email they check infrequently). Groups like these might appreciate a traditional flyer in the mail.
2. By customer value
Go beyond basic demographics and segment your customer database by purchasing behavior based on how recently they shopped with you, how often they visit, and how much they spend. For example:
High-value customers
Your high-value customers are those that spend the most and shop the most often. This group is critically important to your store's success and should receive special treatment. While these top patrons enjoy discounts like everyone else, they're not coming to you for deals only. Consider inviting them to a preview of a new collection, an in-store holiday party, or access to sale prices before anyone else. This group wants to be rewarded for their loyalty, so identify them and send them the holiday offers they deserve.
First-time or recent shoppers
Customers who made a purchase at your store in recent weeks or months are fresh and run the risk of forgetting you – don't let them! A great way to stay in touch is to send an automated "thank you" email immediately after they make a purchase, followed by another communication a few weeks later. When it comes to targeting this group around the holidays, make sure they receive an enticing offer, but don't bombard them with frequent messages, especially not in the first few days after they visited you.
At-risk customers
This group constitutes customers that haven't been to your store in the last 6-12 months. The possibility of losing them forever is high, so consider sending at least two holiday promotional emails to let them know why your store offers the best products, deals and service.
Dormant customers
These customers haven't shopped with you in over a year. Many retailers send this group "we miss you" emails to try win them back. It's possible they've moved, decided they prefer to shop elsewhere or have simply forgotten about you. Don't bombard this segment, but do offer them your most attractive deals – Black Friday deep discounts or Boxing Day clearout sales — to see if you can re-engage them.
3. By favorite brands
Thanks to point of sale solutions like Lightspeed Retail, data can tell you which brands and products each shopper prefers. This can greatly boost conversion rates if you market to this segment based on their previous purchases. For example, send a holiday promotion for the type of dog food that a group customers buy exclusively, or a brand of shirts your shoppers frequently buy. This lets them know that you know what they love, and it will remind them to return for more.
4. By favorite categories
Understanding category preferences – anti-aging skincare products, for example – can help create a segment based on this characteristic. This enables you to target this group with offers for similar brands and products or to cross-sell by offering complementary categories such as niche perfumes.
Get started!
Holiday email campaigns can be generic enough to send to your entire customer list, but segmentation offers better results. If you haven't sent personalized email using segmentation before, take the time to think about how to best use the data from your POS to better segment your lists. Export your POS data to a spreadsheet or if you use Lightspeed Retail, you can access the Thirdshelf segmentation and email marketing tools right from within your POS.
Some economists are predicting a record-breaking holiday season for retailers, with a possible spending increase of up to 10%. Don't let this holiday season pass you by without record sales! Learn how to understand your customers' buying habits, and use email campaigns to let them know you've got what they need.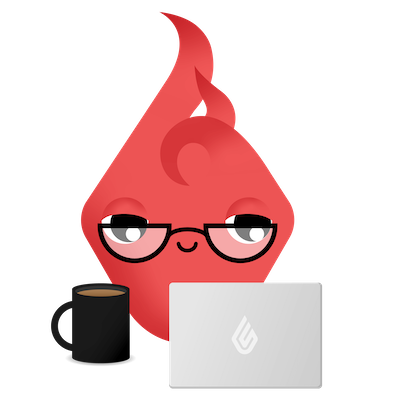 News you care about. Tips you can use.
Everything your business needs to grow, delivered straight to your inbox.