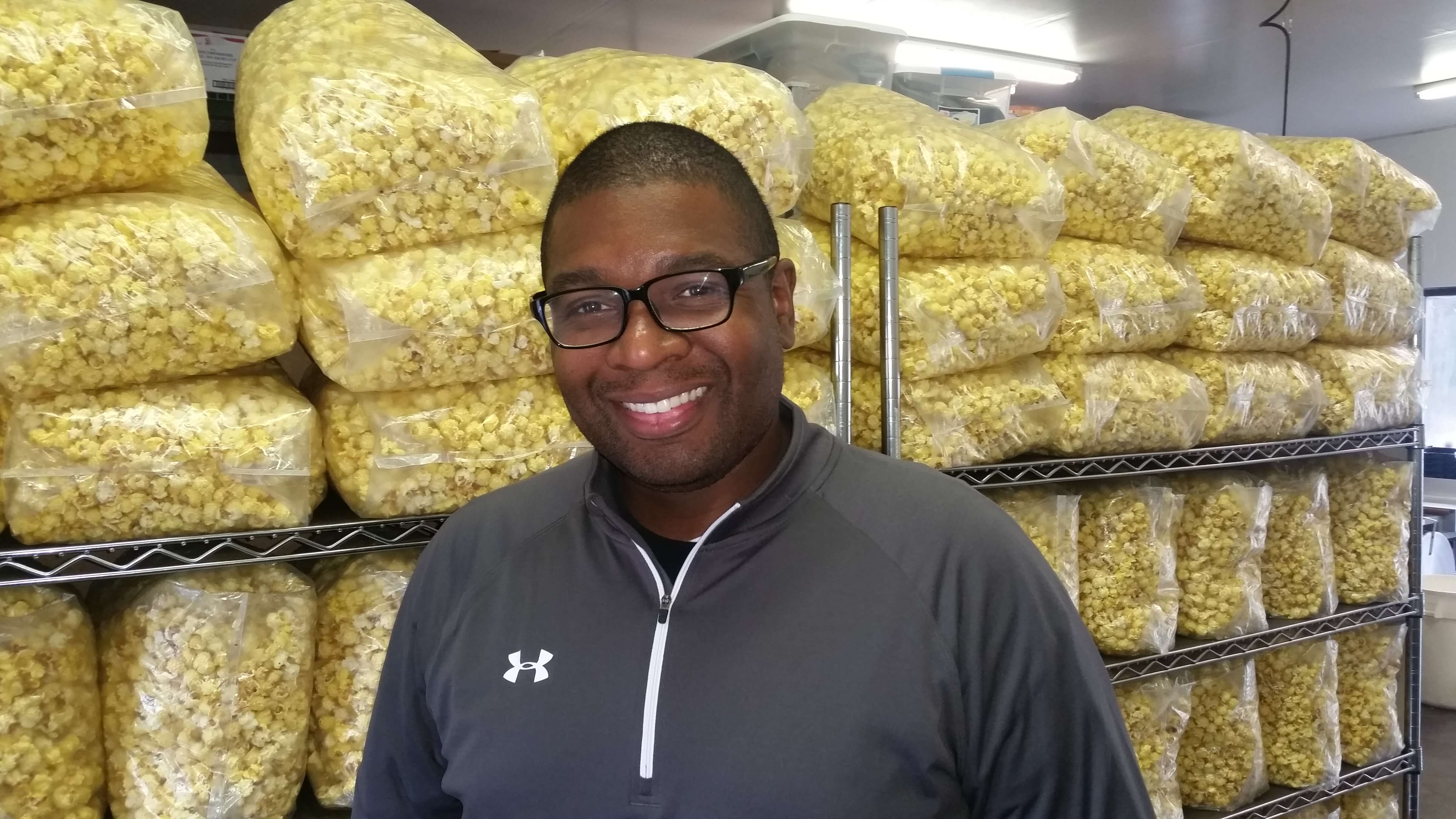 Back in 2007, Chad Jordan's life took an unexpected turn. Out of the blue, he lost his job, leaving him financially unstable and uncertain about the future. However, he turned a bad situation on its head. He decided that the he no longer wanted his success to be in the hands of someone else and bore a determination to create his own success. Chad took a course in business management and began writing a business plan that would help guide him towards a future where he would have him the freedom to work for himself.
One of Chad's favorite pastimes as a child growing up in Michigan was visiting local wrestling matches with his grandpa. The memory of these events that always stuck out in his mind was of the hot, buttery tubs of popcorn that he and his grandpa ate while they watched their favorite contestants together. So, when it came time for Chad to decide what to sell, the first thing popped into his head was this delicious popcorn.
With a plan in place and $5000 charged onto his credit card, Chad launched his business, Cravings Popcorn. The first thing he did was come up with a unique and tasty product that was accessible to everyone, regardless of their health and dietary restrictions.
Kernels for Cravings Popcorn are locally grown in Michigan and popped with coconut oil, a healthier alternative to oils commonly used for popcorn making. Furthermore, every bite is gluten and peanut free.
You won't find any generic flavours offered by other popcorn companies –– instead Cravings does popcorn the gourmet way. With flavours like dark molasses with sea salt, cheddar and caramel, and sea salt and pepper, the popcorn is deliciously different and highly addictive. In addition to unique tastes, every single ingredient that goes into creating Cravings' flavours and toppings is locally sourced from Michigan and surrounding areas.
With a unique product in hand, Chad took his products to a local farmer's market. From the very first time he showed up, his gourmet popcorn was a huge success, selling out before the end of every sales day. As the weeks passed by, he sold more and more bags and saw his unique product become increasingly popular.
His huge success at the market stall encouraged Chad to open up his first brick-and-mortar location. For the first few years of business, he used a traditional cash register, which served him well during the early stages of his business. However, once his business began to expand, he realized that he needed his POS to do more than ringing up sales. To support his business's natural evolution and propel its growth, he needed access to data on his sales, inventory and customers.
In 2011, Chad started using Lightspeed Retail to help him run Cravings Popcorn. With access to more data than he ever thought possible, he knew right away that he'd chosen a point of sale that would give him what he needed to take his business far.
All the data is there at your fingertips. I use it to make great business decisions that help my business grow – Chad Jordan, Owner
In 2014, Chad opened up his second location. His POS system allows him to compare data between his stores so he can optimize the way he runs his operations across locations. For example, he can identify which popcorn flavors are selling better at one location versus the other. With this information, he can create targeted social media and marketing campaigns that help him based on how his flavors performed.
Chad was also able to send inventory back and forth from his two stores. This helped him to ensure that his two locations were always selling locally popular products, which would, in turn, increase his profits.
Chad was no longer restricted to managing his operations from the back office of his store. He could check in with either of his stores and see his sales in real-time from any of his stores or even remotely from home. Accessing data and reports was no longer an issue with Chad, and gone were the days of manually tracking of inventory and sales.
With Thanksgiving and Christmas around the corner, popcorn is flying off the shelves as popcorn lovers start buying treats for friends, family and clients. Chad and his 13 employees are busier than ever before and with Lightspeed, Cravings Popcorn will be able to create holiday promotions that will keep their popcorn popping and the customers coming.
A lot has changed for Chad since he started out in 2007.
He now works for himself and holds the fate of his future in his own hands. His popcorn business has expanded from a stall at a farmer's market to two brick-and-mortar stores. Thank you, Chad, for letting Lightspeed be a part of your journey! It may sound clichéd, but we're glad you chose us and we look forward to a continued partnership with you.
Try Lightspeed Omnichannel for free
Sell anywhere, anytime with the only all-in-one solution on the market.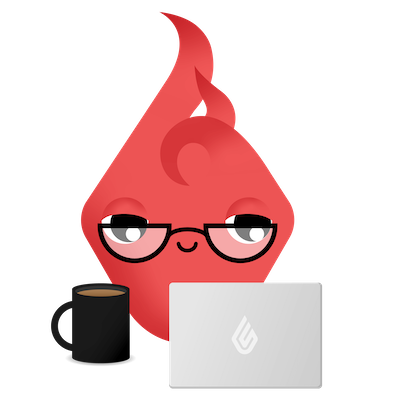 News you care about. Tips you can use.
Everything your business needs to grow, delivered straight to your inbox.