Just days to go until Christmas and you've still not bought all your presents? Rest assured that you're not alone. Around 30% of shoppers do their holiday shopping last minute – that's a lot of very naughty people! (Guilty as charged.)
Thankfully, the internet has got your back and you can still order your gifts online and have them delivered in time for Christmas – all while avoiding the frantic last-minute shopping crowds. After the success of our top holiday gift ideas for everyone on your list, we've put together a gift list especially for our last-minute holiday shoppers, which features six more of our wonderfully unique customers. So hurry, you've still got time to give your nearest and dearest anything from customized shades to the perfect shave.
And (shh!) they'll never know you left it so late!
Looking for something special for a fashion-conscious friend or family member? Illesteva sells handcrafted sunglasses and eyewear, designed in New York and handmade in Italy using quality, contemporary materials made by family-run factories. And because of the handmade nature of the eyewear, each pair is unique.
"Each pair of Illesteva glasses begins with customized acetate color-ways blended by hand. Because of this, no two pair have the exact same pattern."
Customers also have the option to customize their glasses. So for a more personal gift, simply choose your frame, pattern and lens to offer a loved one a unique pair of shades designed by you.
Illesteva also offers a stylish and quality range of umbrellas and leather goods such as handbags and card holders. Everything is made to the exacting standards of their eyewear and is designed to be as practical as it is simple.
What's more, certain well-known personalities including Christiano Ronaldo and Marion Cotillard have recently been spotted sporting the brand (see Illesteva's Instagram feed) – further testament to the quality and design of Illesteva's products.
Looking for a gift for the keen biker in your life, but uninspired by the generic bike accessories you find in many stores? The answer is tokyobike. This quirky and beautiful bike shop, founded in Tokyo in 2002, sells bikes and bike gear designed for city life.
"The bike is simply a way to enjoy your city, as much about the journey as the destination."
Although their concept is about comfort over speed, tokyobike sells some of the most beautiful bikes you may ever lay your eyes on. But if you're looking for delivery in a matter of days and can't afford to splurge on a bike, they've got hundreds of practical and well-designed accessories that will delight any passioned biker. From stocking fillers such as bike bells and key clips to more substantial gifts like bike parts and clothing, there's plenty of choice on their online store.
A holiday gift guide wouldn't be complete without recommendations for arguably the most important member of the family: the household pet. Zee Dog is one of the hippest pet shops we've ever come across. All their products are bright and fun, and delightfully unique – you won't find your average rubber bone here. If you want toys and accessories with a difference for your pet pooch, this is the store to visit.
"We do things differently. We follow what is trending and we create pet products with a fundamental understanding of what people want."
And don't be fooled by the name. Zee Dog also sells accessories for pet owners and collars for cats too. If you don't have a pet, it's worth visiting their site just to see some adorable pooches rocking bowties and shades.
Plus, 5% of their sales goes towards NGOs that work with homeless pets.
Founded in 2004 as an apothecary in New York, this family-run global beauty brand has expanded from a startup to a global beauty brand. Co-founder Matthew Malin, who suffered from skin issues his whole adult life, spotted a gap in the market for gentle beauty products that even those with the most sensitive skin could use. Malin and his business partner Andrew Goetz now develop all their products in their laboratory, in collaboration with clinical experts.
Each advanced formula blends trusted natural ingredients with gentle performance technologies to address skin sensitivities, irritations and allergies resulting from unnecessary products, over-marketed harsh ingredients, and false claims.
Head over to Malin & Goetz for gorgeous beauty products that are suitable for every single skin type.
If you care about knowing where your goods come from, Everlane may become one of your favorite apparel stores. This online-only brand works closely with highly reputable factories –– which they display clearly on the website –– to ensure the integrity of the production process. Dedicated to brand-customer transparency, Everlane shows the true cost of their wares so customers can see how much more they're paying for their goods compared to the production price. A bold step for a retail company.
"We believe customers have the right to know what their products cost to make."
Visit their store for simple, stylish and well-made men and women's clothing and accessories at a competitive price. If you're on a set budget, they also offer gift suggestions especially for the holiday season for under $100 or $50. We're particularly big fans of their effortlessly chic wallets.
Harry's is an eCommerce startup that sells high quality and affordable razors for men. What makes Harry's razors different? American Co-Founders Jeff Raider & Andy Katz-Mayfield were so dedicated to creating a great shave experience, they searched worldwide for the best blade out there and wound up buying a factory in Germany that manufactures the Croma blade –– a characteristically strong and sharp double-edged razor blade, which they use for all of their razors.
"We created Harry's as a return to the essential: a great shave at a fair price."
Pay a visit to Harry's to get sleek and top-quality shaving gear for any guy on your list. As well as single razors and grooming supplies, Harry's offers shaving bundles that make for an ideal holiday gift, from as little as $15.
On top of that, the startup gives 1% of its net revenue to City Year – a charitable organization that works to improve the lives of young adults through education, so every purchase goes towards a wider cause.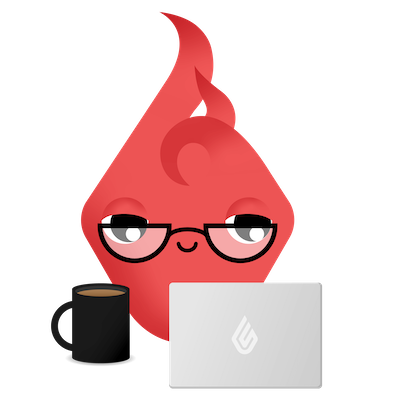 News you care about. Tips you can use.
Everything your business needs to grow, delivered straight to your inbox.