How did one retailer positively affect their bottom line with a new loyalty program?
Customers have more choices of where to shop than ever. Between online and brick and mortar retailers, the sky's the limit. So how does a store owner keep customers interested and coming back? Loyalty programs allow retailers to develop connections with new customers and cement relationships with current ones, but developing a program that is mutually beneficial can be a challenge.
Gypsy Warrior
When Lightspeed customer Gypsy Warrior started looking for creative ways of building brand loyalty they found their solution with our integration partner AppCard. Having opened their New Jersey brick and mortar store in 2011, Gypsy Warrior was doing well but wanted to grow. They looked for a way to capture and utilize customer information in order to craft unique marketing messaging and build loyalty. AppCard offered them all of this when they signed up with them in January 2014. The integration offered over 90 business reports and a way to identify their most loyal customers versus those who visit less frequently. Those customers could be sent promotions based on their interactions with the store.
Beyond their long-term loyalty programs, AppCard has helped Gypsy Warrior develop personalized marketing campaigns on their email, text messaging and mobile app platform to specifically target shoppers with customized initiatives. Whether promoting specific product categories, exposing loyalty members to new or upcoming product lines, or creating time-sensitive offers, AppCard has truly been instrumental in directing customer attention towards the store.
The AppCard effect
AppCard offers retailers the support of analytics experts and account managers — an invaluable resource to gain further insights into implemented loyalty campaigns and future marketing plans. The account managers ensure that they are comfortable with new functionalities and have a point of contact for any issues or questions that may arise.
So, what has been the effect felt by the store since implementation? Most telling is that employees have heard a lot of positive feedback from customers, allowing them to build stronger relationships as they learn more about their shopping habits and preferences.
Two years later
When analyzing the retailer's progress from 2014 to 2015, a dramatic 36% increase in the average spend of loyalty members was found. Moreover, there was a 46% increase in the average products per transaction sold. In fact, since AppCard's implementation, analytics have shown that transactions of more than $100 grew by 70%.
There's no doubt about the effectiveness of retail loyalty programs. Since launching their programs, Gypsy Warrior has grown their revenue, developed closer relationships with their top spenders and have grown both their new client and returning customer base — all with the help of AppCard.
Learn more about Lightspeed's integration partner and the additional services we offer to help you grow your business.
Read more Lightspeed customer success stories.
Wondering how Lightspeed Retail can benefit your business?
Learn more about our customer success stories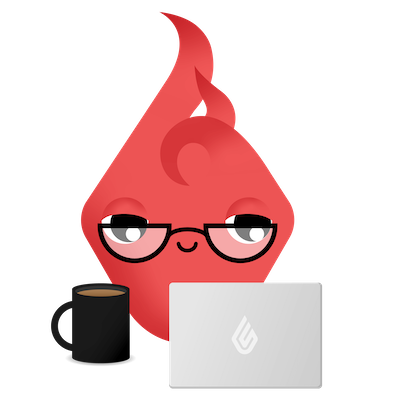 News you care about. Tips you can use.
Everything your business needs to grow, delivered straight to your inbox.