For years, it's been clear that restaurants were primed for a disruption in payments. One need only to look to Europe, where the first step of that process came years ago with the advent of "pay at the table" technology. Over there, it's become nearly ubiquitous—but in the U.S, restaurants have been slow to embrace leading edge payment technologies.
But now, improved solutions have made adoption simpler than ever: set up is simple, support is more readily available, and user experience is now more intuitive. However, some restaurants are still hesitating, wondering if the benefits are worth the switch.
From pop-up shops at festivals to food trucks and beyond, payments can expand the possibilities available to your restaurant, but it's about more than just the freedom to move everywhere. Keep reading to find out just how much restaurants stand to gain if they adopt new payments:

1. Faster payments means more customers served
Everyone in the restaurant world knows the stats: Only 40% of restaurants survive the first year, and just 20% of restaurants survive even 5 years. That's because surviving in the restaurant world is about more than just food. Restaurants need to have an edge in every margin, from décor to process to service. And now, payments has become the next competitive edge that restaurants are striving for.
And there is no bigger reason than speed. From self-serve to pay at the table, there's plenty of ways "pay anywhere" can speed up the payment process, and every minute makes a difference. Customers have strict limits on how long they're willing to stand in line at quick-serve or wait for a table when dining in. And many new solutions have cutting-edge EMV speeds, too, meaning that the time savings are even more obvious to customers.
It goes far beyond checkout, too. Freeing up your servers means they can check on every other step of the process, making your entire operation run more smoothly. From making sure your customers have everything they need to grabbing meals faster, pay anywhere can make everything move more smoothly.

2. Happier customers turn into return diners
Mobile tech lets you offer your customers more options. They can pay at a food truck with any payment method they prefer, they can pay in line and speed up the checkout process, they can even order online and pick up curbside. Self-service kiosks are another option that offer your customers not only a faster experience, but a memorable one as well.
By catering to your customers, you're making sure they get exactly what they want—and a truly satisfied customer is far more likely to return. New "pay anywhere" options not only increase the speed and accuracy of the transaction, but they show your customers that you're doing everything you can to please them.
Not only that, by adopting early, you're getting an extra boost. Modern payment tech hasn't spread everywhere, so many customers don't yet realize what they're missing. And that's a huge possibility for every restaurant to surprise and delight their customers with novel, innovative payment tech.

3. Safer payments let you rest easy
From skimming to breaches, a single incident can ruin the good name your restaurant has worked so hard to build up. But "pay anywhere" tech is not just a secure option—many aspects of new pay anywhere technology often make it safer than legacy payment solutions.
Consider pay at the table. In the payments industry, there's been a massive push to ensure employees handle cards as little as possible. At many retailers, you'll never have to hand over your card—but that isn't true in the many restaurants that still have legacy payment tech, where employees disappear for prolonged periods with cards. Pay at the table could revolutionize security.
Remember: In today's world of abundant restaurant options, it's crucial that you stand out for the right reasons. A security incident can be hard to recover from—a moment's hesitation in someone's mind can mean they end up somewhere else. You need to make sure customers are confident when they pay at your restaurant, no matter what solution they use.
The "anywhere" in "pay anywhere" makes clear the main purpose of the technology—you can go to where both old and new customers are, and let them pay how they want. You can have the freedom to reach out through cutting edge options like food trucks and pay at the table, and change the fundamental payment process. But not only that—you can offer a more pleasant experience through improvements in speed, safety and satisfaction.
With pay anywhere, you'll find new customers and explore new possibilities. It's about more than just improving your payments—it's about expanding possibilities for both you and your customers.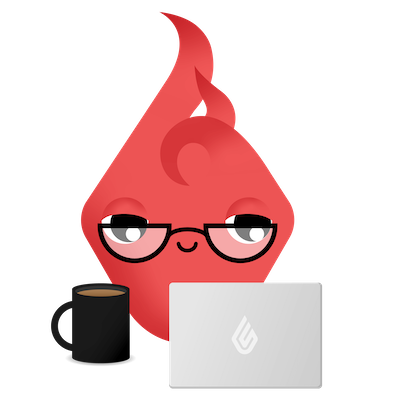 News you care about. Tips you can use.
Everything your business needs to grow, delivered straight to your inbox.