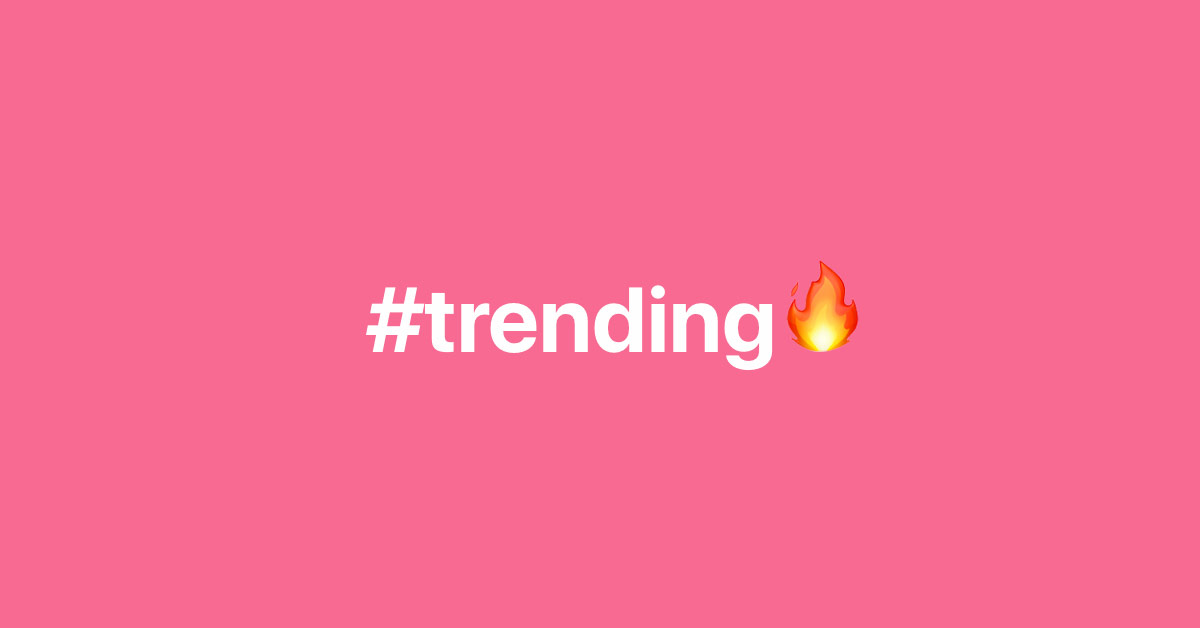 Retail industry trends are funny things. For every new trend, there's also the evolution of existing ones. Often what seems new is, in fact, a twist on the old. Or the blooming of a seed that was planted years before but has taken time to come to fruition.
Below, we'll detail 3 of the top retail industry trends continuing to make an impact in 2019 and beyond.
Direct-to-consumer

Sustainability

Showrooming
These are the trends that are shaping the future of retail as we currently know it—whether it's by evolution or revolution.
Direct-to-consumer
Direct-to-consumer (D2C) has really come into its own in recent years. While it's always been a part of the retail industry, now brands that were known for letting partners or distributors, like Walmart or department stores, do their retailing are creating their own direct channels. Meanwhile, there are plenty of new disruptor brands who have only ever sold direct-to-consumer.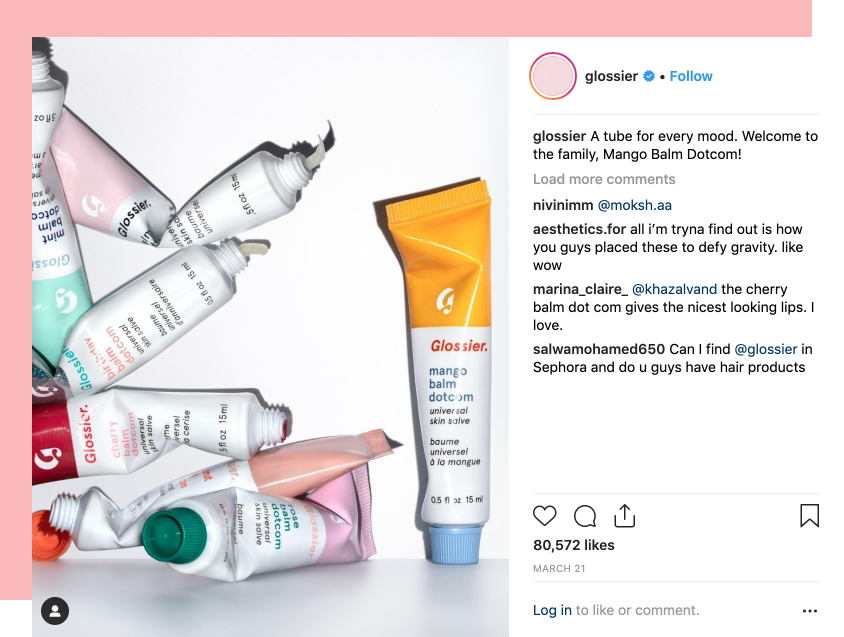 Glossier has disrupted the beauty industry with its direct-to-consumer approach
Part of this is that the direct relationship with the customer is widely recognized as being super valuable. Brands don't want to lose out customer data and improved closer relationships with customers to middlemen.
Another driver is the ubiquitous nature of the internet and social media. These channels make it far easier for brands to sell directly to customers wherever they are in the world. While they may once have had to rely on the physical locations of partners and distributors to enter new markets, online shopping means brands can expand of their own accord. Or come into existence in the first place. They also let brands maintain those all-important direct customer relationships, which can help drive repeat and larger sales.
The other important element of direct-to-consumer is that it helps to humanize brands. More than ever, we're making decisions about where to put our money based on the values of brands. Edelman recently reported that two-thirds of consumers worldwide now buy based on shared beliefs between them and a brand. There is no more sitting on the fence. Customers expect brands to stand for something, and they're happy to align themselves with those that share their values and goals. By having a direct link to customers, brands can earn their loyalty (and their purchases).
Sustainability
There's no doubt that sustainability is a major focus for brands, from the suppliers they choose to packaging and logistics. Everything from the materials used, to working conditions, to product movement is being scrutinized at a higher level than ever before. And customers are demanding better, less environmentally damaging, alternatives.
88% of consumers are more loyal to a business with sustainable practices.
Second-hand clothes
Such is the focus on sustainability that we're seeing a real shift in certain business models—like that of fashion. Sales of second-hand clothes have gone through the roof, growing 21 times faster than the retail market in the last three years according to GlobalData.
It's generally accepted that constantly buying new, and often cheaply made, clothes is not sustainable. As consumers take this advice onboard, fashion brands are looking for ways to keep them coming back. Selling second-hand clothes is one sustainable way of doing this and retailers are taking this to heart. H&M's and Other Stories has recently trialed an online resale scheme, in partnership with Sellpy. StockX enables consumers to resell their valuable sneakers and streetwear to one another. Galeries Lafayette in Paris is working with Place2Swap to let customers resell items to each other from its spaces. The list goes on, but the resale trend is clearly gaining traction.
Clothing rental services
Another way that fashion brands are tackling the sustainability issue is by renting clothes, rather than just selling them. Urban Outfitters is the latest big company to offer a clothing rental service, but the likes of Express and American Eagle are already testing the idea. And of course, companies like Rent the Runway have long been pioneers of the rent-and-return model. In fact, Rent the Runway is now offering its services as a platform to allow brands to put a portion of their inventory up for rental.
While rental models have their own sustainability issues to address (such as cleaning and transportation), changes in customer lifestyles and buying habits indicate that this trend will likely keep on evolving, rather than die out.
Showrooming
Another trend that's become apparent in recent years is the use of physical stores as places to engage customers, rather than sell. As a result, plenty of spaces have opened up, or been converted, to showrooms like the Samsung 737 space in New York, IKEA's mini-inner city spaces, Nordstrom Local and Bonobos' Guideshops.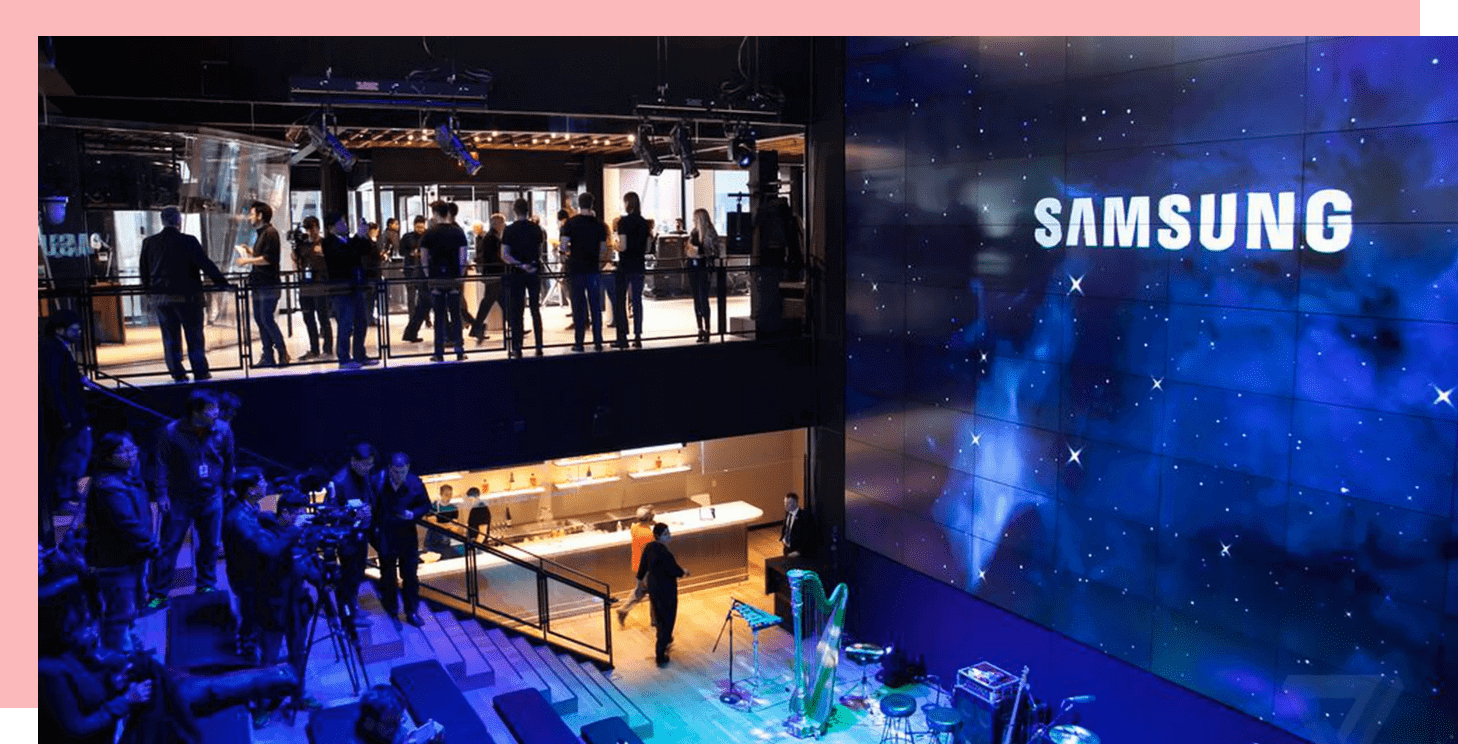 Samsung's New York flagship is entirely experiential. Visitors can't buy a single Samsung product
Customers can visit to interact with and test products, get advice from staff and enjoy experiences. But they often can't walk away with any purchases on the day. Instead, they're either directed to buy online or the store places an order for them which is then delivered to their home.
Showrooming ties into a general shift in shopper behaviors. More and more of us use physical stores as places to discover and learn about products, but we don't necessarily buy them on the spot. Smartphones have their part to play in this by giving us access to more information, reviews, discounts and even purchasing. PYMNTS.com's Remote Payments report states that 48% of US customers say they use their smartphone to help them when shopping at brick-and-mortar stores.
Experiential retail environments are the new norm
By accepting that this is the new norm, and adapting accordingly, retailers are still getting value out of their physical spaces as marketing and customer acquisition and retention facilities. After all, there's still a lot to be said for the brick-and-mortar store when it comes to brand recognition and trust. While anyone can throw up a website, physical stores offer a sense of legitimacy that can help make customers feel more comfortable buying from that brand (through whatever channel they choose).
While experiential retail has become a buzzword for just about everyone, showroom stores are a natural fit for increased customer engagement. Because they don't operate exclusively to drive in-store sales, there's freedom to do things differently. The store design can be more flexible, and the experience more exciting. It can even be dual-purpose like visiting a sportswear space to take a class, like what Lululemon does.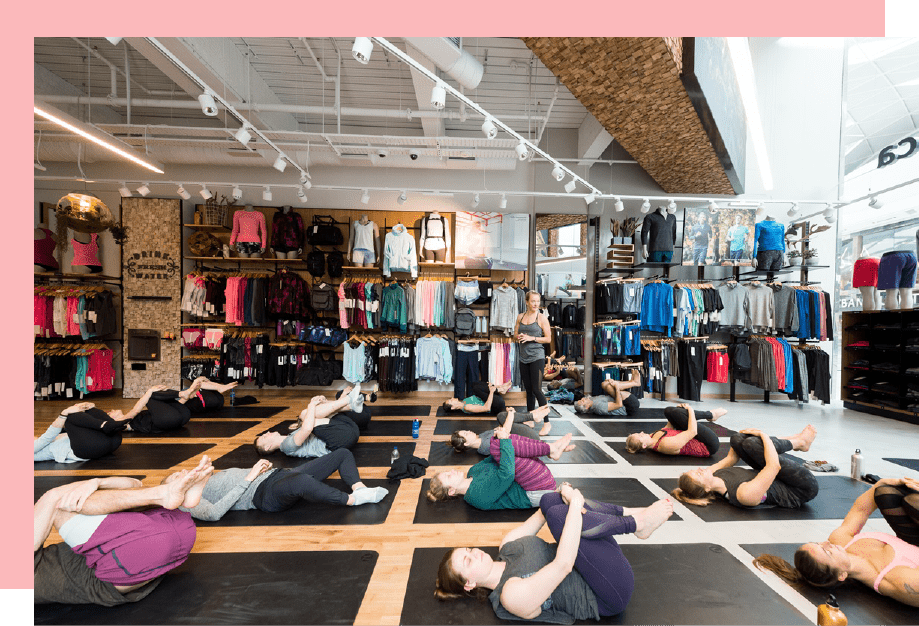 Lululemon routinely partners with brand ambassadors and hosts in-store yoga classes
Customers drive retail industry trends
What came first, the trend or the demand?
Ultimately, retail industry trends are a response to customer demands and changes in the way we live, work and socialize. For the retail industry, the challenge is getting ahead of customer wants and needs.
Too often the customer, just like technology, moves faster and retailers are left playing catch-up. If you want to know how these trends might impact you, think about your customer and how you can make their lives better in the future. If you can figure out what they want, then you can respond accordingly—and perhaps even offer them it before they ask.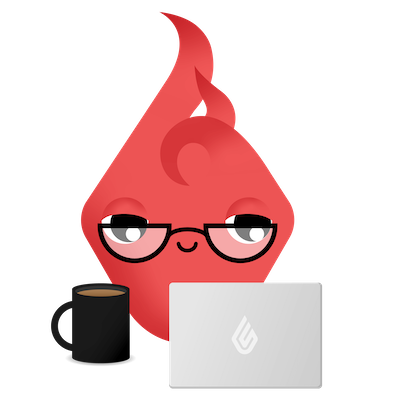 News you care about. Tips you can use.
Everything your business needs to grow, delivered straight to your inbox.