Social Media Marketing: Don't Make These 5 Mistakes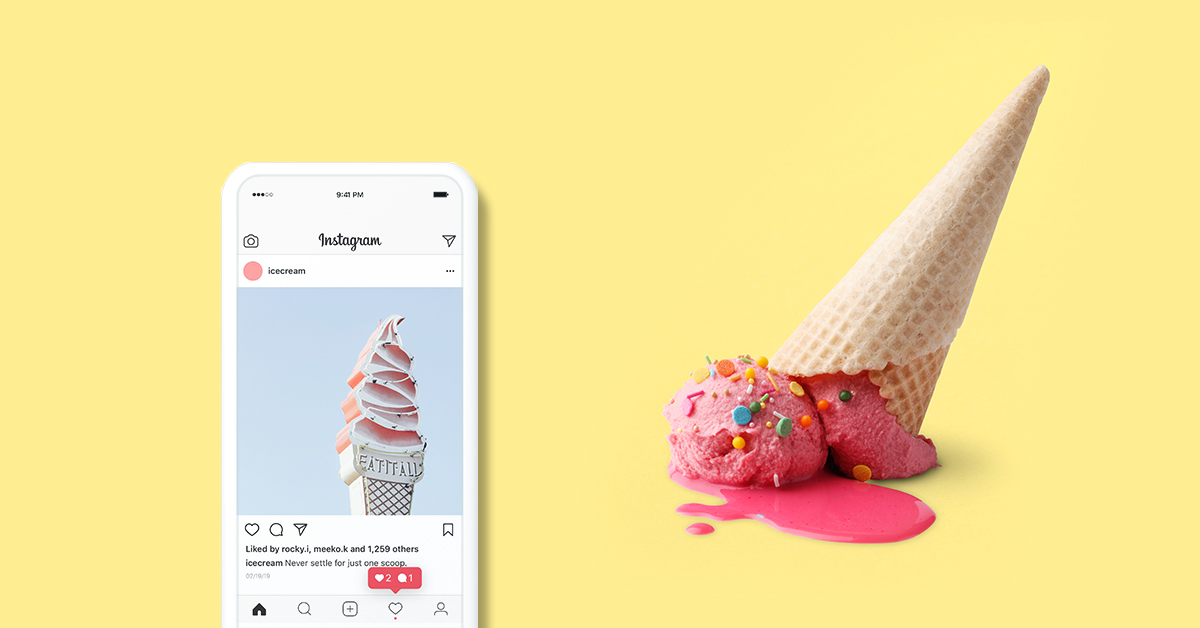 These days, being on social media is a must for small businesses. Platforms like Instagram, Facebook, and Twitter are the perfect digital spaces to showcase your product and create a community around your brand. Unlike your personal social media accounts, there are best practices that your business should follow in order to get the most out of your social media strategy. Likewise, there are common mistakes that should be avoided. Here are 5 common mistakes that businesses make on their social media platforms:

😱😱 Posting the same content on every platform
Each platform on social media is different: Instagram is all about visuals and branding, Facebook acts as a second website, and Twitter is perfect for short-form live updates. Since these platforms are all different, be mindful when deciding what to post; what you post and the way you communicate on each platform should reflect what your audience expects on each platform.
For example 💭
On Instagram, your customers are looking to engage with your brand in a visual way. If you sell clothing and accessories, try posting an outfit of the day (#ootd) picture. 👗 On Facebook, your customers are looking for more actionable information about your store. This is the perfect platform on which to post details about your weekend sale or shiny new products. 💳
How can this mistake hurt your business? Posting the same content on every platform can limit the engagement that you get on a post. If a customer 'likes' a post on Instagram and then sees it again on Facebook, they are much less likely to 'like' it again.
✍🏃‍♂️ Posting too often or not enough
A good social media strategy has a balance of consistency and purpose. You want to post content on a regular basis, while also making sure that the content is relevant to your audience. The key is not to overwhelm your audience with too many posts, while also keeping your brand top of mind. Figuring out the right schedule is a challenge and it takes a few tries to get it right. Monitor the engagement of each post and solicit feedback from your customers to find out if you're overdoing it or missing from their feeds. Can't dedicate the time to post as often as you'd like? Just be sure that when you do post, you're consistent. This way, your audience will come to expect your posts and you'll see a higher engagement rate. If you can only post once a week, for example, post on the same day around the same time.
📸🙈 Bad photos or no photos
Social media is very visual and adding photos to your posts will increase engagement. To give you an idea, Facebook posts with images get more than twice the engagement than those without. That being said, it's equally important to make sure that the images you're including with your posts reflect the quality of your brand. If your images are of low quality, consumers might get the impression that your products are low quality too. When it comes to Instagram, a platform that's all about aesthetics, this common mistake is especially important to avoid. Consider investing in a quality ring light, or find a spot in your business with good natural lighting to take pictures.
🤝😢 Not sharing content
Everyone has rolled their eyes at that one friend's Instagram account that is filled with selfie, after selfie, after selfie. Well, exclusively posting your own brand's content is the business equivalent of being that selfie friend. You are telling your audience that you are more interested in showcasing yourself than curating a social community that benefits everyone. While this doesn't mean that you shouldn't post about your brand at all, your social media feeds should be a curation of content that will interest your audience in order to build trust and entice those clicks and views. Try posting an article from another page that is relevant to your business, or share an image that one of your customers has taken. So remember, sharing is caring. 😉
💥🤯 Not responding to negative comments
The occasional complaint is inevitable on social media, but don't be worried. While a negative comment on your Facebook page might sting, it isn't entirely horrible for your brand. In fact, it gives you the opportunity to showcase how well your business cares for its customers. It happens to every brand, but it's those who are able to craft an appropriate response, and quickly, show that they put their customers' satisfaction first. Not only does a lack of response to negative comments damages the online reputation of your business, but it also shows that customer service isn't a priority for you. Responding to both positive and negative comments is so crucial that Facebook even has two dedicated metrics about how frequently and quickly you should respond to messages. Remember, social media is about iteration. You try things. Sometimes they work, sometimes they don't, and that's okay. Just keep on posting. Now, go get social! 🚀