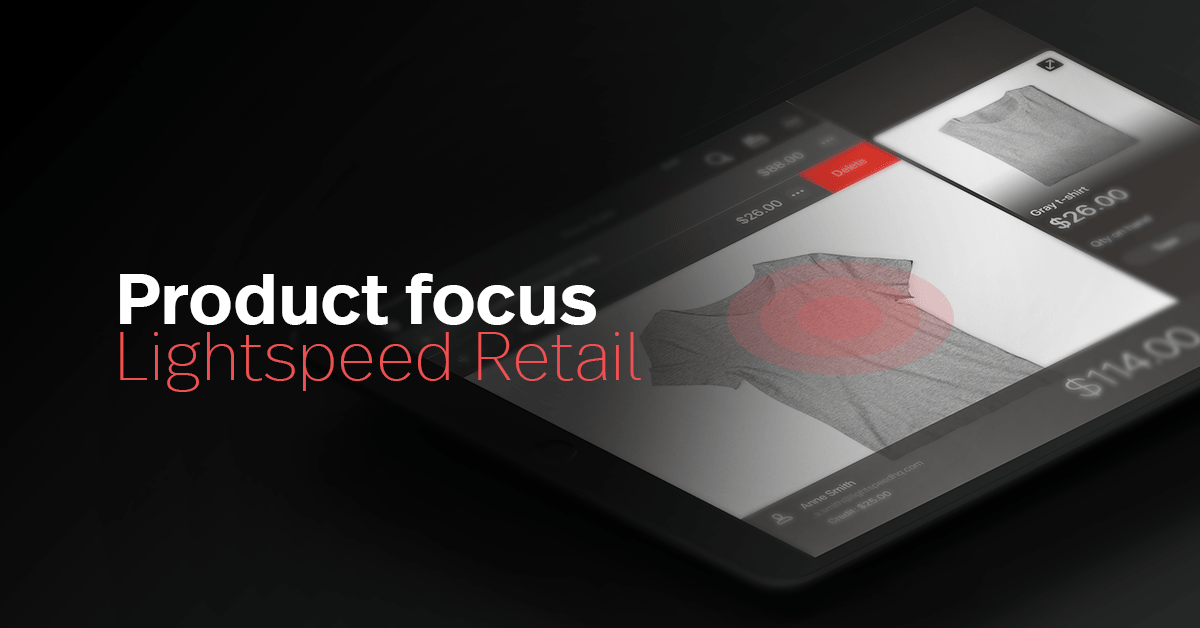 Just before the new year, we released our sleek, new dashboard Home. Now, we're kicking off 2019 with a complete redesign of vendor returns.
Before we take a tour, we want to let you in on why we decided it was time to give this feature a little TLC in the first place — it was the first step on our way to support negative inventory. You asked, so naturally, we delivered. Come Spring 2019, we will be launching a beta for negative inventory!
Want to be the first to test it out? Sign up here to get early access. Let's jump right in!
You'll notice the layout of our vendor returns is now totally different from the original and closely resembles the makeover completed on transfers. These big styling updates are aimed at providing a much clearer and improved user experience, so get ready for more feature updates with this new look and feel. Spoiler alert – next up is purchase orders!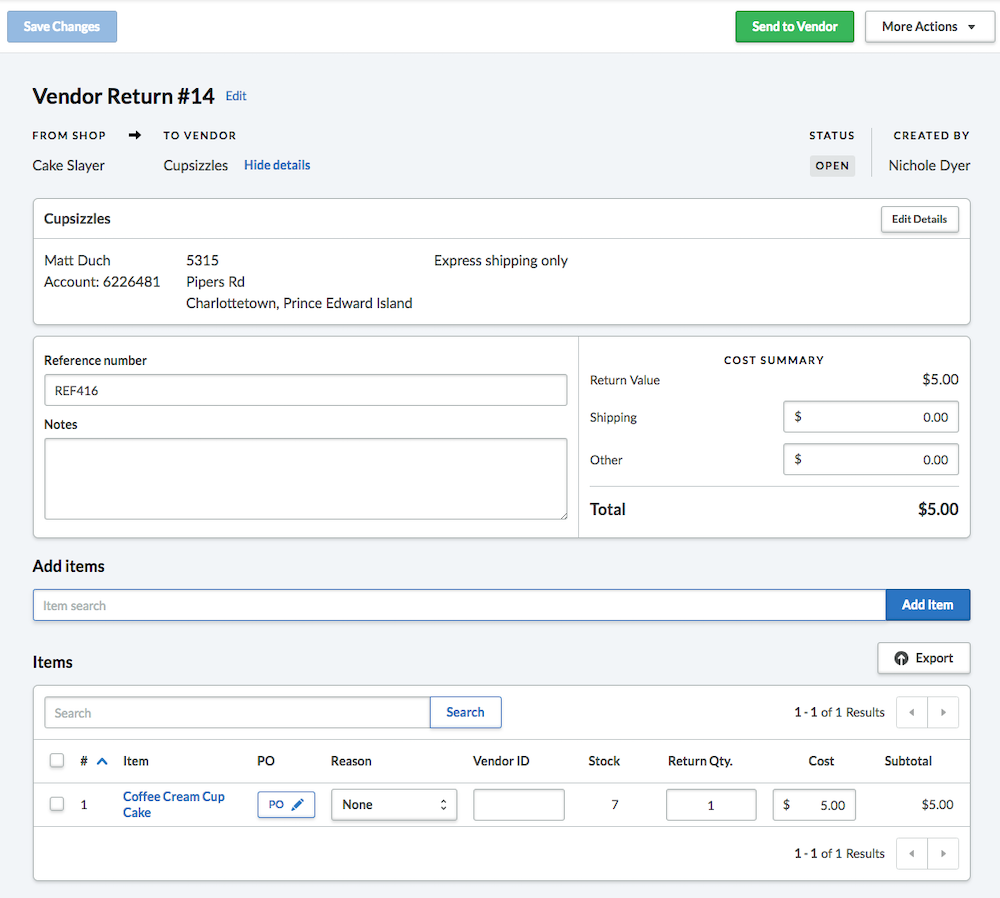 Vendor Returns 2.0 was thoughtfully created to resemble a paper document and to help you know the direction and/or status of your return, which means it has the feel of a packing slip. Vendor information is now visible in the vendor details card and can be easily edited with the proper employee permission.
We also introduced a Created by stamp so you instantly know who initiated the return process. We focused our attention on the item listing to make it easy for you to manage the inventory and quantities on a return. Search or scan an item, add a reason for your return or reference the purchase order the item originates from without having to scroll.
We also introduced a new function that allows you to delete items off a return in bulk. Speed up the return process by selecting or deselecting all the items you wish to remove from your vendor return.
A big change coming in this update is the removal of auto-add for unavailable products to a return. This means you cannot return more stock than you actually have available. The line item will be highlighted to draw your attention to the over-return and require resolution before sending. Once closed and archived, editable fields are greyed out to prevent data from being altered. However, users with the right permissions can unarchive them to make any necessary changes, if need be.
As we continued to focus on item listing, we condensed actions into the More actions button at the top of the vendor return. There you can archive or print the packing slip for your return, or if the return has been sent, reopen it.
These cool improvements to our vendor return tool will help you better manage your vendor relationships, control costs and quality, and reduce errors. The ability to track negative inventory will also be a life-saver when your annual inventory count comes around.
Check out our Facebook Live below to see these changes in action!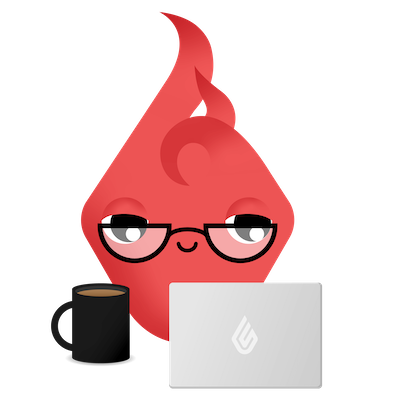 News you care about. Tips you can use.
Everything your business needs to grow, delivered straight to your inbox.