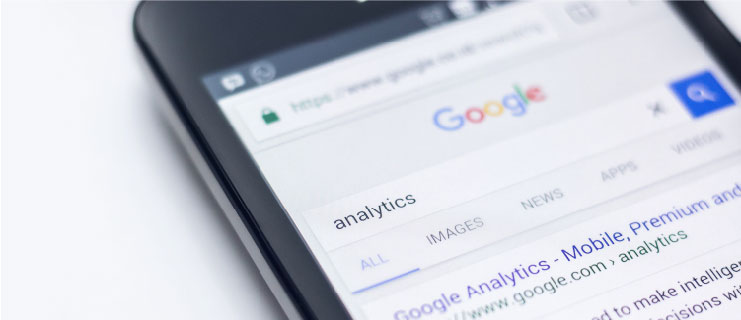 Now that your store has launched and is open for business, you're probably thinking of the next step: growing your sales. Chances are you have a few marketing blogs and guides open in your browser as we speak!
You may have noticed some recurring terms in these articles and have wondered what they really mean and, most importantly, how they affect your business. Here's a breakdown of the three main key indicators and how to include them efficiently in your marketing strategy.
1. Direct and organic traffic
Online traffic is defined by the total of visits to your website and can come from various sources, such as advertisements and posts on social media, recommendations from your customers, emails or search engines.
Direct traffic
Direct traffic is defined by the number of visitors who reached your website by directly typing your website's URL in their navigation bar without going through a search engine. This means these visitors have already purchased from your store and/or are well aware of your brand. Strong direct traffic rates are a good indicator of your brand's notoriety.
Organic traffic
Organic traffic refers to the visits coming from search engines like Google, Yahoo or Bing. The secret for good organic traffic? We've got three letters for you: SEO (Search Engine Optimization)! So how do you ensure that you're well ranked on main search engines? Let's say, for example, you specialize in swimwear: you're going to want to be among the first sites that come up when a potential customer types: "bikini", "bathing suit" and other main keywords associated to your industry category. Make sure that those keywords appear in as many pages of your website as possible; this lets search engines know you're a strong reference and expert on this topic, which positively adjusts your search engine ranking.
As an online retailer, there are two important questions you should be asking yourself (and getting the answers to) when it comes to your store's success:
How many people are visiting your online boutique?

How much in sales (both item volume and their total cart value) are these individuals bringing in?
While there's a direct correlation between your stores online traffic and your sales, it's not always possible to invest large amounts of money in traffic strategies. For some clever tips on boosting your online visibility without paid advertisements, take a look at this other blog on driving traffic to your online store!
2. Bounce rate
Bounce rate is a marketing indicator that measures the percentage of internet users who visited a page on your website and then left without interacting with any other element on your site. This would mean they didn't click on anything, whether it be buttons, menus, a different tab or a "tell me more" CTA (Call to Action). The bounce rate can be calculated with online analytic tools like Google Analytics. Paying attention to this KPI (Key Performance Indicator) can help you better understand the relevance and quality of your website.
For instance, let's say you just posted some Facebook ads promoting a new collection you launched online. Of course, your goal is to make the most of your online visits and have them convert into sales. If you were to find that your bounce rate was closer to 100%, you might want to slow down on paid advertising and invest in website optimization instead. A high bounce rate can be an indicator that your audience is not interested in your page's content. Take the time to create clear, concise and original content, add some beautiful images and include answers to every question a customer might ask. There is no perfect recipe for reducing your bounce rate, although these points are a great place to start. This will require some trial and error until you find what works for your online store.
Is a high bounce rate always a bad sign?
It all depends on the functionality and purpose of your page. If your bounce rate is high and your main goal is to encourage visitors to leave their email address to sign up for your newsletter, it is indeed a sign that you need to revisit your strategy.
On the other hand, if the only goal of your website is to inform customers about your address and opening hours, a high bounce rate is nothing to be worried about.
How can I bring my bounce rate down?
Analyze the bounce rate for each individual page on your site and compare them to see what visitors seem to be interacting with better.

Add more buttons and links to encourage user interaction with your site. For example, you can ask visitors to sign up for your newsletter. CTA links with phrases like "learn more", "add to cart" and "free download" are also a smart way to engage them. You can personalize these and adjust the tone and language according to your target market.

If you can, A/B test different versions of a page to see which one performs best.

Write original content visitors won't find anywhere else.

Make sure that your design elements are coherent with your brand guidelines and that your site is easy to navigate.
3. Conversion rate
This KPI refers to the number of customers who have completed a transaction divided by the total number of website visitors.
Depending on the goals of your marketing campaign, your conversion rate can indicate the number of users who made a purchase, filled a form, left their email address or any other action you may have encouraged them to take. The efforts you'll put toward improving your traffic and bounce rates will ultimately lead to better conversion rate.
It's very important to verify whether your conversions come from paid sources. If you're investing in paid Google or social media advertisements, take the time to study your data and determine whether the money you're spending has a strong ROI (return on investment).
Optimize your inventory based on what your customers buy
See why Lightspeed inventory management software is a fit for your business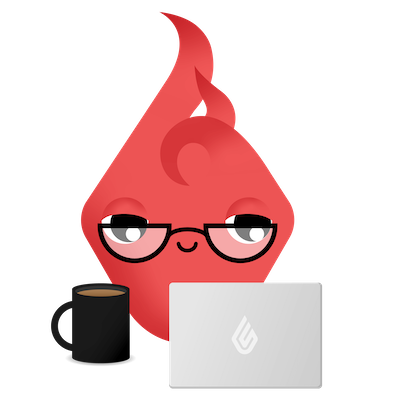 News you care about. Tips you can use.
Everything your business needs to grow, delivered straight to your inbox.