Everyone has a favourite restaurant. But with more than 624,000 restaurants in the U.S., there are plenty of opportunities for customers to stray. Maintaining consistent business from regular customers is a critical (yet challenging) business model for restaurant owners. So, how do you make sure customers stay inside your dining room?
Customer Loyalty Programs have become a primary sales driver for many chain restaurants. According to DataCandy, most corporate restaurants estimate repeat customers spend 67 percent more than first time guests during a single visit. In the never-ending battle for customer loyalty, many small restauranteurs with tight marketing budgets tend to feel like the underdog.
Surprising to some, the National Restaurant Association says more than 7 in 10 restaurants are single-unit operations and more than 9 in 10 restaurants have fewer than 50 employees. You see, a good meal, great service and a positive experience has nothing to do with dining room square footage or number of locations.
Size and budget doesn't have to factor into the customer retention game. Loyalty programs designed for the unique needs of small restaurants are helping to level out today's playing field. DataCandy is one example of loyalty solution providers specifically catering to owners who operate one or two restaurant locations.
So, how do you keep loyal customers loyal and ensure they stay in your dining room? Here are five tips to retain customers in 2017:
1. Work on your first impression
A positive first impression of your restaurant is crucial. Bringing a new customer through the front door is far more expensive than keeping a loyal, repeat customer happy. Put out your best service every day and offer customers the kind of service they're expecting.
2. Communicate with your customers
Effective customer communications will keep your restaurant top of mind. Consumers have a short attention span and competition for a diner's wallet is fierce. Position yourself so your brand, menu specials and unique offerings are present daily. This can be done with mobile apps, loyalty programs, social media or marketing emails.
3. Give customers a reason to visit AGAIN
How do you show customers that you want and appreciate their business? A rewards or loyalty program is a practical way to offer incentives and track a customer's response. By offering customers personalized rewards, you will help establish an emotional connection and entice them to visit your restaurant more often.
4. Customer service still counts
Eighty two percent of consumers in the United States have stopped doing business with a company because of bad customer service. Yikes! Customer service means different things to different diners, so do your research and implement change, if needed.
5. Learn what makes your customers tick
Loyalty programs have evolved beyond paper punch cards. Restaurants can gather critical data via automated loyalty programs to better understand dining behaviors, habits, patterns and purchase triggers. By having a true understanding of consumer preferences, you can develop more targeted strategies and better marketing messages.
Technology can make executing customer retention more doable for small restaurant operations. However, implementing every new technology option will never replace the five customer retention tips listed above.
For those heading to the annual National Restaurant Association Show later this month, you can expect to see plenty of emerging technologies designed to support independent restaurants, including Lightspeed Restaurant and DataCandy (Booth #6475).
Flashy technology and new tools can be very alluring. Technology adoption will keep growing among restaurant operators in 2017, but the process is not without challenges. Cost remains a significant barrier, according to the National Restaurant Association's 2017 Restaurant Industry Outlook.
Before you invest in new technology or processes, ask yourself one simple question: Will it help me retain customers in 2017?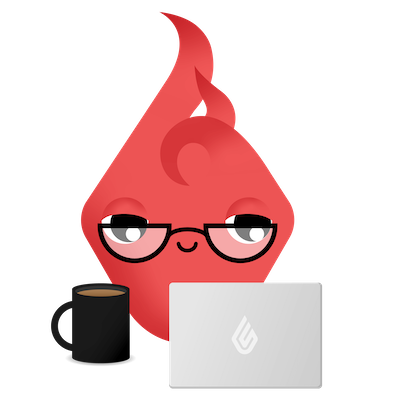 News you care about. Tips you can use.
Everything your business needs to grow, delivered straight to your inbox.