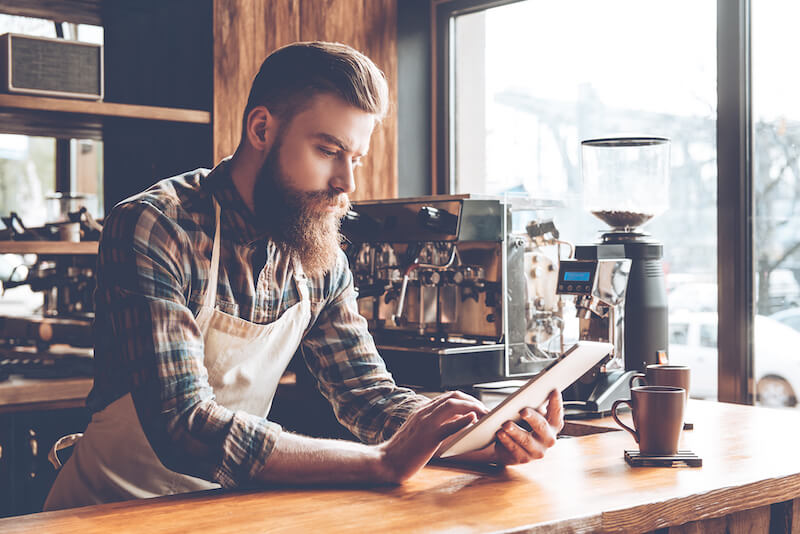 If there's one thing everyone in the hospo industry can agree on, it's that time is of the essence and there aren't enough hours in the day. Be it serving customers, stocktaking, chasing suppliers or checking accounts there's always something to add to your to-do list. Sometimes staying on top of everything is like juggling too many balls at once – you just need a helping hand.
This need for simplicity comes hand in hand with evolving technology and many hospo biz owners are turning to cloud-based point of sale, or POS systems to help streamline and grow their business. A cloud-based POS not only provides everything you need to run your business in one place, it also saves precious time. Time that can be reinvested on business growth and on your customers.
First things first – what is cloud-based POS system?
Point of sale systems
Restaurant POS systems have been the bread and butter of the hospitality industry for decades. Evolving from the humble cash register a POS system is the hardware (think card readers, EFTPOS terminals, etc) and software (the tech that links everything together) that allows you to take payment from your customers.
The cloud explained
Cloud-based POS systems take things one step further and allow hospo businesses to manage everything (not just orders and payment) in one safe and secure place. Cloud-based software, like Netflix or Apple iCloud, store information on the internet via remote servers rather than on a device like a hard drive. Not only does this stop your system from overloading (a potential nightmare if your terminal crashes during peak time), you can access all of your information from any location, on any device as long as you're connected to the internet. This means you can change menus, check inventory, and place stock orders (to name a few) from anywhere! Pretty cool, eh?
No internet? No problem!
If your internet suddenly drops don't panic, you'll still be able to use your restaurant POS system. If you're offline you can still access the main features of the POS like placing orders, taking payment and sales data. As soon as you're back online everything will sync to the cloud and you'll be able to carry on as normal.
Techy talk aside, let's get onto the good stuff!
How can cloud-based POS system help my business?
Up your service game!
The way your front of house operates can make or break a customer's experience. Making sure orders are correct and getting them to the table in a timely manner should be common practice – but mistakes happen, especially during peak times. Cloud POS is designed to streamline these operations so your venue can run smoothly with no hiccups.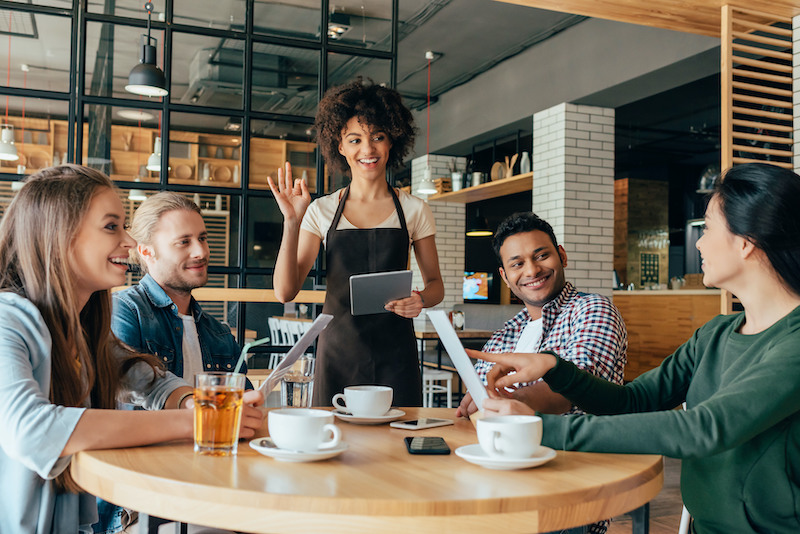 Thanks to the cloud, POS software is hyper-connected, meaning orders can be taken from anywhere in the venue, on a tablet for example, and sent straight to production. This has several benefits:
Saves staff from running to and from the POS terminal to input orders

Gives them more time to focus on the customer

Orders get to the table quicker
Plus, customer requests can be added at the same time and are printed on the same docket – reducing the chance of miscommunication so the customer gets exactly what they ordered.
Peak times can be hectic for any hospo venue and sometimes tables can be left waiting a little longer than necessary. Luckily cloud POS can map out your exact table layout and track dining journeys, with handy colour coding to highlight which tables need attention. This provides staff with a real-time bird's-eye view of all customers, so they know exactly who needs attention and when.
Payments made easy
Cash payments are declining year-on-year, with 37% of payments in 2019 made in cash compared to 67% in 2009*, and current trends point to an increase in card transactions and the popularity of new technologies like eWallets. For customers who love convenience, there is nothing more frustrating than a venue declining their chosen payment method.
*source: Australian Payments Network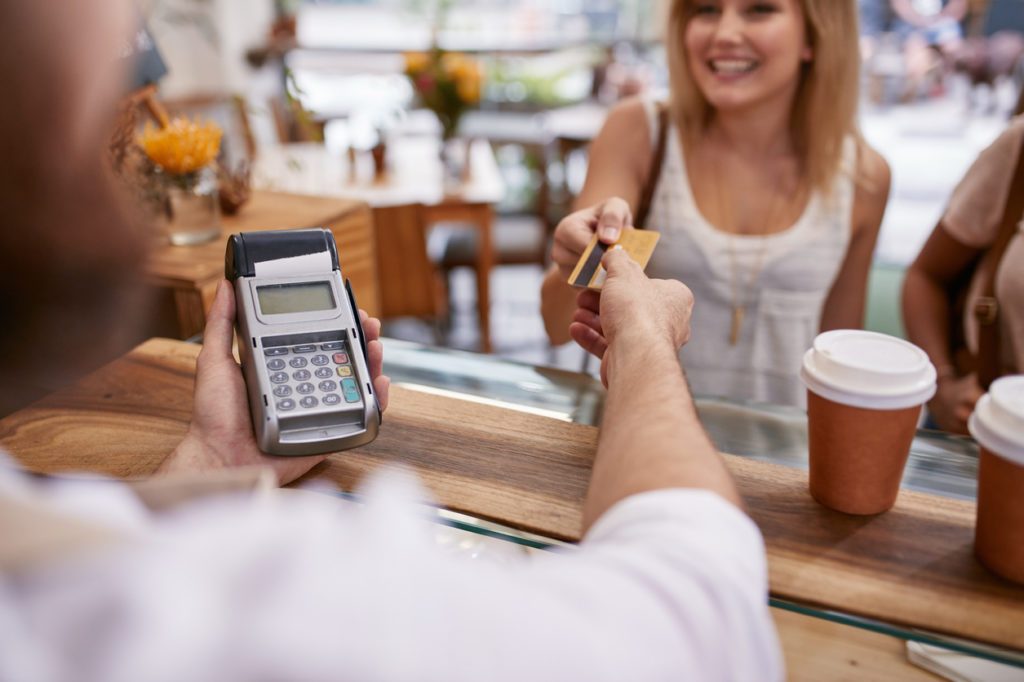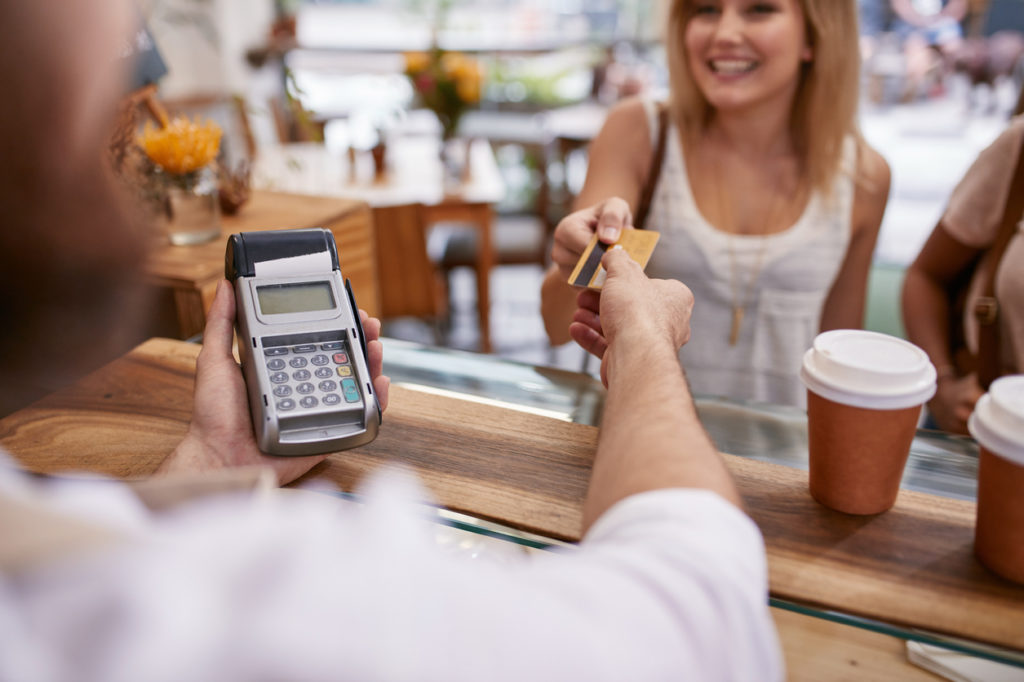 Like any software, cloud POS is constantly updated to meet consumer demands and is compatible with a whole host of payment integration partners. It also allows the POS terminal to automatically sync with payment terminals, such as EFTPOS, in a safe and secure way. This means no more keying errors from staff and faster payments with peace of mind for customers – a win for everyone!
Reconciliation
Let's be honest, reconciliation can be a headache! However, because your POS system is integrated with your accounting package, like Xero or MYOB, all of your card transactions are automatically reconciled! Meaning no more card variances or discrepancies – hooray!
Built-in Inventory
Any hospo business will know that the cost of goods is a large expense for the business. Therefore, keeping on top of suppliers, stock, and costs is crucial. The great thing about cloud POS is that you can monitor all of these things from the same platform.
The built-in inventory allows you to:
Adjust the cost and breakdown of dishes by building recipes

Track fixed and variable ingredient costs

Determine margins by comparing sales revenue, cost price, and gross profit

Input supplier details and assign them to specific items

Automate purchase orders

Reduce wastage

See stock levels in real time
Not only does a built-in inventory take the hassle out of managing stock and suppliers, it can help to reduce expenses and waste, while increasing profitability and saving precious dollars.
Teamwork makes the dream work
One of the most powerful benefits of cloud POS software is its compatibility. This means it can seamlessly integrate with a number of technologies like accounting tools, employee scheduling software, marketing programmes, and delivery apps.
Integrating your POS with other partners is a great way to both manage and grow your business. Whether you want to integrate with UberEats or an accounting tool like MYOB, letting the systems talk to each other makes your life easier. Info and data can be synced automatically to the cloud POS, giving you full visibility in one place rather than flicking between systems.
Remember! When choosing a cloud POS it's important to understand what partners they integrate with – do they align with your operations and goals? View all of Lightspeed's current integrations.
Make data-driven decisions
Data is king when it comes to making decisions and analysing what does or doesn't work. As cloud-based POS systems are integrated at every point of the journey they contain a wealth of data and are a great source of information when it comes to growing your business.
One-click reports offer instant insights into everything from daily sales to comparison reports to staff attendance. Plus, a live sales reporting app gives you access to real time sales data even if you're off site – allowing you to make snap decisions if necessary.
Having access to all your data in an easy to read format is the best way to really understand the dynamics of your business. From this, you can spot trends, pinpoint areas for improvement and understand customer behaviour patterns. All of this information can be combined to make data-driven decisions to really grow your business.
Grow with Lightspeed POS
A seamlessly integrated cloud-based POS system, like Lightspeed, gives a holistic view of your business and can do so much more than simply take orders and payments. Not only does it streamline your service, it gives you powerful insights and takes the hassle out of day-to-day business management – giving you the time to focus on growth.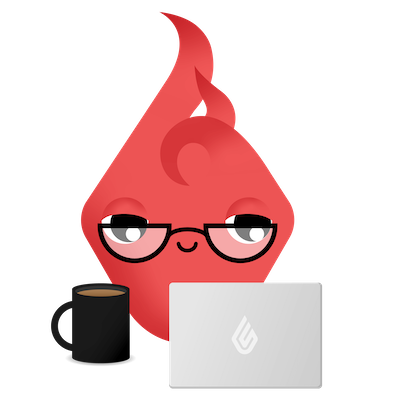 News you care about. Tips you can use.
Everything your business needs to grow, delivered straight to your inbox.