Restaurant
Camberwell's Latest Coffee Joint Takes Quality Roasts, Baked Goods, And "Service With A Smile" To A New Level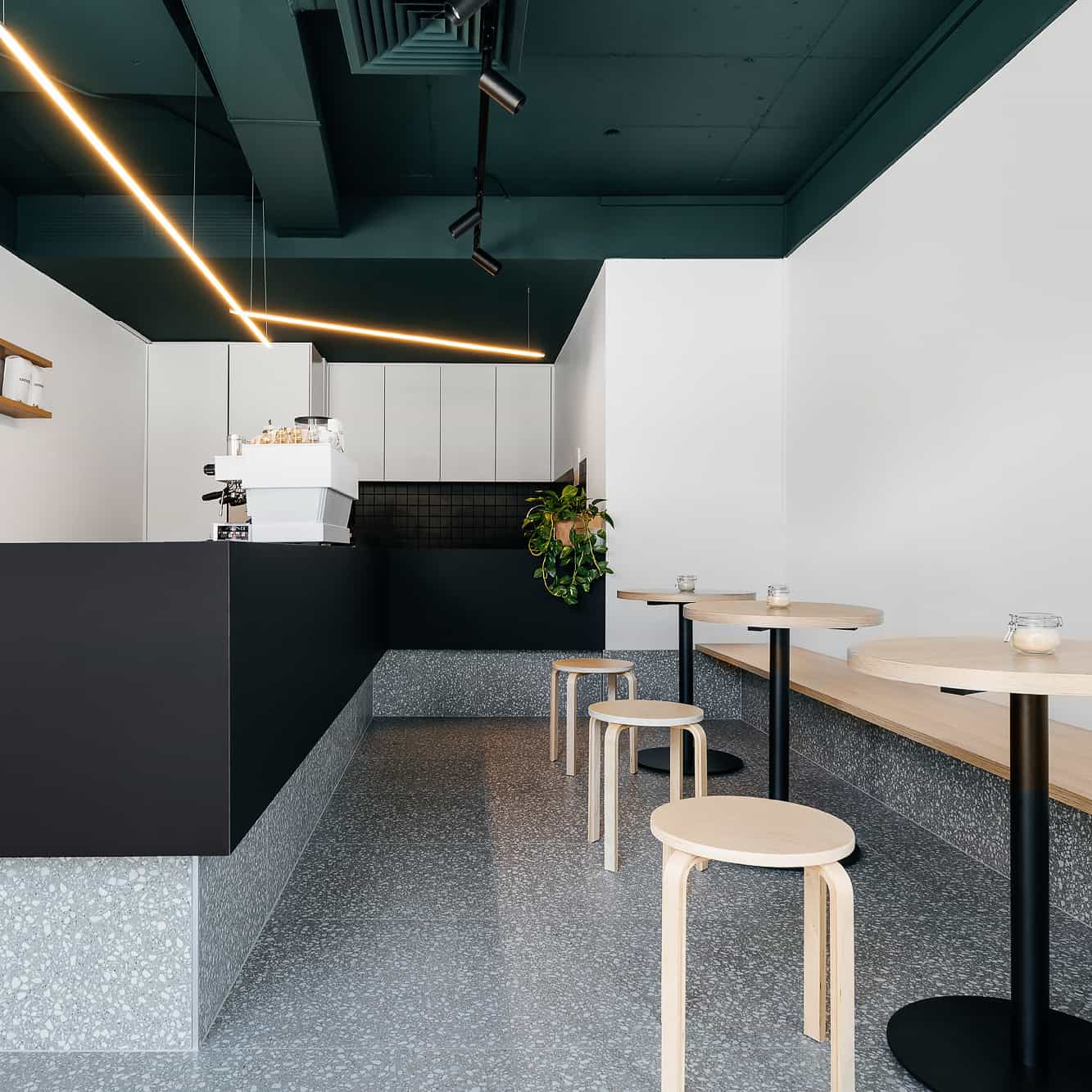 We know that the coffee market here in Australia is super competitive, and it takes a special touch to create an atmosphere with an on-the-go menu selection that stands out in a sea of so many epic coffee joints. Daniel Dick (Dan), Nigel Coffee founder, definitely has that magic touch, and he's no stranger to the coffee industry, either.

Dan was one of the original co-founders of the ever-popular Age Of Sail Coffee Brewers and most recently has been serving as the International Wholesale Manager for ST ALi Coffee Roasters.
Nigel opened their doors in early 2019 to coffee lovers in the Melbourne suburb of Camberwell, ticking all the boxes when it comes to a quality cup-o-joe, unique and delicious offerings, great vibes, and service with a smile. The atmosphere is warm, friendly, inviting, and the team serves up mouth-watering treats that are actually baked on site by Dan's wife. It's clear to see how these guys are already tipping the scales on (homemade) brownie points as far as neighbourhood coffee shops are concerned, and they've only just begun.
We caught up with Dan to discuss his love of good coffee, how his business is already killing it, and why he uses Lightspeed to help run a tight ship.
What is your reason for being?
When I finished high school, I moved into restaurants and eventually decided university wasn't for me. I didn't want to work at night, so I got a job in coffee at a café, and that developed my passion for it. I knew I'd always wanted to open my own venue down the line, so the process for me was to develop as much experience as I could. Any time I felt like I'd outgrown a location, I was pretty quick to move on to the next thing. That took me to a couple of really coffee-focused venues where I was able to develop my understanding of how to do coffee well, most formatively being ST ALi coffee roasters who I have worked with for a number of years in various capacities.
When I entered Age of Sail, we took a landscape that was a pretty dense corporate environment with the idea that if we paired really high-quality coffee with great service, we'd have a relatively captive market. We were extremely successful in that. So, I looked at Nigel as an opportunity to re-apply that model into a different location entirely, this time by myself.
People that live around Camberwell enjoy the finer things in life, so I recognised this as an opportunity to serve high-quality coffee in a similar landscape to what I had previously developed.
We called it Nigel after my grandfather who passed away last year. He was a man of the people in many ways, and the idea of a community and a community-based offering was really strong in the way we shaped what the business was all about. He was like the king of any room he was in. And he always brought people together.
In many ways, that's how I feel about coffee shops and cafes – the beauty of having a really small and intimate space is that it forces people to be comfortable with each other. That's essentially what I set out to do – open a business that was so close-knit and had such an enhanced sense of community that no one who walked in there would ever feel like they were a stranger.
Who are the main players?
My wife, Alex is my business partner – she works at the Australian tax office, and we took a lot of our inspiration and the way we structure our service model from her personal experiences. In a lot of ways, she's the sort of quintessential customer that we're looking at. She works in an extremely dense office environment in the city, so we took her experience to shape some of what our offering has been.
The other major part as I mentioned earlier was ST ALi – they've been a massive part of helping us grow, and they're one of our main representatives. I've got a really close relationship with a lot of the people there, but the most significant one is with the owner, Salvatore. The company has been extremely supportive in giving me the time and freedom to set up Nigel. I take it personally that they've done that, so I try and represent their brand in Camberwell as much as possible– it's an area where they don't necessarily get as much exposure as they do in other parts of Melbourne. Salvatore and the team have definitely played a part in my business, to the extent that their in-house graphic designer actually did my branding package.
We heard that your wife makes a lot of the food?
One of Alex's passions is baking on the side, so she and I did a lot of the R&D together. We don't have to rely on her baking on the weekends as much as we did at the start, but she definitely comes in once or twice a week to put something new on the counter. We've got our core items that she's curated, and some really beautiful biscuits, brownies, and muffins that we serve daily. That's a really good point of difference for us because a lot of cafes roll out really high-quality stuff, but it's more or less generic. It's fully emblematic of who we are as individuals, but also as professionals. I think there's something really nice about a spot that's trying to embrace the neighbourhood that it's in, as well as the community. There's nothing that's more inviting than the smell of freshly baked cookies. I think if we took the cookies and muffins off the menu, we'd have a customer mutiny on our hands.
What's your mission?
Hospitality is a relatively simple proposition – you make delicious things, you be a good person, you're nice to people. Then you can successfully cultivate an environment that's exciting and comfortable for people to be in. The difficulty that people face a lot of the time is being consistent in their approach to that. As I've said, you know, what we've done is try to create a really intimate space so it doesn't give you any margin for error. Everything that you do is exposed to people. I think our mission is just to give people a little element of escapism in their daily coffee experience, and hopefully, one that's like nothing else in the area.
What are some of the failures that you've drawn from, both in previous businesses and in this new one?
I think you need to be patient, it takes time to forge relationships with people, especially when they have established relationships with other traders in the area. They don't take those relationships lightly, so won't just switch over because something newer and shinier has popped up.z. You need to earn loyalty. That takes time. You also have to be pretty dynamic in that if you do recognise that something isn't working, you should be ruthless in culling that, and not letting it feel personal. On the flip side, when things work, you need to be able to find out how to maximise and leverage off of them to get the best benefits, both commercially and from a customer satisfaction perspective.
If Nigel were an animal, what would that animal be?
I reckon we would be an old chocolate lab – the sort of dog that you see at a cafe that everyone falls in love with and pats. It asks nothing of anyone, but it's just really friendly and always there.
Aside from the food and the community vibe, is there anything else that you would say sets your brand apart from other coffee companies?
We try to create a really holistic experience for customers. One of the things I emphasise with my staff is a level of person-ability that you might not get at other venues. It comes down to really simple and tangible things. Remembering people's names and coffee orders have become a really significant part of how I try to develop my team. We'd get to the point at rush hour where there'd be a line of people out the door whilst I was on the till taking orders, and none of them would have to tell me their order. They'd walk up, I'd know who they were, I'd know their coffee, they'd hand me money and I'd just ask how their day was. It's those little simple things that change it from a transactional relationship into a real relationship. I think that the level of intimacy in what we've tried to cultivate is what sets us apart from other people.
I have this little technique as well where if there's no one to serve, I'll do a little lap out onto the front pavement and see if I can recognise anyone coming. When I do, I'll walk back in and get the baristas to make their coffee. By the time they've walked in, they'll literally walk up to the till and we'll be handing them their coffee already. It never ceases to amaze me how blown away people are by that.
Dan's wide breadth of coffee knowledge, coupled with his experience in the industry, have both enabled him to cultivate a customer experience in Camberwell that's truly unique. He also makes it abundantly clear that Nigel exists for the people.
"We serve at the pleasure of the community and hope that everyone comes and enjoys it, loves it and lets us know. I've always said that we're not perfect – we make mistakes when we serve people, and unless you have the opportunity to reconcile with people, then you don't know and you can't fix anything. That's one of the things I've tried to emphasise. It's a place about community, and communities communicate."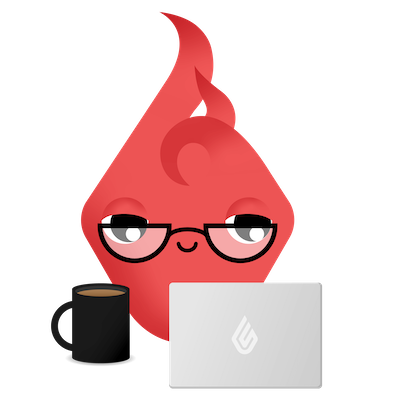 News you care about. Tips you can use.
Everything your business needs to grow, delivered straight to your inbox.