Canada's 150th year of confederation and Montreal's 375th anniversary has me thinking: we have a lot to be thankful for, and in this past decade especially, we have seen a lot of change. In the 12 years since I started Lightspeed, Montréal has become an epicenter of technology in Canada. Startups in the city are thriving due to its creative entrepreneurial ecosystem, the city's vibrant cultural atmosphere, record-setting investment and a strong sense of community around homegrown businesses. There is support for innovation, for pushing ahead, and for finding new ways to do things. Advancements in tech have driven us forward, but what I find makes Canada unique goes above and beyond my experience in the tech sphere.
Canadian diversity going global
In many ways, the cultural diversity and inclusivity that Canada is known for worldwide was the springboard for the cultural non-profit, Never Apart, which I founded in 2015. Using Lightspeed's former office space in the heart of the Mile-Ex neighborhood, Never Apart features 12,000 square feet of gallery space. We support music and arts in the city, promoting community and inclusivity among all groups. Our monthly online magazine enables messages to go global through the local programming that we produce at the centre. Canada is also home to "Plus 1", which was founded by former Arcade Fire band member Marika Anthony-Shaw. The organization has created an exceptional community that connects musicians, singers and bands with important causes by donating one dollar from every ticket sold.
Building strong communities in retail
In the retail space, we see that local retailers are doing incredible things across Canada: creating innovative new business models that focus on brand experience, boosting "shop local" movements, and putting Canada on the fashion map – to name a few things. When I had the incredible opportunity to host a retail round table with five of our independent customers in Toronto this year, our insightful conversations reiterated that retailers are agile, they're willing to try new technology, they're embracing change, but most of all, they're optimistic.
Toronto-based company, Lovers Land, which offers a unique imported range of bridal gowns and modern women's clothing, is an example of a Canadian retail business that is embracing change. The company finds the majority of its community through an online platform, and they devote numerous hours a day to curating their digital and social media channels. Their service is customer-centric and meant for longevity, building relationships with their brides and customers that transcend the wedding day.
Coming together with food
Canadian restaurateurs continue to add to the mosaic of international cuisine in Montréal and across Canada. In Montréal, we saw the emergence of the Haitian-inspired Agrikol, imagined by Arcade Fire band members, artist Roland Jean, and Toronto restauranteur Jen Agg. In Ottawa, Kettleman's Bagels is a restaurant with unwavering commitment to the high quality of their homemade bagels and the quality of their customer service. Putting the needs of their customers first, Kettleman's stays open 24 hours a day, 7 days a week, 365 days a year – and they've been doing this for the past 18 years! There are many Canadian businesses to be proud of.
Canadian Influence
Beloved Quebec celebrity chef Ricardo Larrivée and his wife Brigitte have expanded their media empire to the retail and restaurant sphere with Espace Ricardo, a welcoming kitchen supply store that connects to Café Ricardo. The combination of both a retail shop and café makes for an incredible brand experience that is well worth the visit.
Picoum.com, founded by Canadian media personality Isabelle Racicout, has taken the art of influence and turned it into a go-to lifestyle resource for women.
As the founder and CEO of a company, it has been exceptional to see how Canadians contribute to the retail and cultural landscape of our country. These businesses are truly the backbone of the Canadian retail sphere, and it is inspirational to be part of this movement in a country where local businesses are empowered to thrive.
In summary, of all the amazing companies and organizations mentioned above, there is one note about Canada that is at the forefront for me: community. The best method for growth is through meaningful connections. Lightspeed is founded on the customer-centric approach, bridging the connection between retailers and technology. Thinking about where we came from, but also recognizing how far we have to go in some areas, I'm optimistic about the future: for business, for retail, for social responsibility.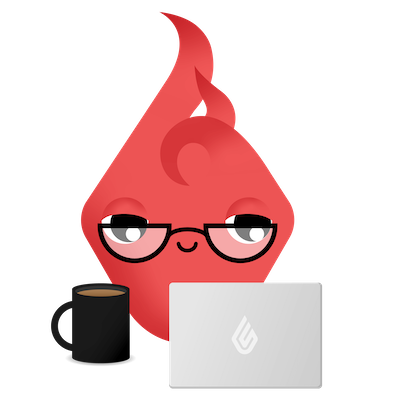 News you care about. Tips you can use.
Everything your business needs to grow, delivered straight to your inbox.