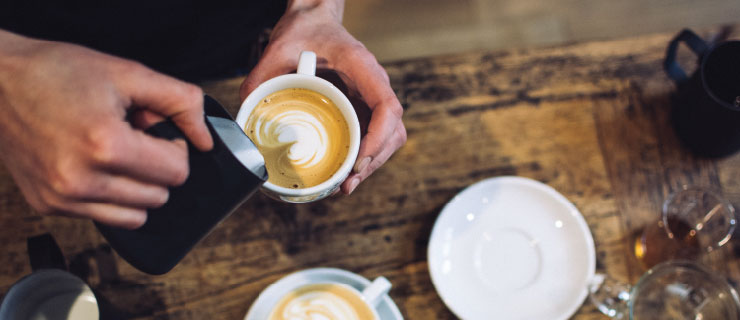 As the old saying goes, I may not know art but I know what I like. And I like coffee. Also, for the record, I know art pretty well, but that's neither here nor there. Back to the coffee. If you've been in a specialty coffee shop lately – and I know that you have, because someone has to be buying all this coffee – you've probably watched a barista carefully drizzle steamed milk into a cup of espresso in such a way as to make you think, "OH MY…. HURRY UP I NEED MY COFFEE." It's hard to stay mad, though, when you're presented with a beautiful, consumable work of art.
That kind of leaf pattern is pretty much the go-to for most baristas, as it only takes a little practice (and a perfectly brewed espresso) to yield good results. But any artistic process goes through an evolution, as artists are inspired by and often in competition with one another. Techniques are refined. Antes are upped. Next thing you know, there's a Latte Art World Championship and baristas everywhere are pushing the medium to new limits.
Here are 10 designs that almost—almost—make someone not want to have their drink.
1. The Latte Flashback
If you were in a movie, and you started to reminisce about that time you drank a really great cappuccino, you'd close your eyes and smile while the image around you went soft-focus and dissolved into steamed milk froth. This latte depicts your future self feeling nostalgic for the drink that you've yet to try.
2. The Rose By Any Other Name
The perfect latte for early spring. It'll warm you up during the still-chilly mornings, while giving you the energy you need to get through your longer day.
3. Hello Coffee
There's nothing more irritating than dropping $3 or $4 on a latte for your toddler, and then the little bugger just sits there and won't drink it. This smiling kitty will be sure entice your youngster to have her morning cup before another tough day at kindergarten.
4. The CoffeeBot 9000
When the robots take over, it doesn't have to be all apocalypse and terror. Humans love coffee, and this will be a much more gentle way to enslave us.
5. The Man's Best Friend
The cappuccino that answers the age-old question, Who's a good boy?? The answer: You are! Yes, you are! And this your treat.
6. Bringing Humpty Back
The modern whaling industry hunted humpbacks nearly to the point of extinction. The global population of these majestic creatures fell by an estimated 90% by 1966, when the practice was outlawed. Enjoy your latte!
7. The Skull-n-Scones
Enjoyed in moderation, coffee actually provides a number of health benefits. This helpful latte art is a reminder to take it slow.
8. The Mangiato
For those of you who like a little Japanese Manga incorporated into your morning ritual, this macchiato bears the face of the popular character Naruto. It's the drink of choice for the adolescent ninja who dreams of one day becoming his village's Hokage.
9. The Froth is Out There
Have we ever been visited by alien races? I doubt it. If we had, they never would have left after trying coffee.
10. The Morning Nightmare
Just because you've woken up doesn't mean you have stop being haunted by horrifying images. But instead of running away scared, you can just stir some sugar in and be done with this beast.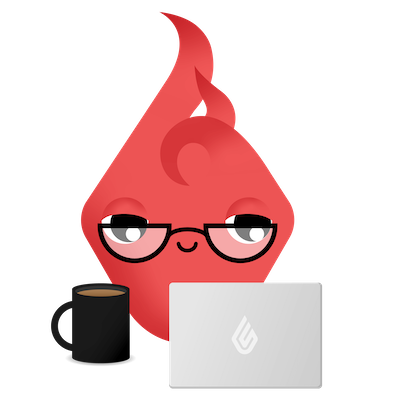 News you care about. Tips you can use.
Everything your business needs to grow, delivered straight to your inbox.