Restaurant
How Does Chat Thai Keep Up With Decades of Steady Growth? They Start Their Own Farm, Naturally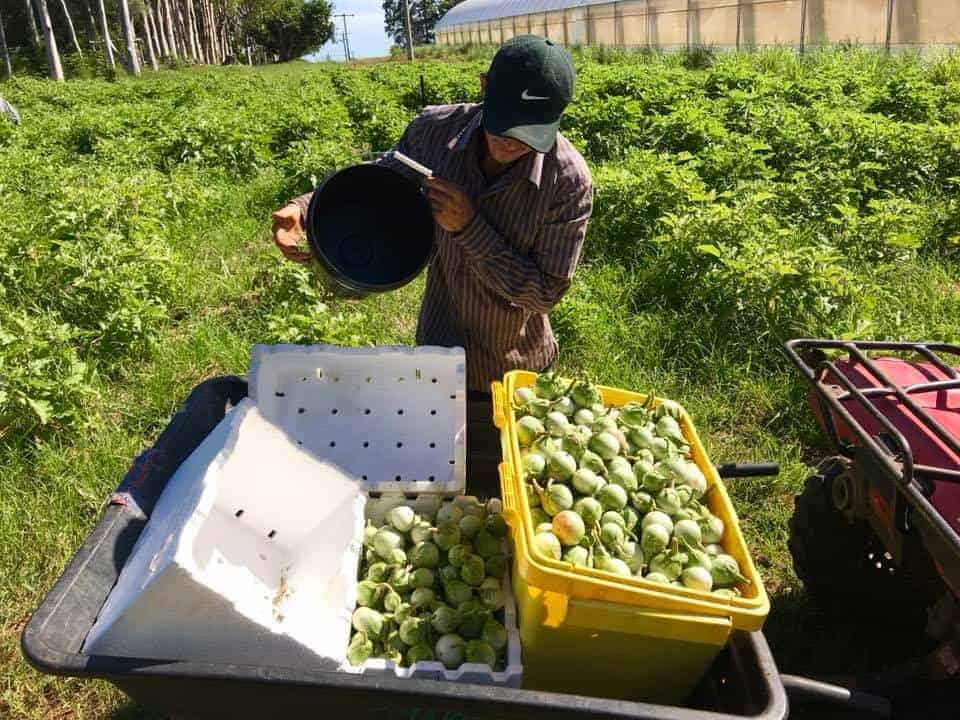 We spoke to Matt Anderson and Palisa from Chat Thai about their organic farm which supplies produce for their multiple restaurants.
Chat Thai has been consistently dishing up some of Australia's freshest, most flavourful and authentic Thai food since 1989. Some may even argue it trumps that of its founder's own motherland (yes, we're talking about Thailand), and to call the family behind this popular Sydney establishment innovators in the restaurant space would be a colossal understatement.
They currently grow the bulk of their own ingredients needed to feed their six locations, plus another at their Boon Cafe. They're some of the most dedicated, hard-working and passionate restaurateurs we've met and the more we get to know them, the more we fall madly in love with everything they stand for.
When Matt Anderson met his wife, Palisa, daughter of Chat Thai restaurant founder and chef, Amy Chanta, he didn't really know anything about farming.
Today, he and Palisa are responsible for growing most of the produce served at the family-run chain which has become a full-fledged Sydney institution, known for its fresh, seasonal ingredients. Suffice to say, things have changed a bit. They also spend a lot of time on their Boon Luck Farm in Byron Bay – the farm that's been responsible for growing Chat Thai's food for the past two years, receiving its organic certification in 2017.
"I had no experience in farming when I met Palisa, but the moment we bought our farm, we took a course about basic organic farming and we went headlong into it," Matt says. "My wife had dabbled around with growing her own vegetables in Sydney and always thought it would be cool to grow on a commercial basis."
Chanta and her family have always taken pride in the consistency and quality of ingredients, but this dedication to quality can make sourcing produce challenging, particularly given Sydney's climate. Before Matt and Palisa started Boon Luck, they would have trouble finding certain ingredients. Traveling to other parts of Australia for produce became common practice.
"Sydney is not Thailand," Matt says. "Some of the things that grow in the summertime, you can't get May through December, so we would go up north to places like Darwin. But it started becoming harder and harder to find people who weren't spraying the produce and chemically treating the soil, so we found a way to grow the vegetables ourselves. In Byron's climate, we're able to grow 85-90 percent of the vegetables we need. It's a bit cooler, but we can cover that by sourcing from other local growers."
Health benefits of locally grown produce
There are obvious health and environmental benefits to farming sustainably and in-house, but there are some unexpected benefits that Matt shares with us as well. One is that ladybugs are particularly sensitive to chemicals and it's very rare to find them on conventional farms, but Matt tells us that he and Palisa have tons of ladybugs of all colours of the rainbow.
"Our farm is full of ladybugs which is great. And other pests unfortunately, but that's the environment we're living in. It's a small price to pay to witness biodiversity on a farm."
Additional benefits of consuming locally grown, organic produce is that you're not contributing to the contamination of the water table, and farmers tend to be extremely healthy. You're also doing your gut a favour by actually feeding it with friendly bacteria. Matt shares with us that his family is very healthy as well, and that his children haven't had a single sick day of school for the last two years.
"People are starting to realise that what you put into your body is what you get out. If you're eating conventional, perfect-looking produce, you're not eating nutrient rich produce. Most doctors recognise 90 percent of the issues that we get as humans stem from an issue with the gut. Go to the market and look for the ugly non-uniform food. That's where the nutrients are!"
More restaurants are jumping on the sustainability train
Australia is at the forefront of the sustainability movement and other green initiatives. The country as a whole collectively tends to take climate change and the importance of quality food much more seriously when compared with many other parts of the world. When asked about other restaurants hopping on the organic and seasonal produce bandwagon, Matt shares that many are following suit, and that Chat Thai is certainly not the first.
"A lot of the key players in other countries from the restaurant side are adopting the movement," says Matt. "Places such as Noma now are seasonal and organic, and are essentially foraging their food. Then, there are a lot of copycat restaurants which is good – people are going for more expensive and seasonal produce, and changing their menus seasonally. This is good for our health and for the health of the environment because there's no trucking or flying in any out of season ingredients."
The farmer-consumer connection
In rural settings where farmer's markets are ever-present, there still exists a strong connection between the grower and the consumer. This connection, however, doesn't really exist elsewhere anymore, particularly in urban centres.
"It's normal to get identical produce from the supermarket and to watch TV shows about chefs, not growers," Matt says. "It's totally acceptable to pay $200 per head for a special meal curated by a famous chef (but not actually even cooked by them 99% of the time), so why is the grower of the items that go into the meal ignored and underpaid? This is the challenge of the next decade. To build on the growing awareness of the health aspects of quality organic food and bring the attention back to growers."
Despite Chat Thai's steady growth over the past twenty-nine years, the importance placed on quality ingredients is higher than ever. Delivering customers with meals that are not just rich, flavourful and authentically Thai, but quite literally made with nutrient-rich, homegrown ingredients is one of the many reasons why this Sydney favourite continues to be a hit. The family behind Chat Thai have poured a lot of love into their brand over the years, and their passion for delivering a quality plate of food to every customer that walks in the door is undeniable.
"There's no excuse for people in the restaurant industry not to investigate alternatives to conventional products," says Matt. "Prices on organic are coming down, and customers are beginning to accept higher prices for organically grown food because they know it's good for their health. The result is that they save on doctors bills and time not spent away from work. There's starting to be a broader understanding, and hopefully other restaurants will follow the lead."
Lightspeed helps Chat Thai focus on what matters: quality ingredients
"My wife and I are constantly talking about how much we work," Matt says. "But we work in a really healthy organic environment and we get to watch things grow. When we're out in the field and we're sweating buckets, we rehydrate with apple cider vinegar, fresh-shucked coconuts or cane juice and water, so we're kind of doing a detox while we're up there. It's great work and it's really fulfilling."
Running a popular chain of restaurants and growing most of your own produce is no easy feat by any stretch of the imagination. Matt and Palisa are constantly on the go with little time to be onsite at every venue. With Lightspeed, the duo can manage their entire operation centrally and inject greater efficiency into every area of the business, from more streamlined kitchen workflows to automated accounting syncs and menu tweaks or pricing changes that need to happen on the fly.
After wrapping a long day on the farm, managing an entire staff and raising a family, Lightspeed is just the blessing they need to keep on top of it all.
"Lightspeed provides us with excellent on-site and off-site support," Matt tells us.
It lets them keep the focus on the quality of their food so that they can continue to be innovators in the space as they grow, while serving up the best–and freshest–Thai food in Sydney. We're also convinced those fresh-shucked coconuts give them superhuman powers, but it's clear that the family's dedication to their vision and belief in the quality they provide is the real secret to their success.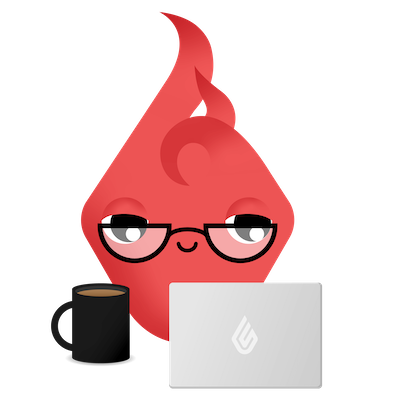 News you care about. Tips you can use.
Everything your business needs to grow, delivered straight to your inbox.