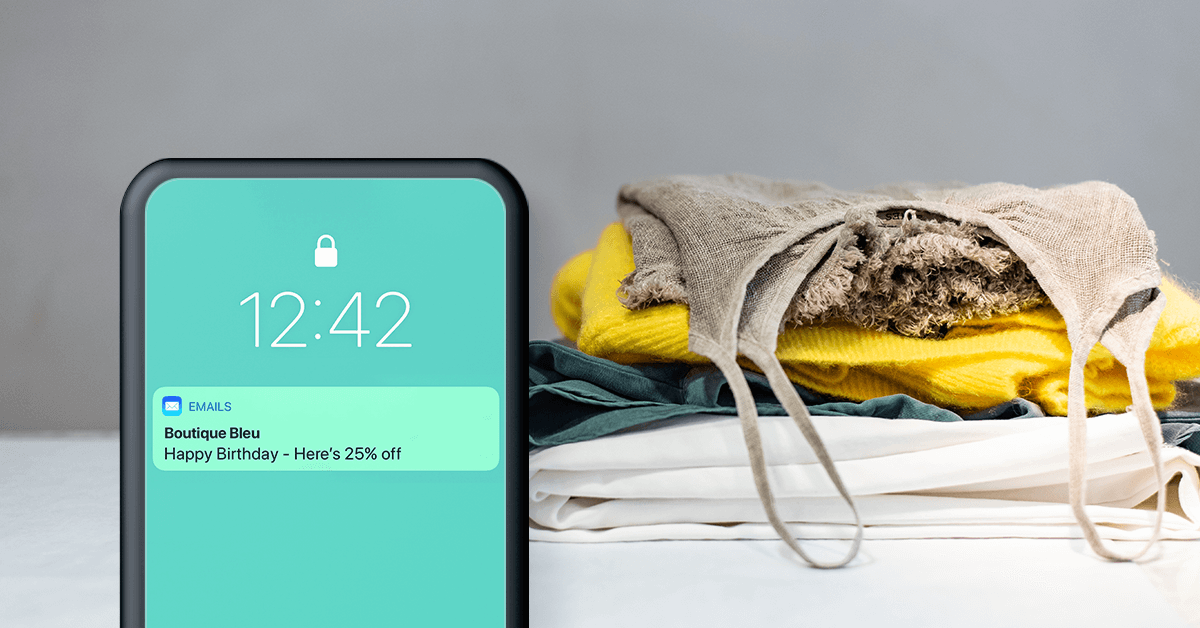 How many customer loyalty programs are you signed up to? How many are you aware of?
The loyalty program has become an embedded part of the retail industry. Most shoppers are aware of at least one or two customer loyalty programs (even if they're not part of them).
Bond Brand Loyalty and Visa's annual Loyalty Report surveyed 55,000 consumers and found that, on average, they were a member of 14.8 loyalty programs. But they were only actively using less than half of them (6.7).
Clearly, just offering a loyalty program is not enough to actually foster loyal, repeat customers. So, what's actually driving customer loyalty? And why do some programs work when others don't?
What is a customer loyalty program?
A customer loyalty program is a way to keep customers coming back to you. It rewards repeat visits and purchases. This is important because it's one thing to secure a customer—it's another to keep them.
The classic customer loyalty program that most of us are familiar with is based around collecting points or stamps with each purchase. These then add up to rewards from discounts to free products to credit to spend with the brand.
Some brands now also reward other interactions with customers, but the premise is the same. You connect with the brand, you get a reward at the end.
Personalization in customer loyalty
The problem with so many of these loyalty schemes is that they're generic. Everyone gets the same offers, the same rewards, the same messaging. While you could argue that this democratizes the program, it also means it's rarely a factor when deciding where to shop.
According to Neiman Marcus' former VP of customer insight and analytics Jeff Rosenfeld, "Personalization is the new loyalty."
It's a sentiment that makes sense given that there are more brands than ever before, all competing for your customer's time and money. One way to cut through the noise is to personalize your customer loyalty program to each shopper.
There's a huge opportunity here. The Loyalty Report found only 2 in 10 people are satisfied with the level of personalization in customer loyalty schemes. However, it also noted that personalization done well can drive a 6.4x lift in loyalty program satisfaction.
Customer expectations around personalization are high. But so are the potential rewards. If you can personalize the way you interact with each customer, then you can drive greater loyalty. This will give you greater insights into the customer which can further improve your personalization and further increase loyalty.
How to get personalization right in customer loyalty
A lot of personalization comes down to using what you know about your customers. Big brands may have lots of data about their shoppers, but that doesn't mean they're using them effectively. Smaller brands may already be closer to their customers, which can help in knowing how best to communicate with them.
Case and point: Lightspeed Loyalty.
Since it's integrated with their point of sale (POS), retailers can capture all their customer's sales history, aggregate it into customized profiles and offer them promotions that are based on their purchase history. Neat, huh?
For example, if your customer just bought a pair of jeans, they don't want to receive adverts for that same pair. But a curated email about how to style those jeans plus related products (belts, shirts, etc) that work well with them is likely to get their attention and engagement.
Personalization is all about choosing the right channels, the right place, the right moment and the right message. Getting all four of those right at the same time is personalization gold. But even managing to get one or two right can drive real benefits.
It's not just about personalization on an individual basis either. Customer loyalty programs can provide insights that can change the entire way you do business to become more individualized.
For example: NikePlus
NikePlus is the footwear giant's customer loyalty program. It offers all sorts of rewards and benefits without the point collecting.
Members can get everything from free delivery to free products to early releases to special treatment in-store. Given that it's free to sign-up it's a no brainer for most Nike customers to join up.
Nike's loyalty program is not about making more sales specifically. Instead, it is a way for the brand to better understand their customers—how do they shop, what are their fitness goals and challenges, what do they like, what don't they. This data is improving the way it does business by letting it personalize its retail experiences.
The ultimate example of this is the Nike by Melrose store in L.A. The whole space is designed to fulfill the needs of NikePlus customers.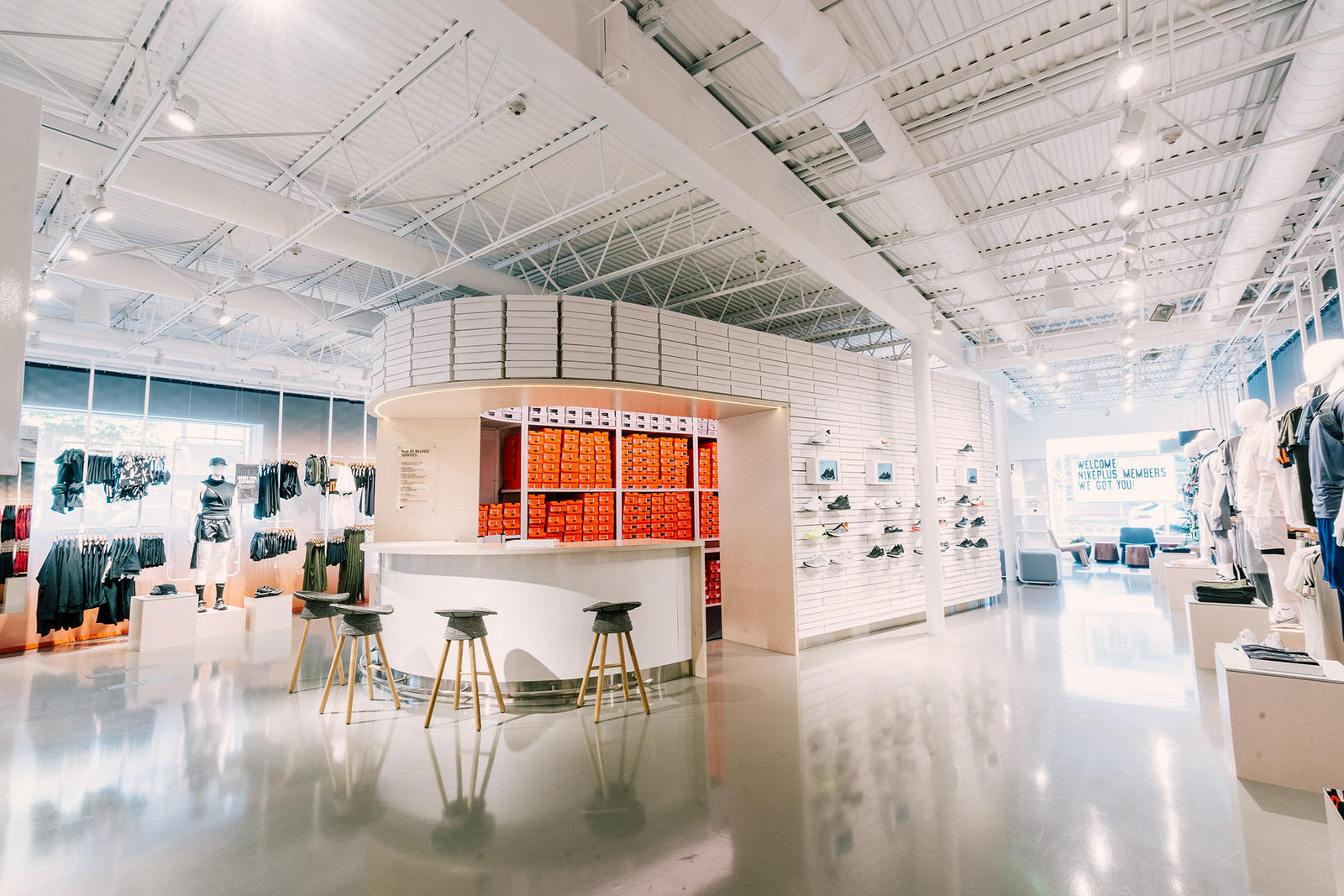 Image source: Nike
This is personalization of the highest order. It's simultaneously connected to the customer loyalty program and at the same time not rigidly married to it.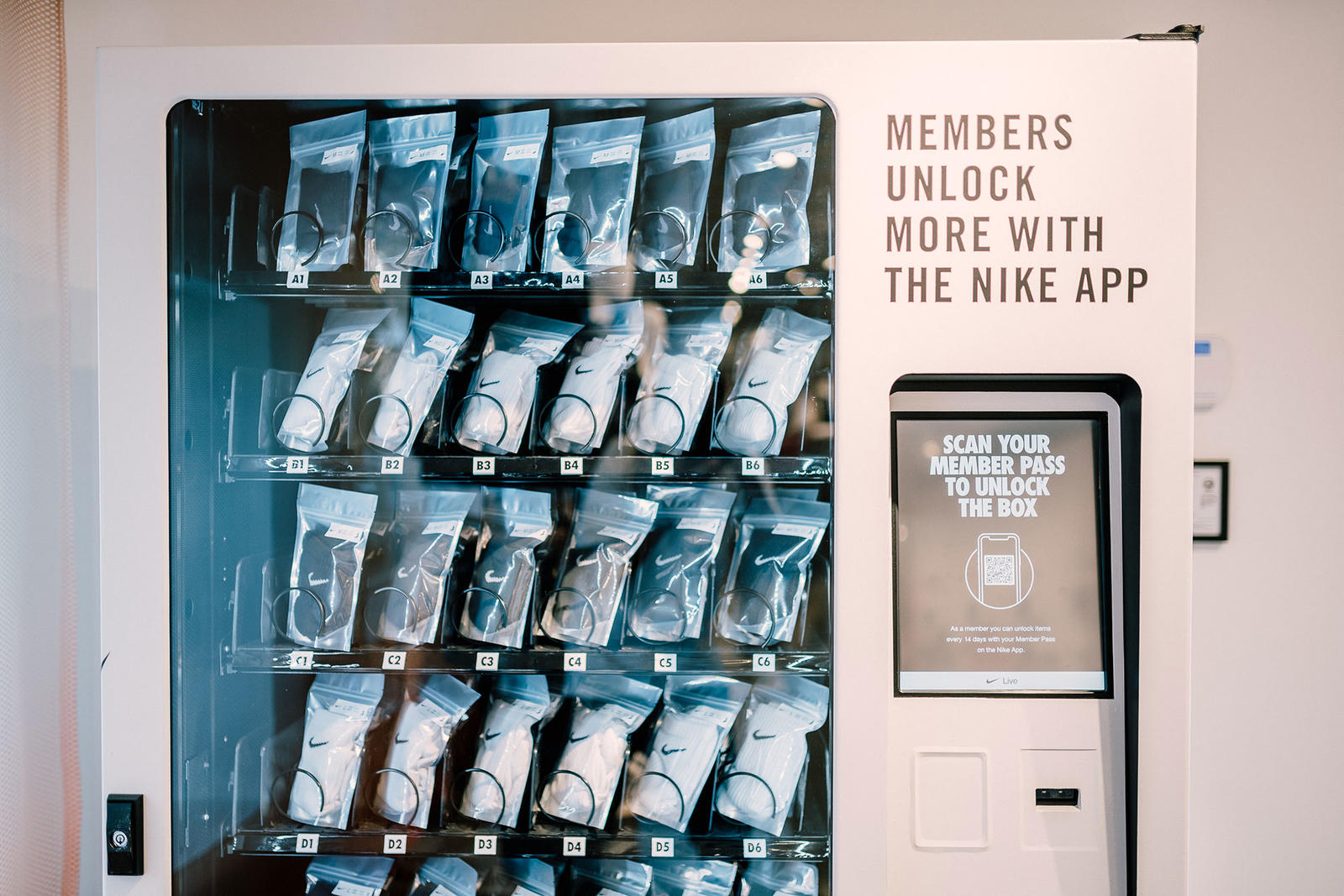 Image source: Nike
The brand has used its collective insights to offer a more personalized experience to a target customer base. If a store feel like it was designed for you, you're more likely to buy something than you would from a cookie-cutter loyalty program.
Recognizing loyalty
A customer loyalty program on its own isn't enough to secure customer loyalty. You need to get the fundamentals right for your specific audience from assortment to pricing to experience to customer service. These are the things that will get your customers coming back.
One of the best ways to nail those elements is through personalization. It's all too easy to ignore generic marketing, generic loyalty schemes, generic offers. Personalized experiences tell customers that they matter to a brand on an individual basis.
At the same time, brands like Nike who adjust and personalize their business operations towards their customer wants and needs are better received. Customers come back because of the experience. They want to be part of the club.
We all want to be recognized. Give your customers that and you'll have their loyalty.
Turn more shoppers into regulars
With Lightspeed Loyalty, you can drive repeat business and build long-term relationships with your customers.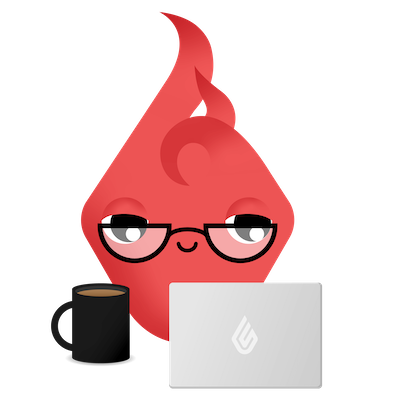 News you care about. Tips you can use.
Everything your business needs to grow, delivered straight to your inbox.