Search for belts in any department store in the world and you'll find them tucked away in a dark corner. Usually, it takes some searching to find that corner, and when you do find it, you're left disappointed. The belts are often haphazardly displayed, even tangled up, and offer limited choice –– normally between brown or one black. You're left wondering, "do I really need that belt?"
At Badichi Belts in Manhattan, this sad reality for the belt –– a neglected but necessary accessory –– is no more. Here, belts –– specifically straps and buckles –– are the stars of the show. At Badichi, belts and buckles alike are neatly displayed, arranged by colours and materials easy for endless perusal from customers.
When Badichi Belts' owner Yinon Badichi first arrived in New York from Jerusalem in 2009, he knew that adding his own creative spin to a practical product was key to succeeding in the super competitive retail and fashion industry.
There's been nothing new in the fashion industry for a long time. I wanted to take the right item, an item that is important in an outfit, functionally and aesthetically, and make it sexy again. – Yinon Badichi
And "make it sexy again" he did.
With just four employees including himself, Badichi Belts has made a real name for itself over its three short years in business. Located in Soho, in Lower Manhattan, known for its variety of trendy upscale boutiques and art galleries, this unique belt boutique has quickly become a local favorite.
Over the years they've also enjoyed some great PR, which has positioned them as a leader in quality belts and accessories worldwide. Thanks to features in high-profile magazines such as Vogue, celebrity visits and endorsements from the likes of Justin Bieber, Uma Thurman, Dustin Hoffman and Adam Sandler, Badichi Belts is now the one-stop shop for unique, high-end belts in New York.
How Badichi Belts crafts a unique product
The fact that the customers at Badichi Belts can customize their belt makes the boutique stand out heads above the competition. Customers can essentially build a belt from scratch to their own specifications by choosing every element of their belt, from the strap to the buckle and rivet (a fastener).
Those looking for a leather belt can visit and find hundreds of high-quality belt straps, many of them sourced from Italy and made from the finest Italian leather. If you're looking for a belt that goes against the grain, fear not, you can get straps in a variety of materials, colors, thicknesses, and lengths. There's something for everyone, whatever your needs and taste.
Hundreds of unique buckles at Badichi are neatly and beautifully displayed so customers can easily see and choose their favorite. These buckles are sourced from all over the world by Yinon himself, who's always looking for the avant-garde pieces that make the belt pop. As for the rivets of the belt, they can be striking and visible, giving your belt a unique flare.
Once a customer has chosen the required pieces and size, they can watch in amazement as their belt is created from scratch, live, right in front of their eyes.
A Badichi belt is for anyone who wants to be creative and to define themselves with every piece of clothing that they wear.
Badichi Belts allows people to create 100% unique belt. There will be little risk of running into someone else wearing an identical version.
What's next for Badichi Belts?
Being an independent retailer is rewarding, but not without its challenges. For Yinon, who does everything from sourcing new products, to marketing and sales, having only 24 hours in a day is the hardest part of his job. However, retail technologies like Lightspeed and built-in loyalty integrations like Third Shelf are a few things that help him keep his business running optimally so he can focus on the bigger picture. With an automated loyalty program in place, Yinon can be sure that his users are always getting the best deal when they're looking for a new belt and that loyal customers are rewarded.
Yinon's upcoming goals are improving his online presence and finding new sales channels. In typical Yinon fashion, he's doing this in a creative way that the industry hasn't seen before. Recently, Badichi Belts started hosting belt parties in their store and anywhere in the US. This means that if you can't make it to the Soho boutique, Badichi Belts will come to you! These parties are perfect for corporate or private events. Throw a belt party anywhere in the city and Yinon and his staff will bring all the materials. Bring together your friends and family for a fun and creative experience that they'll leave with a customized souvenir to keep forever.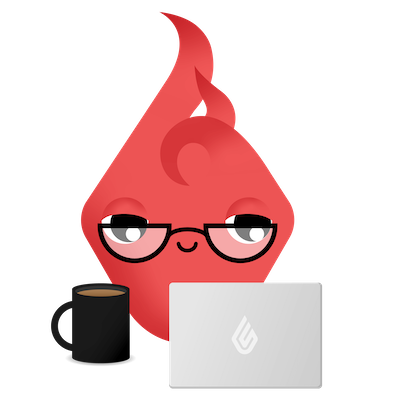 News you care about. Tips you can use.
Everything your business needs to grow, delivered straight to your inbox.