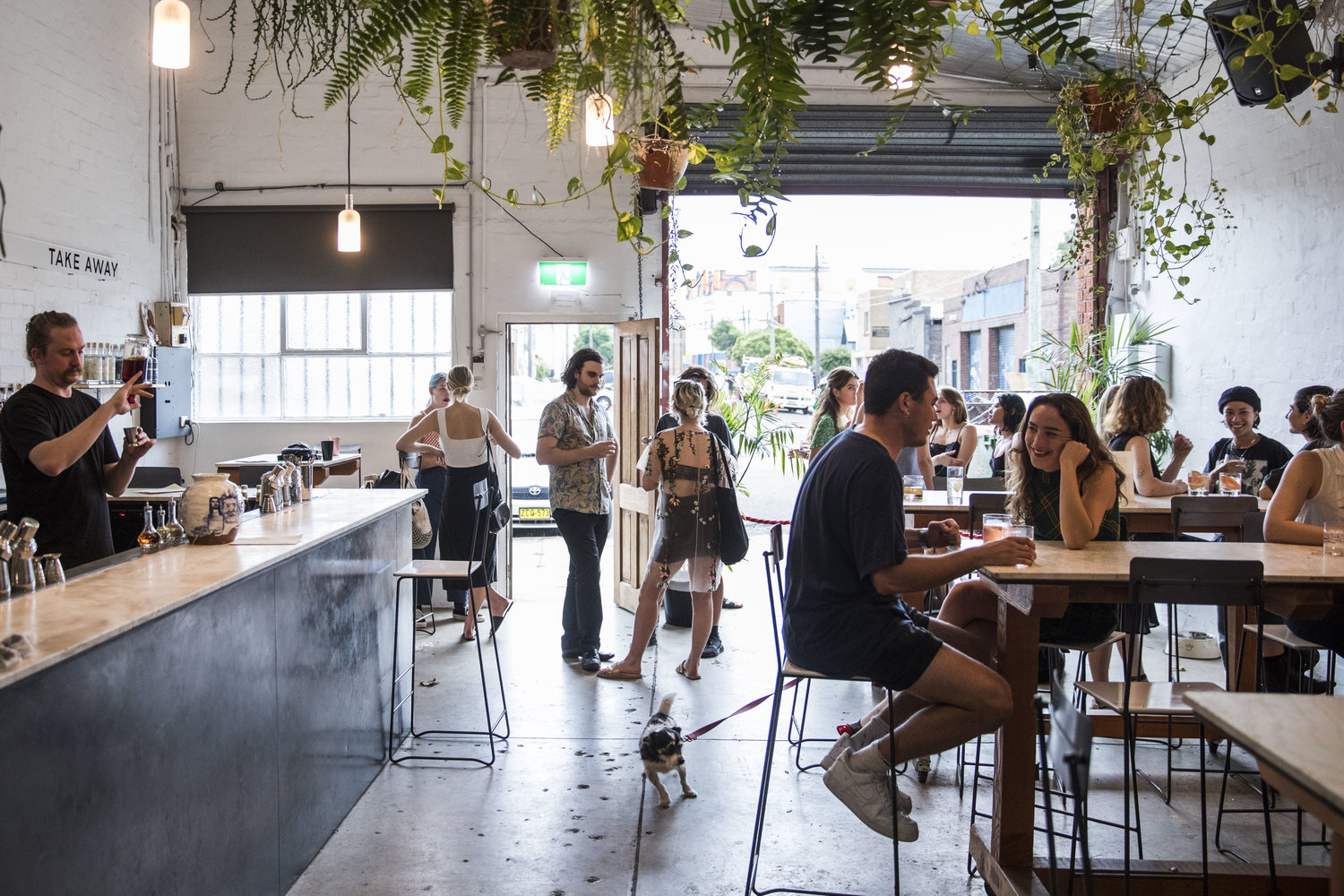 With the new year in full swing, state governments are relaxing restrictions and diners are itching to have a year-long silly season. But how can you prepare your venue to ride the wave of excitement that 2021 will bring to our shores?
At the risk of tossing out a term that is as foreign as it is familiar, our preparation lies in Digitisation.
Below are five digital trends that will carry through in 2021.
(1) Guest Check-In
There is no shortage of guest check-in apps for venues especially after some states, like NSW, made QR codes mandatory for check-in.
But what if you can go a step further? Although scanning QR codes is a growing norm for your patrons, the heart of hospitality has always been in customer experience.
So while there is no shortage of free Safe Check-In apps, you should assess how painless, or complex, the app is for your customer. Because, trust us, this does make a difference.
Primary areas to look out for here:
Does the app allow for 'add extra guest(s)'?
Does it remember details and auto-populate for returning guests?
Does the app have unnecessary fields that are not required or can be automated (e.g. time, date, etc.)?
Does it allow for optional subscription to your marketing list? If yes, is it synched to your point of sale platform so the data is stored in one central place?
(2) Digital Menus
Digital menus are an upcoming and growing trend. With the initial appeal of being contactless and inexpensive, it's also gaining traction in the realm of customer experience.
How? Continuity.
Taking advantage of the fact that customers are already on their phone after their QR check-in, some apps, automatically open to a web page which features the venue's digital menu. This means your customer – without having to lift a finger – can begin to peruse your menu while they're waiting to be seated.
And while this seems like a small step, it's monumental.
Because it takes the customer experience to the next level. The customer is already engaged and enticed when your waitstaff approaches them, and hence more receptive to upsells and pairing suggestions.
(3) Table Ordering
Table ordering has been a soft murmur in the industry for some time but now, and in 2021, it's all the rage!
Because as government restrictions around outdoor dining lax, there is also a very real concern of overlooking customers. Especially when it comes to things like re-ordering drinks, where every precious second counts.
And that's when Table Ordering comes in. With the same digital menu that your customer is already on, if they so choose, they can place their order whenever, and however frequently, they like.
For staff and operations, the appeal of Table Ordering lies in accurate orders (no keying errors) and upsells. Because Table Ordering platforms are closely modelled on Delivery platforms that are built to upsell. In fact, our data saw a 30% increase in customer spend for online orders.
But what should you look out for when deciding on your table ordering app?
Does it integrate with my POS platform?
Will it fall into our existing workflows?
How often are the payouts?
How easy/difficult is it to update and manage my menus and promotions?
Does it accept multiple payment options (e.g. Apple Pay, Google Pay, etc.)
(4) Order Ahead
While there have been apps offering order ahead options for some time, the post-COVID world is its renaissance.
The perks of Order Ahead for your customers have always been clear: no (or shorter) wait time, loyalty rewards and the ability to select their dish in their own time instead of making a rash decision in a take out queue.
The difference now is, familiarity with apps. Most of your customers over the past months have been exposed to online and table ordering apps, gaining more confidence in using them. The natural progression from that is Order Ahead.
In 2021, Order Ahead will continue to play a huge role in coffee runs, office lunches and takeaway dinners.
Questions to ask when deciding on an Order Ahead app
Does the app integrate with my POS and current workflows? I.e. how are these orders being received? And how will they be communicated from the front of house to the kitchen/barista?
Is extra hardware required for it?
Does the app offer or integrate with other features? E.g. customer loyalty, delivery, etc.
Can I set standard prep times for dishes and overrule them during busy periods to manage customer expectations?
How easy/difficult is it to update my menu?
(5) Delivery
And finally, the much debated elephant in the room. For years, there were a lot of reasons to not offer delivery. But during and after the lockdown, the other side of the delivery debate took shape.
Today, we're at the point where we recognise (however begrudgingly) that delivery is not going anywhere. The question now is, how do we make this viable arm of our business?
And like most things, it boils down to incorporating it into the root of your business so that it seamlessly enters day-to-day workflows and causes little to no disruption.
Questions to ask when integrating delivery to your POS
Can you receive all online orders (from different platforms) on your POS system?
Does it allow you the functionality to accept, reject, or void dishes?
Can you leverage existing workflows (e.g. order to print) to minimise any disruption?
Can you reconcile end of day sales easily?
Does it allow you to get maximum exposure with minimal logistics? I.e. can you showcase your menu on various platforms (i.e. Deliveroo, UberEats, DoorDash, etc.) while managing everything from the same place?
Lightspeed POS: The Future of Hospitality
Lightspeed POS is the future of hospitality. It moves with the times, predicts trends and incorporates them into the platform.
$0 Order Plan with Lightspeed POS
This summer, Lightspeed POS is offering Lightspeed Ordering at no extra cost all summer!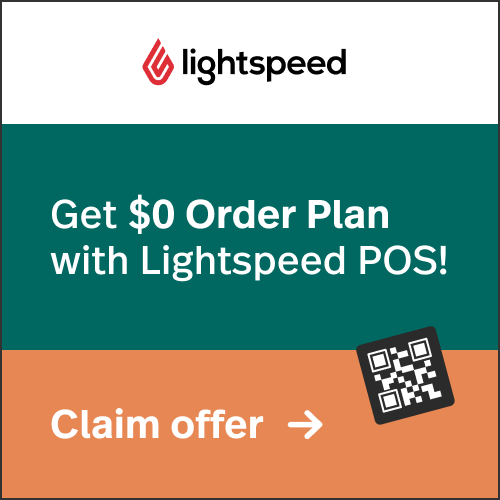 This includes:
Unique QR code for your venue
Safe guest check-in & digital menu
Table ordering & payments
Order & pay ahead
Self-delivery option
Contactless payments (including Apple Pay & Google Pay)
24/7 support
Sign up for Lightspeed POS and get our Order Plan for FREE!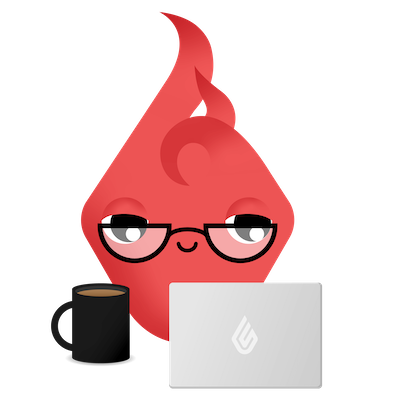 News you care about. Tips you can use.
Everything your business needs to grow, delivered straight to your inbox.