When storefronts started closing due to the COVID-19 pandemic, retailers responded and domain names were quickly secured to start selling online. For Jackie Wong and millions of other retailers like her, eCommerce went from being nice-to-have to an absolute necessity.
Jackie owns Editorial Boutique, a Montreal brick-and-mortar that has been operating—and growing to 3x their original size—since 2011. The sales floor mixes high-end streetwear labels and affordable pieces to give consumers an in-store experience that mirrors their own closets. When the global pandemic hit, co-owner Jackie Wong was faced with how to continue to offer personalized service to their customers. Wasting no time, Jackie began offering Facetime appointments to shoppers, giving them the unique experience of virtual shopping with their favorite stylist.
With a mission to merge the affordable with the avant-garde, Editorial Boutique synced their entire inventory across channels to mimic their brick-and-mortar shopping experience. Jackie seamlessly paired their eclectic sales floor with Lightspeed's modern eCom solution to not only keep selling but expand their reach.
We spoke to Jackie about how she incorporated eCom into her business model overnight, the results she's seen with online engagement and the role technology will play in the boutique when they reopen.
Learn how to bring your retail business online
Becoming an omnichannel business means you're ready for whatever life throws at you—from extended store closures to evolving customer expectations. Learn how to bring your products online and start selling fast with our free quickstart guide.
How did you come to the decision to close your storefront and pivot to eCom?
We realized stores were shutting down and noticed shopping habits changed so we decided to close on March 17—not just because of our store but because of health and safety in our community.
Our controller was figuring out our financials and when we went into the office, we saw all our spring shipments had come in. Usually, we get spring delivery in January but because of [COVID-19] we got it later. We were happy because there were a lot of new brands coming to the store that we were excited to introduce, and then we were immediately like, "Okay, eCom. Yes. How do we do this?"
Editorial Boutique has such an amazing following on social media. Why did you wait until now to open your web store?
We waited this long to do eCom because, I don't want to say we were intimidated, but we always wanted to do it with our own templates and we all had different ideas. Then everyday life got in the way and it kept getting pushed off.
We needed it now—yesterday.
How do you see virtual styling appointments playing into your growth plan?
I'd like to continue doing Facetime appointments because we've built our team based on our stylists. We encourage them to try new things and work to evolve their personal styles.
In the future, I envision that a shopper would be able to pick from a menu of stylists that have their own characters. For example, you'd have Levina who's a little bit edgier, me, who's a little bit more street, Jane, who's more girly, and Winnie who's more classic. As a shopper, you'd be able to pick [a stylist] closest to your own style or, if you'd like, you could request anyone to help guide your style. Then, hopefully, we can create a list of customers we can follow up on.
How is this evolving as you continue to grow your eCom business?
We've had repeat customers and we're trying to make it a new and exciting experience that keeps them engaged each time. That requires more merchandising, different displays and new ways of talking to them.
The reality is that Montreal is a small community and we know that we're going to be serving the same customers over and over so we're constantly trying to innovate on how to do that online. We want to make sure we're being fair to them and give them a reason to come back.
Why is this personalized service so important to you and your business?
Customers want to shop with real people, not just a "customer support team" but with team members you can form relationships with.
These stylists remember your preferences and what you got last time so they don't show you the same thing again. Essentially, building a unique bio and profile for each customer. Building relationships is a super important thing these days and technology can help with that. Technology is great, as long as you're able to use it to enhance a personal experience.
Your customers are clearly at the heart of what you're doing. How've you been able to use your eCom to reinforce that people-first mission?
We really want to make sure we're participating and making an impact as much as we can. We want to make sure we don't forget our community—meaning the people we live close to and are around us—not just our community of followers.
Notably, we're going to be creating a t-shirt with 100% of profits to be donated to charity. The charity will be determined later, mostly because we like to engage with our community online and ask our followers if there's any organization they recommend or a cause they feel strongly about.
After you've taken the leap to eCom, have you seen your customer base expand in any way since starting to sell online?
In terms of engagement, yes!
Whether it's a question or request to purchase something, we're getting completely flooded with direct messages and comments. My sister, Winnie, handles all of it and it's basically her job 24/7 now. Engagement has increased exponentially, so I know that that's a sign that we have an online presence. It's all super exciting.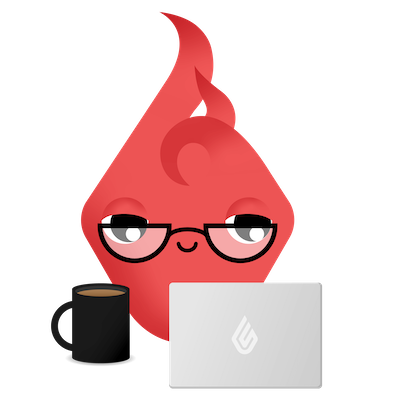 News you care about. Tips you can use.
Everything your business needs to grow, delivered straight to your inbox.