You've signed the lease, fitted the equipment and perfected your menu – it's nearly time to open the doors to your very own venue. The final step is to hire the perfect team to make your new business come to life. After all, hospitality staff are the backbone of your venue, and their skills – either interacting with customers or in the kitchen – will generate revenue and keep customers coming back.
Unfortunately, staff turnover rate in hospitality is currently 14.3% – higher than any other industry in Australia. And, unsurprisingly, recruiting, training, and retaining hospitality staff is one of the biggest challenges faced by hospitality owners.
Dream team: find, hire and retain the best staff for your venue
In this guide, we'll cover everything you need to know about attracting the best people for your venue and how to retain them.
Roles, responsibilities and entitlements
Before diving into the hiring process, you'll need to consider the legal requirements that come with employing a new team so you can craft the perfect job ad, attract the best candidates and prepare your interview format.
Industry awards
Industry awards regulate employee entitlements – such as minimum wage, standard work hours and leave entitlements. It's crucial to know which award applies to your business and employees to ensure you're always operating under the proper legal guidelines.
The following awards cover most, if not all, types of hospitality businesses:
Common hospitality roles and responsibilities
Australian employers can offer three types of employment: full-time, part-time and casual.
Full-time employee:
Usually works

an average of 38 hours

per week

Can be on a permanent or fixed-term contract

Entitled to paid leave

Can opt for an hourly or annual salary
Part-time employee:
Usually works

less than 38 hours

per week

Has regular rostered hours

Can be on a permanent or fixed-term contract

Is entitled to paid leave

Can opt for an hourly or annual salary
Casual employee:
Usually works irregular hours

No guaranteed hours of work

Not entitled to paid leave

Receives an hourly salary, not an annual salary
Role and responsibilities
Each hospitality venue will need a different mix of staff depending on their operational requirements. Below is a list of the common roles and responsibilities across various hospitality businesses:
Manager

– responsible for day-to-day operations, manages employees, marketing, recruitment and more.

Waitstaff

– responsible for looking after customers, giving out the menu, taking orders, ensuring drinks are topped up, bringing out dishes and taking payment.

Baristas

– responsible for making all coffee orders. Should have a broad knowledge of the available drinks.

Bartender

– takes orders at the bar and prepares drinks. Should have a broad knowledge of the available beverages.

Barback

– responsible for keeping the bar running smoothly, for example, re-stocking fridges and glasses, replenishing garnishes etc.

Cashier

– takes orders and payment at the counter.

Host

– greets customers as they enter the venue, guides them to their seats and coordinates reservations.

Busser

– responsible for table set-up and clearing tables when guests have left.

Runner

– works closely with waitstaff and helps bring food to tables.

Head chef

– manages the entire kitchen and its staff, responsible for the menu, preparing dishes and training new chefs. They are also responsible for managing inventory.

Sous chef

– assists the chef in cooking meals and is usually responsible for their own station in the kitchen.

Prep cooks

– assists the head and sous chefs by preparing the ingredients ready for cooking.

Dishwasher

– responsible for cleaning dishes, utensils and manning the dishwasher.

Bouncer

– responsible for checking ID before patrons enter the venue.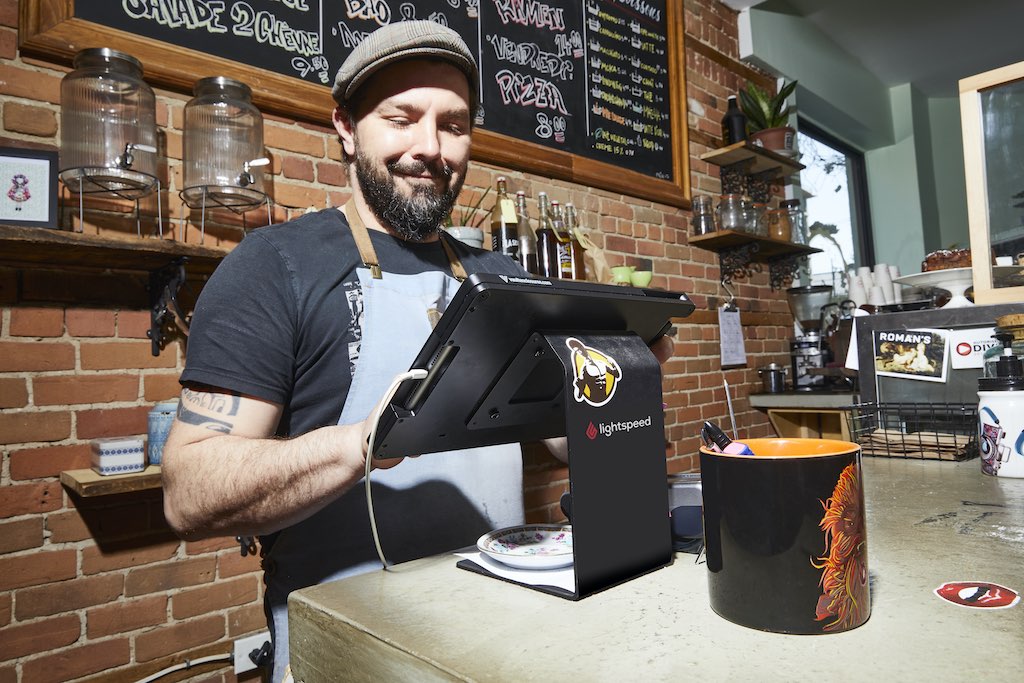 Wage rates
Each industry award sets out a minimum pay rate, known as classifications, based on the tasks an employee performs. In the examples below, we explore the different classifications and minimum rates of pay for the Restaurant Industry Award.
Introductory level

– has no prior hospitality experience. The minimum pay rate is $19.84 for full-time and part-time employees or $24.80 for casual employees.

Level one

– kitchen assistants, bussers etc. The minimum pay rate is $20.41 for full-time and part-time employees or $25.51 for casual employees.

Level two

– unqualified bartenders, waitstaff etc. The minimum pay rate is $21.19 for full-time and part-time employees or $26.49 for casual employees.

Level three

– employees with Certificate II relevant to their classification, e.g. bar supervisor, front of house supervisor, cooks. The minimum pay rate is $21.92 for full-time and part-time employees or $27.40 for casual employees.

Level four –

trade qualified chefs, including fully qualified apprentice chefs and employees with Certificate III relevant to their classification, e.g. a specialised bartender. The minimum pay rate is $23.09 for full-time and part-time employees or $28.86 for casual employees.

Level five

–

front of house managers and sous chefs with the relevant qualifications. The minimum pay rate is $24.54 for full-time and part-time employees or $30.69 for casual employees.

Level six

–

head chef. The minimum pay rate is $25.20 for full-time and part-time employees or $31.50 for casual employees.
Note: Industry awards generally don't cover senior management roles, such as accountants or restaurant managers. Minimum pay rates also differ for apprentices and junior employees based on their age.
For a full breakdown of minimum pay rates, please refer to:
You can also use this payment calculator to help work out what you need to pay your employees based on their role, age and type of employment.
Leave entitlements
A common question asked during interviews is around leave entitlements, below are the three primary leave categories:
Annual leave
The minimum entitlements for eligible workers are four weeks (or 20 days) off for every 12 months worked.

Part-time employees get the same minimum entitlements as full-time employees, but on a pro-rata basis.

Casual employees are not entitled to any form of annual leave and are paid more per hour to compensate for this.
Sick and carers leave
Allows employees to take paid time off to help them deal with illness, injury, family emergencies, bereavement and caring for an ill family member.

Full-time and part-time employees are entitled to 10 days paid sick and/or carer's leave per year on a pro-rata basis.

Casual employees are not entitled to any paid sick or carer's leave. However, they are allowed to take this type of leave unpaid.
Parental leave
Full-time and part-time employees who have worked for their employers for at least 12 months are entitled to take up to 12 months of unpaid parental leave.

Casual employees are only eligible for 12 months unpaid parental leave if they have been working for their employer regularly for at least 12 months.
Find the right people
Your team will be one of your venue's most important assets, so don't rush the recruitment process. Take the time to find the best people who share your passion and will help make your business thrive.
Hospitality recruitment
The first step in the hospitality recruitment process is to list all the information you'll need to create a compelling job advert. This should include:
Job title

A short description of your business

A short description of the role you're hiring for

A list of tasks and responsibilities

A list of prior skills, qualifications and experience a candidate should have

Details about the role, e.g. full-time, part-time, casual, salary and leave entitlements
Remember: add a touch of your venue's personality into your job ad to stand out from other adverts and call out any perks or team building activities that new employees can look forward to.
The next step is to advertise your job. Try one, or more, of the following:
Social media channels, mainly LinkedIn and Facebook

Your venue's window or notice board

Recruitment agency

Ask staff, friends and family if they can refer someone who'd be a good fit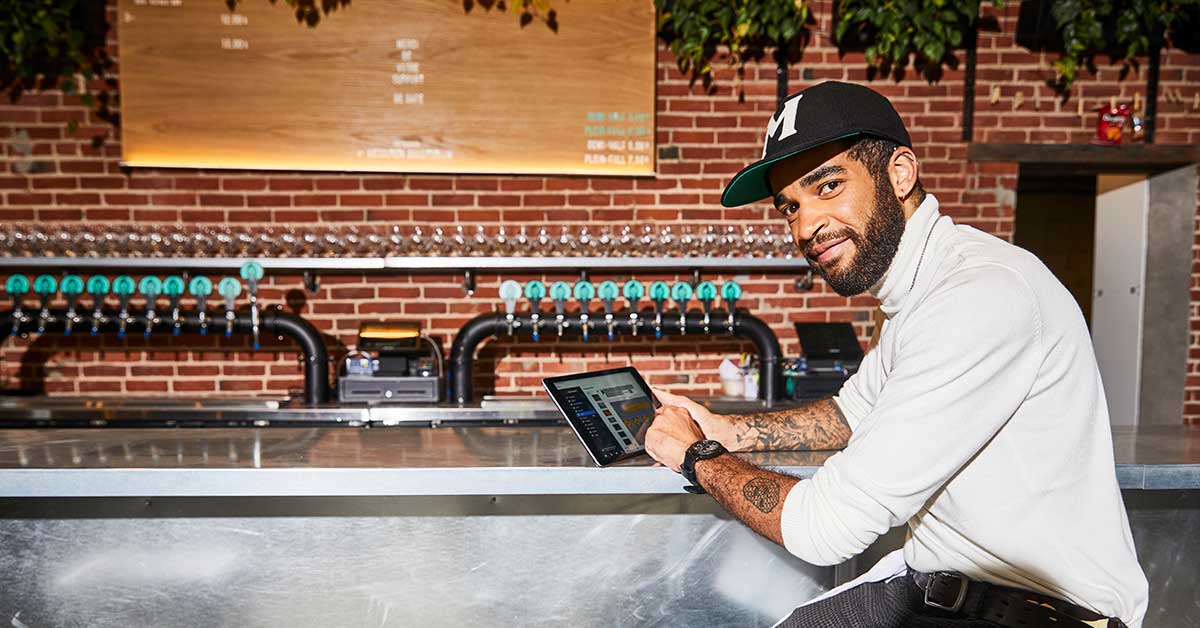 Interviewing
Before sitting down with your chosen candidates, ask yourself the following questions:
Who is your ideal person for the role?

What skills should they have?

What qualities will they bring to your team?
From there, you can plan how you're going to conduct the interview and the type of questions you're going to ask.
Cover a range of personal and professional questions to get an idea of how well the person will fit into your team and if they'll excel at the job. Here are some questions to consider:
Tell me about yourself

Why do you want to work here?

Tell me about your experience that's relevant to this role

What did you like/ dislike most about your previous job?

Why do you want to work here?

How would you deal with a customer complaint?

Tell me about a time when you…
To avoid staff turnover further down the line, potential employees need to understand what to expect from the role. During the interview, be as honest as possible about your expectations for the role, what your team is like and what it's like to work at your venue. Towards the end of the interview, do open the floor to questions they may have for you.
Employment contracts
As a rule of thumb, hospitality employment contracts should contain the following information:
Date, prospective employees name and address

Offer of employment, job title, industry award classification, who they'll be reporting to and start date

Place of employment (your venue's name and address)

Employment period – should include probationary period and an end date if the employee is on a short-term contract, e.g. seasonal employees

Conditions of employment – should reference the Fair Work Act 2009, the National Employment Standards and the industry award that governs your business

Entitlements such as wage rate, working hours, leave entitlements, public holidays and superannuation

Termination details, e.g. one week's notice

Uniform policies and laundry allowances

Confidentiality agreement
Remember: if you're drawing up employment contracts for the first time, consult a professional to verify the document before disclosing it to prospective employees.
Onboarding
First impressions count, and a well-structured onboarding process can set your new employees up for success from the first day.
Employee Handbook
An employee handbook is an excellent tool for building a positive workplace culture. It also acts as a reference point, so staff know the ins and outs of your venue and what's expected of them.
Your employee handbook should include:
Your mission statement

– briefly outline your business goals, what your venue stands for and the type of service you aim to provide.

Staff structure

– detail the different roles and responsibilities within your venue, so staff know where to go for help and what they are individually responsible for.

Operations

– outline all tasks that need to be completed and provide guidance for each. This could include how to greet customers, how to process payments, health and safety guidelines, how to check inventory and cleaning procedures.

Examples

– use real-life examples to illustrate your points.

Expectations

– highlight how you expect your staff to behave and conduct themselves.
An employee handbook maintains a level of consistency in your venue. It provides both staff and managers with a clear set of guidelines for procedures and behaviour, so everyone is on the same page.
Training
Training is a crucial part of an employees onboarding process and sets them up for success in their role. While training can be a time-consuming process, it's worth investing in and can decrease the chance of staff turnover. Plus, a thorough training programme shows new employees they're entering into a supportive work environment.
Train new staff on the following:
Their day-to-day duties, task and responsibilities

How to use your

POS

system

Your menu

Upcoming and regular events

Daily specials

Health, safety and hygiene procedures

Fire safety guidelines and evacuation procedures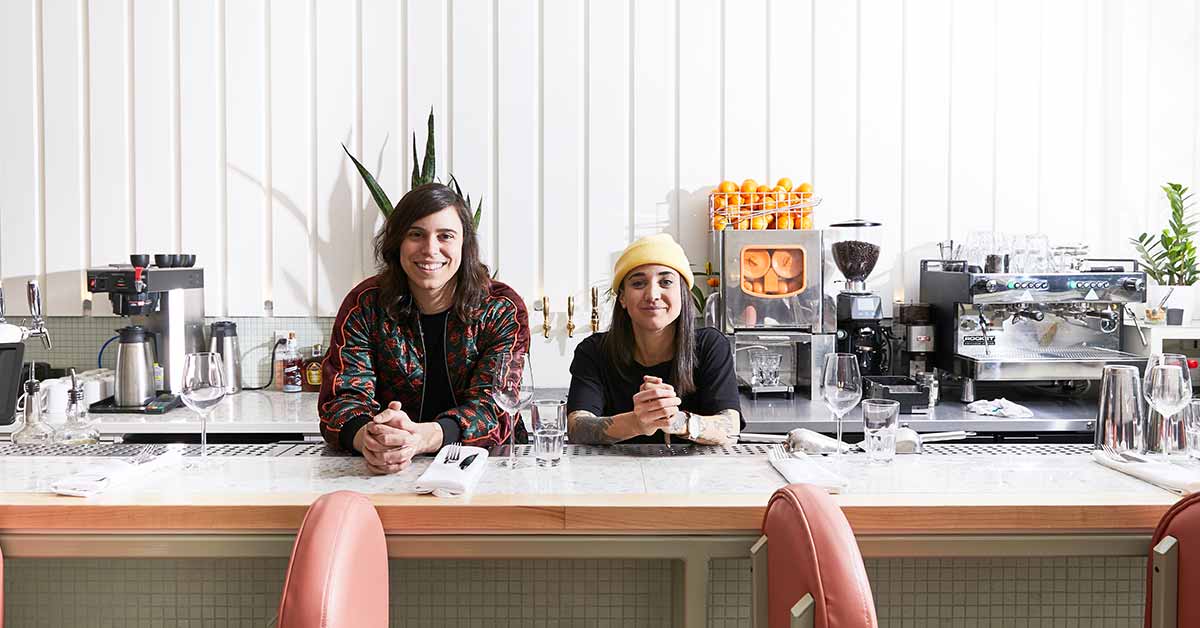 Retention
"Train people well enough so they can leave. Treat them well enough, so they don't want to" – Richard Branson.
Creating a positive and supportive work environment will empower staff to give their all and provide the best customer experience time and again. Therefore it's crucial to invest in your employee's development and provide regular training, so they remain motivated and are less likely to leave.
Consider implementing some of the following strategies to keep your team motivated:
Set clear KPIs

– KPIs are a great way to motivate staff by setting achievable goals, incentivises them to consistently do their best and holds them accountable.

Rewards

– when team members hit their targets, reward them for their effort. This will motivate them to do well in the future and shows your appreciation.

Hold regular meetings

– check in with your team to share insights on the business, give feedback on their performance and see if they have any concerns or questions.

Training sessions

– hold regular training sessions throughout the year to keep your employees up-to-date with new equipment, rules and regulations and to cross-train on each other's roles.

Team building

– organise team building activities to keep your team excited and motivated. This could include a BBQ at the beach, team sports or evening drinks.

Ask their opinion

– ask your team what works well and what needs improving to make their day-to-day life easier.
Hospitality recruitment: happy staff make happy customers
Employee turnover is an inevitable part of owning a hospitality business, but it doesn't have to be a burden. If you invest in finding the right people before you even open your doors, provide them with first-class training and an engaging onboarding, then they're more likely to feel valued and take pride in their work. After all, a happy and efficient workforce means satisfied customers and more revenue for your business. And when the time comes to hire new staff members, follow the same hiring process to ensure you find the best people, time and again.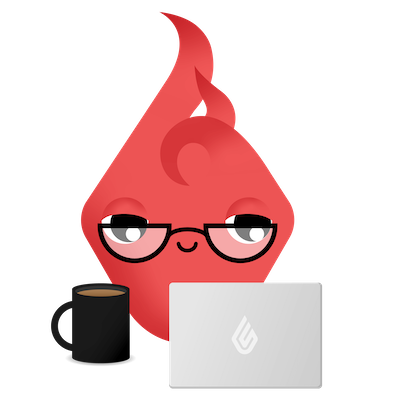 News you care about. Tips you can use.
Everything your business needs to grow, delivered straight to your inbox.