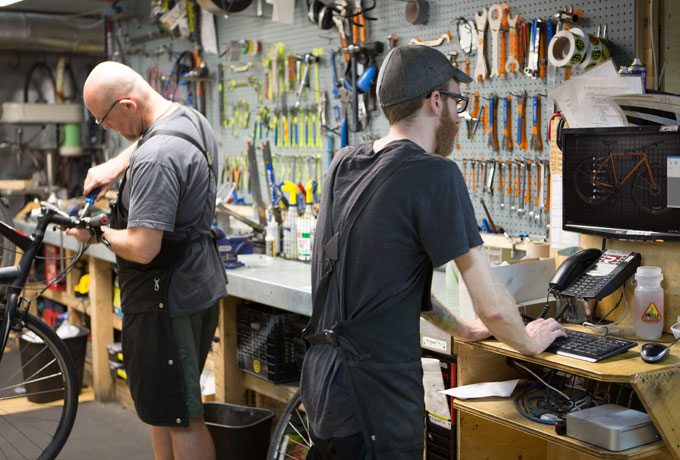 More and more, people in both urban and suburban areas are embracing cycling, and independent bike stores are at the heart of this movement. For years now, we've been working with bike shops to help them manage inventory and create more efficient workflows that affect their whole business. Interbike – America's largest bike trade show – is just around the corner, and we're excited to meet bike enthusiasts that are passionate about making their businesses thrive.
If you're a bicycle retailer looking to install a POS, here are 7 reasons to drop by and visit us at Interbike or start a free trial online:
1. Direct access to 700,000+ bike products
When a POS comes with a bike-centric catalogue already incorporated into the system, it makes ordering parts a whole lot simpler. This pre-populated list of bike products saves managers the time they would normally spend creating purchase orders and adding product after product into their system. LightSpeed Cloud is actually the only POS of its kind that is so deeply integrated with the bike supplies industry.
2. Easy to setup & use
Are you a bike wizard but a tech novice? Setting up a POS shouldn't take away from time spent making sales. Even someone who isn't tech-savvy should be able to get started fairly easily, be it on a Mac or PC.
Web-based POS systems don't require any extra servers or external hard drives—a great Internet connection is all you need to get started!
3. Make sales, create work orders & special purchases
Unlike other retail businesses, bike shops very often have repair services. Montreal-based Fitz & Follwell uses features such as Service Repair Order to help track the process from when a customer first drops off their bicycle, to the time they pay the invoice.
It's also easy to create an order for something you don't have in stock and to add it to a PO for a vendor. From the customer request till delivery, the Cloud POS tracks the process.
4. Serialized items
For warranty purposes, bicycles and many of their parts come with serial numbers. Serial support is important because it helps you easily trace back defects to the manufacturer. A user can see all of the serialize items they're ever purchased in a list, and can look up purchase history by customer to track down an item. If you're a bike store looking for the right POS, make sure it has this capability.
5. Real-time sales & inventory reporting
Some bike stores sell thousands of products—it's essential to keep track of them all. Moreover, for businesses with more than one store, or a web store in addition to brick-and-mortar, it must be possible to see inventory numbers in real-time—where online sales immediately deduct from overall inventory.
6. Sell online
Let's face it, your physical store is the heart and soul of your business, but you can't neglect the possibility to make extra dollars by selling online. Building a web store with LightSpeed makes it easy to set up online and integrate with the physical store's inventory. In fact, we've partnered with Smart Etailing, a service that allows consumers to look up a bike product online, and be directed to the closest store that sells it.
7. Access anywhere
A physical store can extend its reach by having its point-of-sale on a tablet. In Florida, for example, the managers at Ultrabikex bike shop bring an iPad POS to triathlons and local cycling events—creating awareness of their business and the ability to make sales on the spot.
A busy manager can't always be on the sales floor or in the workshop. Once they've built a super reliable team, they have more freedom to expand their business outside of the store. With a web-based POS, they can see real-time sales, employee performance, stock levels and more—wherever they are.
We love that bike shops contribute so much to communities and hope to meet many of these inspiring entrepreneurs at Interbike! If you can't make it to Vegas but are still interested in seeing what a POS can do for you, try Lightspeed for free.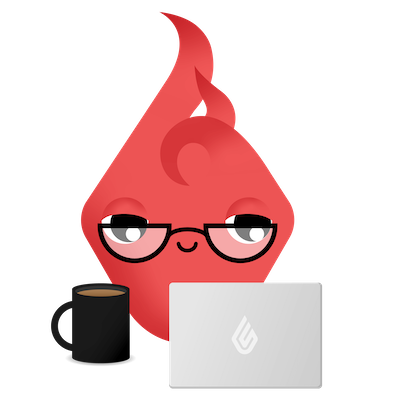 News you care about. Tips you can use.
Everything your business needs to grow, delivered straight to your inbox.