There's a reason why businesses big and small, online and offline, are turning to creative retail tactics to bring in more revenue. Pop up shops have proven time and time again just how effective they are at generating awareness and demand. We've already highlighted 4 ways a pop up shop can benefit your eCommerce business, so now it's time to discuss execution.
Just like any other venture, pop ups involve planning and hard work. From budgeting and location scouting to branding, merchandising and marketing, if you want to pop up with a bang, you need a solid plan.
Unsure of where to start? Here are 5 steps you should follow.
1. Set a budget
Think of your budget as the foundation of your pop up, helping you determine and prioritize every element of your shop.
The size of your budget should depend on the objectives you've set for your pop up and how long you wish to stay open for. Important components to consider include rent, insurance, lighting, merchandising fixtures, display props, transport, internet, a POS, payment processing fees, staff and promotion.
2. Find the right location
Unsurprisingly, the location of your pop up is critical to its success, so a fair bit of due diligence when it comes to neighborhood demographics, retailers and foot traffic is required. Your budget should give you an idea of what you can afford to spend on rent, which inevitably dictates the location, size and look of your shop.
Before zeroing in on a particular neighborhood, however, consider the type of pop up you want to set up. Options include existing or vacant retail spaces, event venues, malls, galleries, hotels, festivals, even shipping containers! Just make sure that the space you select accommodates the products you sell.
Pop up space marketplaces like PopUp Republic and Republic Spaces offer great, affordable options. Make sure to cover all bases with your landlord during lease negotiations, especially when it comes to how much freedom you have to alter the space to fit your needs.
3. Define and design the experience
You've already defined your online brand and shopping experience, but have you given enough thought to how it translates into a real-life retail environment? Experiential consistency across channels is vital to the success of your pop up shop and your online store, so a deep understanding of both your brand and your customers is necessary if you want to achieve this synonymity.
Though a pop up's transient nature is most often what lures people in, your goal should be to create an unforgettable experience, not a fleeting one. This is the first opportunity most shoppers have to physically interact with your brand and products so the customer journey, from entry through check out, must make sense. Your brand should be reflected in all components of your store, from your wall treatment and lighting, to your displays, furniture, gift bags and receipts.
4. Sort out the logistics
Where are you sourcing your props and furniture from? How much inventory will you have on hand? How will this affect online demand? How will you transport everything to the space? Who's responsible for the set up? How much staff do you need? What's the internet situation? How will you take payments? No matter how impressive your pop up space is, if you haven't ironed out a rock-solid logistical plan months in advance, your budget and profits will likely take a hit. Make a list of the items you need, your current and backup suppliers, potential issues you might run into and keep an open mind — you never know what surprises you may run into.
5. Promote your pop up
Just because you've built it, doesn't mean they will come. The novelty of your pop up shop may attract a steady flow of traffic for a while, but it certainly won't be enough to ensure long-term success. You need to generate hype, and to do so, a marketing plan that spans multiple channels is required.
Prior to its opening, promote your pop up on your website and social media pages. Facebook is a great platform to use for teasers in the weeks leading up to the launch, while Instagram and Twitter will help generate further buzz once you've opened. Reaching out to local influencers, bloggers and press can also help spread the word to a vast network of eager shoppers. Prefer to go all out? Kick off the opening of your pop up with a press event or launch party.
If executed properly, a pop up shop can serve as an effective revenue booster for your eCommerce business. Set your objectives and begin this 5-step process as early as possible, and you'll be sure to reap the benefits.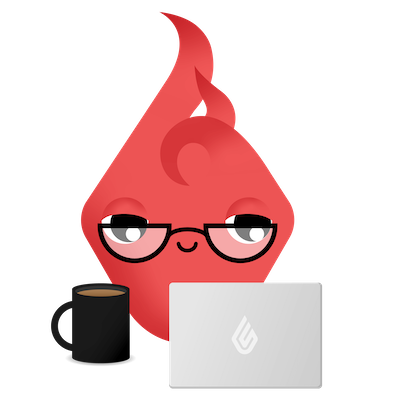 News you care about. Tips you can use.
Everything your business needs to grow, delivered straight to your inbox.