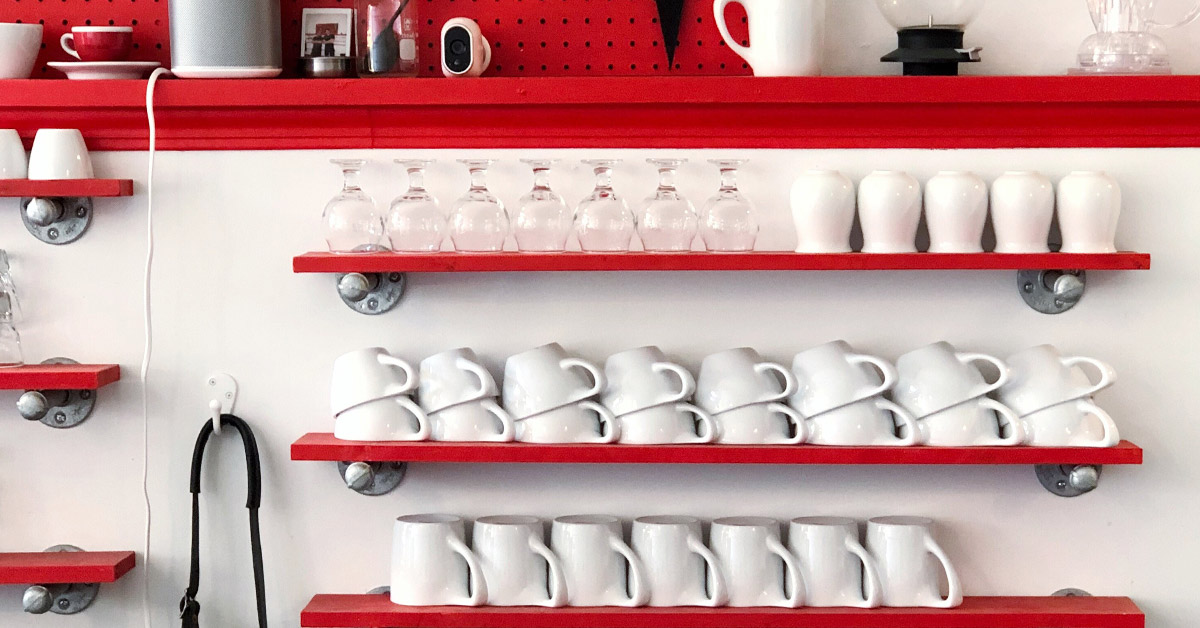 Small business owners need to fill multiple roles at once. Some days you are an accountant, store associate, customer service representative or employee manager before you've even had your morning coffee. On days like those, it can seem impossible to stay organized.
Multi-tasking at this level isn't always easy. If you've ever almost missed a call or forgotten about an important meeting, you know what a challenge it is to stay on top of things when you're running the show.
Small business retailers process around 482 transactions every month. If your business isn't running like a well-oiled machine then you're probably losing out on revenue opportunities.
The good thing is, this can all be avoided through proper organization.
In order to stay organized, improve your overall efficiency and keep your head above water consider the following tips:

1. Set first and second-tier goals
Before you even start attempting to get organized, you need to set goals.
You probably already know that setting achievable goals is important when starting any task. The same thing applies to organizing.
By setting 1st and 2nd tier goals, you'll be able to prioritize and properly tackle tasks in your quest to declutter.
1st tier goals
This represents any of your daily tasks. This can be drawer counts, working with employees, handling customers and opening and closing the store each day.
1st tier goals need to be completed by the end of the day and they take first priority.
By understanding each set of tasks and organizing your day with those in mind, you'll be well on your way to improving your day-to-day.
2nd tier goals
These are the projects that may take a little bit longer but aren't as urgent. You or your employees can do these whenever you have some free time in between 1st tier goals.
These include setting up displays, sending "thank you" messages to VIP customers, preparing for future trade show visits or scheduling vendor re-orders.
Get ready to organize
Another great way to organize yourself is through what's called "batching" or grouping similar tasks for the day and doing them all at once. Things like taking a certain amount of time to sit down and reply to all your emails will help you be efficient and stay in the right frame of mind.
By ranking your goals into 1st and 2nd tier and batching them, you'll be able to address immediate concerns in your store, while also maximizing efficiency during your down-time.
2. Declutter your store or workspace
When you're running a retail business, clutter equals shrinkage.
Shrinkage in your retail store can occur due to lost inventory, delayed shipments, missed customer service scenarios or oversights on things you don't even know you're missing.
Considering that shrink costs retailers around 1.33% of sales, it makes sense to start taking decluttering, whether it's your store, warehouse or personal workspace, very seriously.
While it's important to purchase organizational office supplies to start your decluttering process, this alone might not be the most sustainable option.
The best way to stay organized? Invest in a unified POS system that can help you track sales and inventory to streamline your supply chain operations.
Having a POS system can help accomplish a myriad of tasks in a fraction of the time, while also storing important information in an organized way.
With a POS, you'll be able to:
Centralize processes such as purchasing by ordering from integrated catalogs.

Track unit costs, stock transfers, vendor returns and more. We all know how messy

inventory

can get, but with reports like Lightspeed's

negative inventory report

,

you'll be able to detect and correct any stock discrepancies that come your way.

Sell bundled, serialized or unique items.

Organize and track your customers' purchases through customer profiles.

Easily manage multiple locations.

Tackle sales and employee reports.
All of these different functionalities will keep you organized and give you insight into how your business is actually performing.
3. Store your data in the cloud
It is all too easy to lose track of (or fail to utilize) essential customer data when you're manually organizing information. However, it is also easy to miss out on the full benefit of automation if you use multiple technical solutions to run your business.
When you store data on multiple platforms it can be harder to identify purchasing patterns, industry trends and areas of improvement. This occurs because you never have access to all of your company's information in one place.
On the other hand, when you operate your business from a cloud-based system, you can access all of the information you need to run your business and to make important business decisions, from wherever you are that day.
With a cloud-based point of sale system, you can stay organized by:
Accessing your data and reports whenever or wherever you are.

Carrying on transactions anywhere in your store.

Setting up embedded payments.
Plus, being able to do this at any time from anywhere is a huge advantage for busy entrepreneurs. Bring your retail operation into the digital world and benefit from using a fully mobile, flexible and secure POS.
4. Clearly communicate your expectations
Just as it is important to set clear goals for yourself, it is equally important to be transparent about your expectations with your staff. Whether you have full-time staff or you work with contractors, you want to ensure that everyone working for you is clear on their tasks.
Neglecting this important step results in jumbled communications and creates an unhappy professional environment. Investing time to properly train your staff from the get-go will help mitigate this risk.
In addition, have a communication strategy that includes daily updates for store associates to review at the beginning of each of their shifts to notify them about any new products, regulatory changes, customer orders and more.
Remember, details matter when running a business and having a strong organizational system in place will help you make sure those details aren't overlooked.
The bottom line
There are multiple benefits to getting organized when you're working for yourself or running your own business.
By refining your in-store operations and partnering with a solution provider that allows you to take care of all of your business needs, you'll soon be running a streamlined retail business with staying power!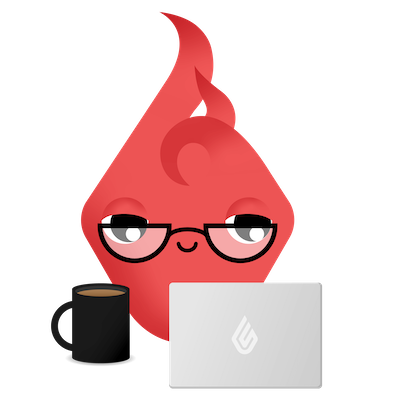 News you care about. Tips you can use.
Everything your business needs to grow, delivered straight to your inbox.