Retail data is time consuming to pull and complex to analyze. You need time, resources and an overall understanding of every aspect of your business in order to really find that information that'll help you make the right business decisions. Those decisions that will help you make your store more profitable and set the stage for the kind of growth you want to see.
Lightspeed's new Analytics tool, currently only available in North America, puts the power of business analysis into the hands of independent retailers. Now, users of Lightspeed Retail POS can easily access a system that offers incredible and profound insights into sales, employee performance and inventory, and actually gives recommendations on courses of action to take. Retailers simply use preset reports (or create their own reports) that can analyze every aspect of their business, ensuring they're taking the right steps… in the right direction.
Get the most from your inventory
Lightspeed Analytics has revolutionized inventory management, making it simpler and more efficient than ever before.
Devin Montgomery of multi-location retailer Skiis and Biikes:
"We can now pinpoint where we lost opportunities and buy accordingly next year. We can identify which products are laggards and where we have to add discounts. It also shows us where the managers of each of our locations should move product to maximize sell through."
Jennifer Burnett, owner of Texas-based retailer Punchy's:
"I hadn't even realized that I had that much stagnant inventory."
Now, Jennifer no longer needs to walk the sales floor and identify items that have been sitting out over a long time from memory or old paperwork.
"Analytics saves me a day of work a week."
See how are your employees doing
Employee management is one of the more complex aspects of retail business. Lightspeed Analytics can help with employee reviews, teaching new staff and identifying areas that require further training for current employees. It can also spotlight what should be taken into consideration when bringing new staff on board.
Brent Garrigus from Ride Cyclery:
"We look at how employees are performing, and whether their performance trend is increasing or decreasing. We look at basket size and who's really trying to upsell product."
Make the most of your time
For retailers aiming to make the best possible use of their time and spend less of it pulling and analyzing reports, this sort of tool is priceless. The days of manually pulling data from your POS and running them through Excel are officially over.
Devin from Skiis and Bikes:
"Prior to using Lightspeed Analytics, we were taking data directly off of our POS and putting it into Excel and finding creative ways to use it. It was definitely very slow. Once we saw how much time our buyers saved with Analytics, we were hooked."
Mitsuko Osugi from Cook Culture:
"Analytics has really built on our efficiencies. We can get accurate information so much faster than before. It saves our buyer a huge amount of time because we don't need someone to sit there and run reports. She just picks her parameters and boom, she's got the details."
Is it really worth it?
At the end of the day, any tool's value is determined by the end user. For Lightspeed's Analytics add-on, the proof is in the kind of data that retailers are able to glean, the value that they are able to extract for themselves and the real-world changes they are empowered to make.
For Brent, the value is obvious.
"With Analytics, the price is reasonable for our industry; this is enterprise level reporting, but at a price that we can afford. It's data that under normal circumstances, we wouldn't be able to get. Having all of that data will help our business grow, as we want to increase our bottom line and be more successful at what we're doing."
Whether used to manage inventory, track employee progress, monitor sales or gather any of the other business insights that Lightspeed Analytics can offer, this new POS add-on can bring retailers a new depth of information. The kind of data that can really bring a retail business to a whole new level.
How can Analytics help your business?
Manage inventory, track sales progress and get to know your customers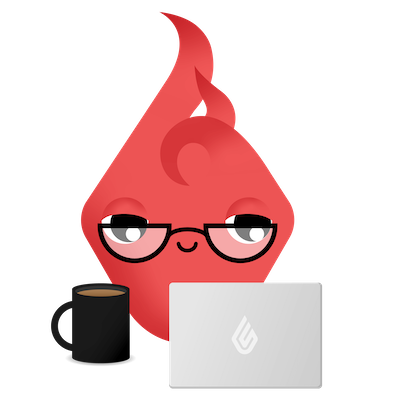 News you care about. Tips you can use.
Everything your business needs to grow, delivered straight to your inbox.