Apple CEO, Tim Cook, is calling the iPhone X "the future of the smartphone". Based on the exhaustive feature list, Apple's latest iPhone may bring about the future of eCommerce, as well.
All of the iPhone X's new features will certainly create a faster and more fun experience for users, but the vast majority of them will also revolutionize how we shop online.
Apple's focus on eCommerce isn't anything new: from innovations like iTunes to the Apple Store, Apple has always focused on the eCommerce space. These latest announcements make it clear that they don't plan on stopping.
Here are ten ways the iPhone X will change the eCommerce landscape as we know it.
1. More secure Apple Pay, thanks to Face ID
With the iPhone X, Face ID is replacing Touch ID, making Apple Pay more secure. But how much more secure? Well, Philip Schiller, Apple's SVP of worldwide marketing, says Face ID ensures there is only a "one in a million" chance a stranger could unlock your phone.
Facial recognition is also more efficient than a fingerprint scanner, enabling users to seamlessly unlock, sign in, and pay with their phone. All this ease and enhanced security will bring greater comfort transacting through the phone, and an increasing number of apps will respond by integrating with Face ID and Apple Pay.
2. Hello Face ID, goodbye "Hey Siri"
One little-discussed aspect of Face ID is that devices will no longer need to be prompted with voice commands like "Hey Siri" (which was unreliable at best). The iPhone X will now be able to tell when you are addressing it from your face and eyes.
This will likely increase adoption of voice interactions, bringing conversational commerce more into the mainstream. It will be easier than ever before to ask your phone to make a quick purchase or give you local recommendations.
Marketers can prepare by making sure their content is optimized for voice search and conversational, long-tail queries. Mark up your site accordingly so it's easier to find in the search engines.
3. A better App Store for brands
Speaking of search, the new App Store has an increased focus on discoverability, offering app makers new subtitle and promotional text fields. Marketers can fill out these fields to make their iPhone eCommerce app more findable in search and persuade consumers to download.
Helping on the persuasion front, app makers can also now add 30-second videos in addition to screenshots to show how their app works, and ratings will now be a lifetime average instead of based on just the most recent version.
4. Improved social creation features for influencers
While many of the iPhone X's features ease the point of purchase, others reveal Apple is focusing higher up the funnel, too. Influencer marketing is part and parcel of any marketing strategy these days, and improvements to the iPhone X camera will only bolster those efforts.
The 7mp front camera is now nearing in capabilities to the back camera. The new Portrait Mode was designed just for selfies, adding a blurred effect to the background thanks to portrait lighting and True Depth. These enhanced features will make other social media apps using facial recognition software, like Snapchat, even more expressive. Plus, there are fun features to explore with Live photos, including bounce, loop, and long exposure effects.
Better cameras make for better photos, the bread and butter of the creator economy. These changes should make influencer marketing even more central to e-commerce.
5. Augmented reality is officially here
Both of the iPhone X's front and back cameras are optimized for AR, with True Depth depth sensing, and gyroscopes and accelerometers for motion tracking.
AR technology essentially makes the iPhone camera a new input, augmenting typing and speech. Users don't have to just tell their phone what they want; now they can show it, too. With AR, consumers simply point their phone at an object to learn more information, get pricing, and see reviews. Apps like Sephora Virtual Artist and Dressing Room by Gap let shoppers virtually try on clothes and makeup. And they can visualize furniture and artwork inside their home, thanks to apps like PLNAR and Ikea Place.
The possibilities are only beginning with AR. iOS 11 introduces animjojis to the world. These 12 graphics allow users to add their voice and facial expression to create an animated emoji. Brands that communicate with consumers via text message now have a fun way to bring the feel of Snapchat to their SMS marketing and humanize their brand.
6. Bigger screen = more space for brands to play
At 5.8 inches, the iPhone X's new OLED Super Retina Display is even bigger than the iPhone 7 Plus, and it has greater resolution and color accuracy.
Much of eCommerce relies on a shopper's ability to see products in enough detail to want to buy them. As a result, mobile shopping has always been constrained by screen size and lack of detailed product visibility prior to purchase. The iPhone X closes this gap and will make shopping even better on mobile devices.
Marketers can prepare by ensuring they use the utmost high-quality imagery (1080p or better) for their products. You have 20 percent more vertical space, and a sharper screen for video, so be thoughtful of how this bigger screen size affects your advertising and content creation. Don't make the mistake of thinking clutter equates with quality.
And don't forget the notch! With the iPhone X, Apple is changing their iconic silhouette, so remember that the very top of your images shouldn't feature anything essential – as you risk it getting cut off.
People are already using mobile phones as the preferred device for all their internet activity at an increasing rate – this bigger screen will only hasten the pace.
7. Indoor mapping brings navigation inside the mall
Apple is using in-store iBeacons to accurately map store floor plans and configurations. That means shoppers no longer have to rely on the tiny mall directory. Indoor maps help them navigate to your store, and even within your store once they arrive. You could literally direct a user in store to the product they're looking for, using AR arrows as an overlay.
iBeacons connect to iPhones using Bluetooth technology. They are already being used by stores like Starbucks to ping you when you're near a store. With the launch of Apple's indoor maps in malls and airports across major cities, Apple's intent is to revitalize the retail experience. To encourage store buy-in, Apple has already released an app that lets business owners create a map of their store using their iPhone.
And they've been working on this for a while. iBeacons first came out in 2013, and last year they released Apple Maps Connect. The company has increasingly invested in technology that allows indoor mapping to be done at scale, automatically.
8. More in-store fun with greater NFC and QR capabilities
With all this futuristic technology, it may be surprising to learn that Apple decided it was time to bring QR codes back into the fold, but they did. The previously cumbersome technology gets a much-needed refresh with the iPhone X's AR camera. There's no more need for a standalone scanner app – QR codes can now be scanned directly through the camera.
The iPhone X can also better read near field communication (NFC) tags. NFC already works with Apple Pay, but consider how brands can use NFC to bring up additional promotional or product opportunities. When someone scans at checkout, NFC technology could inform them of upcoming sale events or encourage them to download your app so they can buy more when they're no longer in the store. Brands can set up NFC tags throughout the store to create delight and experiences that get people to buy more, try out looks, and find related products.
9. Payment options coming to iMessage
People can now quickly pay friends via iPhone's text messaging app, eliminating the need for a separate app like Venmo or PayPal. Friends can easily coordinate on larger purchases, and simply get used to sending money through their iPhones. It all contributes to a trend of increasing consumer comfort with paying from their iPhone.
The quicker people can send money to each other, the more commerce can be done both online and in-store.
10. Apple Watch, free at last
The Apple Watch Series 3 now performs without being tethered to the iPhone, thanks to LTE cellular service.
While users could make purchases from their Watch before as long as they were connected to WiFi or the phone, they can now make purchases on the go, no matter what. This enables commerce through apps like Uber that require ongoing connectivity. As a result, the realm of what type of purchases they can make has grown significantly.
No more taking your phone out of your pocket to pay – simply point your wrist and it's done.
New iPhone X, new world of eCommerce
Certainly, some of the iPhone X's features are not necessarily groundbreaking and have come out with previous smartphones (we're looking at you, Samsung Galaxy Note 8).
However, what makes these announcements transformative is Apple's massive user base. Apple dominates 20 to 40 percent of the worldwide mobile phone market, depending on the country. With the iPhone X and iOS 11, hundreds of millions of people will now have access to these features, so marketers can expect a corresponding paradigm shift when it comes to e-commerce.
Buying through the iPhone will be easier, more secure, and simply more fun than ever before. As a result, people will be spending a lot more time shopping online.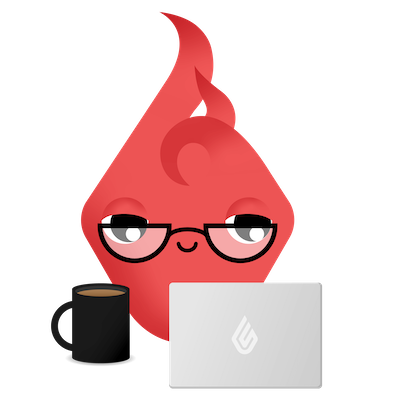 News you care about. Tips you can use.
Everything your business needs to grow, delivered straight to your inbox.