If you don't know who Jock Zonfrillo is, well, to put it simply, you should
Jock Zonfrillo
Half Scottish, half Italian, award winner, father, husband, walking expletive, chef, philanthropist, Master Chef legend… the list goes on.
After a four-hour conversation about bush food with Jimmy, a Circular Quay busker, Jock was fuelled by a desire to reconnect with the land, his deep passion for traditional ingredients and the cooking methods of indigenous communities was realised.
Since then Jock has gone on to open two-hatted restaurants; Orana (Restaurant of The Year), and his playground, Bistro Blackwood. Zonfrillo has been awarded The Basque Culinary World Prize, his work and purpose acclaimed globally, and his dedication to food and the preservation of land and culture is respected industry-wide.
Jock celebrates indigenous Australian culinary history
Restaurant Orana is a masterpiece, recognised globally for being a creative hub. However, that masterpiece only exists to fuel Jock's real passion, his non-for-profit, The Orana Foundation.
Few people know and appreciate real Australian produce as well as Zonfrillo, his mission is to change that.
The Orana Foundation
The Orana Foundation exists to shine a light on Australia's Indigenous Foods. Bringing our incredible native ingredients to the world, whilst celebrating and supporting Indigenous culture and communities. The foundation seeks to preserve and protect thousands of years of know-how and culture through research, innovation and enterprise.
Orana x Lightspeed
When Orana's Account Manager Ed heard that Jock and his team were relocating to our stomping ground, he knew they'd need as much support as possible. The whole purpose of Lightspeed's Account Management team is to proactively help Lightspeed users to set up their systems the best way for them. With Orana in mind, Ed picked up the phone and offered everything he could – including his exceptional front of house skills on weekends!
Orana in Residency
After two years in the making, Jock relocated restaurant Orana to Sydney for a month-long residency at the recently vacated Longrain site in Surry Hills.
Ten per cent of the profits from the pop-up went to The Orana Foundation
"Our work in The Orana Foundation has been funded by people who ate in Restaurant Orana and realised there's been a blind spot when it comes to acknowledging and preserving Indigenous foods and culture, and that's why we brought Orana to Sydney."

Orana in Residence finished up on September 22 2019. The 22-course tasting experience (featuring uniquely Australian dishes such as kangaroo tarare and crocodile bone broth) received rave reviews from those who were lucky enough to secure a spot.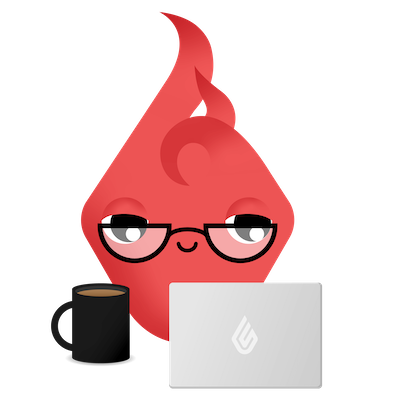 News you care about. Tips you can use.
Everything your business needs to grow, delivered straight to your inbox.