Restaurant
MYOB Eco System App of the Month: How Lightspeed aims to Improve Connectivity in the Hospitality Industry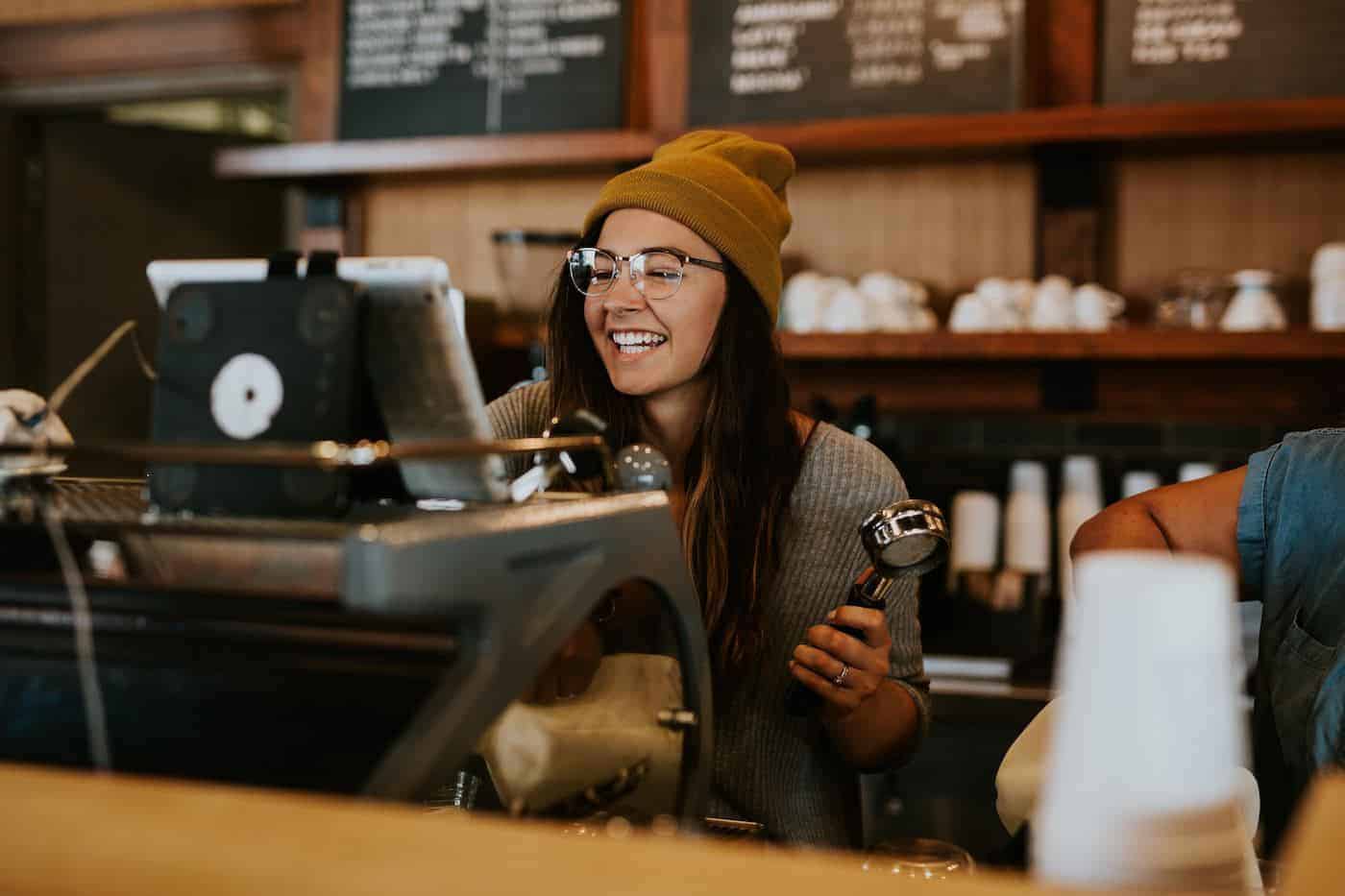 From the coffee cart operator to the ritziest restaurant in town, every business owner in the hospitality industry has their own way of doing things. Whether it's cleaning, designing menus or ringing up sales, hospitality lives and breathes process every second of the day.
Which is why the team at Lightspeed are so dedicated to creating solutions that enhance a café or restaurant experience, rather than add further complexity to it. For Lightspeed's head of customers Ed Randow-Stone, that means showing hospitality operators that they don't have to rely on tradition in order to do things right.
"Lightspeed was founded as a kind of rebellion against the traditional views of technology in the hospitality industry. Our mission is to embrace all of the power and value that technology actually has to offer and to help our industry embrace it too, to do more with less, to waste less and ultimately to be more successful."
MYOB recently sat down with Randow-Stone to discuss what excites him about technology in the hospitality sector, and how Lightspeed is working to bring about positive change, particularly in the point of sale (POS) space.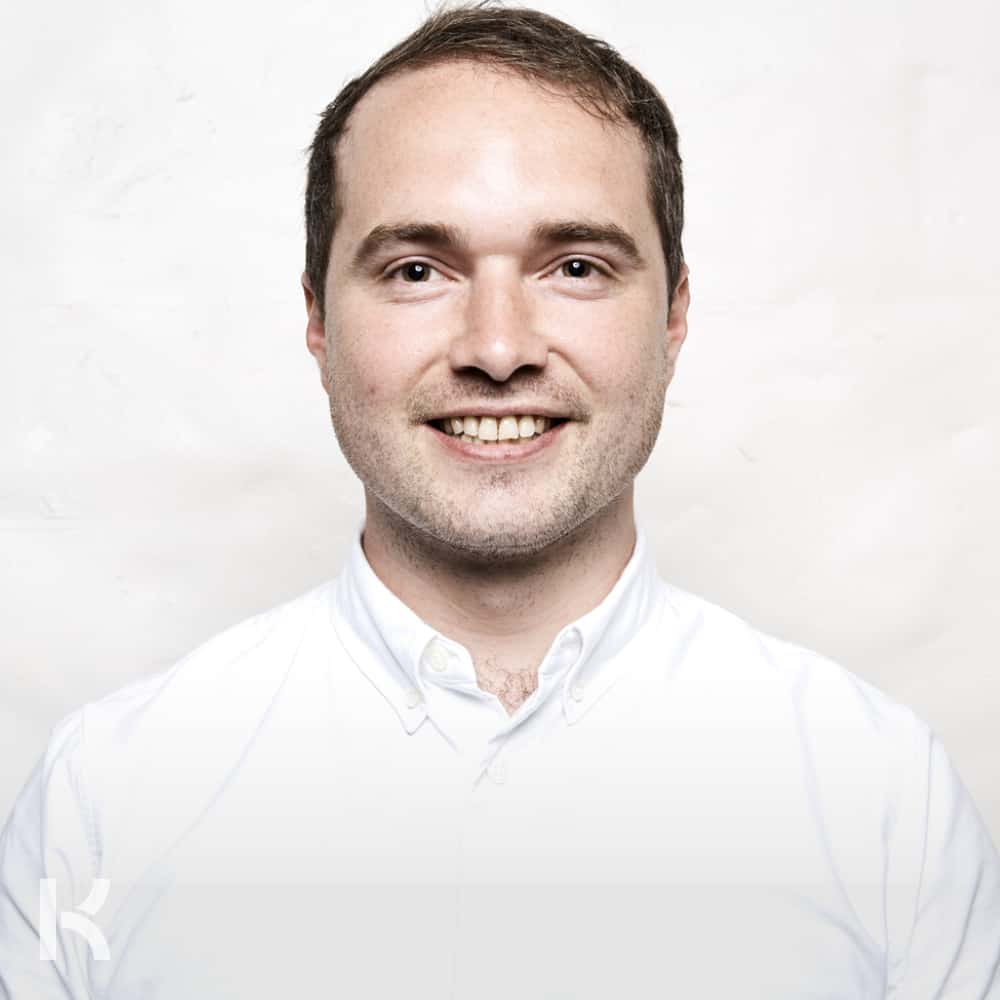 Why is POS the main focus for Lightspeed?
In order to make informed decisions, you need to have data accessible to you, you then need to be able to turn that data into decisions easily and quickly (without having a specialist degree or a lot of technical skill). An efficient POS makes that really easy.
Having everything centralised means you can connect your sales to everything else that you do. So the information can flow to where it needs to be. This allows you to access that data from wherever you are. So if you're supervising large teams or multiple venues, you have a central point of view with all your operational information living in one place.
The key difference in our design philosophy for me is that we focus on the operational job to be done – the thing the person who's using this tool actually needs to do – the daily tasks in their business. We let the administrative benefits flow from that.
Traditionally, technology was really an administrative part of the business. And operationally, you just kind of loved it or lumped it, you were stuck with it and you had to adapt your way of working to do what the technology required.
Instead, we build technology that helps you do what you're actually trying to do, and the administrators get the benefits automatically on the back of that.
Does Lightspeed work with other technologies that are out there in the hospitality space?
Yes, this is another really important difference between Lightspeed and other POS systems.
Traditional technology companies, they try to do everything themselves; they try to diversify and build more and more features. At Lightspeed, our innovation focuses on allowing customers to turn on as many different tools as they think are going to be useful to them and plug them all into Lightspeed as a central platform.
There are all sorts of emerging markets in hospitality technology and there is a lot of critical innovation going on. We want our merchants to be at the forefront of adoption of new technology and to make it really easy for them to integrate that to their POS system.
What are the tools Lightspeed provides that really benefit the industry?
Integration is our approach to some problems; problems where a solution is less known to us, so we don't assume to solve them our way.
There are also problems that are really known to us that are at the core of every hospitality business' operations, such as managing your inventory, supply chain, and production processes. And so our suite of products really focuses on core fundamental problems that every single business has, where we really know what it's like to have the job of doing that in a hospitality business, and we know what's required.
But ultimately, it all starts at the point of sale, that's where your business connects to your customer, that's where the transaction happens. And so ever since our inception, that's where we've focused, and we've built our features out from that moment of transaction.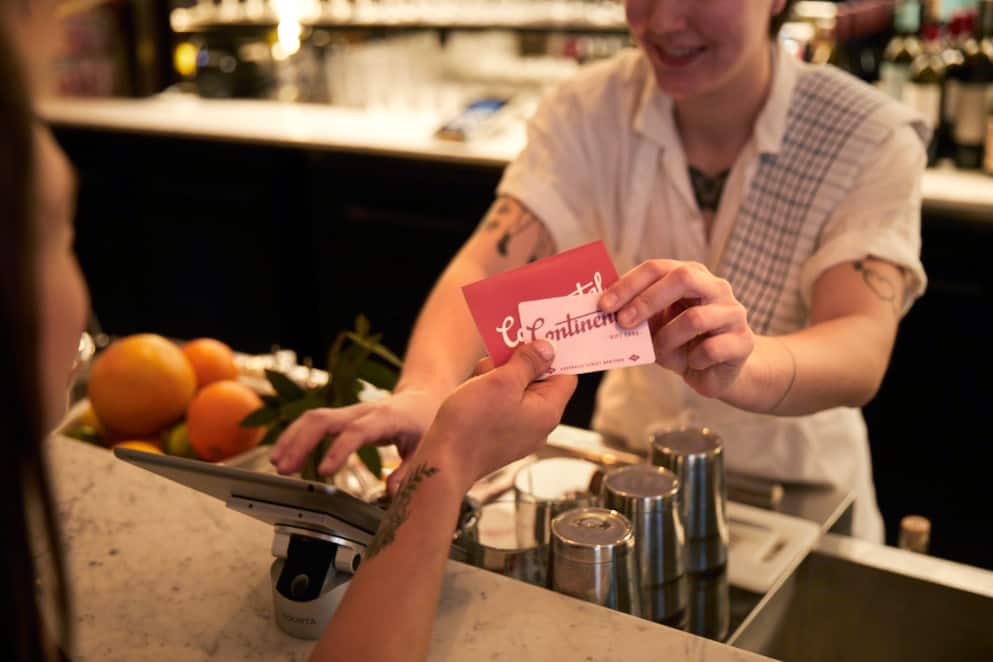 How has that changed since Lightspeed started?
One of the big changes that I've been super lucky to be a part of at Lightspeed is a complete switch from being about a really simple solution that you do yourself, to being a really powerful all-encompassing solution that's supported by expertise and industry knowledge, and a relationship with a human that you can relate to about your business problems and who can guide you to solutions.
In the last two and a half years, we've grown out from having a support team of two to having a really large support team where we offer 24/7 coverage by phone, email and chat. So that's been logistically an enormous piece of work, and improvement. Now our customer satisfaction ratings are amazing.
People at Lightspeed absolutely love helping our customers keep their businesses running smoothly. We've been recruiting predominantly from the hospitality industry; people who have been operational managers, line managers and so on, who understand what it's like to administer traditional POS systems, who understand how and why Lightspeed is doing things so differently and so much better. They all have the ability to really guide customers through that learning curve in a kind of coaching way, but also in a supporting way.
For anyone that's beginning to explore Lightspeed through to that moment where they start their account what does that support look like?
As soon as anyone signs up for a free account, we call them within the first couple of hours, within the first moments often. We're really trying to connect with those people as soon as they walk in the door, so to speak, and make sure that they feel welcome, that they're in the right place, and importantly that they're able to get their questions answered.
While a lot of people still do value the ability to set up themselves, and they're really committed to the learning curve of being able to administer that themselves moving forward, other people don't have the time for that or aren't particularly inclined. So we also offer a suite of services where we're able to take some of those tasks away and make it really smooth and easy to get up and running quickly.
If someone has quite a complex workflow, but they've chosen to go and try and set up themselves what does the support look like there?
There's absolutely no point that we will tap out. If you're determined to get it to work, and you're struggling, then we're there for you as much as you need that essentially, we will continue to recommend the best solution we think is available.
We will continue to check in with you, to offer coaching, to guide you on the next steps, to help you troubleshoot where you might have gone wrong, provide you the right learning resources, and be there for you every step of the way.
What's the biggest problem that you're solving for the hospitality industry?
I think it's all about that connection.
I think, in order for the hospitality industry to thrive into the future, we need to move away from big conglomerations of power and centralisation, you know, we need to get more local and more connected with our communities.
And Lightspeed really empowers businesses to do that, to have all the benefits of economy of scale that some of those larger bodies have traditionally enjoyed because of their access to technology. Using cloud-based technology, you can have all that benefit even in a really small business that's just starting out.
How has the industry changed since Lightspeed launched?
I think that businesses who were early adopters of Lightspeed have leveraged software to really scale up what they do. And those are our favourite success stories from our early days, people like Sonoma Sourdough, Gelato Messina, who put Lightspeed into their first venue when their businesses were really new, and our business was really new, but they knew that the cloud was the future. And we've grown together in so many ways. We now offer them a really powerful platform for all aspects of their business, across multiple sites.
For those that didn't realise how important technology was, how do you help ease that transition and get them up to speed, quickly?
Well, with any new feature that we offer, we make sure that it's really well supported, first by training our internal teams, so that if you have questions we can help you.
We create educational guides that have step by step instructions and videos about not just how to do it, but also about why it's important and why it's valuable. We publish regular masterclasses, where you can deep dive into a specific feature, and talk about some use cases and some people who have been successful with that particular tool or feature.
We really try to keep up a constant stream of communication about how to get more and more value out of Lightspeed, in particular as we release new features.
Can you share any success stories from your clients about their experience of using Lightspeed with integrated accounting?
We recently visited Longview Vineyard in McLaren Vale. They're an amazing client who had been using Lightspeed for a long time, they were an MYOB x Lightspeed client in the beginning.
We booked the meeting through their accountant, who had up to that point been their Lightspeed administrator. In that meeting, we met the operations manager, the events manager, the winemaker, the retail manager, and so on, the patrons of this really big, scattered organisation. But they were kind of using Lightspeed just in one corner of the business at the cellar door, and they didn't really understand all of its capabilities.
From that initial meeting, we worked to grow their solution out to encompass basically all the facets of selling that they do, as well as a lot of their production and inventory, their events, now all powered by Lightspeed, and all feeding back into MYOB really elegantly. And there are many, many people in the business now who are involved in administering that, and continuing to get value from it.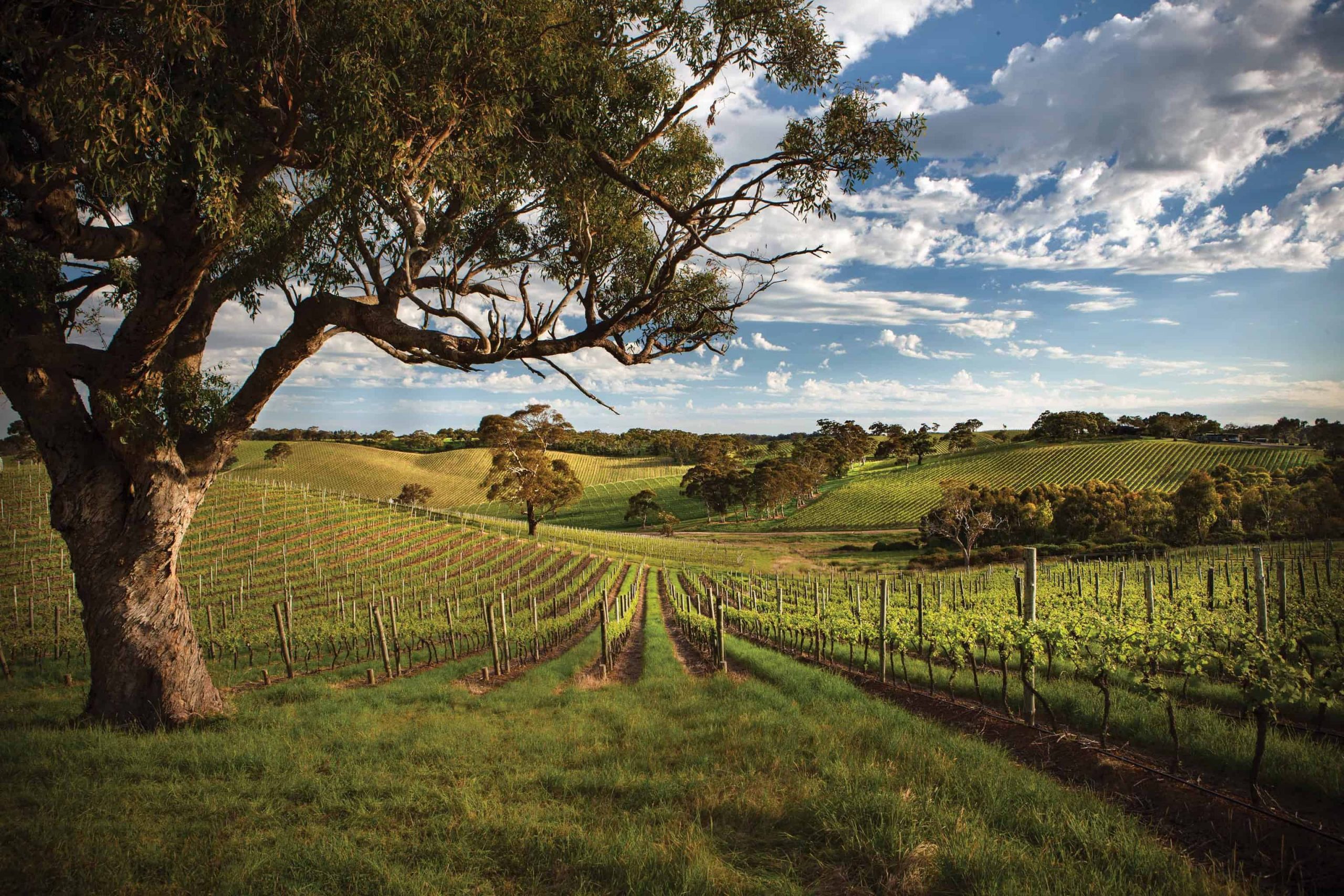 And what does having your accounting system integrated to Lightspeed enable people to do?
It allows the humans in the business to do what they're good at, and let the technology do what it's really good at. It allows people to get back to, you know, what they love, what they signed up for in the first place, which is making these beautiful wedding experiences, or making this gorgeous wine, or designing these beautiful labels or running these art competitions that they do, you know, those are the things that drove these people to open a winery in the McLaren Vale in the first place.
In short, a properly integrated system makes your back-of-house processes smooth, seamless and practically invisible.
To learn more about how Lightspeed and MYOB can help your hospitality business, head here.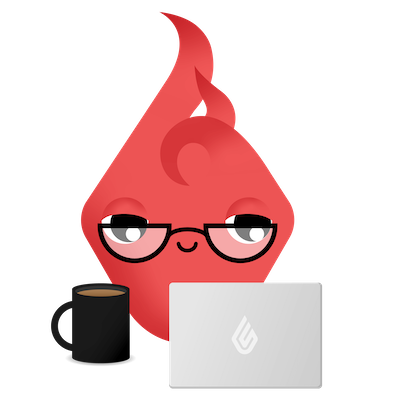 News you care about. Tips you can use.
Everything your business needs to grow, delivered straight to your inbox.