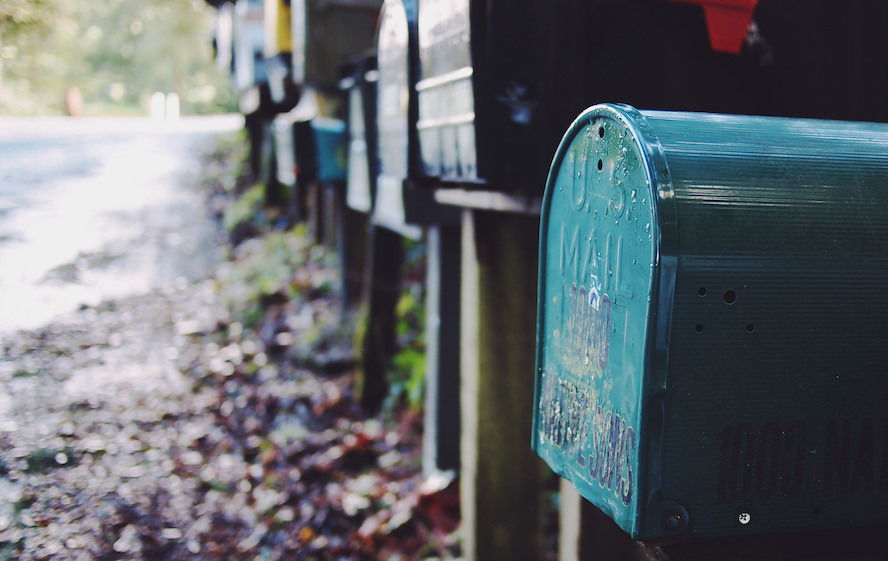 There are thousands of things you can do to improve your business, so why focus on building your email list? The answer's simple. Email lists require a small amount of work, but can generate huge gains for your business.
In the sections below, you'll learn:
1. What an email list is.
2. Why online retailers should build an email list.
3. Which list building tactics you can use to grow your email list.
1. What is an email list?
An email list is a list of email addresses that you've collected from people who have shown an interest in your brand. These people will have given you their email at some point when they engaged with your company, for example, when they visited your website or social media channels, or met you at a trade show. Email lists are then used to send communications to potential leads.
2. Why build an email list?
To nurture warm leads and optimize conversions
Email marketing converts 4 x better than social media, 1.5 x better than search and continues to be retailer's preferred method for engaging shoppers. In fact, 89% of marketers generate the most leads through email marketing.
Email list building helps you maximize the results of your email marketing efforts. With an email list, you collect warm leads – those who have either already purchased your products or expressed an interest in your business. This makes them more likely to convert than prospects that have never engaged with your business.
As you add more and more leads to your email list, you maximize the number of warm leads you can market to, thus optimizing your conversion rate.
To grow your contact database
Did you know that around a quarter of the email addresses in your marketing database may no longer be active? People change or simply abandon email addresses all the time. Even those with valid email addresses may unsubscribe from your email communications.
Building your email list fuels your marketing campaigns by bringing in new contacts so you can continuously grow your number of potential leads. You should look at email list building as a long term strategy for traffic conversion and lead generation.
To drive quality traffic to your website
Nearly 98% of website traffic doesn't convert. It's therefore in the best interests of an eCommerce business to drive qualified traffic to their website as qualified visitors are much more likely to make a purchase.
The email addresses in your email list are qualified leads, so contact them through your email marketing efforts to drive high qualified traffic to your website.
Need help setting up your email marketing strategy?
Get our free 6-step guide to email marketing
3. Which list building tactics can you use to grow your email list?
Email pop-ups
While you may be hesitant or skeptical about using email pop-ups, there's no denying that they are one of the most effective ways to build your email list.
Here are a few reasons why email pop-ups can be so effective:
1. They allow you to display your email signup form in highly visible places on your website. By putting the form right in front of the visitor, you make the opt-in process accessible and easy — rather than making visitors search your site for an email signup form (and possibly giving up before finding it).
2. An email pop-up is a short sales pitch for your newsletter and your business. An attractive design, captivating copy and even an offer can help drive email signups.
3. Actively asking a visitor to subscribe is going to increase email capture. The reasoning lies in the principle of repetition and consumer psychology; you must ask, ask, and ask again to get the result. As a consumer, when was the last time you subscribed to a brand's emails without being asked? Smart marketers know that they must ask or call for action in order to receive.
Instead of using a generic email pop-up, create something that grabs attention and persuades visitors to give you their email addresses. Use custom branded designs and relatable copy to draw in visitors and encourage them to sign up.
Check out these email pop-ups on Really Good Pop-Ups for inspiration.
Email opt-ins
An email opt-in is essentially a trade; visitors give you their email address in exchange for something of value.
Some common incentives that eCommerce businesses use are:
– Discounts, free shipping, and other promo codes
– Entry to a contest giveaway
– E-book, style guide, and other downloadable content
Offer visitors something valuable and relevant to drive them to make the exchange. The above examples are perfect for eCommerce list building because they appeal to visitors' intent to shop and potentially buy. Sweeten the deal by offering discounts or free shipping for those who sign up; this can not only help boost email capture, but also drive conversions.
Two-step pop-ups
Two-step pop-ups use micro-commitments – small actions that you ask visitors to perform leading up to a more advanced conversion step – to drive more conversions. With promotions, for example, the more advanced conversion step is an email opt-in or purchase.
If you start by asking a simple question like "Want a discount?" that requires either a "Yes" or "No" answer, you're presenting your visitors with a decision they must make. When an individual selects a "Yes" response, they are psychologically inclined to continue to behave consistently with the "Yes" commitment. Shoppers who answer "yes" have already committed and are more likely to finish the process of subscribing to your email list. This tactic is quickly becoming a popular method for increasing email opt-ins.
Countdown timers
Countdown timers allow you to present an offer, attach a visual time limit to the offer (thereby creating a sense of urgency) and engage visitors with a highly visible call to action. Your timer may be counting down to the expiration of a deal available on this visit or the future end date of a specific promotion. The founder of conversionXL increased conversion rate from 2.5% to 10.8% by adding a countdown timer to CTAs.
This type of marketing copy works well by creating loss aversion – the desire to not lose something is greater than the desire to actually gain something. If your shoppers don't take the desired action, their loss will be greater than their gain. Trying something like "Buy today or pay 30% more tomorrow" can be highly effective.
Exit pop-ups
Exit pop-ups track the behaviour of your website visitors and determine when they will leave your website. They allow you to directly target bounce traffic and abandoning visitors – visitors who only visit one page on your website and those who leave your website without converting, giving you one last chance to capture an email before they leave. This is incredibly useful seeing that 55% of website visitors spend 15 seconds or less during a website visit. With exit pop-ups, you can engage this large portion of traffic that normally would not convert with an offering aimed at keeping visitors on site or capturing an email.
Without an exit pop-up, you're missing out on significant conversion opportunities. By simply engaging bounce traffic with exit pop-ups, you can capture new leads that may have left and never returned to your site.
What are you waiting for?
Building an email list is a tried-and-tested method for optimizing your chances of converting leads. By capturing email addresses on your website, you can expand your email marketing reach, increase your traffic conversion rate and generate more sales – some of the main goals of eCommerce merchants. And all of this in a few simple steps.
Build your email list with email pop-ups today!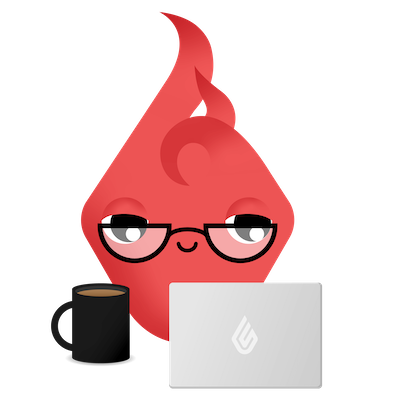 News you care about. Tips you can use.
Everything your business needs to grow, delivered straight to your inbox.