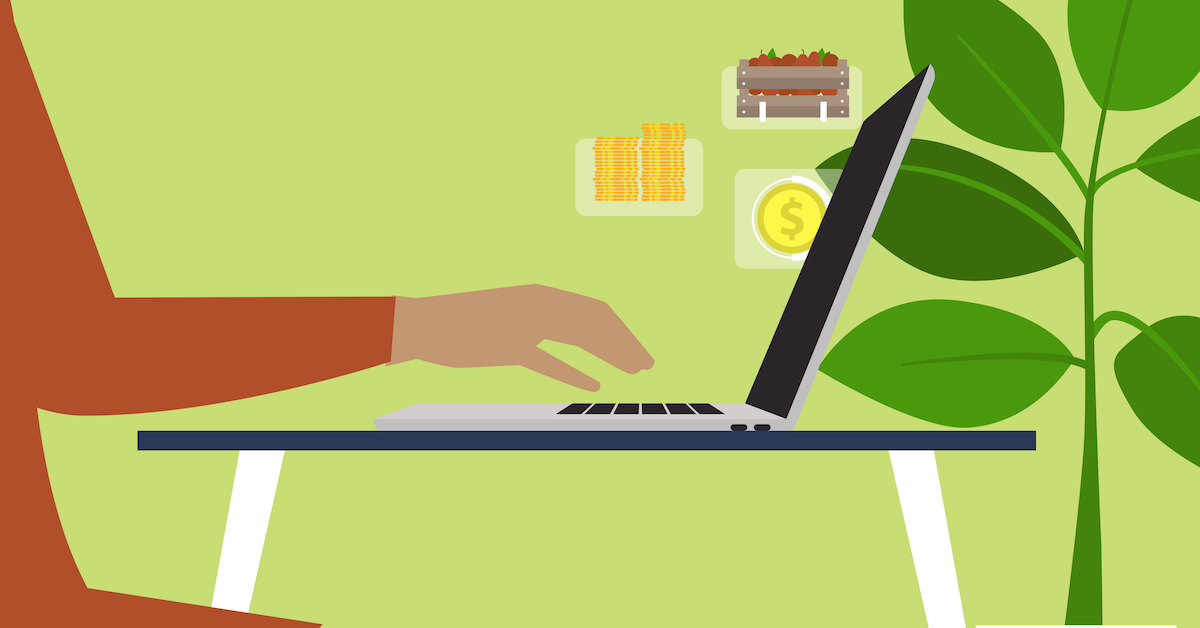 Food waste is a huge issue in the world today, with the United Nations estimating that one-third of the world's annual food production is lost or wasted.
Each year, Aussie's waste more than 7.3 million tonnes of food, enough to fill over 13,000 Olympic-sized swimming pools, and it costs the economy over $36.6 billion a year.
Restaurants, unfortunately, are not blameless when it comes to food waste. It's estimated that the food retail and hospitality industry is responsible for one-third of Australia's total food waste. Not only is this hugely detrimental to the environment and climate change, but food waste also contributes to massive revenue loss for restaurants.
Boston Consulting Group report estimates that, by 2030, wasted food will account for approximately

$1.5 trillion

in lost revenue globally
Aside from optimising your food costs, reducing waste is one of the most accessible ways your restaurant can save money.
A recent World Resources Institute report found that for every dollar a restaurant spends to reduce food waste, they save an average of $7.
To better understand how restaurants can cut costs by reducing waste, our global Lightspeed family in Canada chatted to successful restaurateurs Gregg Rozeboom and Christine Cikowski to see how they're reducing food waste in their kitchens and how they're saving money as a result.
How to control food waste in a restaurant:
Measure your restaurant's food waste
The first step to successfully managing your restaurant's food waste is to measure how much you're currently wasting, how much that waste is costing you, and the source of that waste.
According to Tenzo, the simplest way to measure your food waste is to categorise your food waste by its type:
Bin 1:

Food preparation waste — the waste created while prepping food (like broccoli stems)

Bin 2:

Spoiled food — food that's gone bad in storage

Bin 3:

Plate waste — served food that your guests didn't eat
At the end of each day, you should weigh and record the waste in each bin. You can then calculate how much food waste your establishment produces each year and which category generates the most waste using your weekly data.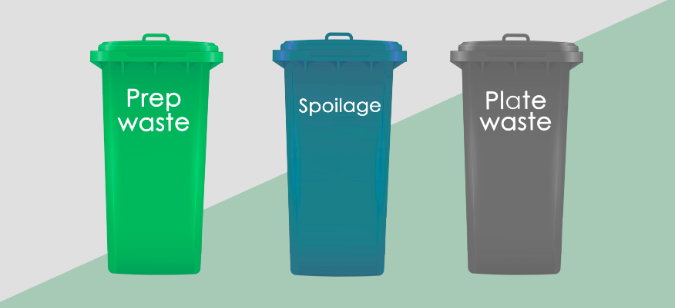 Track food waste with tech
Alternatively, if you don't have the space for numerous bins or the time to weigh and track your waste each day, you can employ tech to do this for you. Lightspeed's Restaurant POS has a built-in wastage feature that enables restaurants to track and analyse their food waste so they can take action to minimise waste in the future.
How?
Easily record food wastage, who entered it and why

Inventory is automatically updated when wastage is recorded

Minimise waste by running reports to spot trends over time
When you know what you've wasted, you can assign costs to those losses and understand the impact. When you understand why you've wasted, you can take measures to prevent it from happening again – saving you money in the long run.
Involve your employees
Your employees know the ins and outs of your venue better than anyone else and will be able to provide valuable insights into where and why wastage is occurring.
"Front-line employees see the waste regularly," says Gregg Rozeboom, founder of Fruitive, a plant-based fast-casual restaurant. "They often have the best ideas," he shares.
To help reduce food waste and get staff involved in the process, Fruitive launched an initiative to encourage staff to share their ideas on potential solutions.
Every quarter, they have a menu creation competition that challenges employees to submit an idea for a new menu item made from a list of seasonal ingredients that also solves a waste problem they see in the kitchen. The winner gets a cash prize, and their suggestion is added to the menu.
For instance, an employee submitted an idea for bread pudding using bread ends, and another suggested that the staff use bread ends to sample products. The latest contest winner had an idea for a super berry bowl using green algae.
Fruitive also repurposes juice pulp in creative ways, such as incorporating it into a beet burger and making candied citrus peels from the citrus pulp.
Reuse leftover ingredients
Like Fruitive, Honey Butter Fried Chicken strives to reduce its food waste through creative menu offerings.
"We batter a lot of chicken in the restaurant," says executive chef and managing partner Christine Cikowski, "so we have a bucket of flour that's been used to dredge chicken. We started frying it up and it becomes these crunchy bits that we put as garnishes on our wings and our grits. People snack on them all the time."
Kitchen staff also pickle leftover kale stems and make croutons from leftover cornbread. "We're not just trying to save on food to save on food waste," Cikowski says. "We want to make sure it's delicious."
Share byproducts with the bar
Restaurants that serve cocktails have another outlet for reducing food waste: the bar.
"We make this really awesome candied jalapeño mayonnaise," says Cikowski. "It's made by taking jalapeños, cooking them in simple syrup, and blending them up." Their bartenders use any leftover simple syrup to create a spicy margarita. Similarly, any leftover herbs are used in their cocktails or as a garnish.
By reusing leftover ingredients, you not only get a higher return on investment for your stock, but you can also create innovative new menu items to tempt your customers.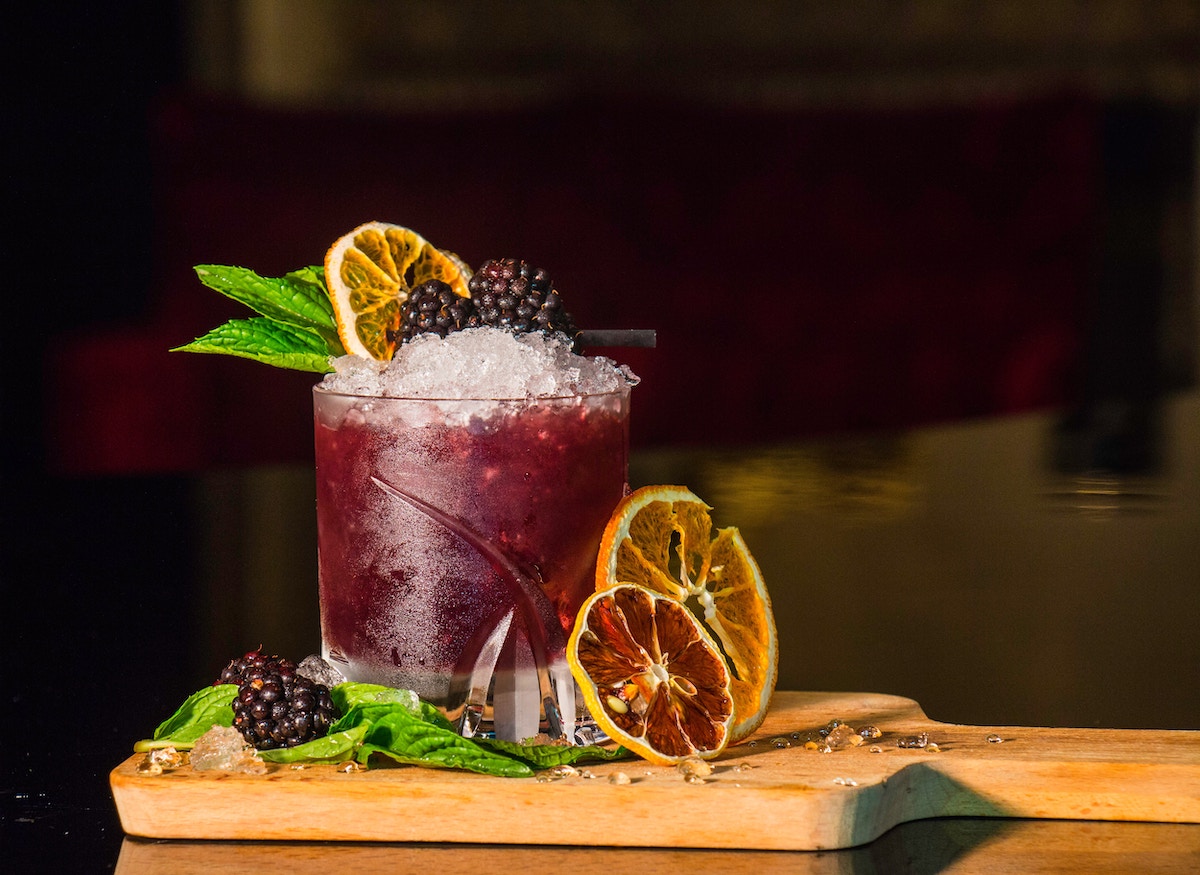 Compost and recycle what you can
When it's not possible to repurpose your food trimmings and leftovers, the next best thing is to compost them.
Both Fruitive and Honey Butter Fried Chicken compost unsalvageable food scraps and compostable packaging. "We compost all food scraps and recycle paper and cardboard," Cikowski says. "Anything that was once alive, we can compost – from chicken bones and eggshells to veggie scraps."
While composting is good for the environment, it can also benefit your business. Over 90% of Australians are concerned about the environment and sustainability, and one study found that more than half of consumers are willing to pay more at sustainable businesses.
Taking the time to invest in sustainable practices, such as composting and recycling, not only reduces your carbon footprint but it also emphasises to your customers how you're dedicated to reducing food waste – something that may encourage them to spend more at your restaurant.
Donate Your Leftovers
Have you considered donating your leftovers to local homeless shelters or food recovery programs? Typically, they accept prepared, unserved food and slightly blemished raw ingredients.
This approach to reducing food waste ultimately helps those in your community who need it the most. 57% of consumers either support or boycott a business based on shared beliefs. By helping people in your community, your restaurant will generate a positive reputation and attract more customers as a result.
Oz Harvest, a company close to our hearts, collects food donations from businesses all over Australia and delivers them to over 1,300 charities. Restaurants, cafes, bars, hotels, supermarkets and more regularly donate their unused or unwanted food to Oz Harvest, who then pass it on to those in need. If you're interested in learning more, please get in touch with Oz Harvest here.
Be strategic with suppliers you choose
Smart sourcing from your suppliers is another great way to reduce both food waste and costs.
For example, if you make juices, smoothies, jams or sauces, then produce with cosmetic imperfections (at a cut-down price) could be a good option.
"[Our suppliers] know that we're juicing a lot of the produce we buy, and so for the juicing production, we're not looking for how beautiful the product is," says Rozeboom.
This prevents imperfect produce from going to waste and costs the business less than its alternatives.
Buy produce from local farmers
Our global economy allows restaurants to source their food from anywhere in the world. But have you ever considered the amount of harmful emissions generated from the transportation of ingredients?
11% of food-related GHG emissions are a direct result of transportation. To reduce your restaurant's carbon footprint, consider sourcing your ingredients from local suppliers. Not only will it reduce the harmful emissions related to transportation, but it also enables you to showcase food that's unique to your region.
Sure, that means you might not be able to serve certain dishes if they're not in season, but that also gives you the opportunity to create unique seasonal menus.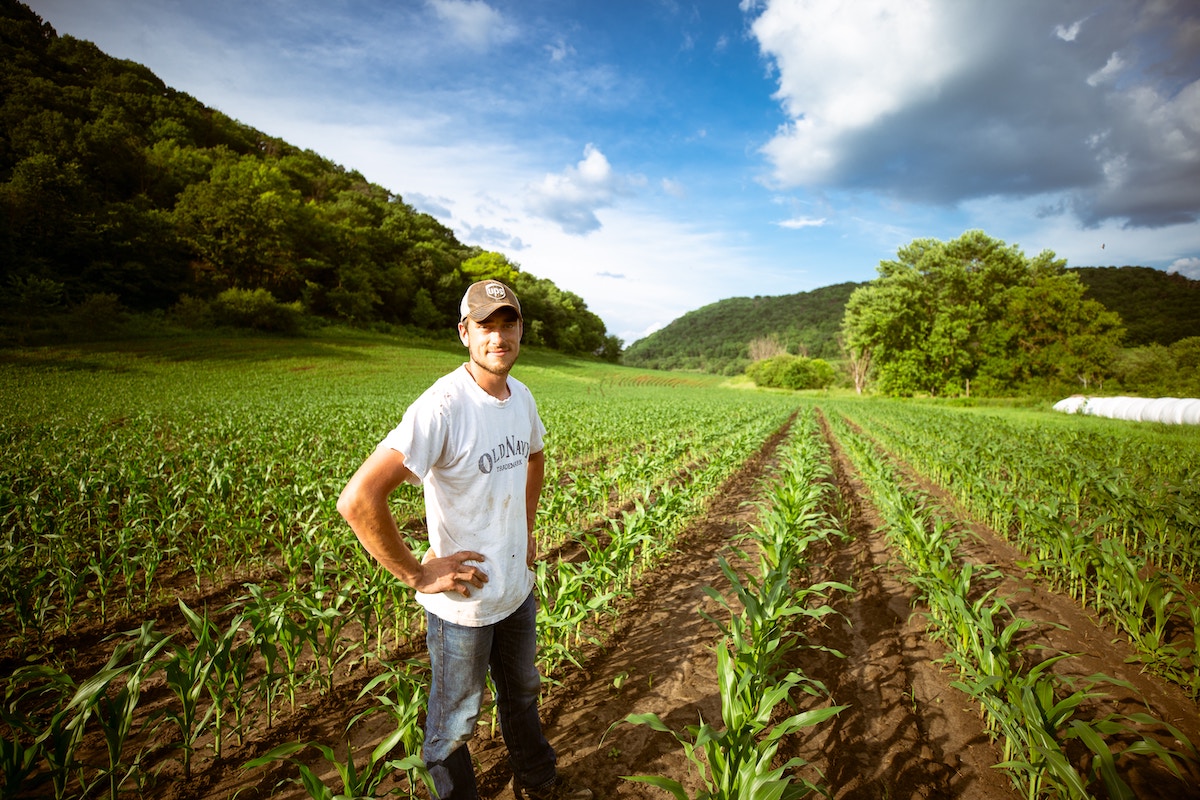 Invest in eco-friendly appliances
Along with saving you money on your utility bill, there are plenty of tax credits and deductions that your restaurant can take advantage of if you decide to implement green, eco-friendly tech.
The federal government, for example, runs a free Energy Advice Program for small businesses to help them get better energy deals and reduce their energy usage.
Energy Rating for Restaurants
Did you know that restaurants consume roughly five to seven times more energy per square metre than other commercial buildings? For quick-service restaurants and other high-volume establishments, energy consumption per square metre can be ten times higher.
From the appliances you choose to your lighting and refrigeration, eco-friendly food preparation appliances help reduce your establishment's utility costs.
Eco-friendly appliances help you reduce how much energy and water your restaurant uses and improves your bottom line while helping protect the environment.
Tip: use this handy energy rating calculator to see how much you can save by investing in Energy Rating certified appliances.
Update your restaurant technology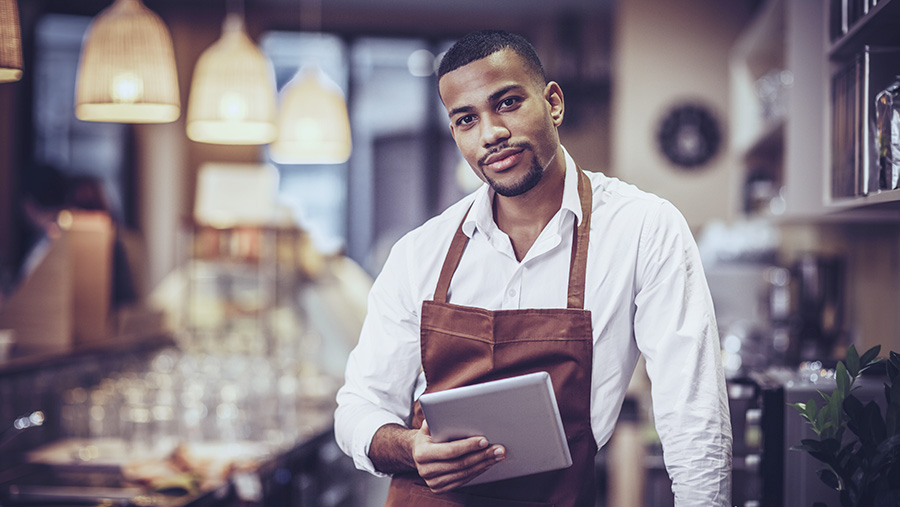 Restaurant technology, like a restaurant POS system, can help businesses to cut costs by minimising food waste.
QR table ordering and digital menus, for example, give customers complete control over what they're ordering. Putting the responsibility of ordering in the customer's hands (literally) leads to fewer mistakes (e.g. misheard or messily-written orders), ensuring the customers always get exactly what they wanted.
Worst case scenario, if one of your guests decides to change their order, waitstaff can simply change the order in the POS, which will immediately send a notification to the kitchen's printer or bump screen.
More accurate ordering not only improves your guest's dining experience but also proactively cuts down on wrong orders leading to food waste.
Reduce paper waste with digital receipts
While not technically food waste, cutting down on the amount of paper your venue wastes can help cut costs, and it's good for the environment.
Paper waste is a huge global issue contributing to deforestation, greenhouse gas emission and water pollution, to name a few. While you might not immediately associate restaurants with paper waste, venues actually produce a surprising amount – from paper dockets to receipts, takeout packaging and menus.
Updating your restaurant's tech with mobile, cloud-based alternatives can help you cut down on how much paper your restaurant goes through.
A POS system with table-side ordering and a kitchen bump screen reduces your restaurant's carbon footprint by removing the need to write orders on a ticket. Waitstaff simply send orders directly to the appropriate kitchen station and receive a notification from the kitchen once it's time to run the dish.
Many restaurant POS systems also provide customers with a digital receipt rather than a paper one. Offering digital receipts is an excellent way for restaurants to save on the small but regular cost of buying receipt paper. Plus, you can build a database of customer emails to aid your marketing efforts. And, with 90% of paper receipts ending up in the bin, offering a digital alternative is a great way to show customers you care about sustainability.
Cut down on food waste to lower your recurring expenses and increase margins
While solving the food waste crisis is undoubtedly a challenge that requires intervention at every step of the value chain—from producers and consumers to governments—restaurants are in a unique position where, by addressing a crucial societal issue, they can reap substantial business rewards.
In an industry where profit margins are notoriously thin, anything you can do to reduce costs while attracting environmentally-conscious consumers is a must for long-term success. In fact, businesses that reduce their environmental footprint typically have margins 3.3% higher than other companies. Therefore, investing in initiatives that aim to reduce food waste is a sure-fire way to inject more profit into your restaurant's bottom line.
Subscribe to Lightspeed's fortnightly blog updates
Get the latest blogs delivered straight to your inbox every fortnight. Receive hospitality updates, tips, and insights. Just drop in your email address in the form below, and you're all set!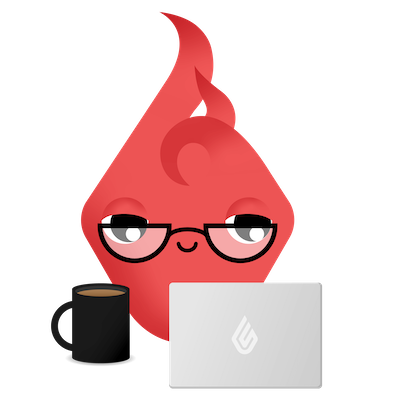 News you care about. Tips you can use.
Everything your business needs to grow, delivered straight to your inbox.