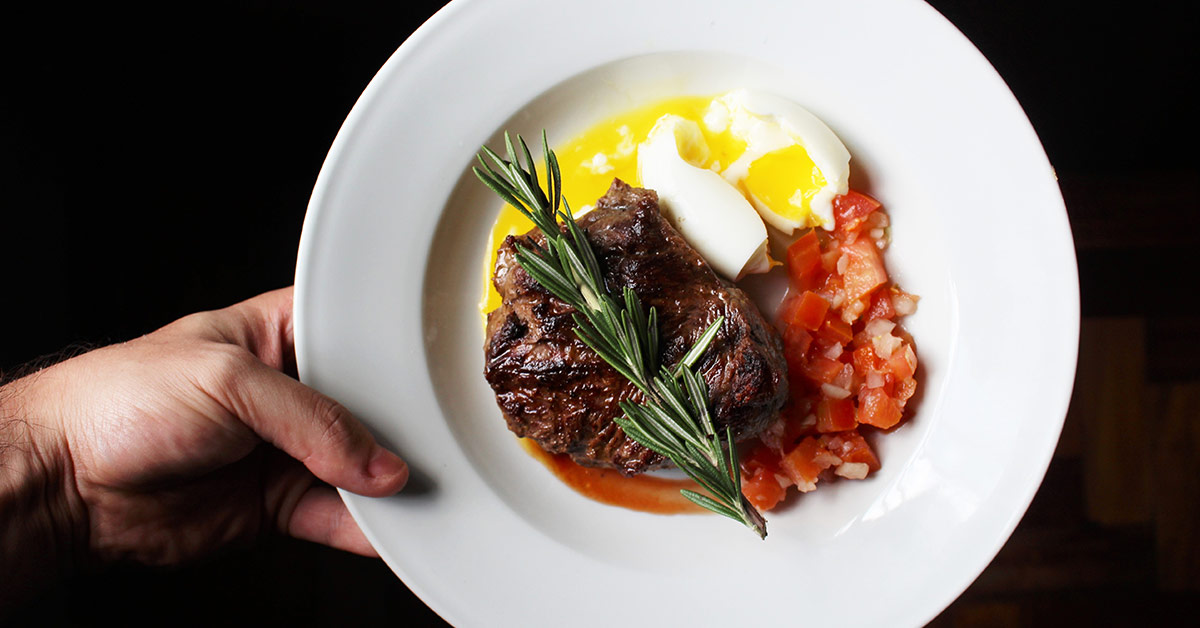 Tapas, dim sum, small plates—whatever the cuisine and whatever the name, smaller portion sizes are hot right now and they're not showing any signs of cooling down. In fact, the National Restaurant Association listed small-plate menus as one of the top five hot restaurant concepts for its 2019 culinary forecast.
We've pinpointed the eight reasons why smaller portion sizes are a trend that your establishment should consider adopting into its menu.
What are the benefits of serving smaller portion sizes?
Guests can be more adventurous
Small-plate concepts remove the "pain" of paying
Small plates align with the sharing economy
More dishes gives you better quality control
Staggered food arrival reduces stress
You can use luxe ingredients without breaking the bank
Reduced food waste
Guests can be more adventurous
With a small-plate concept, guests can order several dishes instead of committing to one entrée. "It provides a guest with more opportunity to try different things and not feel like they have to get one dish," says Cassidy Hallman, executive chef at R17, a luxury cocktail lounge in Manhattan that serves small plates.

"Small plates are like your own tasting menu," adds Ashok Bajaj, owner/president of Knightsbridge Restaurant Group, which owns and operates ten restaurants in Washington, D.C. "You can have really different textures and flavors without sticking to one kind of flavor for the whole dining experience." He's also observed that conversations can be more engaging in a small-plate restaurant because guests discuss and share dishes rather than just eating in silence.
Add to that the fact that every culinary competition show features judges sampling fascinating small plates of food creations, and it's no wonder that restaurant-goers want to try everything, too. "The days of giant steaks and big fish are done. It's now one bite of this, one bite of that. I can't get three bites into something before I'm like, 'What's next?'" said Brian Malarkey, a Top Chef finalist, in Restaurant Hospitality.
Guests can customize their meal
In addition to trying many different dishes, small plates allow guests to essentially build their own meal rather than feeling constrained by a certain number of sides or a specific starch and protein combination.
"You don't have to give an arm and a leg to design your experience," says Sayat Ozyilmaz, chef and co-owner at Noosh, a San Francisco restaurant that serves Eastern Mediterranean food including small plates. "If you were to be four people, all of a sudden you can design an endless number of permutations."
Small-plate concepts remove the "pain" of paying
Customers feel more comfortable ordering four $10 plates than one $40 plate, even if it equates to the same dollar value. Why? Because it helps remove the "pain" associated with paying. Psychologically, the lower value associated with a smaller portion size feels more accessible.
Duke University Behavioral economist Dan Ariely dives into more detail on the pain of paying and how it adds a "moral tax" to consumption in this video.
Method of payment affects whether or not a guest enjoys their meal
An interesting point that Professor Ariely brings up is how the pain of paying is exacerbated when a customer pays with cash rather than a credit or debit card (skip to 4:45 mark in the video).
Credit cards disassociate consumption from the timing of payment, which makes it feel easier to spend. Paying with cash, on the other hand, comes with an immediate sense of loss.
Your goal should always be to decrease the pain of paying so that your guests spend more. Although credit card transaction processing fees can feel steep (they range between 1.5% to 3.5%), customers who pay by credit are typically prone to spending more, since it feels painless.
Remove currency signs from your menu
Want to take it a step further? Consider removing currency signs from your menu. A study out of Cornell University found that removing currency symbols significantly increases how much people spend at a restaurant. On average, menus without currency signs yielded an average of $5.55 more in check value than menus that used currency signs.
That's just the tip of the iceberg when it comes to menu engineering. For more tricks on how to optimize your menu to encourage customers to spend more, read our ultimate guide to menu design.
Create your menu in minutes
You don't need to be a designer (or hire one) to create a beautiful menu. Download your free, easily-customizable menu templates today.
Small plates align with the sharing economy
Small plates often have an Instagrammable presentation, but their appeal extends beyond aesthetics. "It's capturing the zeitgeist of the sharing economy," Ozyilmaz says.
Of course, while it's trendy, it's not a new dining concept. Ozyilmaz points out that ordering an appetizer, main, and dessert has been the standard at many fine-dining restaurants for the past century, but it's not the only way to dine. "In many other cultures, you have tapas, Middle Eastern mezze styles, anticuchos, dim sum," he says. "When we cook at home, my family has always eaten shareable, family-style meals."
Additionally, small plates allow your guests to be more adventurous. Whether at a favorite restaurant or trying out a new spot, whenever guests are trying a new dish there is always some sort of risk involved. Ordering an expensive main dish that doesn't meet your expectations can ruin an entire experience and even sway them away from visiting again.
Reducing the risk of disappointment is a major reason for the rise in popularity for small plates menus. There is a big appeal in getting to try new things without making a major commitment – and if you don't care for something, your dining companions won't let it go to waste.
More plates give you better quality control
Ozyilmaz likes that with small plates, "I can control the quality of each item and make sure each item is coming out consistently. Instead of controlling one large plate, I'm controlling many small plates with fewer variables." He adds that this approach works better than large plates for his restaurant and style of food.
Staggered food arrival reduces stress
With the appetizer-entrée-dessert model of dining, one entrée could be ready in 10 minutes, but everyone else has to wait for one person's dish that's more time-intensive to prepare.
Small plates are generally more casual and can be delivered to tables as they're ready. "You have something in front of you and you start to eat," says Bajaj. "That's a benefit to the diners and to the restaurant because the stress level goes down."

That said, you don't necessarily want all your small plates coming out at the same time, because there may not be space on the table and your guests may feel rushed. "Your team needs to pace those plates out," Bajaj adds.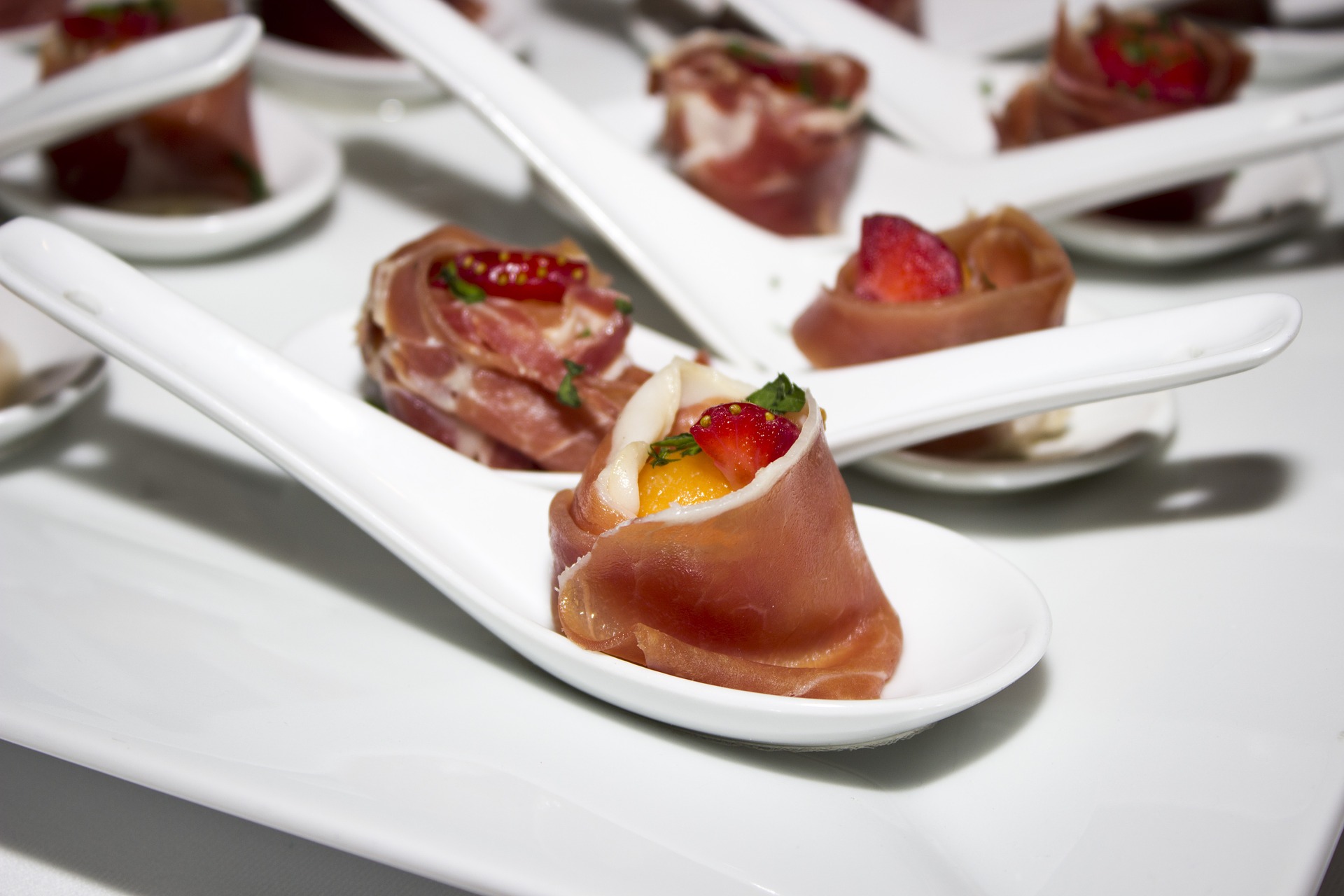 You can use luxe ingredients without breaking the bank
Expensive ingredients can drive food costs so high that its price intimidates guests. But small plates allow you to serve higher-end ingredients like caviar or truffles at a more palatable price point. "It gives you the capability of putting things on the menu that you can try out and you're not going to make a big fail of it," Hallman says. "You'll know if it's successful."
Ozyilmaz echoes this point. "People like to try more and they end up wanting to experience more if you make things accessible at lower prices," he says.
Small plates can help reduce food waste
Entrée-sized plates tend to generate food waste, but with some culinary creativity, small plates can make use of food that might otherwise go to waste, according to Ozyilmaz. For instance, if you serve a soup that uses leek bottoms, you use the tops in a leek spread. Trim of lamb could be used for lamb croquettes.
At his own restaurant, Ozyilmaz uses red pepper squares in beef kebobs and roasts the pepper trim for a red pepper muhammara spread. "My wife and I are running this operation as tightly as we can," he says. "We're not throwing away anything."
The benefits to proactively reducing your establishment's carbon footprint are numerous, especially if your target market is Millennials and Gen Zers, who are 88% more loyal to restaurants with sustainable practices.
Making the small plates concept work for you
How can your establishment test out smaller portion sizes?
Hallman suggests incorporating small plates in your staff meals. "Those are great opportunities to get consumer feedback based on your peers, who are similar to guests," he says. "A big thing for me is putting as much effort into a staff meal as a dish you would get as a customer." Once your staff has tried your small plates, they can help evangelize those offerings with paying customers.
If you want to give small plates a go at your eatery, here are some guidelines to keep in mind, as adapted from RestaurantBusinessOnline.com:
Make sure your small plates are visually appealing.

Remember, not only should they look appetizing to guests, but you want to motivate people to take photos and share to their social networks.

Use on-trend ingredients.

From artisanal toast with gourmet toppings and spreads to seasonal flavors, utilize ingredients that make your small plates profitable, pretty and palate-pleasing.

Scale down your popular menu items.

This allows customers to sample your bestsellers so they might go for the full-sized version on their next visit.

Showcase your small plates as a special.

If you don't want to go all in right away, try offering a small plates sampler on your weeknight menu to draw in diners that might be new to your establishment.

Market your small plates as a luxury tasting menu.

On the other hand, you might want to showcase more upscale and elite ingredients such as sushi grade tuna, wagyu beef or specialty razor clams. By offering it as a small plate option, you can keep prices reasonable and guests will be more willing to try more eclectic dishes.

Make sure dishes are easily shareable.

Whether you're serving a piece of meat or a flatbread, it must be sliced or cut into bite-sized pieces so guests don't have to do the messy carving themselves. And be sure to provide the appropriate serving utensils for each dish.
Technology for smarter menu planning
From menu insights to customer preferences and more, Lightspeed can help you run your restaurant smarter and give guests exactly what they want. Talk to one of our experts to learn more.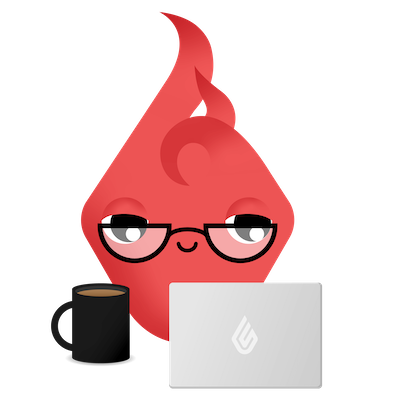 News you care about. Tips you can use.
Everything your business needs to grow, delivered straight to your inbox.