Restaurants of all sizes must continuously invent ways to stand out among the competition. And as if competitiveness is not enough to challenge restaurants, owners must also deal with rising labor costs. Here are some quick stats that offer a snapshot of what's happening in the restauration industry, as defined in the Quebec magazine Hôtels, Restaurants & Institutions:
7 of 10 restaurants close before their 5th anniversary
Sales from alcohol flow is decreasing
Fast food restaurant sales are growing by 4.5% on a yearly basis
Same-store sales are dropping as overall prime costs are increasing
Consequently, and in order to overcome these barriers, restaurant owners must learn to do more with less. It is around three times cheaper to retain a customer than to acquire a new one. Ideally, 20% of customers should represent 80% of a restaurant's business. To make it in this industry, your restaurant needs loyalty to survive.
According to a study by Loyalty360, an attractive restaurant loyalty program could increase repeat visits by 35%. For this to be possible, it must be derived from 20% of your loyal customer base. The best way to establish and maintain a long-term relationship with your best customers is by rewarding them for their patronage.
an attractive restaurant loyalty program could increase repeat visits by 35%
Long gone are the days of paper punch cards to track customer visits. As customers' needs have evolved, so have loyalty programs. Today's loyalty programs are fully automated allowing restaurants to collect a gold mine of customer information. This give you the ability to provide rewards that are more meaningful.
North America is composed of a large aging population of Baby Boomers and a powerful generation of Millennials. These two customer categories have different needs and dining habits. The good news is, they agree on a common need – personalized service. A loyalty program is an indispensable tool to provide personalized service to customers, as the more a restaurant knows their customers, the more they are able to meet their specific needs.
Even though fast food restaurants are on the rise, the king of restaurant franchises – McDonalds – is facing decreasing sales. Advertising campaigns and powerful slogans are no longer enough, since customer needs are ever-changing. According to the loyalty industry experts at DataCandy, loyalty programs are 10x more effective than traditional marketing.
Don't think big chain restaurants are not the only ones who invest in loyalty programs; small restaurants do it too. Leaders in loyalty technology solutions have developed loyalty rewards programs specifically for restaurants with one or two locations. DataCandy, for example, offers a turn-key loyalty program that integrates with a wide range of POS systems, including Lightspeed Restaurant. The setup process is completed in three simple steps and everything is managed online, which is convenient for small restauranteurs wearing many hats.
A survey of 1,000 U.S. consumers by the New York-based consulting firm AlixPartners found that more than half of consumers (57 percent) plan to dine out the same number of times in the next 12 months that they did last year – the same percentage as a year ago. And these consumers' average spending per meal was $15.38, the highest in the survey's history.
With a loyalty rewards program in place, you are giving customers a reason to spend with you, not the restaurant down the street. Rewarding loyal patrons and their buying behaviors will:
Increase average ticket spend
Boost sales, foot traffic and visits
And best of all, a five percent increase in loyalty can increase overall profits by 25 to 55 percent!
The restaurant business is tough. Running a restaurant in constant survival mode can affect food quality and stellar service. A low-cost, low touch loyalty program is a feasible strategy to gain a competitive edge and ultimately, survive. For more information on loyalty programs, click here.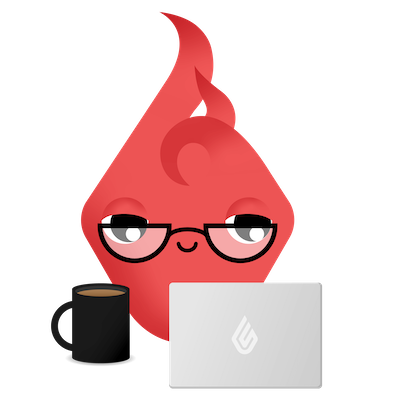 News you care about. Tips you can use.
Everything your business needs to grow, delivered straight to your inbox.