Restaurateurs are generous. They open a business because they want to share their passion for food with others by serving dishes to their guests, hoping to see a smile on their face. Guests should be treated like an extended family so they keep coming back for more. Unlike relatives, they are not in your entourage de facto. Their presence is never a given and when your restaurant opens its door, you need to make sure everyone knows they are invited.
Back in the days when an online presence was not an option, the most effective way to have people line up at your tavern was to hire a crier to catch everyone's attention. In this era of social networks and smartphones glued to everyone's hands, you need a more tech-savvy approach to see any impact on your bottom line. Modern restaurateurs have to use modern tools to attract guests. That doesn't mean a bionic salad or flying french fries, it means your restaurant has to show up where the potential guests are.
Take a quick walk around the block. What do all these people have in common? A phone. A smart one. A phone that takes them online, anywhere, anytime. The National Restaurant Association recently posted its annual report, and the stats show that 88% of adults check restaurant menus and reviews online. That's a whole lot of potential guests for you, and a whole lot of potential guests that you won't ever see if you are not online.


A mouthwatering online menu: show them what you've got
As a restaurateur, you believe in your food, but as guests, we tend to enjoy recipes we actually see and taste. A big part of a disappointing restaurant experience has to do with expectations. If one leaves their comfy sofa to pay you a visit, it really has to be worth it. When it comes to eating, an incomplete menu does not only lead to curiosity, but it can also lead to suspicion. If sharing is caring, eating is trusting. You can't feel entirely responsible when customers dissect your menu from outside of your restaurant and don't actually enter it, but you can improve the ratio with an online menu.
A physical menu should not be as content heavy as an encyclopedia or as interactive as an app (unless you use an iPad POS, but that's another story). An online menu is not a replacement for what you have in your restaurant, but a supplement. With an online menu, you can display photos of the food you serve and add more detailed descriptions for those guests who want to check the menu before going to a restaurant so they don't feel like they're entering the dark woods of uncertainty when picking a place to eat. First impressions matter, so show guests that you want them to feel comfortable before they see your establishment in real life.
The most successful restaurants pay attention to detail
7 tips for crafting an exceptional menu.
An online storefront
An online menu is the least you can do to be visible online; with a full website, you can go one step further. You wouldn't sit down at their table and start showing guests pictures of your kitchen or tell them about your great-great-great-great grandmother's recipes, so they need to get to know you in other ways. The menu section is the core of a restaurant's website, but you can also take advantage of the platform to show your personality. Write a biography, tell your guests the story of opening your restaurant and add a map so finding your restaurant is not a challenge.
Real customer feedback
The first thing we want to know before checking out a new restaurant is what everyone else is saying about it. With a review section, you can highlight your strengths by letting future guests know how much your past guests have loved their food, the service, and their overall experience. Along with added credibility, reviews will also help your website rank higher with search engines; Google now displays the average review of a business and highlights top-rated local businesses.
Go social, go viral
There is no way for your restaurant to go viral if you are not on any social networks. Your website is a resource, but no real interaction between you and your guests is possible. The most effective way to generate buzz is to directly reach out to your audience, and social networks will take you there. Foodies are taking over social sharing platforms and posting images of any plate they're served — something you definitely want to be a part of. Drive the discussion towards your culinary creations and ride the wave of hashtags. Social networks offer something that previous platforms can't: the conversation is never over. You have the opportunity to engage and to be engaged 24/7. Take advantage and let everyone know about your restaurant.
When virtuality helps us create a better reality
Restaurants are about real life experiences and nothing is more organic and sensorial than eating a great meal. The online universe can seem like it supports the opposite values, with everyone in their own Internet bubbles. Burst these bubbles and make everyone notice you. Use the internet to promote your values, your food and the experience you've crafted.
2.08 billion people use smartphones in 2016 and those numbers will keep growing. Smartphones, laptops, and tablets of the 2.0 universe are tools; use them to plan and promote your business so you can spend more time in your restaurant. A picture on Instagram is worth a thousand words. An online menu is worth a thousand words. Let these tools do the talking so when you see your better-informed guests coming, you can use your words for what really matters: welcoming them like VIPs, treating them like family, showing them that the food you serve is prepared with love.
New territories, new conquests
Essentially, being online brings you to where everyone else is. When you picked the location of your restaurant, you probably ruled out deserts and back alleys, but being online allows you to be everywhere. Find yourself on the most crowded street in the world, the Internet Avenue. Yes, there will be many other restaurants to compete with, but you are already competing with them, so make sure you use all the tools at your disposal to stand out. Yes, at the end of the day, your cooking skills are going to do the winning, but you need more in order to get noticed. With an online menu, social networks and reviews, you are not only developing an online presence, you are doing it right.
Bon appétit.
Optimize your operations with the right POS system
9 reasons why a mobile POS is better for your restaurant.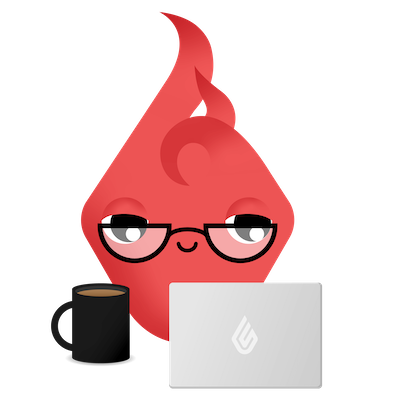 News you care about. Tips you can use.
Everything your business needs to grow, delivered straight to your inbox.